WHY RENT OUT YOUR SPARE OFFICE SPACE?
---
Your extra space is full of potential
Make money
With a competitive price, you can find tenants and supplement your bottom line with your coworkers' rent. Many businesses that rent office space out with Office Hub have covered their own lease and now work rent-free. We'll help you price your office space to meet the market and attract tenants fast.
Create a community
Bring more people into your workplace to create an enjoyable and motivating environment for your own team. They can meet new people and bounce ideas off fresh faces – the social benefits boost employee satisfaction and it's a great way to start collaborating with other businesses, too.
Be part of a movement
The shared office movement is the future of commercial real estate. It gives businesses a flexible and affordable way to rent office space with more transparency and lower commitments. Whatever size and industry you are, renting out spare office space makes a statement that your business is agile, modern and employee-focused.
It's easy
Office Hub's simple end-to-end process means even beginners can start renting out office space with ease. From setup and pricing to advertising, qualifying and negotiating with tenants, we've got you covered. There's only a one-off membership fee for a lifetime partnership. After that, we only win when you win so we go further than anyone else to find you tenants.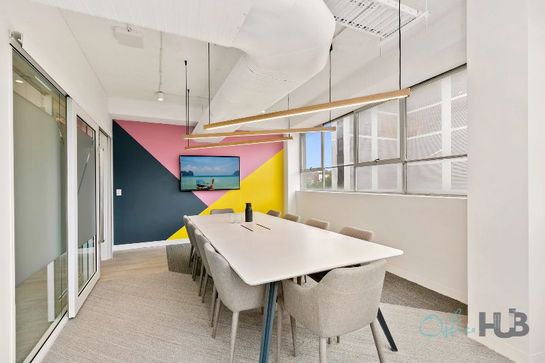 Case Study: Emerge Sydney
---
Emerge is one of Sydney's fullest coworking offices – and it only opened five months ago. Discover how Office Hub helped Emerge successfully rent out its office spaces in record time.
Read More
How It Works
---
An end-to-end service for renting out spare desks, coworking space and serviced offices.

Step 1
Let's get your workspace photographed, priced and ready for the world to see.
Step 2
We advertise your space far and wide and generate more enquiries than anyone else.
Step 3
Lead qualification, tour booking, feedback & negotiations – we do the legwork so you don't have to.
Step 4
We take care of license agreements and billing – it's never been easier to rent out office space.
How It Works
List your office space for rent
More enquiries, more tours and more tenants
The Australian Coworking Market Report by Office Hub
---
The Australian Coworking Market Report is launched annually evalulating the entire coworking sector on a national and regional level by mapping both supply and demand across all markets. The report provides in-depth insight for workspace providers, exploring who Australia's flexible workers are and what the ultimate workspace looks like. If you want to find out what the future of coworking holds for the Australian market, read our reports below.
Let us guide you
We know the search process for a new workspace can be overwhelming, that's why our team are here to help through every step of the way.