5 Amazing Benefits of Coworking
5 Amazing Benefits of Coworking
With all the hype surrounding the term coworking, you may be left wondering; what's it all about and what are the benefits of coworking? Coworking spaces and managed centres can transform and change a business in numerous positive ways. Offering unparalleled services and amenities, carefully designed spaces and a creative collaborative community, paired with cost-effective and flexible rates, it's understandable coworking has become a popular choice across all business shapes and sizes. When you set up in a coworking space or serviced office, you receive a desk space within the open plan environment or private office space for more extensive business needs. Combining lifestyle facilities with workspaces, while providing you with shared access to all communal facilities and amenities within the space. 
We have highlighted 5 amazing benefits of coworking and serviced officed space exploring why these will benefit your business.
(Tip: if you're in doubt about what to look for in a coworking space or need some help in finding the ideal coworking centre for your business, don't hesitate to contact Office Hub for free impartial advice about your office needs!)
Low start up cost and risk free
A coworking space or serviced office centre can provide you with the necessary office space without all the hassle and expenses associated with securing a traditional office. No need to source for real estate properties, equipment, furniture, contractors and to plan your headcount five years down the line. This means that the start-up cost for anyone moving into a coworking hub is very low compared to securing a conventional lease. Especially for entrepreneurs, startups and freelancers where keeping the cost and risk at a low is key during the opening days of their business venture. Setting up in a coworking space allows you to spend your money and energy focusing on building your business.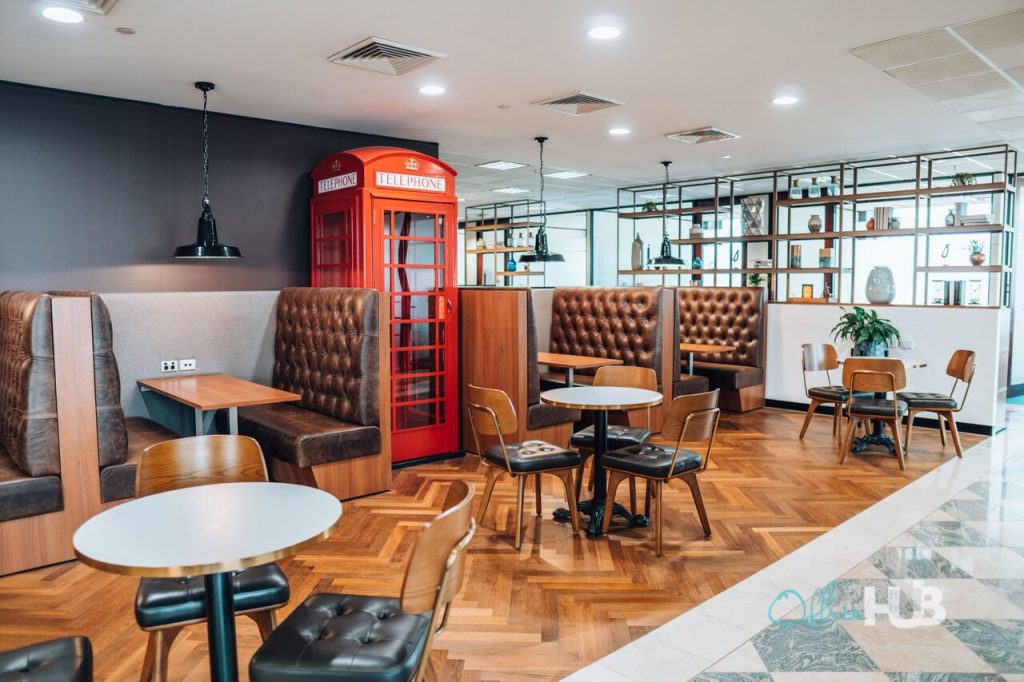 Flexibility
The flexibility is a key contributor to the growth of the coworking sector. Offering shorter terms starting from month-to-month rolling contracts you don't have to commit for longer than what you feel comfortable. Moreover, a coworking hub offers the agility to scale up, downsize or move around as your business grows or transforms. This includes if you need to upgrade from desk to office, part-time to full-time or maybe you need to add a car parking space to your package? With flexible memberships you can chop, change and choose as you go, providing the ultimate flexibility for any professional.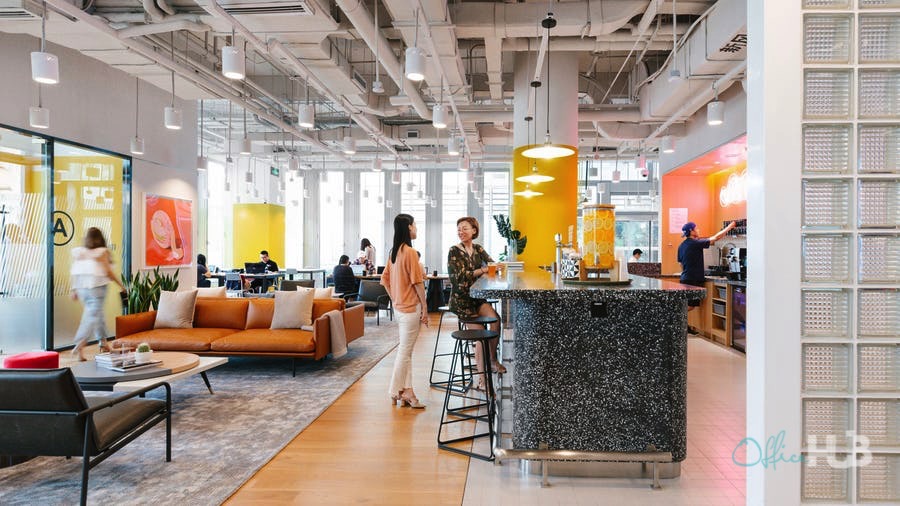 Location, location, location

When leasing a conventional office space, you will most likely have to sacrifice location for affordable rent. But with coworking you have plenty of options in a convenient location providing you a prominent address. In the heart of the CBD you'll be close to major public links, gyms, restaurants and shops, making for a more attractive location for your employees and prospective new hires. It will also boost your business image adding an impressive address to your business card, while making your office easily accessible for clients when meeting on a regular basis.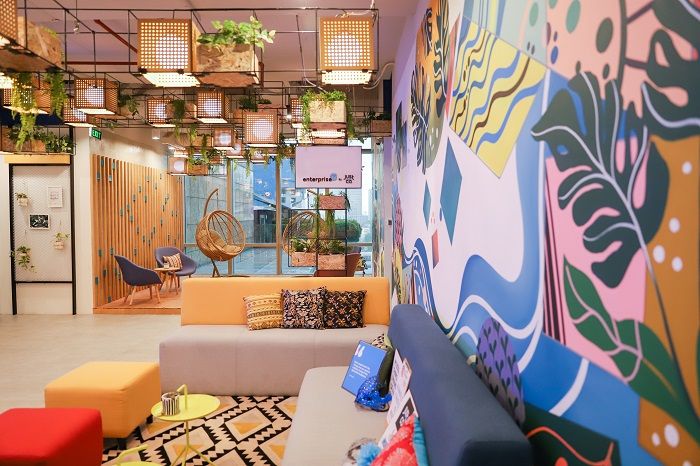 Networking Opportunities
When renting space in a shared office you surround yourself with goal-oriented and driven individuals. Many coworking centres have been specifically designed with collaboration in mind featuring large breakout spaces, ping pong tables and often an events programme on offer with professional workshops and social gatherings. The networking opportunities presented at a coworking hub can be a major advantage if you're looking to grow your business and expand your network. Within the community you might find potential partners, colleagues and clients. In culture like this it is the norm to help each other out and with the variety of members in the space, all with unique skill sets, aid the rest of the community.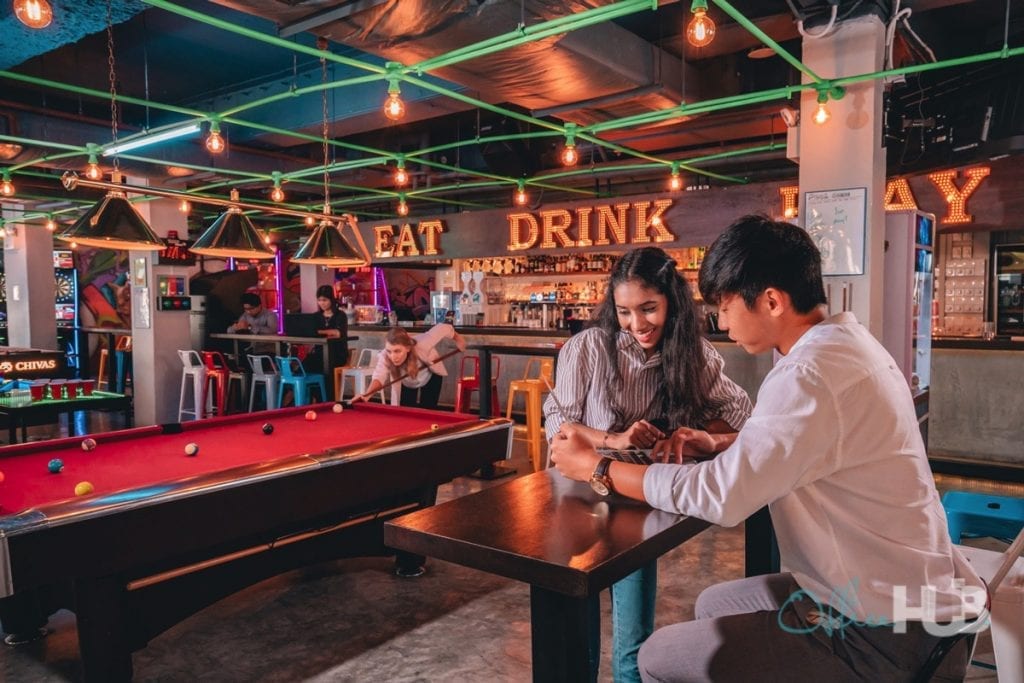 Promotes Work-life Balance

Work-life balance is crucial for a healthy work environment – it reduces stress and prevents employees from burning out, while making them more productive. Coworking hubs are exceptional at creating a workspace promoting a healthy work-life balance with lots of breakout areas for de-stressing and recharging. You may find free-flowing coffee, bean bags, beer on tap, social events and wellness activities all created to encourage a happy and enjoyable atmosphere. In the spirit of promoting a healthier lifestyle, you'll enjoy the access to meditation rooms and fantastic end of trip facilities such as bike racks, showers and changing rooms, encouraging members to exercise to and from work.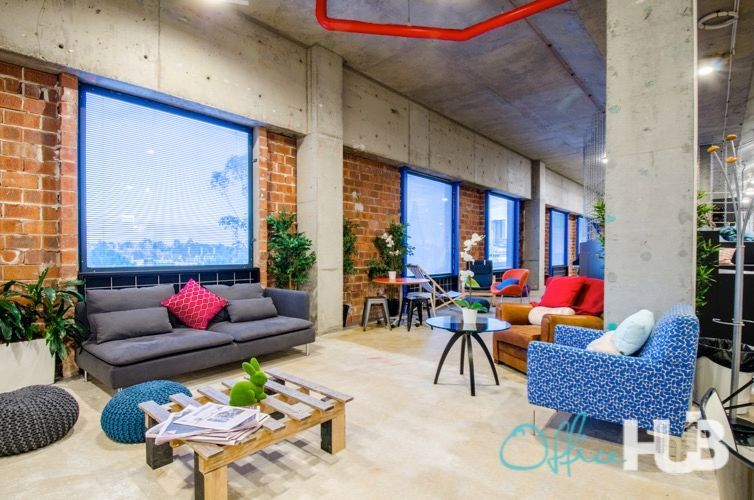 Not sure if coworking is the right choice for your business?
Although a managed office space provides numerous perks and benefits, it might not be the ideal office solution for everyone. Nevertheless, that does not mean you have to commit to a conventional lease for three of five years; you can rent spare desks or offices in someone else's commercial lease and benefit from lower costs and month-to-month flexibility. Office Hub has Australia's largest selection of flexible workspaces and we will find the perfect office space for you.