HOW WE HELP YOU RENT OUT OFFICE SPACE
---
Advertising, tours, negotiations – the full service for your workspace
From Empty Space To Full Office
---

STEP 1
Let's get your workspace set up, photographed, priced and ready for the world to see.
STEP 2
We advertise your space on our website and all the top commercial property portals.
STEP 3
We qualify every lead, book tours and send you regular feedback about how it's all going.
STEP 4
We negotiate a great deal on terms that work for both you and the tenant.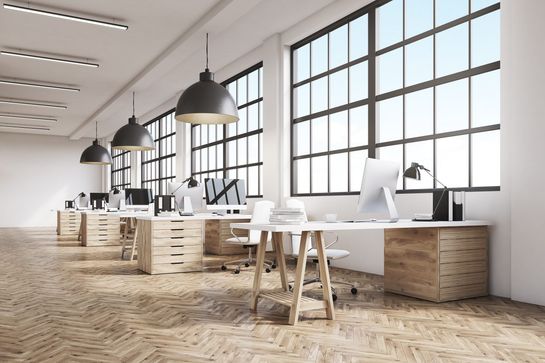 Step 1. Set-up
---
Do you have a few spare desks for rent, a whole office for rent or a spare office at home? Tell us about your office space and we'll give you personalised advice on setup, pricing and the market in your location. We'll set you up on MyOfficeHub, our client portal, to give you control over your availability and pricing. As an OH workspace partner, you get access to an unrivalled Toolkit and more potential tenants than anyone else.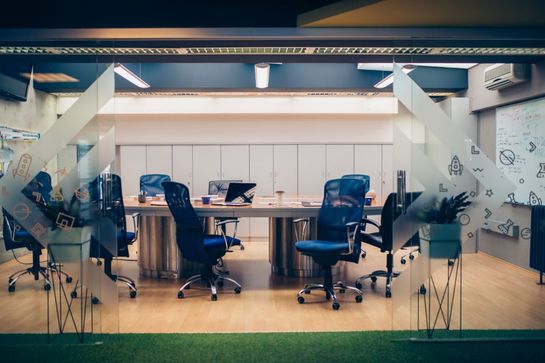 Step 2. Advertising
---
You create your property in MyOfficeHub and add availability, pricing and photos – we are the only broker to give you control over these aspects of your office rental. We'll take your info, add our magic and push your office space to the world. Office Hub is No.1 in the world for tenant lead generation. Even better, your membership covers advertising on the four main commercial property sites in Australia.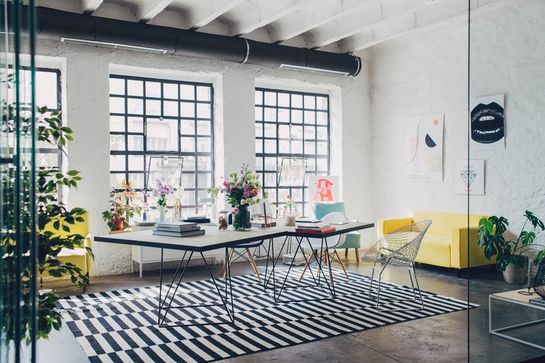 Step 3. Tours
---
We promote your office space and suggest it to every relevant enquirer. We also qualify each tenant so we don't send you someone who isn't a good match. We do all the legwork and keep you informed about potential deals through MyOfficeHub. We're matchmakers but we're not into blind dates so we set up the tour and you show them around – you know your space better than anyone.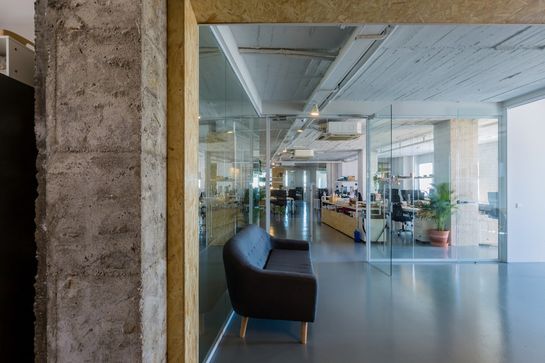 Step 4. Deals
---
As brokers, we are in the best position to negotiate between you and the tenant. We help them understand the market and we encourage them to rent your office space if it suits them best. With our success-only fee we only win when you win, so you know we are doing everything we can to successfully rent your office space.
List your office space for rent
More enquiries, more tours and more tenants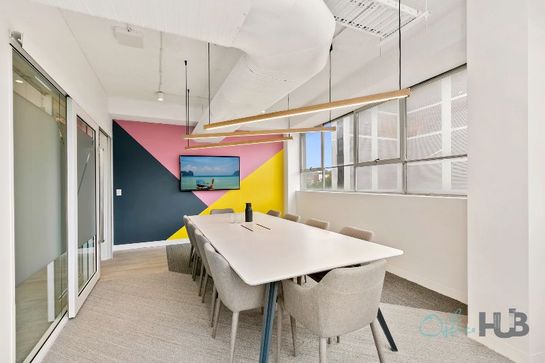 End-to-End Tenant Generation For All Offices
---
We can help you find tenants and make money, whatever type of office space you have.
EXTRA OFFICE SPACE
Do you have spare office space with no immediate need to use it? We'll rent it out until you need it again! Whether it's a single desk, a private office or an entire floor, we'll manage the entire process from building a marketing campaign to booking the tours and closing the deal. All you need to do is meet and greet your prospective tenants and get ready to see your bottom line grow.
COWORKING & SERVICED
If you have an established shared office space, we'll target tenants who will love the unique make-up of your space. Our industry-leading site gives you control of your listing and reflects real-time pricing and availability. We'll qualify all prospective tenants, confirm tour times and offer 360-degree post-tour feedback. We'll fill your centre, one space at a time!
CONVENTIONAL OFFICES
If you're a property investor exploring the option of converting your conventional office into a managed workspace, we can help. A managed space is similar to a conventional lease except it comes furnished with internet and electricity, the rental terms are flexible and you could have a number of smaller tenants instead of just one. It's a rapidly emerging market given the increased ROI for investors and we're the experts in building and filling successful managed spaces.
TEMPORARY SPACE
If you have space that is designed for events, pop-ups or something else a little outside the box, we can help occupy your space more often with our online campaigns. Built to drive enquiries, our campaigns will help connect your space with businesses looking for temporary space. Your listings will reflect real-time availability and pricing which is perfect for the fast-moving changes and temporary nature of your space.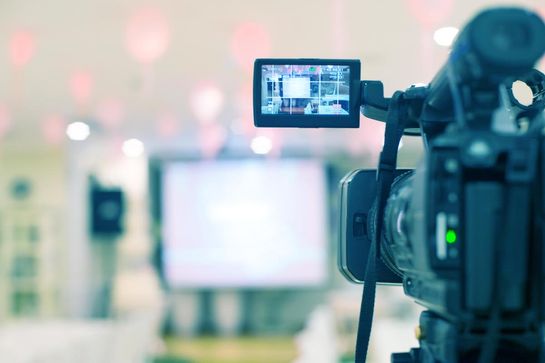 The Office Hub Toolkit
---
The OH Toolkit provides everything you need to run a professional workspace with ease.
The Office Hub Toolkit
A Marketplace With a Difference
---
Office Hub makes it simple and secure to find tenants, earn money and reach thousands of businesses looking for flexible office spaces.
SAFE & EASY
With simple contracts, it is safe and easy to list your office space and start making money.
YOU'RE IN CHARGE
With our unique online portal MyOfficeHub, you're in full control of your office pricing, availability, tours and office rules.
YOU'RE NOT ALONE
The Office Hub team of workspace experts has the knowledge and tools to help you make the right decisions for your space.
Why List With Office Hub?
FAQs
---
Still have unanswered questions? Check out our FAQs below and don't be afraid to get in touch for personalised advice.
Creating a shared space is simple. Our clients normally need desks, chairs, internet, electricity and shared facilities like meeting rooms, kitchens and bathrooms etc. For 90% of our hosts, there is no capital outlay needed as your tenants share your existing fitout.
Our team personally talk with every prospective tenant to ensure that they are a great fit for your workspace. We then qualify and share the company's details, email, phone number(s), online social profiles and workspace requirements to make sure they are aligned with your business and space.
As space hosts, you are in control to meet, greet, tour and choose your new tenants. Our tech and team will organise the inspections all you need to do is verify the space is free, show them your space and swipe right or left at the end if you felt there was a good match.
Our team's mission is to fill your space, so after every tour, your dedicated Office Hub account manager will perform a post-tour call to each tenant. During the call, we collate their feedback and we share this with you via MyOfficeHub (your personal client dashboard). We then align your feedback on the tour to see if there is a match and if there is a desire to proceed towards securing a deal.
Each of our hosts have access to a dedicated account manager who will advise on where deals are at. Your MyOfficeHub dashboard is also available 24×7 so you can see the latest updates on a prospective tenant plus you can update your offer, benchmark competitor pricing and upload actual photos, proposals or videos.
The term of a deal varies by the unique needs of the tenant and workspace. Every deal is individually negotiated and aligned to the requirements of both parties involved and the term they both wish to commit to. Month to Month or longer term we work the deal to fit everyone's needs.
Managed workspace owners i.e Property Agents, Serviced Offices and Coworking Spaces complete their paperwork and take funds transfers directly from the incoming tenant. For private owners sharing their workspace, we offer a paperless online license agreement and a seamless process to secure the initial payments needed to complete the deal. Once this is complete the host manages all payments directly with the incoming tenant.
Either party can cancel the agreement at any time by providing 30 days' notice to terminate.
In MyOfficeHub you will have the ability to create, edit and delete your listings as well as pricing and availability. Our hosts set and manage their pricing based on market rates and advice from our team experts.
List your office space!
Tell us a little about your space and we'll be in touch for a personal phone consultation about coming on board