Explained: The Different Types of Flexible Office Space
Which type of flexible office space is right for you? It can be confusing to navigate the world of workspaces, so we've summarised everything you need to know in this easy guide to the different kinds of flexible office space.
Before we delve into the different types of office space, it's worth clarifying the difference between flexible office space and commercial office space.
Flexible office space is just how it sounds: a flexible alternative to traditional office space. It's flexible because it involves signing a license agreement instead of a lease – a contract between the workspace operator and the occupier that offers plenty of wiggle room in terms of committing on a rolling monthly basis or for a fixed term. You can scale as you grow and add or remove additional services that the operator may offer.
The process of signing a lease for a commercial office space, however, is much more complex – and you are usually required to commit for 3, 5 or 10 years. This means you can be stuck with the space regardless of growth and changes to your business, which can result in paying for more office space than you require or that you outgrow the space before the lease is up.
A flexible office space is a fantastic way for businesses of all sizes to stay agile in response to business or economic uncertainty, prepare for employee growth and align their overheads to their employee count at any one time. They also come with heaps of other benefits around culture, productivity and employee performance.
Types of office centre
Firstly, it's important to understand the different types of office centres that offer flexible space for rent. These are:
A coworking centre
A serviced office centre
A shared office
You could rent a private office within a serviced office centre, a dedicated desk in a coworking centre, or a hot desk in a shared office space – or any combination you like! While it can seem a little confusing, the great thing is that there's a whole range of combinations that make it easy to end up with your perfect workspace as well as your ideal wider office environment.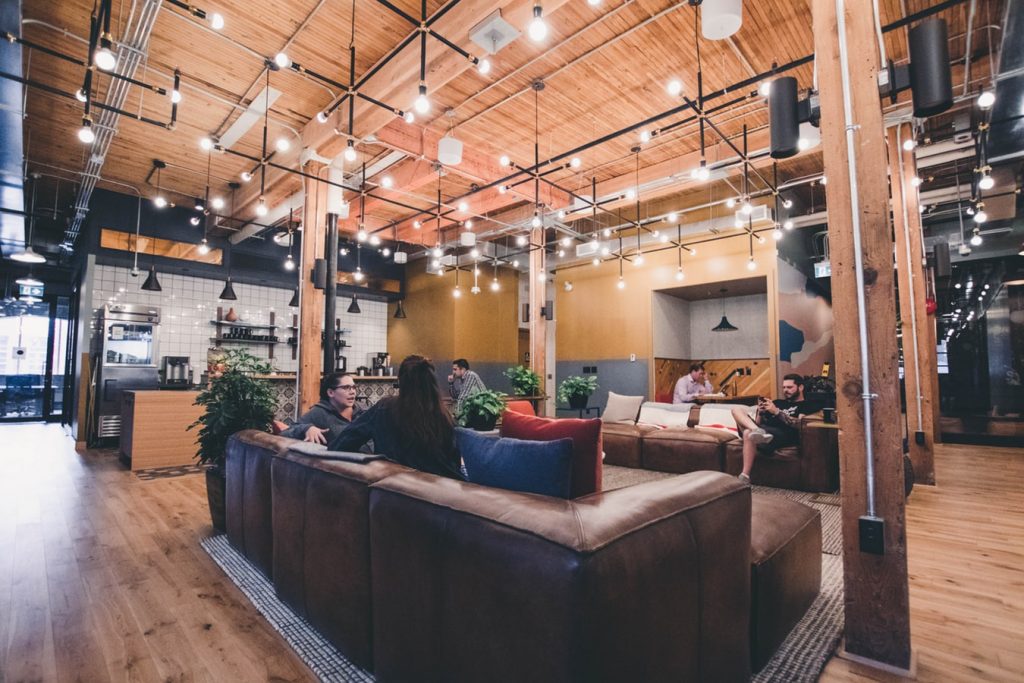 1. Coworking Centre
With the birth of coworking centres, gone are the days of setting up a business in your basement, isolated from people and opportunities. Coworking centres mainly focus on the business benefits you gain when surrounded by a community, and they generally offer an events programme along with a creative and collaborative vibe.
Coworking centres comprise of an open-plan workspace with desks dispersed throughout – each desk or pod of desks is rented by a different entity, which places different businesses, industries and people alongside each other. Coworking centres also generally offer lounge areas for downtime and access to meeting facilities, while some may provide private office space – particularly as the industry moves towards a "hybrid" model of open plan and private space.
Coworking centres are today the domain of multinational corporations as much as they are startups and small businesses. Companies of all sizes are refocusing on employee satisfaction and performance to achieve a competitive edge, and coworking is a popular solution to engage people and respond to cultural changes in the workplace.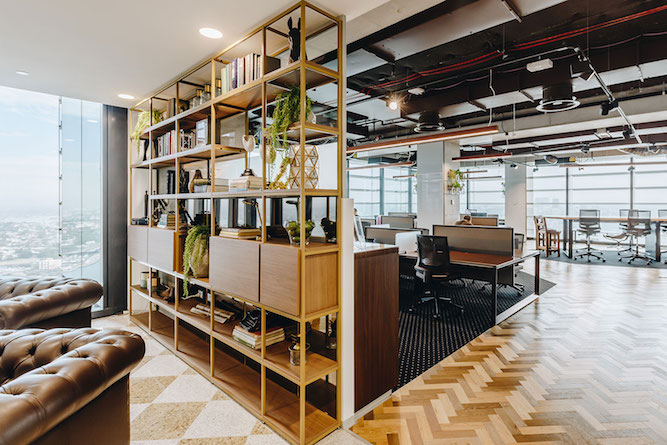 2. Serviced Office
Serviced offices have been around since the 1980s, when they first offered businesses a way to flexibly and affordably rent commercial space.
Like a coworking centre, a serviced office centre incorporates open plan workstations and break out zones, but the majority of the space is generally utilised as private office space, meeting rooms and boardrooms. There is also usually a reception desk operated by centre staff to ensure every visitor is greeted and looked after on behalf of members.
The main difference between a coworking and serviced office centre is that the latter provides you with a reception team, support services and IT staff readily available to take care of any hiccups, so you can focus on your business. You select the services you want, and they're bundled into your monthly rental rate.
Serviced offices tend to attract businesses looking for seamless management of a workspace, additional support services, and a professional corporate-leading vibe.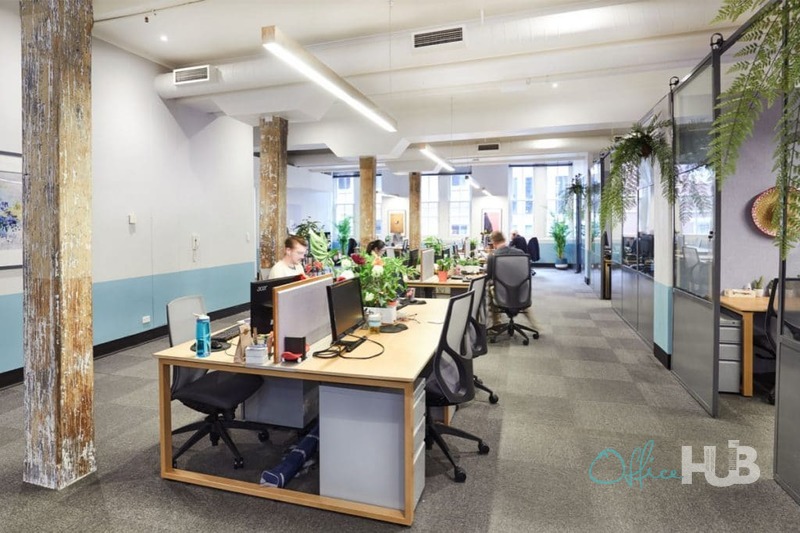 3. Shared Office
A shared office refers to when a business rents out spare desks and offices in their own commercial space to other businesses. A trend that's growing in line with the peer-to-peer economy, we've seen significant growth in the shared office sector over the last few years.
Shared office space is a sort of middle ground between the managed office centres we've talked about and a commercial lease. While you get the image benefits of a commercial office address, which can be key for attracting clients and building a reputation, it's also a great way to share synergies and collaborate with an aligned business or creative freelancers – a bit like a coworking centre. Both the workspace host and the tenant can save money by sharing a commercial office space, plus it saves tenants all the hassle of setting up a brand new office.
A shared office space is often the most affordable type of office centre as you're not paying for staff to operate the space or provide extra services, but instead simply a portion of a lease. It's ideal for businesses that aren't interested in all the frills of a managed space, the events or the support services; but those simply in need of a space to plug in and get to work in a professional environment.
Get free help finding the perfect office space
Get a free shortlist of workspaces, selected to your brief and budget.
Types of flexible office space
Now let's move onto the individual workspace you actually rent. This is a desk, office or pod of desks that sits within one of the office centres we've already talked about. There are four main types of flexible office space:
A dedicated desk
A hot desk
A private office
A virtual office
When you rent a flexible space, you only pay for your individual workspace – whether it's a single desk or a private office for 100 people – and you get shared access to all the other great features and facilities which means amazing bang for your buck.
So let's explore the differences and benefits of the four types of flexible office space.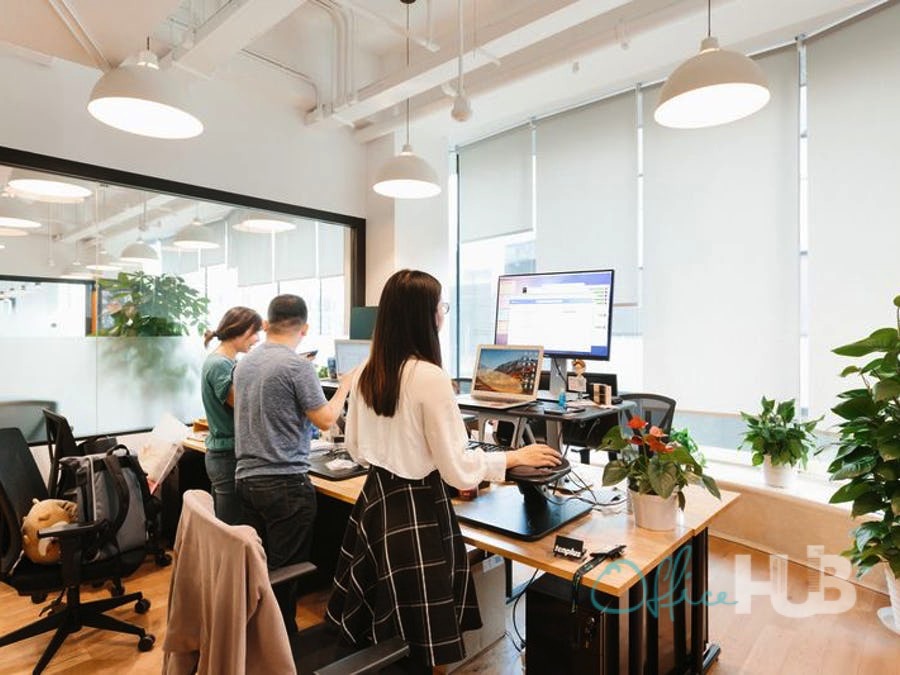 1. Dedicated Desk
A dedicated desk is exactly what is sounds like – a workstation dedicated to you and only you! Set within an open plan area, you'll share the common areas with the other members or tenants, but the desk and chair are exclusively yours, often including a lockable storage cabinet.
The convenient thing about a dedicated desk is that you can leave your belongings for the duration of your rental, rather than packing everything up at the end of the day. This makes dedicated desks a little pricier than a hot desk, but most people prefer having a secured spot to work from every day.
All of the aforementioned office centres offer dedicated desks for rent, so you can choose whether you want to work in a coworking, serviced or shared office space.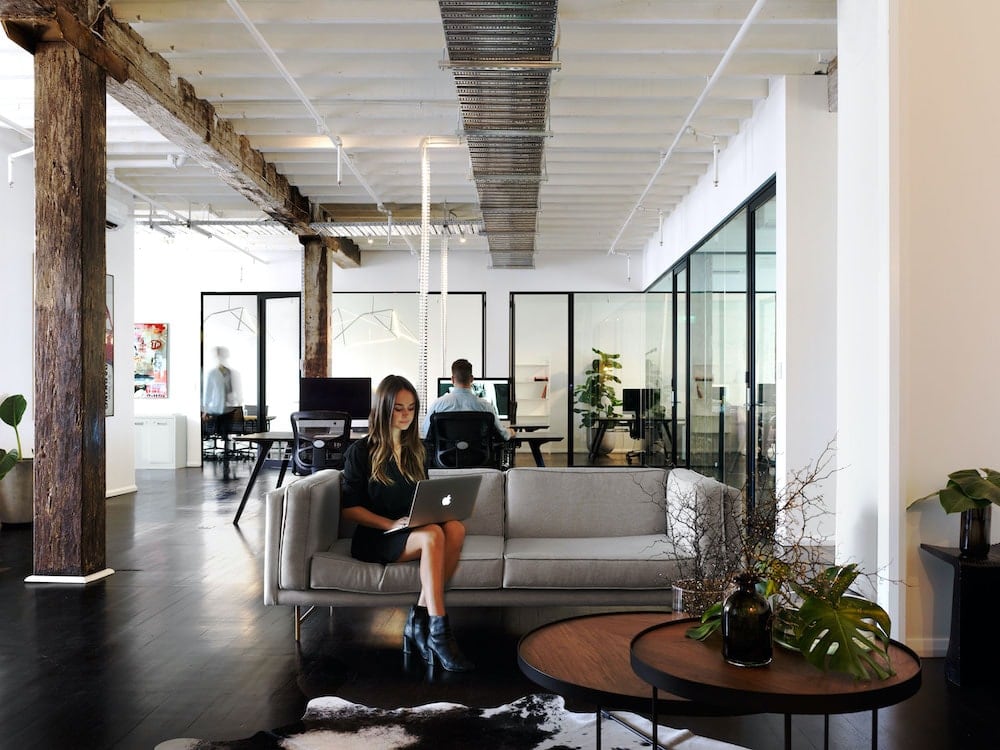 2. Hot Desk
A hot desk is similar to a dedicated desk, except you don't have an assigned workstation. For this reason a hot desk is usually cheaper than a dedicated desk.
When you rent a hot desk, you're paying for a desk (or a pod of desks) in open plan area and this spot may vary from day to day. Nevertheless, you will always have a seat and you can also enjoy access to onsite amenities onsite, such as meeting facilities, kitchen and breakout areas for downtime.
You can find hot desks in coworking centres and most serviced offices, while shared office spaces usually prefer to stick with dedicated desks to make things easier.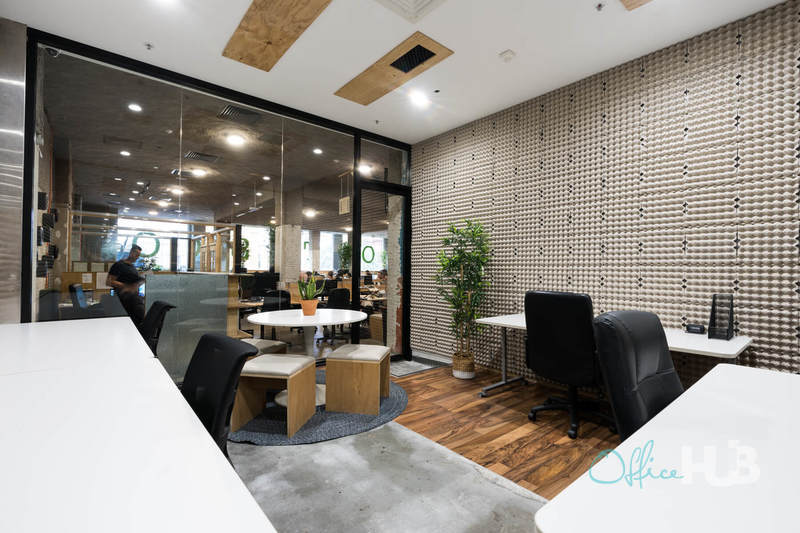 3. Private Office
A private office can range from a single person office, to a whole floor with multiple offices, meeting rooms and open plan areas within. The key thing is that the space, however big it is, is lockable and exclusively accessed by you.
Despite the coworking industry initially promoting open plan working, more than 80 per cent of the Australian market now prefers a private space within a flexible centre. Private office space is great for confidentiality and security, plus you still get access to the communal facilities so you never feel isolated.
You can rent a private office in any of the flexible office centres we talked about. If you rent a private office in a serviced centre, you can bundle additional services like mail handling, phone answering and other administrative support into your package. This is often called a "serviced office" rather than a private office. Additional services are a key attraction of serviced office centres, but if you simply need a lockable space, a coworking or shared office will do the job just as well.
4. Virtual Office
A virtual office provides you with business support and a reputable address to add to your letterhead, without the physical office space. For this reason, virtual offices are the most affordable type of office space on our list.
Virtual offices come in packages – you select the services you want, and the provider bundles it all into one simple monthly bill. Depending on the operator, services can include a landline phone number, call- answering and message taking services, mail handling services and IT support services. You can also add casual access to meeting rooms or office space, which is offered at a discounted rate as part of the bundle.
Virtual offices are exclusively provided by serviced office centres. They are great for small businesses and home workers in need of a reputable business address at a cost-effective price. Virtual office systems are also popular among companies expanding into new markets, as the address and phone number help build trust with a local presence.
How to rent a flexible office space
Whichever type of flexible office space you choose, it's easy and fast to get signed up and move into your new space. We recommend that you start the process by booking a selection of tours as this is the best way to understand the differences between centres and the types of space available to you from each operator. From there, you can go ahead and liaise with the workspace operators to secure a space, or you can get dedicated support from Office Hub in comparing the options and negotiating rates to secure your dream workspace for less.
On average it only takes businesses 28 days to find and move into a flexible office space when they partner with Office Hub. As the largest office space marketplace in the world, we provide a one-stop shop for renting your flexible dream office. We organise tours, consolidate your brief and work alongside you to negotiate the best price for what you need. So start your search today, and receive unparalleled support and advice in your journey to rent flexible office space.
Ready to start your search?
Browse and compare flexible office spaces near you.

Search now