Office Space Singapore: Office Hub Launches In Singapore
Here at Office Hub we're stoked to have taken our first step in going global — Singapore, get ready for a shake-up in your commercial leasing industry!
Expanding into Asia for the first time, we've just launched a groovy new website for Singaporean users, listed loads of awesome options for office space Singapore and rallied a dedicated help team to find perfect matches between workspace owners and tenants looking for office space in Singapore.

"We're incredibly excited about our first foray into the Asian market," says Grant Philipp, Founder and CEO at Office Hub. "Now's the right time to take a step out of our comfort zone."
So, why did we choose Singapore?
We've become industry leaders in Australia and New Zealand and seeking new challenges is part of our DNA. Our high-performing team has kept on delivering and we're now equipped with the experience and tools to take Office Hub to the world.

Singapore is one of the world's most prosperous nations with a strong economy driven by foreign exchange, trade and logistics — it is Southeast Asia's major technological and financial hub. A world-leading business scene gives rise to a thriving commercial office space Singapore market with huge demand for office space Singapore, and the forecast for Singapore's office market is super sunny: rental rates are projected to post a 25 per cent surge in prices over the next two years, the biggest gains of any Asian city over the next two years.

The strong commercial lease market, along with the prominent English-speaking business scene and close proximity to our headquarters in Sydney, helped us identify Singapore as the logical next step in our exciting expansion.
Our aim in the Singapore office market
Our aim is to make things easier for everyone operating in Singapore's commercial lease industry.

"Coworking emerged as a major driver of office space Singaporean demand in 2017," says Philipp. "But the industry is in need of an agent-type service to help keep things efficient and transparent. We aim to match well-suited providers and tenants to make workspace deals more quickly, more easily and, hopefully, with more longevity."

Our thorough lead qualifying service will give office space Singapore owners a simpler way to deal with enquiries, while our search engine and tour-booking service will make it easier for tenants to see all their options and book tours in one place.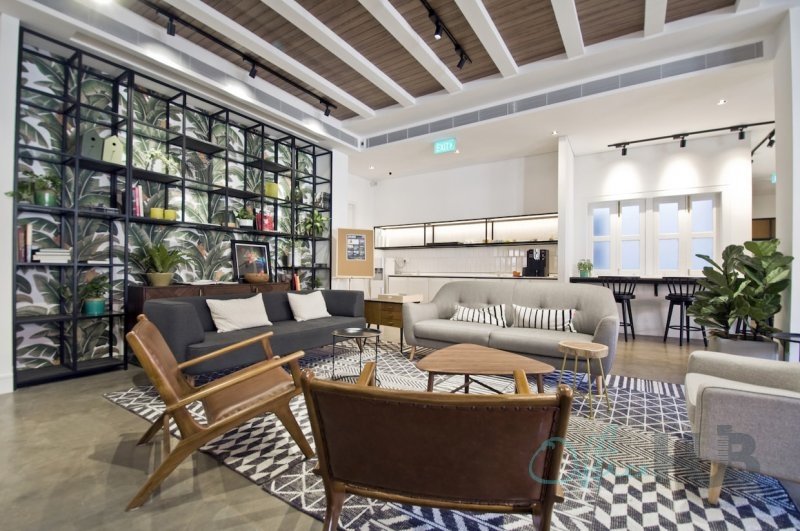 Singapore embracing coworking with welcome arms
The demand for office space in Singapore is through the roof and coworking has really taken off as the big new thing in Southeast Asia over the last few years.

In fact, coworking made up 20 per cent of Singapore's major business relocations and expansions in 2017. And, with more coworking providers able to dedicate large spaces to major corporations on long-term contracts, many traditional office occupiers are switching to coworking and shared office centres.

"Workspaces around the world are increasingly defined by technological innovation and businesses are more focused than ever on employee experience, productivity and engagement," says Philipp. "Coworking hubs, and other flexible office solutions, bring these factors together in a cost-effective way.

"We're excited to be working with the best flexible office providers, making it easy for businesses to browse all their options in one place and find their ideal office space in Singapore."

With plans to expand into Hong Kong, Malaysia, Philippines, China and India in 2018, the rest of Asia the following year and with a long-term eye on global expansion, Office Hub is ready to take over the world. Watch this space!
Need an Office Space in Singapore? Check it out!
Check out our Office Hub Singapore website with dedicated listings, geo-search and information tailored to the Singapore market. We are already working with a number of global and local workspace providers in Singapore, offering a wide range of options in everything from serviced offices and private offices to coworking hubs and shared office space. If you need more details about our workspaces, call us at  +65 3138 9484 or send us an email at enquiries@office-hub.com
---