Launch Diary: Office Hub hits Vietnam on Next Leg of Global Tour
We're stoked to say Office Hub has launched in Vietnam, our seventh new market in the last year. Following recent setups in Indonesia, Philippines, Malaysia, Thailand, Hong Kong and Singapore, this was the final leg of our Southeast Asian tour before we turn focus to China, India, the Middle East, the Americas and Europe.
Grant Philipp, CEO, and Rebecca Philipp, Brand Manager, travelled to Ho Chi Minh City in the first week of April to meet with Vietnam's top workspace providers. They visited each coworking space to meet with the teams, introduce the unique Office Hub service and understand the unique value proposition they hold within the local market.
"Ho Chi Minh City's coworking market is thriving, driven by its energetic startup scene and the country's fast rate of urbanisation," says Grant Philipp. "In Vietnam, 90 per cent of firms are SMEs and 30 per cent of the workforce is under 34 – coworking is a business solution for culture, flexibility and growth, not just an affordable alternative to office leasing."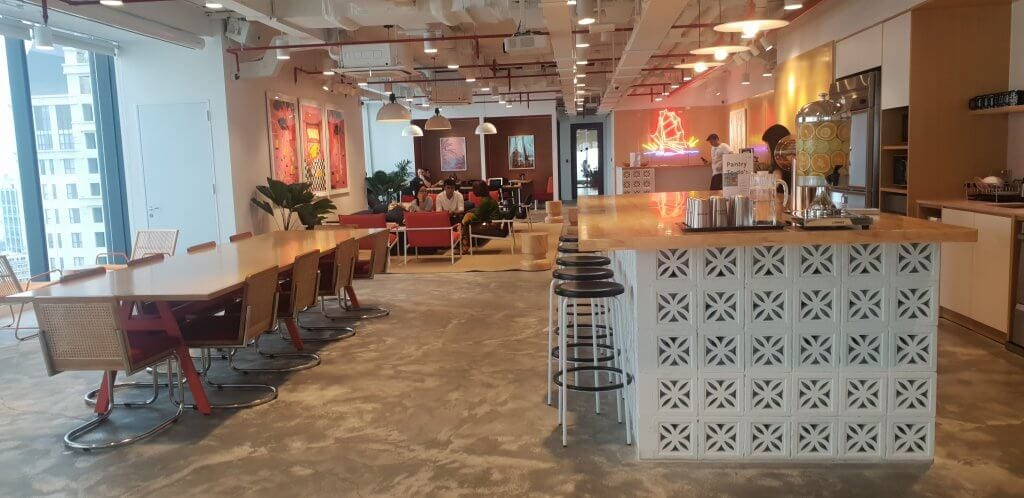 Between 2017 and 2018, the office area leased by coworking operators in Vietnam increased by 233 per cent according to Cushman and Wakefield. US operator WeWork leased 5,000sqm in District 4 this year to build the largest single coworking space in Vietnam, while Hong Kong-operated The Hive is planning on opening a second location in Ho Chi Minh City in late 2019. However, coworking occupancy rates remain well over 95 per cent so there is still huge potential for operators to come in and meet the demand from HCMC's vibrant entrepreneurial scene.
"It was interesting to see how Ho Chi Minh City's operators cater to a notably young workforce," says Rebecca Philipp, Brand Manager. "From laid-back converted warehouses to flawless sophisticated design in premium buildings, there's something to suit every budget and style. The focus on tech and community across the board really stood out – Ho Chi Minh's workforce enjoys a world of high quality workspace options."
"We had a fantastic first trip and can't wait to return," Rebecca continues. "It was great to try the delicious local cuisine, tap into the iced coffee culture and experience the "interesting" rules of the road!"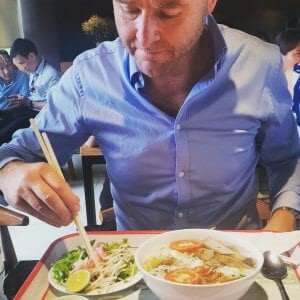 "But most importantly, it was an invaluable opportunity to meet with our workspace partners in person," says Rebecca. "As a digital broker, it's vital to build face-to-face relationships and show we're far more than just an automated computer platform. We put as much time and effort into supporting our workspace operators as we do helping our clients find the perfect office space for their needs."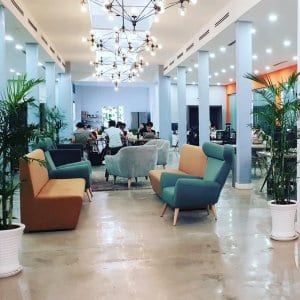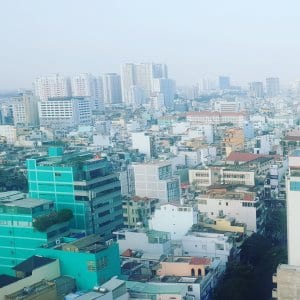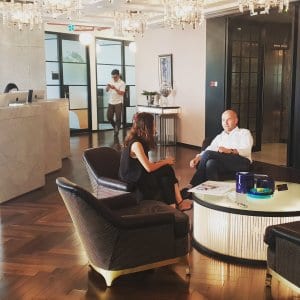 It was a pleasure to meet with renowned operators such as Circo, DreamPlex, UP Coworking Space, Kloud, Toong, iTechBlack Vietnam, Publik Office, Goffice and Saigon Coworking and welcome them on board as workspace partners with Office Hub. We also visited operators that we already partner with across the Asia Pacific, including WeWork, Compass, CEO Suite, The Executive Centre, Regus and The Hive.
Interested in partnering with Office Hub to fill your flexible workspace? We're already across the Asia Pacific market and we're launching in 100 new countries in the next two years. Send us a message and we'd love to chat about how we can work together!