Office Hub Helps Global Enterprises Find Flexible Workspace
Since the launch of Office Hub six years ago, we've seen rapid growth and exciting changes within the coworking landscape. Flexible workspace solutions have become the norm and the enterprise sector is starting to tap into the benefits associated with it. The Office Hub team has helped a number of global enterprises find their dream office space and here we've compiled some of our most recent success stories in this blog!
Once a solution emerged and customised for startups and freelancers, the flex space industry has now developed into an acceptable as well as advantageous solution for larger companies as well. Beyond the benefits of aligning costs to specific headcount, which has always been an attractive advantage of flexible workspaces, enterprises look to the ease of scalability, quick delivery time and fully equipped space with all the modern amenities as some of the main advantages.
At Office Hub we have felt the changing attitudes towards flex space within the corporate and enterprise segment. While we help all types of businesses find a home – one-man-bands as well as enterprises – we've certainly seen an increase in large teams asking for help to find their next workspace. In 2019 Office Hub recorded an increase in enquiries coming through for teams of 20+ people across all of APAC, along with an increase in the length of desired term for office space. This points to the fact that flexible office space is no longer perceived by the enterprise sector as merely a swing space solution for a month of two, but as a long term viable option.
Major providers are accomodating to the increased demand with bigger floor plans, customisable and enterprise solutions. Making it easier for any business to navigate the flex space landscape, Office Hub provides one main point of contact with dedicated account managers who will guide the team through the search, arrange tours and negotiate on their behalf. Something that presents as a major benefit to any time-poor business and a contributor to the success stories in this article. 
So, keep reading for some of our recent success helping global enterprises find flexible office space..
Potentiate and JustCo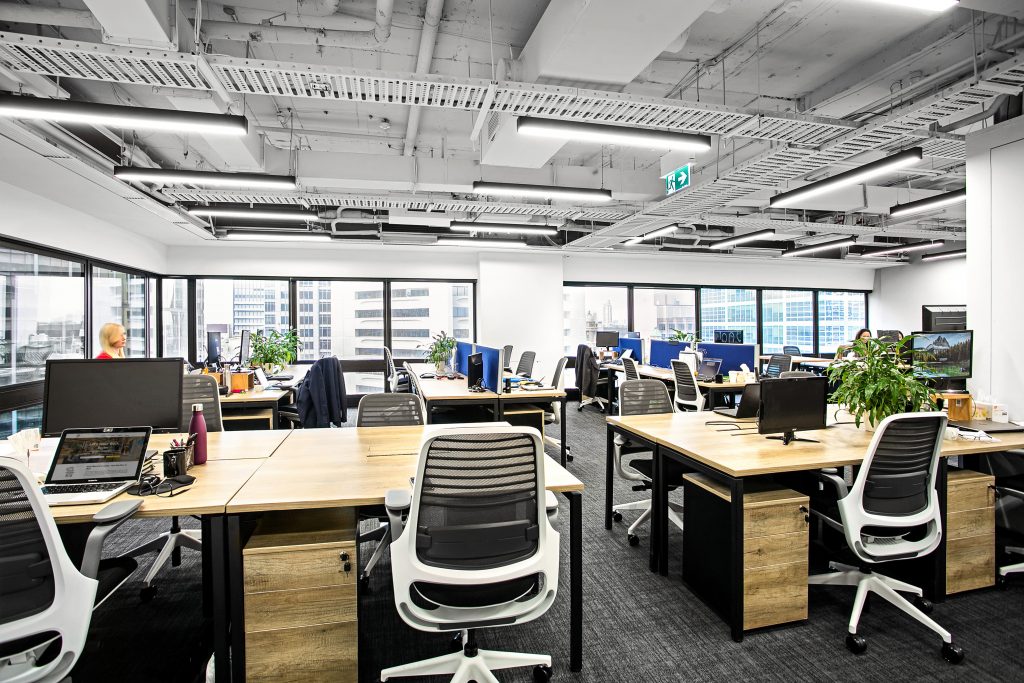 Three months prior to this whirlwind of a turnaround Potentiate enquired with Office Hub for new office space. Although they liked the options presented and had positive interactions with the workspaces, they decided to settle on a conventional space. However, that wasn't the end of it. When the conventional space fell through they were stranded without a home for their business and desperately needed to secure something fast. Satisfied with the initial experience, they looked to Office Hub for help again. They enquired around 12 pm and Justin swooped in to line up tours starting at 1:30 pm the very same day.
On their tours, the Singaporean giant JustCo was a clear favourite. With their own meeting room and unparalleled options for expansion, Potentiate was hooked. With a helping hand in negotiations from Justin, they secured a great deal at JustCo in what we at Office Hub would consider record-time.  
Mercedes Benz & The Hive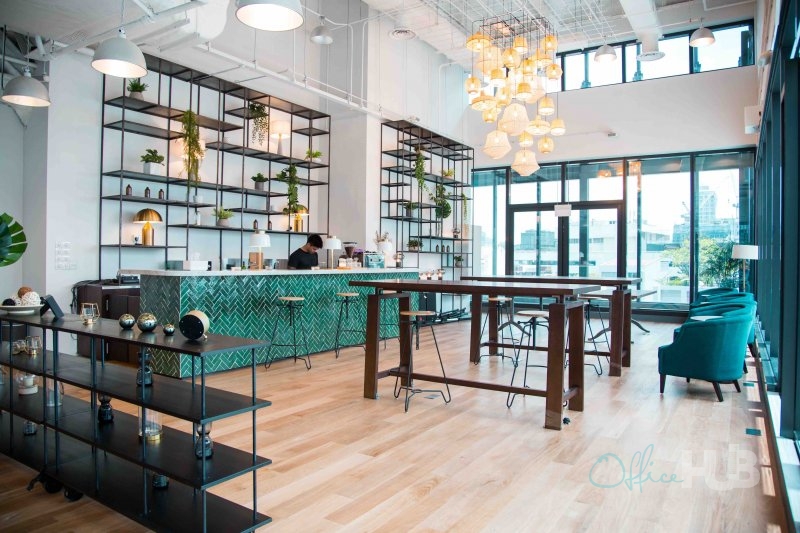 Mercedes Benz is one of those companies that doesn't need an introduction – we all know what they do and how well they do it. Expanding with a new project team into Singapore, they were seeking a sleek A Grade workspace to fit the brand. 
They didn't have time to scout the coworking landscape on their own and just wanted one point of contact to manage the search and tee up the tours. Grant, the CEO and founder of Office Hub, worked closely  with our workspace partners to line up suitable tours for the Mercedes Benz team.
With a very clear idea of what they were looking for, The Hive at 36 Carpenter was the centre who was able to accomodate and provide the ultimate office solution in a centralised location. With a CEO's touch in the negotiations, leveraging our strong relationship with the workspace and a few months later Mercedes Benz moved into their private office in the Hive at 36 Carpenter.
SoSure & JustCo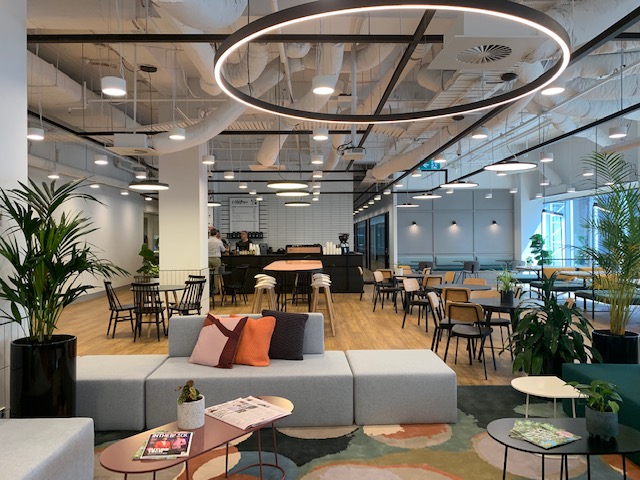 This is the perfect example of an enterprise team initially looking to go the conventional route but as the options were presented to them, realising the advantages of setting up within a flexible workspace.
The story begins when Andrew grabbed this enquiry back in the early months of 2019. Back then SoSure was a 20-person team seeking somewhere their extensive growth plans could be accomodated. They toured multiple spaces, conventional and managed, and weighed out their options. And they weren't kidding about their growth plans – in the midst of their search they received funding and quickly grew to a team of 120. 
Now they didn't just need a private office space, they needed a whole floor to house the sizable team. At JustCo no space is too big and there's a dedicated team to source, plan and build whole floors for enterprise teams. They presented their niche enterprise solution for the SoSure team who were extremely satisfied with the ease of move-in and the opportunities to further grow within the space. Andrew then stepped in to work with JustCo, leveraged his close relationships with the team in Melbourne, allowing both parties to agree on a mutually beneficial deal. 
"For companies that don't plan to hire more staff, have no desire to launch new products or don't want to tap into new markets, a conventional lease might make sense. The amount of companies that fall into this category is measly. Everyone, including enterprises, is realising this and as a result the flexible workspace industry has seen extreme growth within just a few years,"
HBF & WorkClub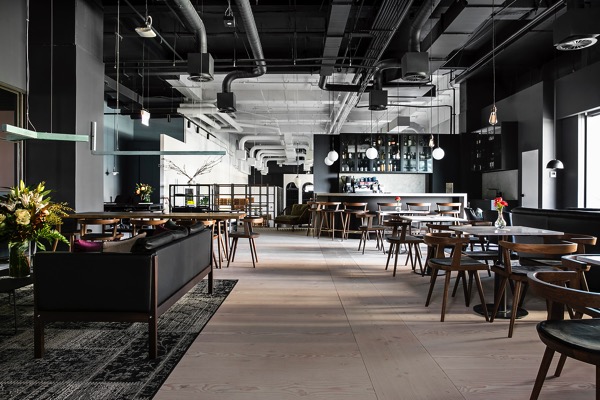 HBF is a tech startup who recently acquired some funding to continue their successful business and grow the team. With massive growth plans, they had a complex list of needs and their new office space had to tick off all of them. 
Justin picked up this enquiry and simplified the process by creating a schedule based on their extensive brief. As the dedicated account manager he is, he worked with HBF through multiple rounds of feedback and began to work with our workspace partners to shortlist further and narrow down the options. Once they got down to the gritty end Justin was able to connect the key decision-makers at important stages in the decision making process. WorkClub was the winner with their new premium centre at 477 Collins Street. Every interior designer's dream, WorkClub boasts Scandinavian-inspired aesthetic, stunning heritage touches and second-to-none amenities – top of the line in everything, which matched exactly what HBF was after.
Ceridian & Kafnu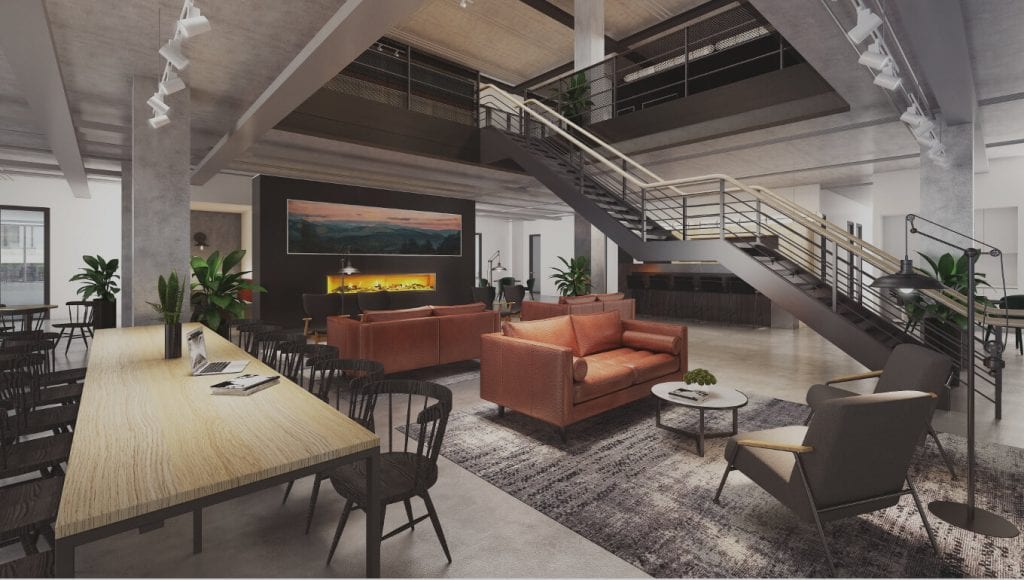 A tech company recently acquired by Ceridian, they were seeking a new home for their business. The requirements? The workspace had to be nearby public transport, but more importantly somewhere close to their old space on Bourke Street in Alexandria. 
They enquired with Office Hub in late September looking for somewhere to fit 70 people and Justin promptly sent through a list with suitable options. Just about a year prior Kafnu opened its doors; the ultimate work-play-live venue in a beautiful and expansive three-level construction on Bourke Road in Alexandria. This workspace ticked all the boxes with the added bonus of being just a short stroll from their old space. Ceridian wanted to secure their seats immediately. Justin mediated the deal, helped Ceridian secure all the inclusions they needed, at cost-effective price comfortable for both parties. That's what we call a match made in heaven.
Tiliter Technology & private workspace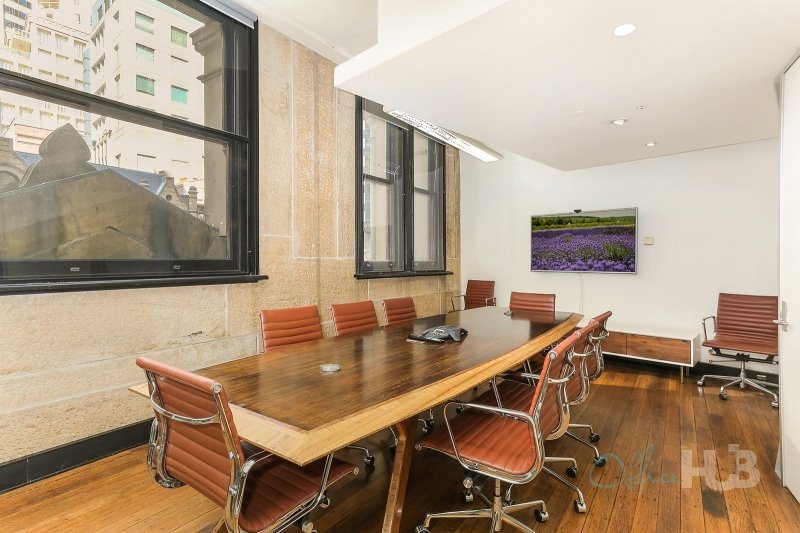 Tiliter Technology is a Sydney based tech business who was looking to move out of their office space in Parramatta and into the hustle of Sydney CBD. With the lease up in just a few weeks they were now seeking an affordable location in the heart of Sydney to base their operations out of. Moving out of a serviced office, they were open to managed solutions as well as sublet – they just needed their own private office suite and they needed it fast. Luckily, Office Hub has a wide selection of workspaces ranging from fully equipped serviced offices to sublet and private shared options across all of Sydney. They came to Office Hub in October and Tom obliged sending through a shortlist of fitting workspaces.
However, it didn't take long for them to make a decision, their very first tour was a home-run. Tom received a call immediately after the tour asking him to cancel the remaining tours – they were ready to sign! A private sublet option on Bridge Street provided exactly what they needed; ample space to run their business in a centralised location and with Tom's help in the negotiations they received it at a below-market rate.
Dazn & WeWork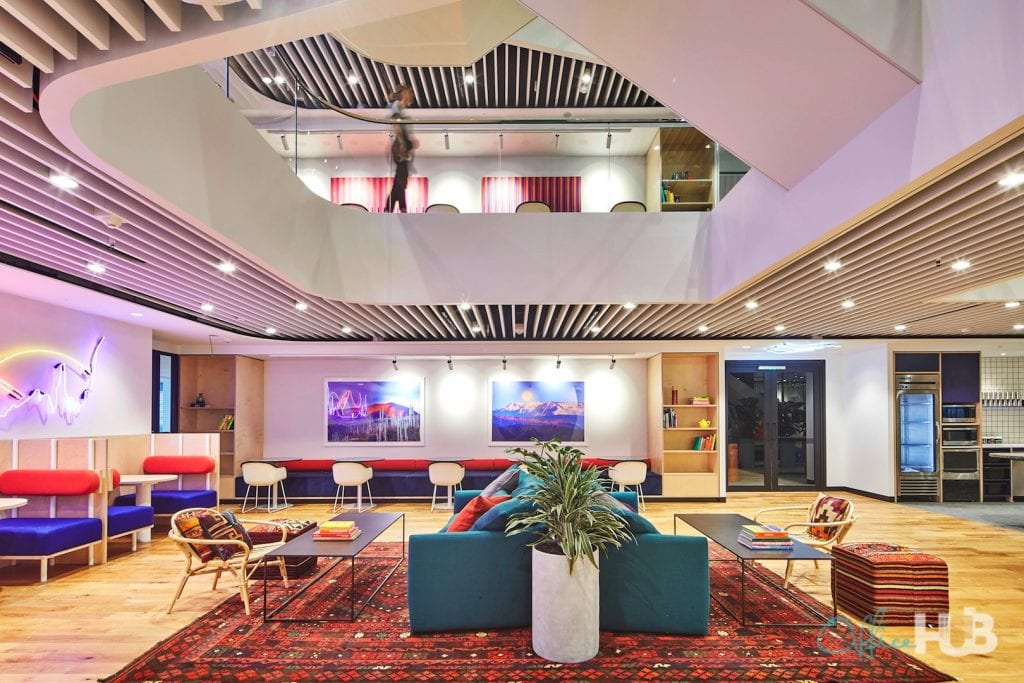 Japanese based Dazn is a sports streaming service who was recently purchased by a larger parent company and in the market for a new office space. They were seeking something nearby their current office in Darlinghurst or in and around the CBD and had one very specific requirement that was non-negotiable; The office space had to have a wall mounted TV with Foxtell, Optus and Apple TV. Our dedicated account managers Sean and Justin worked together on this enquiry to grab the brief from Dazn and qualify the workspaces to ensure they were able to accommodate. 
This is where WeWork came into the picture. With their trusted enterprise solutions they have previously supported and housed a third of the Fortune Global 500 companies. With the ability to quite literally knock down walls and offer major expansion potential, Dazn was keen and WeWork came out as their clear favourite. With a 53-person office and a TV mounted on the wall they were ready to take on the world of sports streaming.
Meet our enterprise team!
Are you looking for office space for a bigger team? Let our experts find a workspace that's aligned with your brand and needs.
As the largest office space marketplace in the world, we not only provide a one-stop-shop for renting the rainbow of quality workspaces – but our services and dedicated account managers is what sets us apart. We have enterprise experts on site who understand the market, listen to your needs, narrow down the options and negotiate below-market price for you. We work alongside your team and coordinate with our workspace partners – whatever you need, we'll guide you through the whole process with our bespoke advice. This premium service is totally free for enterprises and startups alike and we're on hand to help any time!