CASE STUDY: From Empty Space To Leading Coworking Office in Less Than A Year
Emerge is one of Sydney's fullest coworking offices – and it reached full capacity after only five months. Discover how Emerge worked with Office Hub to successfully rent its office spaces in record time.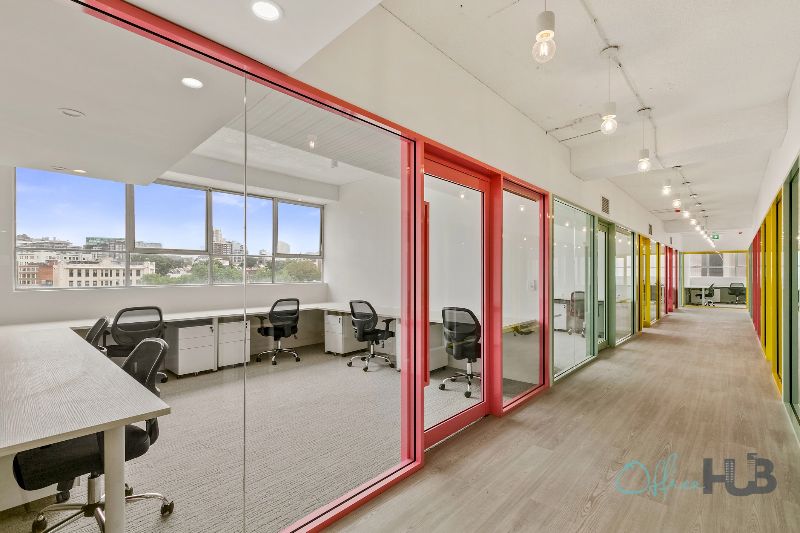 About Emerge Sydney
Emerge is a boutique coworking office in Surry Hills, Sydney. It boasts beautiful offices and coworking spaces in a fresh, edgy and modern environment. Emerge secured its lease in December 2017, redesigned the space with a brand new fit out and opened the doors on 1 March 2018. Now, just five months later, it's almost full to capacity. Office Manager Edwina Mumby has been instrumental in Emerge's success and here she reveals how they made it all happen.
About Office Hub
Office Hub is the world's No.1 office space marketplace. It advertises coworking, serviced and shared office spaces for rent and provides a bespoke end-to-end service for tenants. Office Hub works closely with office providers to get their spaces up and running by advising on fitout, design and pricing as well as providing full management of advertising, tour booking, lead qualification and contract negotiations.
1. Vision
The vision behind Emerge Sydney was to create a workplace that makes people love going to work. The team imagined a design-led space with creative vibes that would match the arty location in Surry Hills. Beyond design, they had a clear goal – that they'll build a fun, open and inclusive environment where clients come first.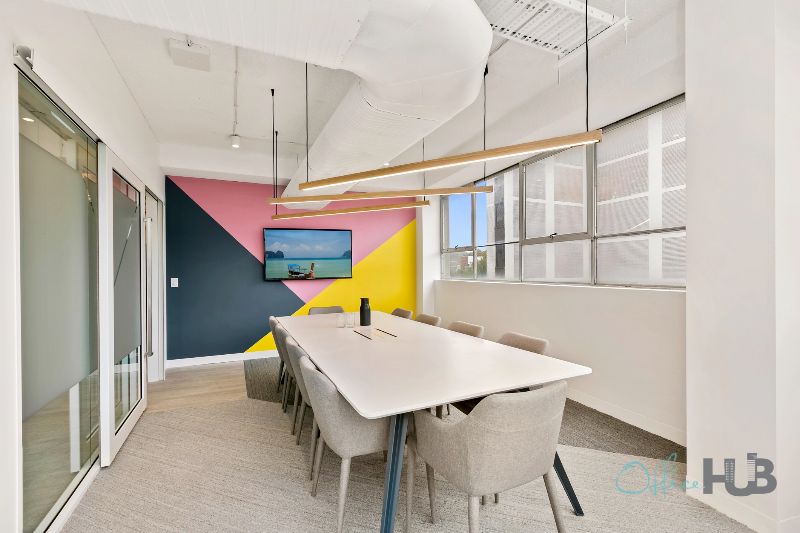 2. Challenge
The challenge for Emerge Sydney was similar to the problem that many new coworking providers face – how do you get tenants through the door?
Emerge had no digital presence – it was yet to launch its website and it didn't have any marketing campaigns in place. People couldn't find it online and, nestled on a high floor in an office tower, it was hard to get people to walk in off the street. Emerge had priced the office spaces but, with an unforeseen delay in fitting and furnishing, the team couldn't show people exactly what they were getting for their money. Plus, with no tenants, they couldn't rely on word of mouth to generate interest.
With only two months to go before opening day, Emerge needed to find a way to attract tenants fast.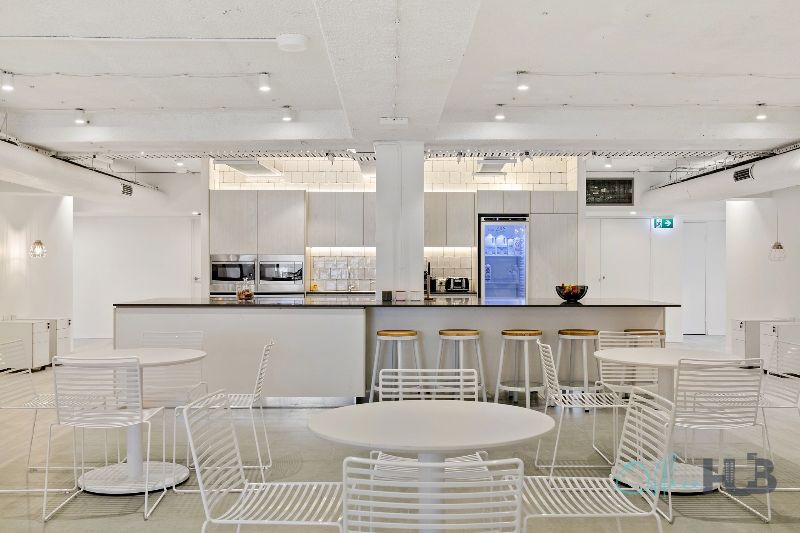 3. Solution
Edwina reached out to Office Hub for advice and Emerge became an official Workspace Partner in January 2018. The Emerge team gained access to a whole world of knowledge, advice and tools specially formulated to guide new workspace providers through opening their first coworking office. From there, Emerge and Office Hub brainstormed a complete strategy encompassing advertising, pricing, sales and negotiations which would bring the first tenants to Emerge Sydney.
Tailored Advertising & Lead Generation
With opening day looming, Emerge needed to quickly raise awareness of its new Surry Hills coworking space. A key part of the strategy was to use multi-channel marketing to get the word out about this as-yet-unknown office.
The advertising channels and content were specially formulated for Emerge's target market. They played on the great location and unique design of the space to attract creatives and corporates looking for a fresh, flexible and open coworking environment. The strategy included the following elements:
"All of this marketing was covered in the one-off membership fee of $495," says Edwina, "With our small team we had zero time to dedicate to marketing ourselves. It was a no-brainer to become a Partner and receive this wide range of promotional material, not to mention the amazing advice and support we got from the whole Office Hub team."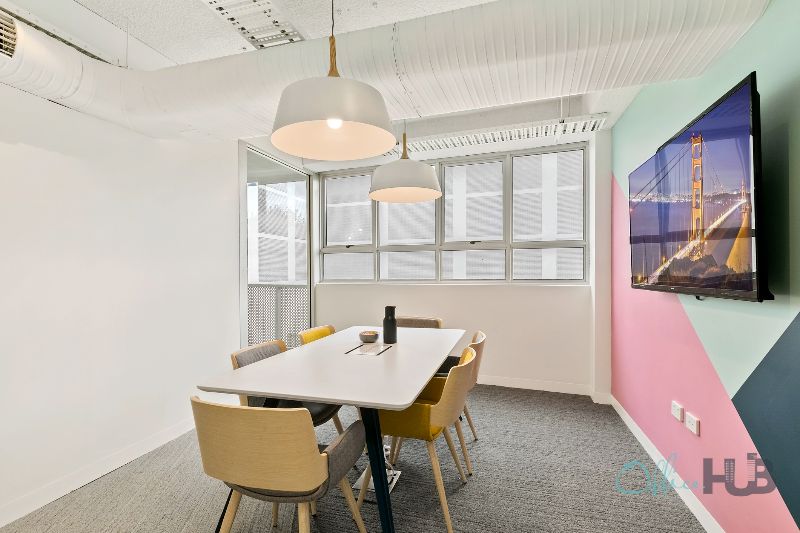 Pricing & Market Insight
Emerge's founders had a good understanding of the office space industry prior to opening their coworking centre. Some of them had previously worked in the industry so they set prices based on their analysis of other coworking spaces in the area.
However, Emerge was a totally unknown entity in Sydney's coworking market with no proven value and no existing demand. Even more unfortunate was that potential tenants couldn't see the finished office on their tours due to the delay on the interior design.
Office Hub recommended reducing the prices for various workspaces in the opening months to attract a wider range of businesses.
"Filling 19 offices is much harder than filling one – you need to give people a reason to commit to your new space," says Grant Philipp, CEO & Founder at Office Hub. "With more affordable prices and month-to-month membership options, you widen the pool of potential tenants and give them extra incentive to try out your office. Word spreads fast about good spaces in this industry so we knew that once people were in Emerge, it would snowball – especially because it was great value."
"We thought we knew our price point well," says Edwina. "But we needed bums on seats fast so we took Office Hub's advice. They helped us put a plan in place as to how we will fairly and realistically meet the market over our first two years while maintaining incentives for long-term memberships."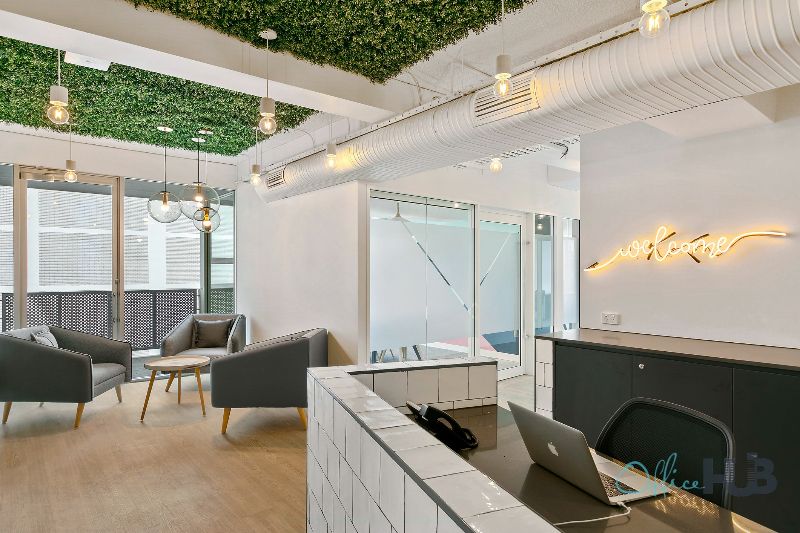 4. Results
After just five months Emerge Sydney is almost full to capacity and 70% of current members were found by Office Hub. The majority of tenants are creatives in digital marketing, graphic design and similar, while there are also accountants, brokers and professional services firms. Edwina reveals that tenant retention has been through the roof: most of Emerge's first members have extended their lease or upsized their space since moving in, showing the success of the workplace they have created.
Edwina and the team are super happy that their boutique coworking office is full, but they're most proud that they've stayed true to their original vision. Every member knows everyone else – they mingle in the kitchen and stop to chat in the corridors, and new members are welcomed with open arms. People love coming to work at Emerge Sydney and they know that they'll be accommodated with amazing service – whether they need a last-minute HDMI cable for a meeting or a clean towel for the gym, this team goes above and beyond to look after members' needs.
"It comes down to a philosophy for putting our tenants first," says Edwina. "Nothing is too much for our members to ask – in fact, we want them to ask! We're excited to make their day easier, their week more enjoyable and their business more successful."
"We wouldn't be in this position without Office Hub," says Edwina, "The team's insight and advice was incredibly valuable, especially as this was our first coworking venture. The powerful marketing campaigns put my space in front of the relevant people and Office Hub's great service brought them straight to my door."
"We're partners, not just brokers," says Grant. "That means we work alongside your existing processes to get the best results together. With the knowledge to prepare brand new offices entering a competitive market, we help providers streamline their business and become confident in every aspect of running a coworking centre."
Virtual Property Tour
Find out more about Emerge Sydney here.
Do you have a new coworking centre or some spare desks in your office?
Do you have a new coworking centre or some spare desks in your office? Office Hub helps people from all walks of life rent out their spare office space – it's simple and secure, and we're the world leaders in tenant generation. Add your listing to tell us a little about your space and receive a personal phone call about becoming a Workspace Partner.