Why Coworking Beats Working from Home
In the current health crisis, remote working has been forced upon us. As weeks become months, working from home as a long-term employment model has been considered by many companies. Recently, Twitter shocked the world by announcing a work from home forever to their employees.
From the outset, not having to step foot into a professional work environment might be a positive thing that allows employees to roll out of bed ten minutes before work begins and perform chores during lunch break. The reality has been anything but smooth sailing for some people who'd only be happy for office work to return.
Although normal is far from us, coworking may be a preferred option for professionals who've grown tired of working in their pyjamas and require face-to-face contact to perform their jobs better.
We'll discuss why remote working isn't for everyone and how coworking is a viable alternative to returning to a conventional serviced office full time.
You're paying to get more work done
Home office means you're able to work in a quiet (and free) space you're most comfortable with, or so you thought.Your home isn't designed for work, and with your children and spouse also stuck at home; there's plenty more noise and distractions to divert your attention.
You may find that the lines between home and professional life blur. You're focussed on work matters, your kids, that mountainous load of laundry everybody's ignoring, and on the whole, can't seem to finish a single task on your to-do list.
Many people believe that being productive in a shared office is impossible with there being more interruptions from colleagues, but that's not entirely the case. For the time you're away from home, your energies are on working and little else.
"
Your home isn't designed for work, and with your children and spouse also stuck at home; there's plenty more noise and distractions to divert your attention.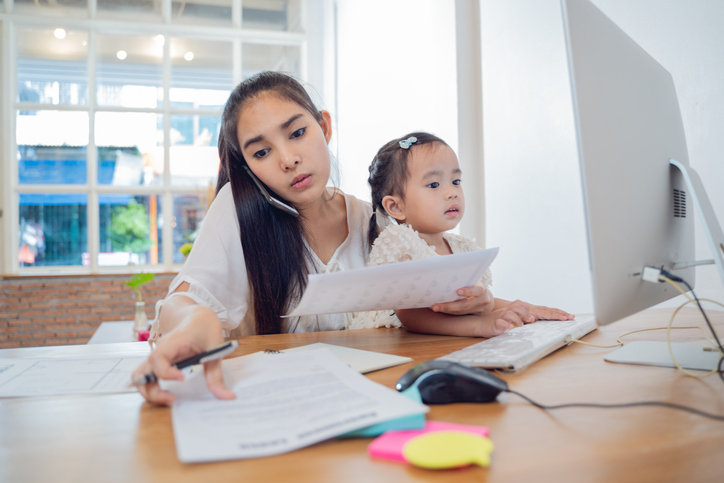 You need to separate work from home
Working from home doesn't just negatively impact your ability to concentrate; it's also harmful to your mental health in the long term.
Not everyone has the option of turning their garage into a makeshift workspace from where they can shut out the rest of the house. Instead, people work from the dining room or kitchen tables and graft on sofas or even in bed, turning every conceivable space into a potential working spot.
Over time, the home becomes an around-the-clock office hub from which you can't escape your work stressors or turn off completely once you've clocked out for the day.
Coworking offices physically separate work and home life, making it easier to disconnect once you've left your job for the day.
Gain the support you need
We're social creatures. We need daily human contact. Although our pets are great office mascots and our muses for inspiration, they don't give much input when it comes to generating new ideas.
Heading to a coworking office occasionally provides remote workers with more than office chit chat but a support system founded on co-creation, culture and community.
It doesn't matter what your industry, in a coworking space you're surrounded by like-minded folk with whom you can collaborate with and expand your circle of contacts. Having access to these environments where you can find an eclectic mix of skills and perspectives moments away from your desk is beneficial.
Beyond forging professional relationships, a return to office culture may unfold. Do you miss coffee breaks with others, catch-ups in the passageways, and other work routine aspects that are distinctly missing in your musty garage at home setup?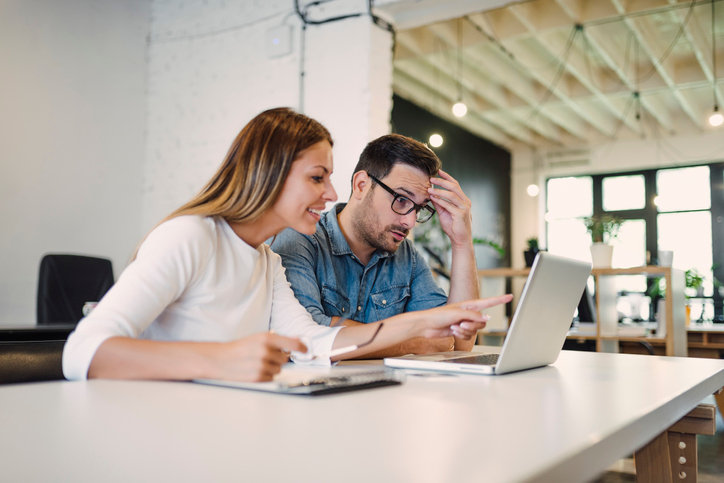 Increased morale and happiness
Do you feel less engaged when you work, with tasks taking longer to complete than they should because you're feeling unmotivated and lost?
You're not alone in this dilemma. Feeling disconnected and isolated are commonly experienced by remote workers. In a coworking environment, even if you're working solo, you're never alone.
Somewhere to host meetings
If you own an SME and want to build up a good reputation, there's a good chance that you'll be meeting clients regularly.
Hosting these catch-ups from home or at overcrowded coffee shops aren't feasible options, but coworking spaces, equipped with boardrooms and meeting rooms are. Several coworking spaces allow businesses to rent these rooms on the hour.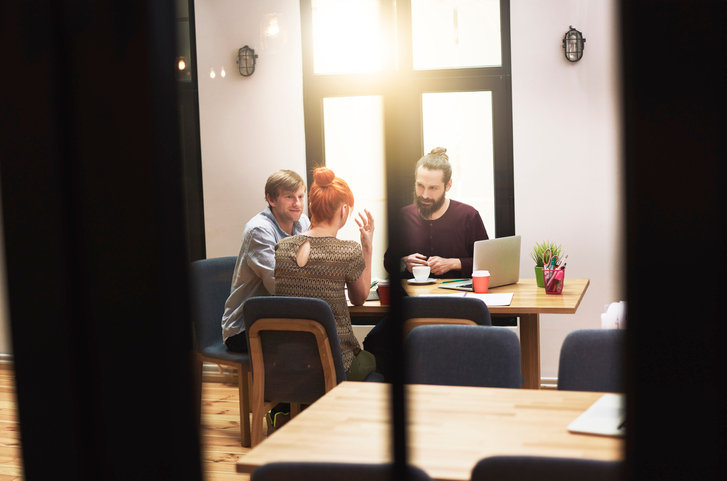 You'll be commuting still, but..
For many, the most significant advantage to working from home is that one does not have to factor in travelling time. This commute-free work life allows workers to sleep later, spend money reserved for public transport or petrol on other things, and have more bonding time with family.
True, navigating your way from your bedroom to the kitchen table removes the morning stress of getting to work on time in a traditional office scenario. But more flexible workspaces are cropping up closer to home in residential areas and neighbourhoods located outside cities. You can now find a flexible workspace that's mere kilometres from your home.
Additionally, with many coworking spaces offering full-time access, you can beat rush hour traffic by working earlier or later.
May be an affordable alternative long-term
After months of utilising home office, you've begun to notice the cracks in your infrastructure, equipment, and furniture. Your desk chair doesn't support your back, your capped bandwidth slows you down, and you're in desperate need of a printer.
Working from home may be free in that you don't have to pay for additional space, but it doesn't come without its own set of expenses.
Coworking spaces provide all-inclusive packages that give you access to lightening-speed WIFI, ergonomic chairs, and other modern amenities that allows you to work smoothly, without experiencing technical hiccups and other problems.
You still have flexibility
As a working parent, you might feel comforted by the fact that you're around for emergencies. In a home office, your work and personal commitments are less likely to clash.
But thanks to coworking flexibility and greater freedom over your working hours, you can fit personal commitments into a workday. Flexible workspaces are open for longer where coworkers can enter the building using a 24/7 access card.
"
Flexible workspaces are open for longer where coworkers can enter the building using a 24/7 access card.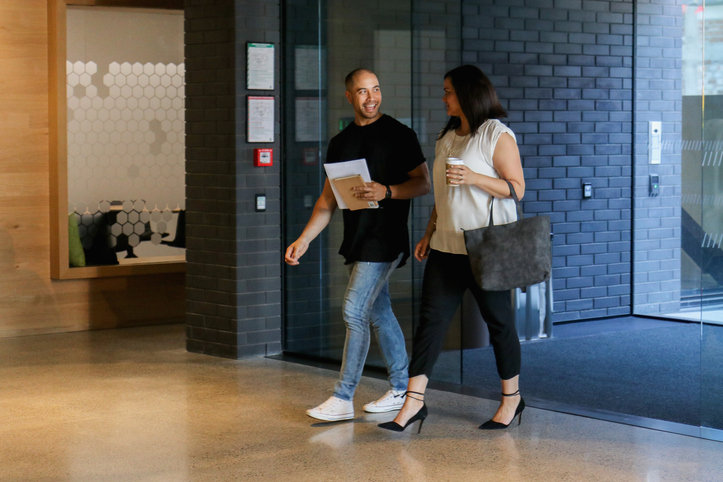 Coworking doesn't mean you won't have privacy
Those who are hesitant about coworking might be concerned at the lack of privacy and possible interruptions of working in an open office inhabited by strangers.
Private offices are usually available in flex spaces for those who prefer to work alone but have access to communal areas when seeking companionship or professional assistance.
Coworking or working from home? You decide.
Virus or no virus, there are pros and cons to both working from home and coworking. We've outlined the financial, psychological, sociological and emotional dilemmas of remote working, and why coworking is the ultimate solution for people who desperately need to change their working environment.