The Top 10 Things to Look For in a Coworking Space
Dreaming of working in a coworking hub but not sure what to look for? Welcome to our guide to finding the perfect coworking space for your business.

Coworking is increasing as a popular choice for entrepreneurs, freelancers and even large corporations, who have realised the extensive benefits of coworking. Perhaps you have finally realised the same thing and are ready to bring your business into a coworking hub. But with more coworking spaces for rent than ever before it can feel like an overwhelming process. With all these great options to choose from, it is important to know that they are not all the same and choosing the right one is vital for the success of your business.
But don't worry – with a few careful considerations and a couple of tours, you'll soon know what it takes to tick every box on your workspace checklist. Turn up armed with our guide and you'll be well on your way to growing your business in a workspace aligned to your needs.
So here it is – our top 10 things to look for when choosing a coworking space.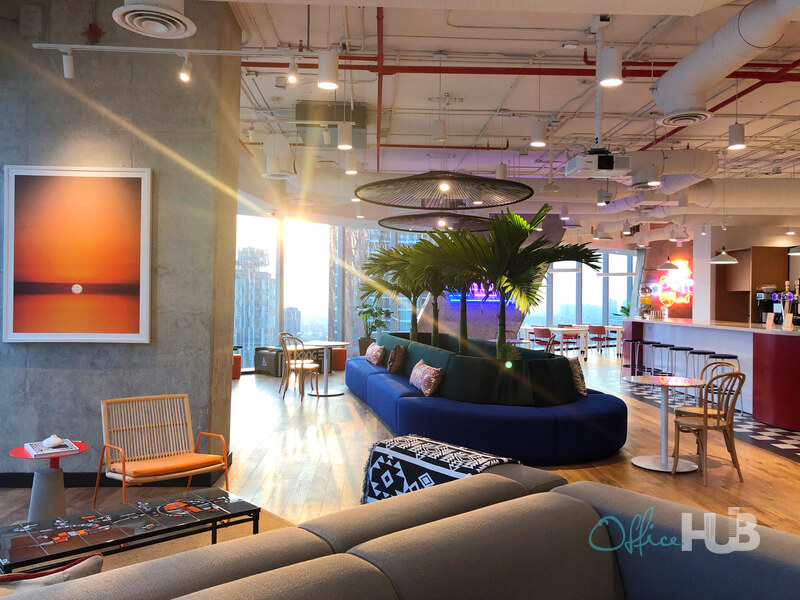 1. Which location is best for your brand and your team?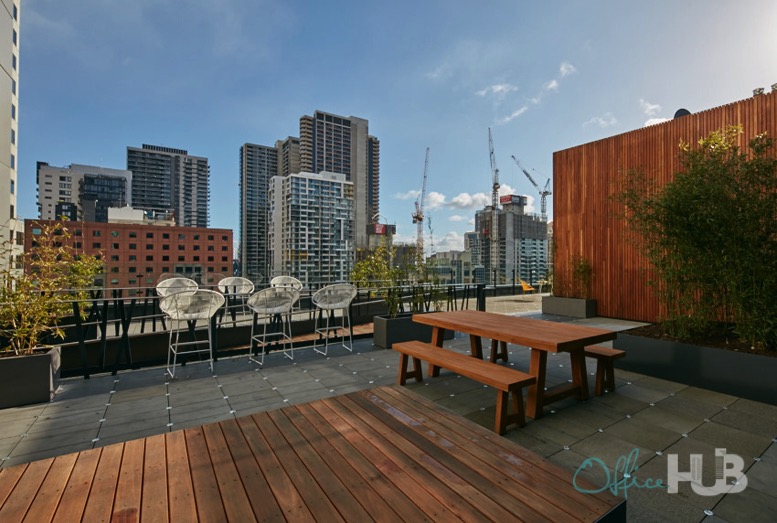 This is where your search starts. A well located office space can do wonders for your brand image – think about the reputation of the area you are choosing, as this can be key in attracting both clients and employees. A CBD address suggests you've already made the big time, while other suburbs in your city might be synonymous with creativity or innovation.
Make sure your coworking space is conveniently connected with transportation, leaving you and your team a minimal commute to the office. If anyone drives, be sure to check out the road links and car parking. Ideally the office space should also be easy to access for your client base, so think about the options for guest parking.
Some other important factors for the location revolve around the sort of lifestyle you want to offer your employees. If you're close to parks, gyms, shopping centres, cafes and restaurants, they can enjoy a much more interesting lifestyle at work
2. How is the size, look and feel of your dedicated workspace?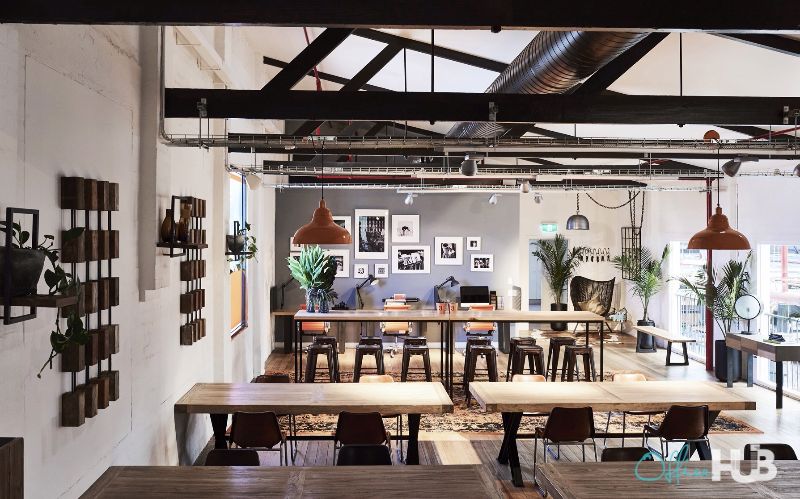 When looking for a coworking space, make sure you observe and analyse the space itself – both the individual workspace you want to rent, and the design of the wider office centre as a whole (more on that later). While most cities are blessed with beautifully  well-planned office spaces, consider whether the coworking space has the layout and design that fits with the needs and image of your business. Depending on the business and even the project at hand, one can choose to be in the mix of the buzz or tucked away in a private office. If a private space is important to you, look for offices that allocate at least five square metres per person to avoid feeling cramped.. Most of all, don't get distracted by the beanbags, beer tap and ping pong table in the common area on your workspace tour, but make sure you focus on the size, shape, layout, furniture and design of your actual workspace.
3. Can you add and remove desks as you go?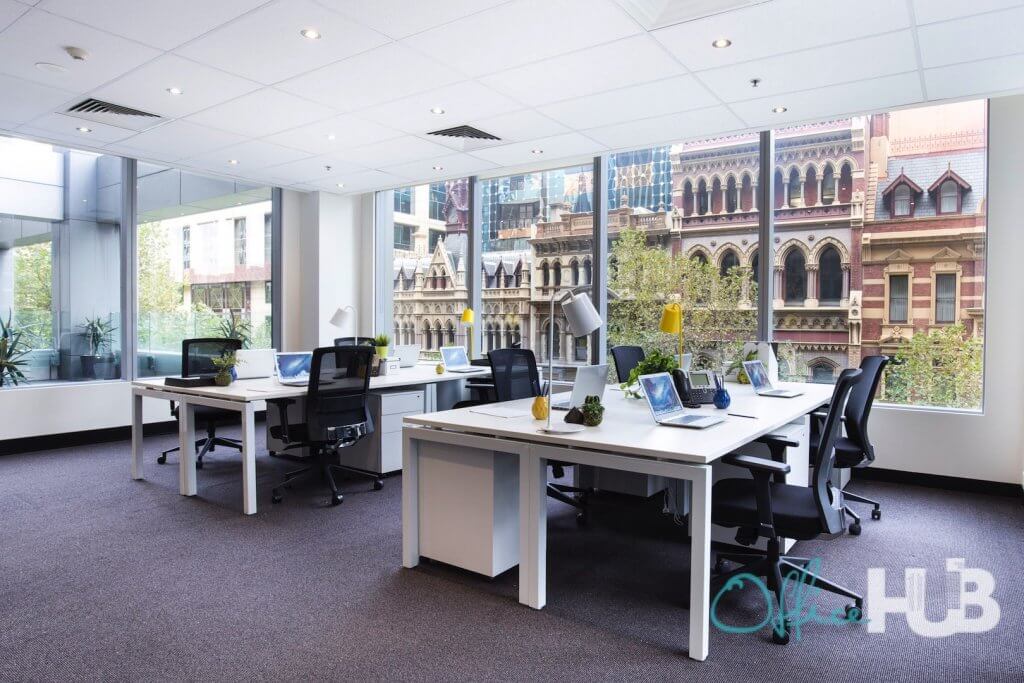 The flexibility of a workspace membership is something a lot of coworkers do not consider beforehand, but is important if you are ambitious about your business growing. Sometime in the future you might need to add an extra seat at the table and it's important to ask if these needs can be met.
Luckily, most coworking spaces operate with flexibility for members in mind, but make sure you ask of any terms and conditions before signing the contract. Then you are able to commit with the peace of mind that your new coworking hub has the flexibility your business needs in the future.
4. Who's there and what's the vibe like?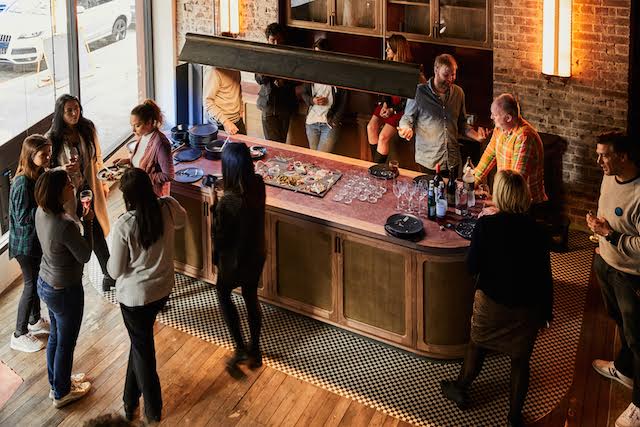 Along with flexibility, the community on offer at coworking spaces is what has driven the growth of the flexible workspace industry from the beginning. Whether you are looking for a creative coworking hub, filled with graphic designers and freelance writers, or a more of a corporate community, in today's coworking world there are providers for every type of tenant.
The community within the coworking hub reflects the vibe and energy of the space itself, so it is important to consider the type of people you would like your brand to be associated with.  Make sure when you visit the place and do your research that you enquire about the current tenants and businesses already in the centre. When you walk into the space do you feel welcome and inspired, or does the energy come off as flat? This is something you can detect as soon as you visit a place and is important for productivity and overall satisfaction for you, your employees and clients.
5. What's included in the coworking membership?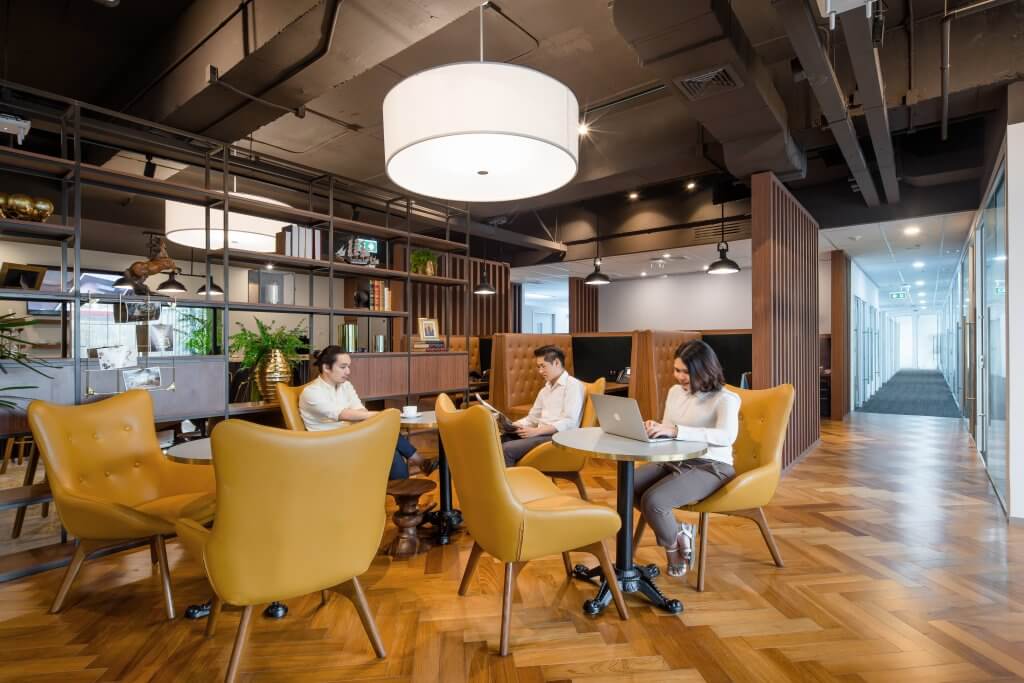 As you have probably realised by now, coworking is a cost-effective solution for renting office space. But make sure you look out for hidden costs. Some spaces may charge additional for use of meeting rooms, kitchen facilities, printing or internet. Clarify exactly what you need and align your budget accordingly. While a lot of coworking spaces have fancy amenities and benefits, if these aren't important to you, you will be paying more than necessary.
A top tip that not many people know about is that you can  save money with your coworking space by committing to a longer lease. If you enjoy the flexibility of a month to month coworking contract, stick to that, however, most places offer a discounted price if you commit for more than 12 months. If you plan on staying in the space long term anyway, save money by signing a 12 month contract, and use that extra money to generate more business.
Fun fact: A lot of spaces will put the rate up once your lease is up, so it is worth locking in a good rate for longer, than to get suprised 3 months in!

6. Are there regular networking and event opportunities?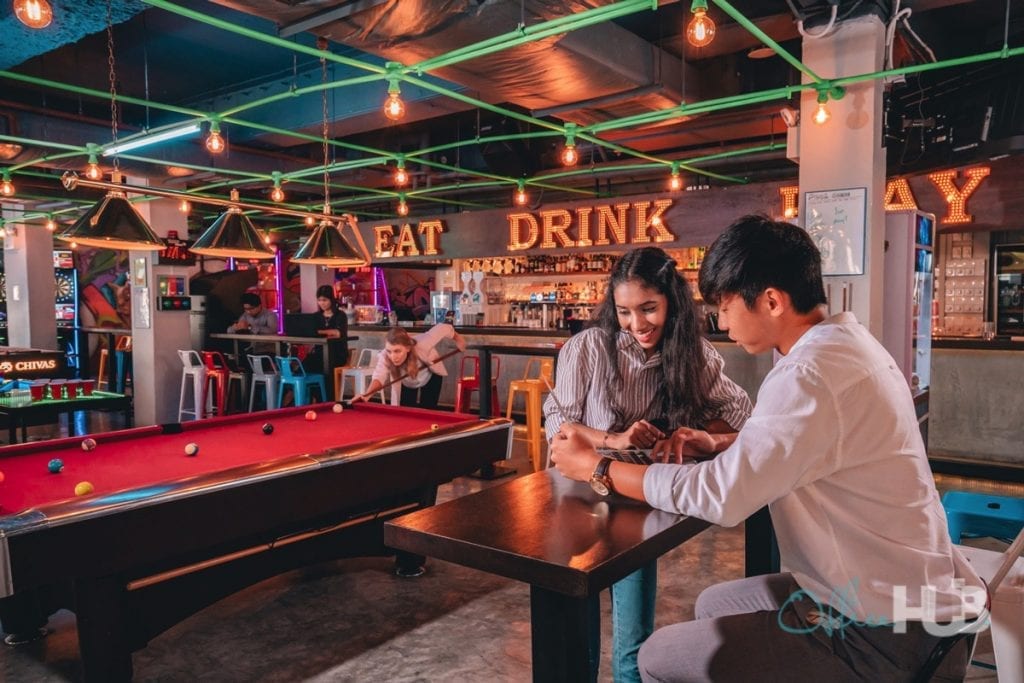 One of the many benefits of coworking, compared to traditional offices, is the opportunity to network with like-minded people. This gives you and your employees the opportunity to build relationships, bounce ideas off each other and maybe even turn it into a business transaction.
However, the quality and amount of events differentiates between centres, depending on the space. If this was an important draw in your decision to move into coworking, ask about their current events programme – some spaces might even let you visit on a day they  are holding an event, a great chance for you to get a better feel of the place and efforts put into events schedule.
7. What are the meeting rooms like? (And how do you book them?)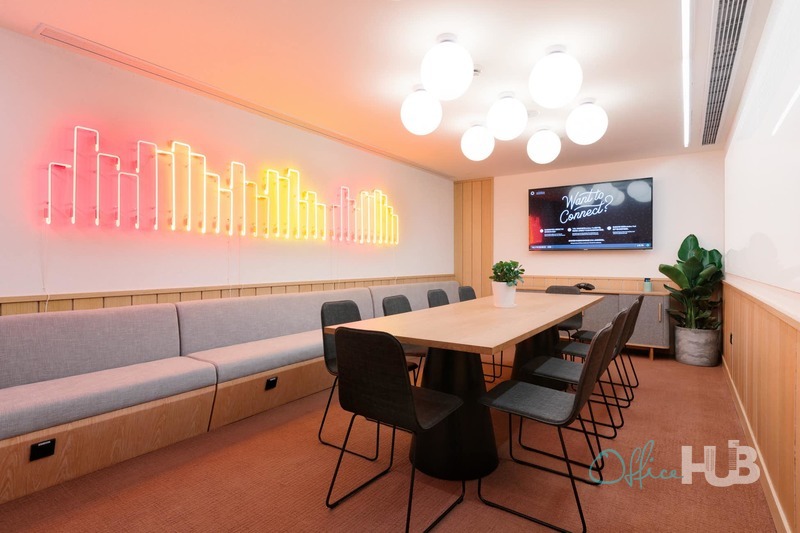 Freelancers and small business owners are constantly having meetings, and being a member of a coworking hub, means that you no longer need to be conducting these meetings at a coffee shop down the road. If you are often in need of a boardroom or meeting room, perhaps at a certain size, make sure the facility houses that. It's also useful to consider how many members are in the centre compared to the number of meeting rooms – will you usually be able to book at your preferred date and time?
Every provider has a different system and requirements for booking of meeting rooms, so make sure this aligns with the demands of your business. The majority of coworking spaces will charge for meeting room usage, but to avoid racking up a big bill you can request a certain number of meeting room hours included in your membership. Remember, most coworking spaces have phone booths and breakout areas, which can be useful for avoiding the costs for less formal meetings.
8. What amenities are there?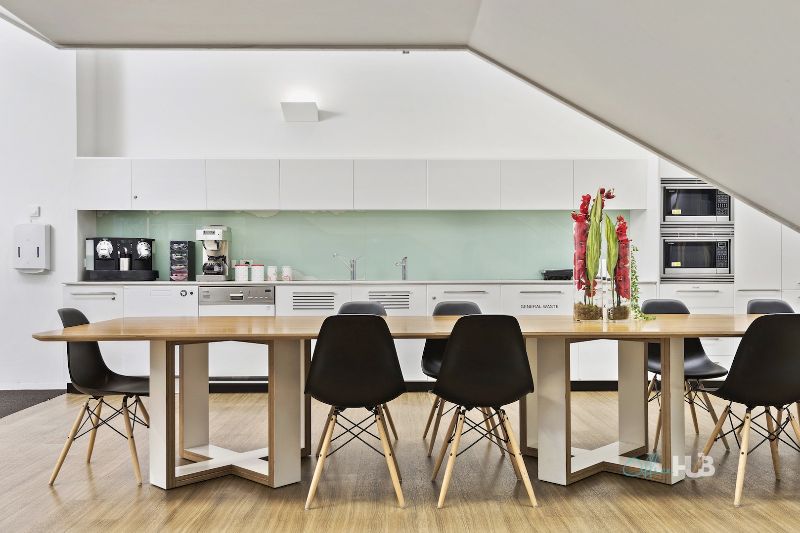 While the amenities you require in an office space varies from business to business, most coworking spaces have basic amenities in the space, such as kitchen facilities and bathrooms.
However, as the coworking sector grows, many brands are differentiating themselves with additional amenities and services. Bike racks and showers encourage a healthier route to work, while free refreshments like coffee and tea are great perks (plus they can save you time you'd usually spend nipping out to the coffee shop). Some coworking centres are even creating nap pods, nursing rooms and prayer rooms to support members' lifestyles as well as their work. Many coworking centres are blending the concept of a serviced office to provide reception support, phone answering and mail handling which is great for those who lack the resources for administrative tasks.
As mentioned earlier it is important to know which amenities and services  are important to your business and your people, so you avoid paying for something you might never use.
9. Is there reliable IT and support onsite?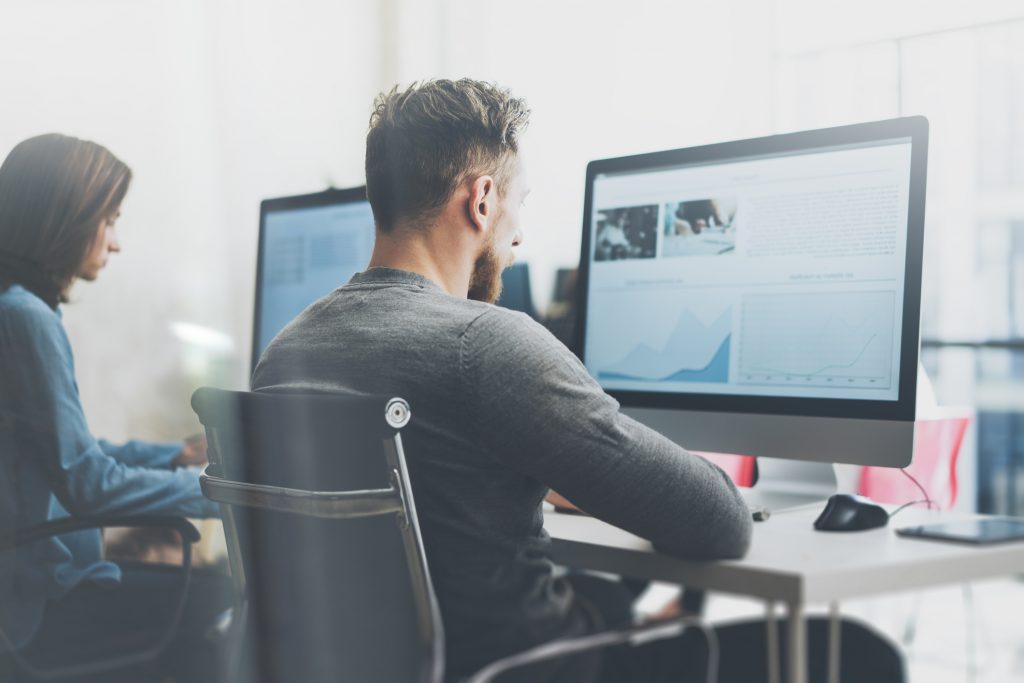 Not all coworking providers have the ability to operate as a telco and internet provider. The digital generation needs a good internet connection, therefore make sure the internet runs effectively and smoothly and ask how quickly it can get set up. Additionally, ask if phones are available and if you are able to bring over your own number or if one is provided. Make sure you ask questions in this category, which can save you a lot of headache later on.
Some coworking spaces offer onsite IT support to help with the setup and if any IT issues happen to arise you are going to thank your lucky stars you committed to a place that have people dedicated to solve these issues within minutes.
10. What do reviews of the coworking space say?
Your own impression of the space is the most important one to consider, but it can be beneficial to look up reviews and testimonials from previous tenants. Just as you would look up reviews before going to a fine dining restaurant or buying a new phone, you should do a bit of research about a coworking space before committing. Especially for larger teams or longer leases, it's worth researching testimonials and talking to the people operating the space before committing.
If in doubt about the reputability, facilities, service, or anything else at a coworking space, our independent team of advisors has an expert view across the industry and specialises in tailoring coworking memberships to specific business needs.
Ready to start your search?
Browse and compare coworking spaces and serviced offices near you.

Search now

Or let our team do the search for you
– FREE of charge!
We shortlist suitable options, book your tours and help you negotiate a good deal!