Moving Office? Here's a Checklist
Landing your dream workspace after a long search is exciting, but what follows next is the hard work of relocating offices. Once you've decided to leave, office relocation might seem daunting and stressful even if you've done it before. Ensure your big move goes off seamlessly using our complete relocation checklist.
Planning
You might be impatient to move, but there are a few crucial steps to follow before you can crack on with packing your work life up into boxes.
The planning phase should begin approximately three months before the move.
Plan by organising your move into bite-size chunks in the following ways:
- Draft spreadsheets and create lists of big and small tasks.
- Delegate tasks and responsibilities by forming a planning team.
- When planning an office move, set a realistic budget to avoid overspending.
"
Plan by organising your move into bite-size chunks.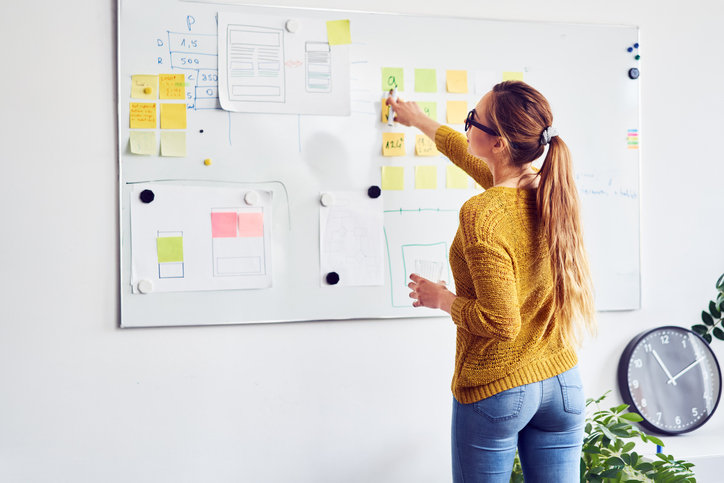 Arranging
From reviewing your lease and finalising your budget to informing your clients and associates of your new address, a lot needs to be arranged in a limited space of time.
These tasks should top your priorities list.
- Lock in your moving date that employees can move toward and prepare accordingly. Ensure that this day doesn't occur during your busiest season.
- Gather and compare quotes from moving companies - opt for the best rates and service without going over budget on office relocation costs.
- Secure your moving date with the chosen movers well ahead of time.
- Arrange to meet your landlord and give notice. You might have to forgo your security deposit if you're terminating your lease early.
- Seek out moving insurance if you're transporting specialised equipment and breakable items.
- Update clients and employees about the move, the new office location and other essential details.
- Notify banking institutions, phone companies and other external parties providing professional services to the company about your changed business address.
- Buy new furniture, replace old equipment or pare down office inventory if you're downsizing.
Finalising Important Details
Reduce stress and things going wrong on moving day by adhering to the below
Avoid confusion on the moving date by sharing a detailed moving itinerary with everyone.
Be prepared for anything by drafting a list of emergency contacts
Make sure you're not locked out or denied access to the premises on moving day by having your security passes or codes confirmed and verified before the move date.
Set up your telephone line, IT services and internet so that business can resume almost immediately.
In the event that important equipment gets broken during office relocation, backup and save important data in case.
"
The last stretch of planning an office move involves packing, preparations for packing and other vital tasks.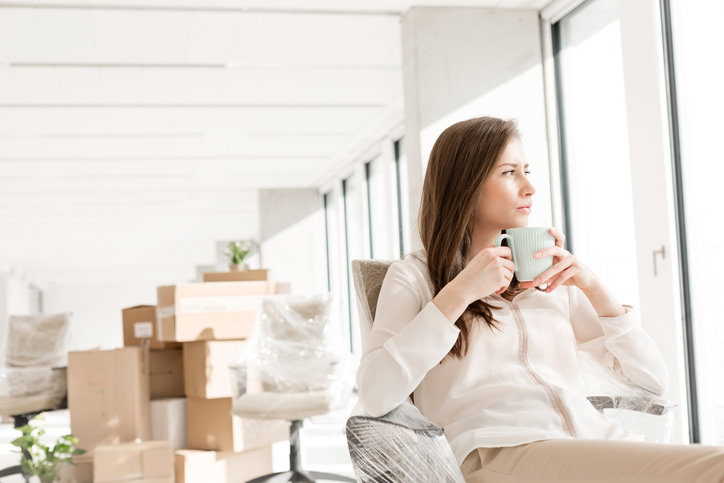 Organising The Move
The last stretch of planning an office move involves packing, preparations for packing and other vital tasks.
Take inventory of the furniture, equipment and other items you'll be taking. Be sure to tag everything to avoid things going missing in transit.
Review what pieces need special handling and label them clearly as breakable items.
Plan to move technology - laptops, desktops and related items first to reduce the risk of these being damaged while moving. Having these unpacked first also allows businesses to carry on with essential work and operations.
Order boxes and other moving supplies and distribute these throughout the office. Set aside time in the workday for employees to pack up their workstations.
Order extra materials in case - you don't want to be scrambling for spare boxes at the last minute.
Inevitably, things could break en route to your new work location. Reduce the risk by adding extra padding - blankets or surface protectors, for example, to safeguard your goods against cracking, chipping or peeling.
Prepare (And Survey) The Space
Moving offices can be chaotic, disorganised and delayed if you haven't prepared your new premises accordingly. You'll need to focus on these essential tasks before the office is officially move-in ready.
- Gain access to a detailed floor plan and plan a structured workspace layout.
- Designate space for different areas and communal zones by colour coding. In the lead up to moving day, have department heads or representatives label their boxes with the correctly coloured stickers to avoid things getting misplaced or put in the wrong section of a large office.
- Send information about what goes where to your movers to avoid having to lug around heavy boxes later.
- Survey the premises before you move in - leave no stone unturned - check the lights, water, and potential hazards that could affect your employees' health, happiness, and safety.
- If your new office requires sprucing up, consider hiring an interior designer to improve the workplace aesthetics.
- Assign people desk numbers to avoid a big scramble for the best workstations later.
"
Gain access to a detailed floor plan and plan a structured workspace layout.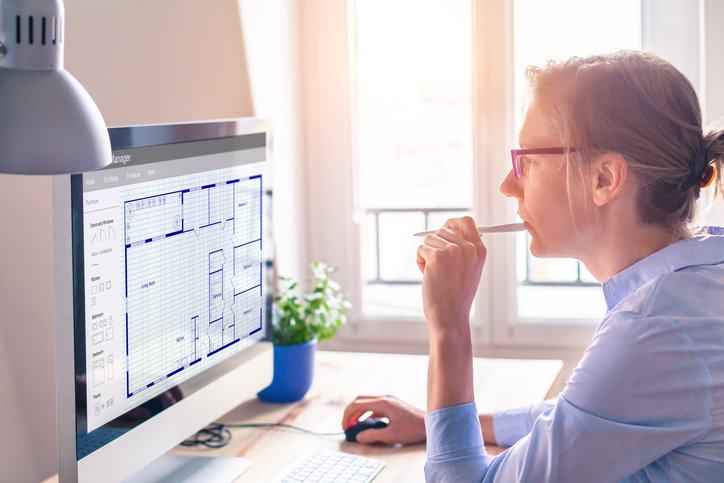 Final Steps
While all your attention might be on moving office, you'll still need to tie up loose ends at your old workplace.
- Ensure the termination of your lease and pay outstanding rent and other reparations you might be responsible for paying (take ownership of damages caused by your company).
- Do a final sweep through the office, ensuring that nothing has been left behind or left in a bad way.
- Organise a deep clean with your landlord of the old workspace.
"
Organise a deep clean with your landlord of the old workspace.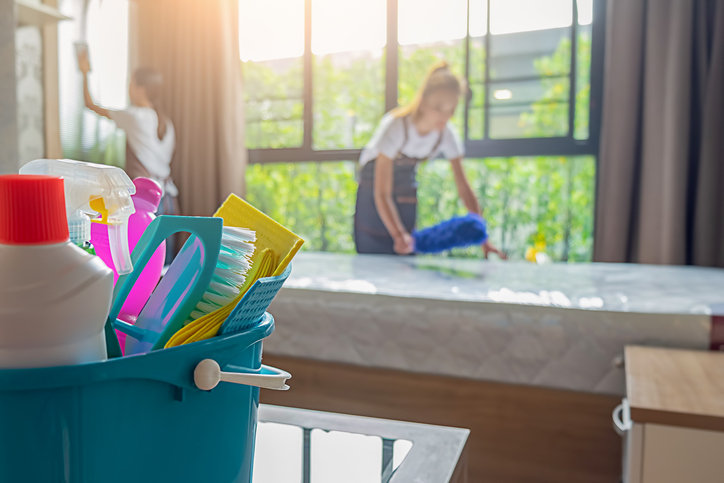 Once You've Settled
- You'll want to be online and working ASAP - check that your internet, phone lines and IT services are working. Troubleshoot them if there are technical issues.
- Tour the office and note items that have been damaged in transit.
- Change your contact details and work address on your website and business cards.
- Once the movers have left, elect people to finish the final stages of unpacking.
Haven't Found Your New Office Yet?
If you're looking for somewhere to rent, Office Hub is here for you. We'll find the right space for you with our expert knowledge of shared space, coworking and serviced offices and years of experience in the industry.
Make the search easier by nailing down your criteria first. What's your budget? What are your preferences? What type of office is the most suitable? Where would you like to be best?
Once we have those, we'll find your dream workspace and help you plan your office move to London, Sydney, New York and other top places in the world in next to no time.