A Lesson in Workplace Wellness & Dynamic Design: The Executive Centre Opens in Melbourne
The Executive Centre launches in Collins Square and brings its premium design-led flexible workspace concept to Melbourne for the first time. Here, Office Hub explores the design of the new serviced offices in the buildup to opening day in October 2018.
First opening its doors in 1994, The Executive Centre has spent 24 years anticipating the needs of business professionals across all industries. The result? A globally recognisable look based on innovation, flexibility and exceptional functionality, curated in partnership with some of the world's leading designers.
The newest TEC business centre in Collins Square is the latest example of its unwavering commitment to design excellence. The backbone of the TEC experience is quality and you can feel it in every aspect of these new serviced offices in Melbourne CBD – from the building selection to the creative fitout and hand-picked ergonomic furniture.
We delved into the design of The Executive Centre @ Collins Square to find out just how much detail and dedication goes into Australia's most premium coworking offices.
The talent
Who worked on TEC Collins Square?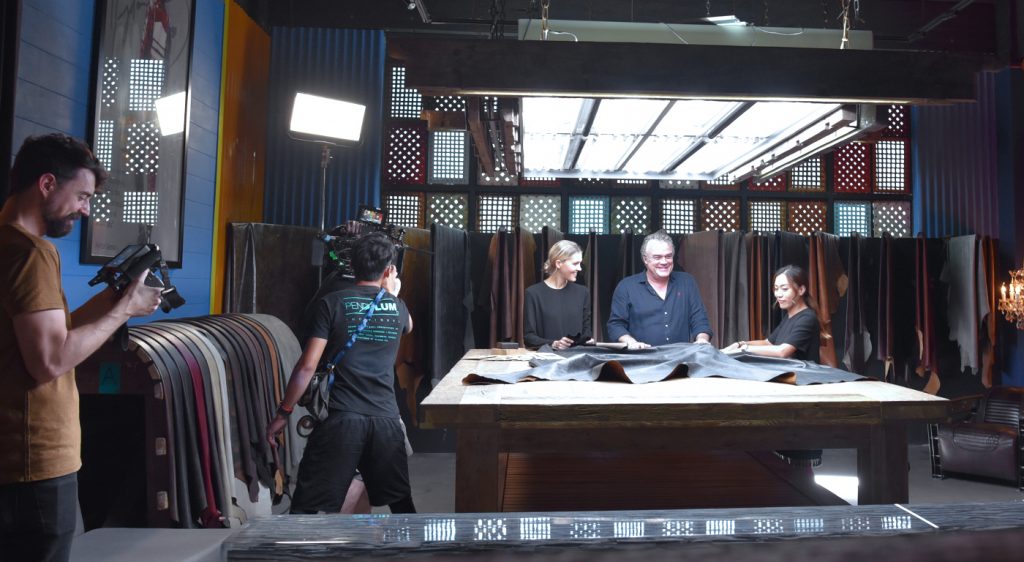 The Executive Centre brought together some of the industry's brightest talents to create the Collins Street serviced office. Project managers Kernel collaborated with local interior design firm Unispace, engineers at AECOM and contractors at MPA to realise the ambitious design. The space was then filled with beautiful fittings and furnishings from leading names Timothy Oulton, Herman Miller and 9AM.
The concept
Celebrating an iconic city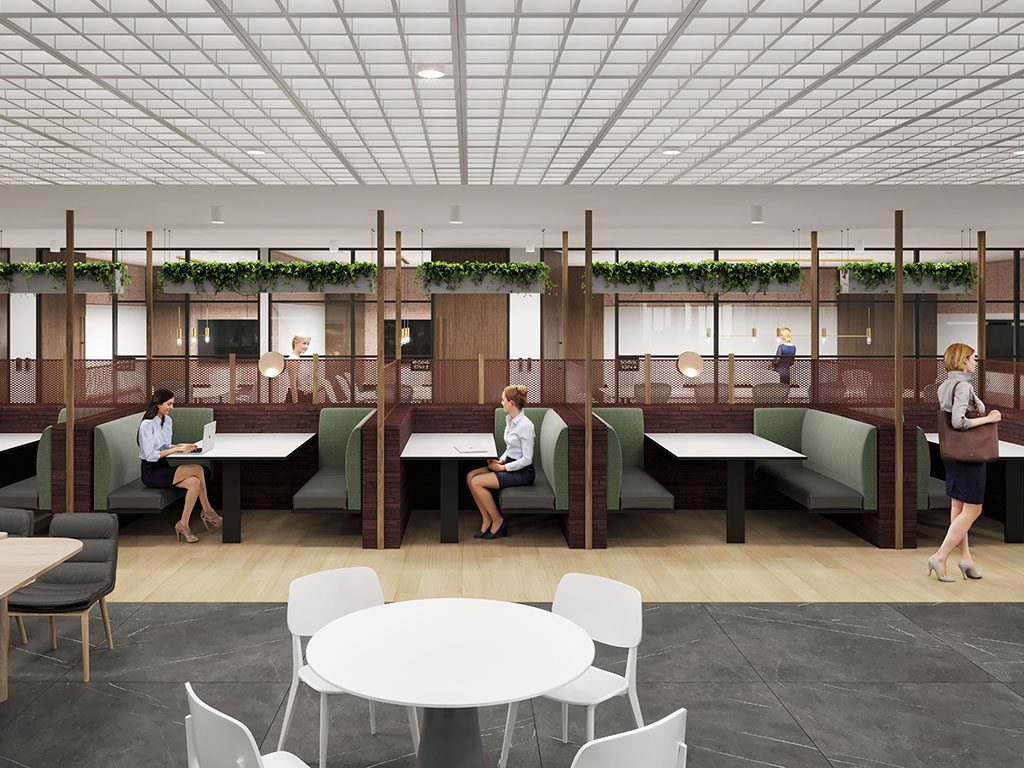 Expanding into Melbourne for the first time, The Executive Centre pays a fitting tribute to the iconic city with a thoughtful design concept. The quintessential tramways, expansive green parklands and striking architecture all served as inspiration for the new serviced office in Melbourne.
One of TEC's major furnishing partners Timothy Oulton explained that the aim is to help deliver authentic experiences in communal spaces that change how we feel and therefore how we work.
"If you make a space beautiful, people just behave differently, and it's always a change for the positive, even in a workplace. If you feel comfortable you're much more open to different ideas; different perspectives apart from your own."
The layout
Collaborative spaces at the heart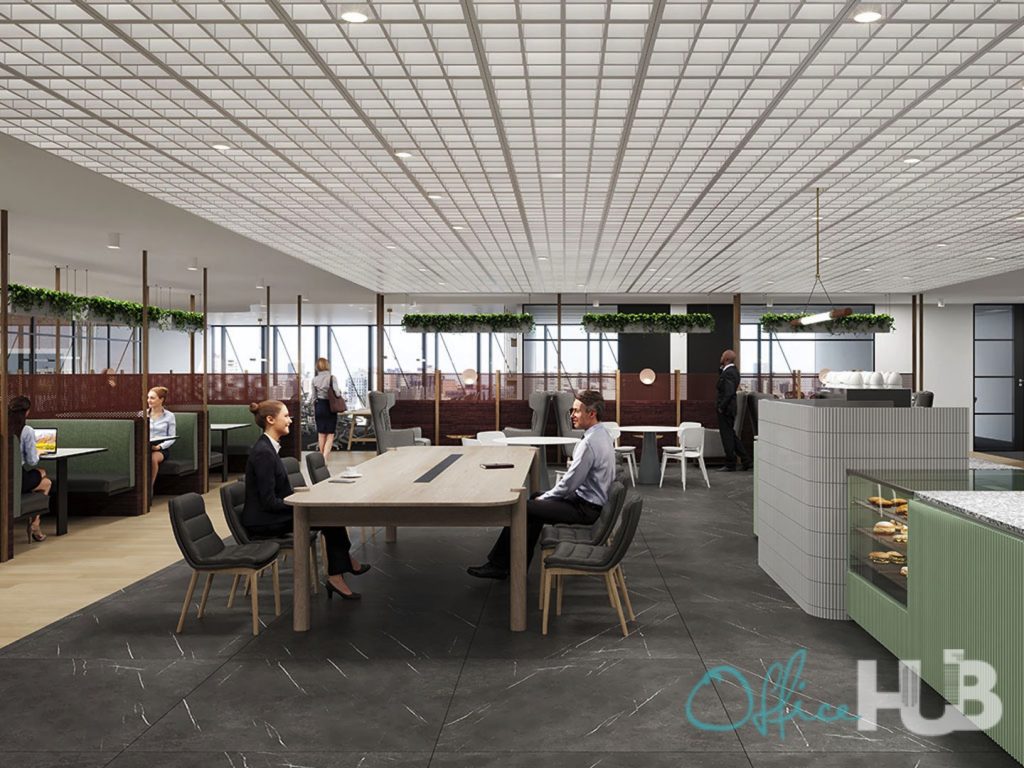 One of TEC's signature design elements is a centralised social space at the core. At Collins Square, this comes in the form of an expansive collaborative lounge and café complete with barista.
As the lines between work and life become blurred and even cease to exist, it's vital that office providers mix up their offerings to match. TEC is pioneering the movement from traditional serviced offices – high capacity centres filled to the brim with private offices – to a hybrid model, in which hot desks, casual meeting areas and dedicated relaxation zones claim equal importance and arguably even more attention in the design stages.
Bespoke furnishings
– Timothy Oulton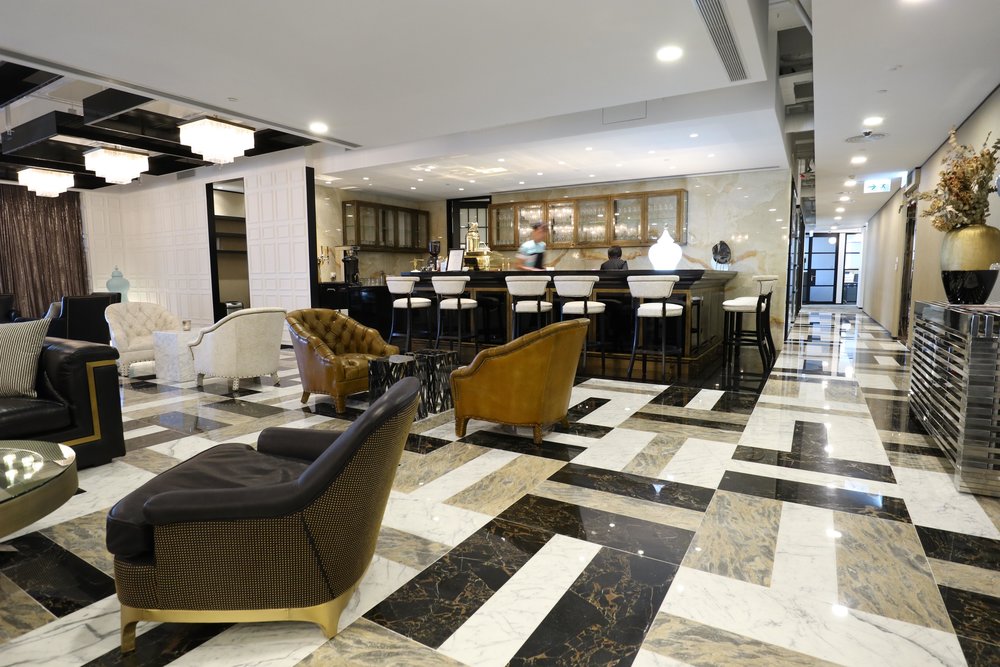 The Executive Centre first partnered with Timothy Oulton in January 2017 as the serviced office brand recognised the need to encourage an emotional reaction to their workspaces – one that provokes creativity, productivity and interaction.
Legendary design brand Timothy Oulton can be traced back to 1976, when Oulton opened an antique store in London. After decades of success, he's become known for a signature style with pieces inspired by the past and reconceived from a modern perspective.
Since then, Timothy Oulton furnishings have become a key part of the iconic TEC look and, dripping in quality and authenticity, they reflect the premium experience members have at The Executive Centre.
– Herman Miller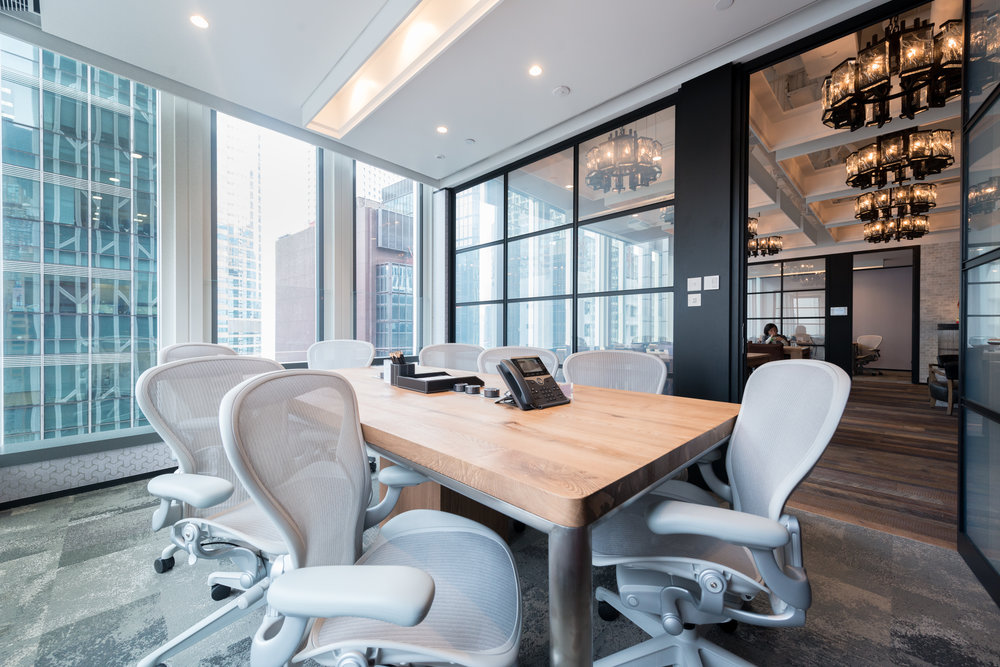 As part of a focus on workplace wellbeing, TEC offers the game-changing Aeron Classic by Herman Miller to each of its 20,000 members around the world.
Office workers spend eight hours a day sitting in a chair and the negative impacts can extend to both physical and mental health. However, Herman Miller's design ethos centres around understanding the human body in relation to materials, aesthetics and design functionality. The Aerson Classic encourages natural posture and minimises the detrimental effects of a sedentary lifestyle – it's become a hallmark piece in modern workplace economics.
– 9AM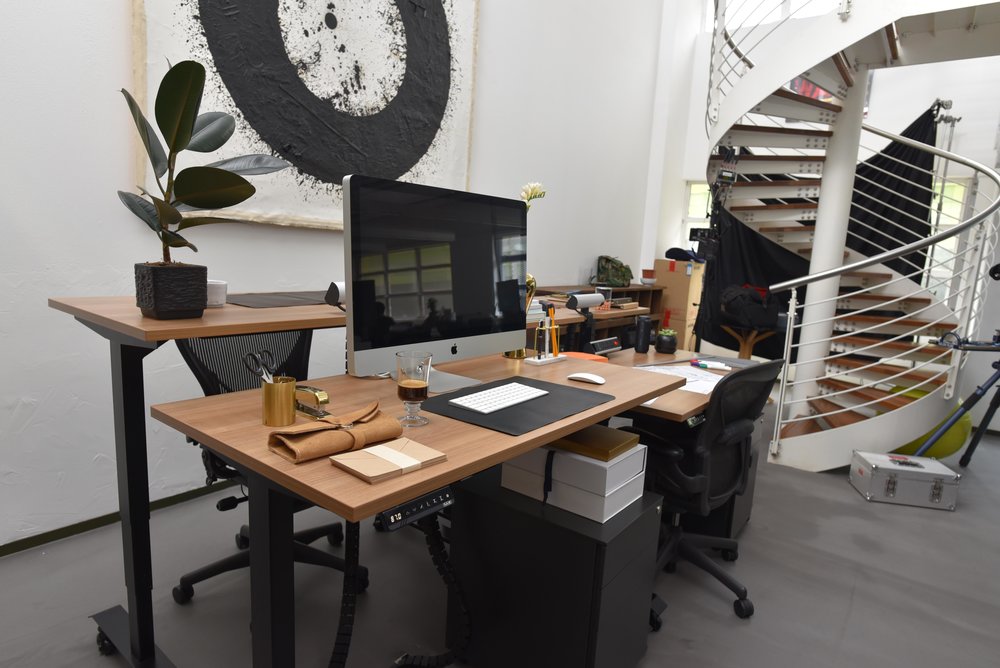 Since August 2016, The Executive Centre has worked with 9AM to provide members with height-adjustable standing desks.
The desk is one of the most fundamental components of a workspace – it's a base; a familiar place to which you can return throughout the day – and there's heaps of research to show that standing desks are linked to increases in productivity, mental concentration and improved overall health.
TEC identified that 9AM understood importance of a partner who could imagine a creative desk solution responsive to the needs of today's workers and the two brands teamed up in August 2016. Together they focus on using innovation and technology to inspire exceptional work from happy, healthy individuals.
"We believe that a well-designed space should not only provide a place to work," says 9AM Business Development Manager Alex Chu, "But also to inspire and energise people when they're working."
The location – Collins Square
An address for success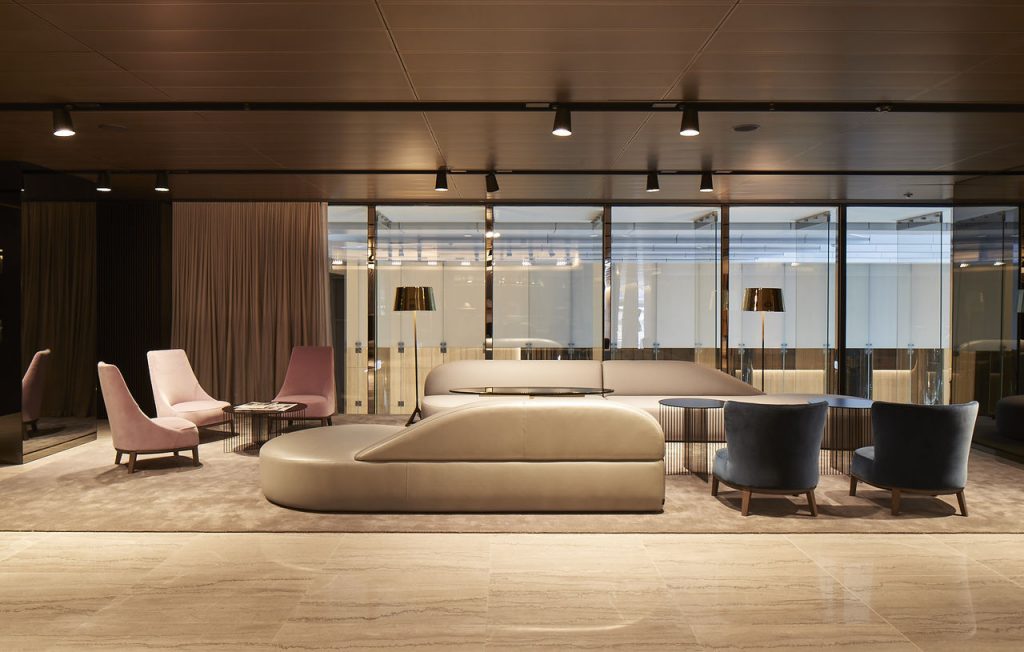 Collins Square is a visionary complex built specifically for a high performing workforce and prestigious corporate image. It features five towers connected by an innovative retail space on the ground level and it has achieved a 5 Green Star rating and NABERS Energy 5 Star Rating for its commitment to sustainability and eco-friendly design initiatives. It is definitely a worthy addition to The Executive Centre's portfolio of landmark locations.
The Executive Centre is located in Tower 5 at Collins Square which features a stunning glass wall facade for a light filled and spacious entry. The last of the five towers to be completed, it stands 33 levels tall and enjoys access to 5,000 onsite car parking spaces, premium concierge services, a business & events centre and a wide range of restaurants, retail and amenities at the ground level.
Collins Square is the headquarters or Australian base for a growing numbers of multinationals and corporations and it's is one of the most in-demand business locations in Melbourne. Its shared office spaces from providers like TEC represent a far more flexible and cost-effective route to the incredible facilities and prestigious reputation at Collins Square.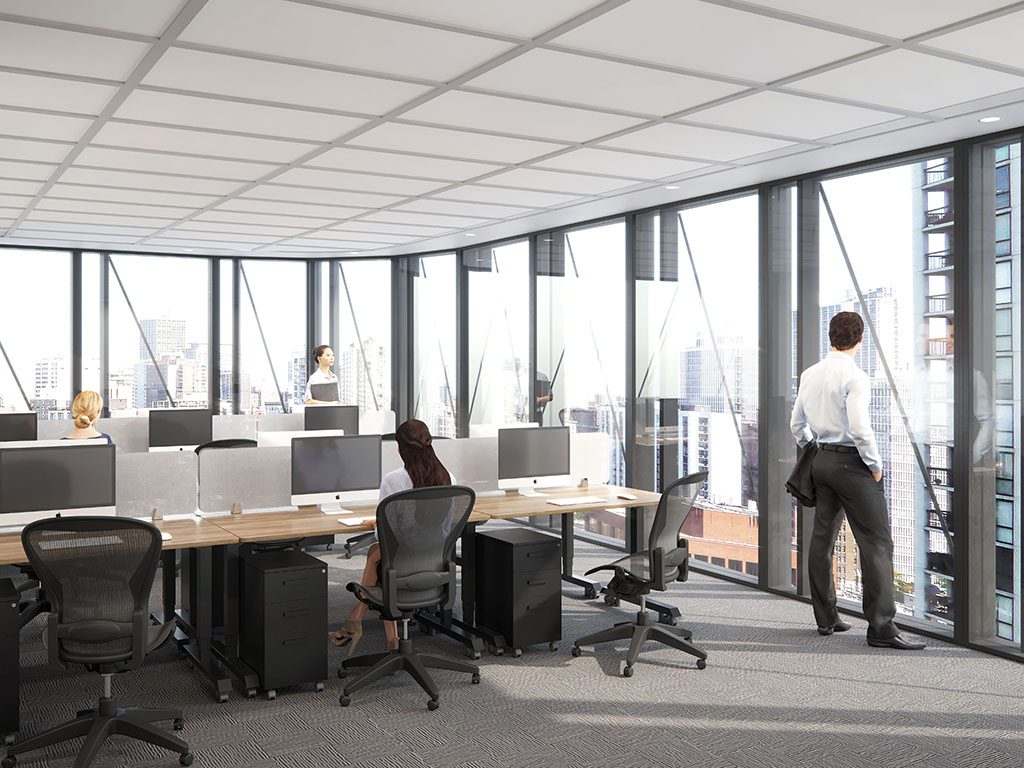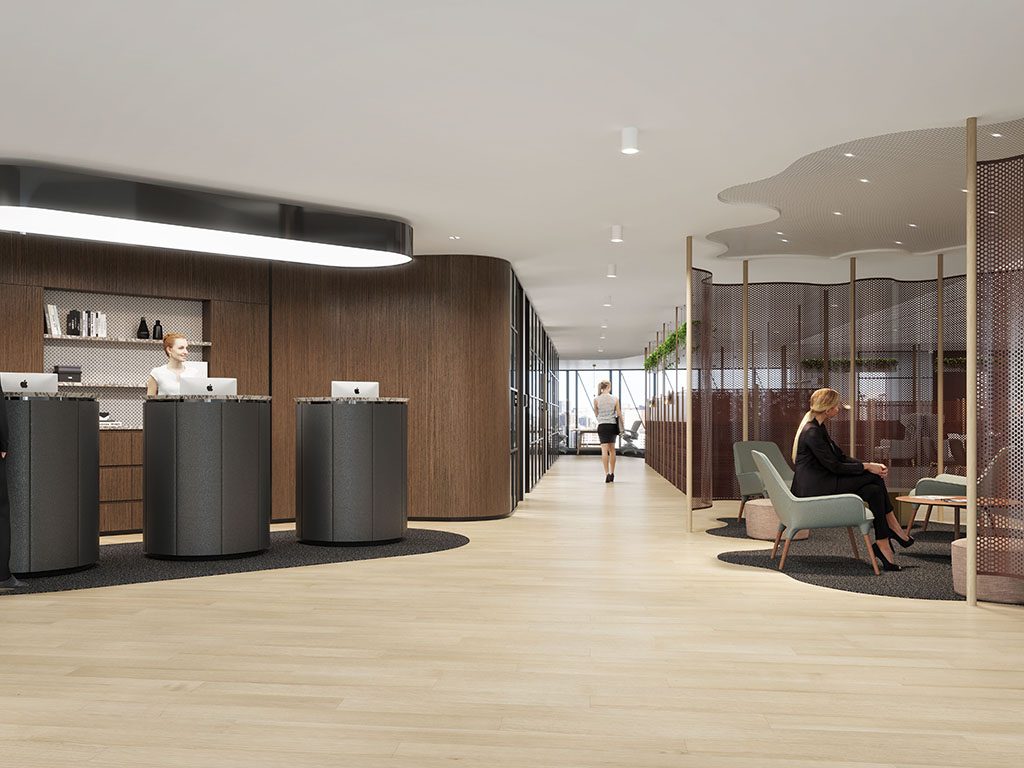 View all office availability at The Executive Centre at Collins Square or find out more about TEC here.
If you're looking for office space in Melbourne or around Australia, start the search for your dream workspace on Office Hub or get in touch for independent advice and an exclusive best price guarantee on every workspace.