The 2019 Austalian Coworking Market Report
As Australia records more flexible workspaces than ever before, new report analyses the exciting evolution of the coworking landscape.
Report highlights:
41 per cent increase in supply pushing average desk rates down across all markets
Continual growth in the coworking market as the flexible office solution becomes the new normal and conventional leasing becomes a questionable commercial decision
The rise of niche and industry-specific workspaces as providers try to remain competitive
39 per cent of deals were peer-to-peer shared
80 per cent of Office Hub enquiries requested private office space
73 per cent of new flexible workspaces located outside of CBD
40 per cent of businesses enquiring on coworking are established companies experiencing static business growth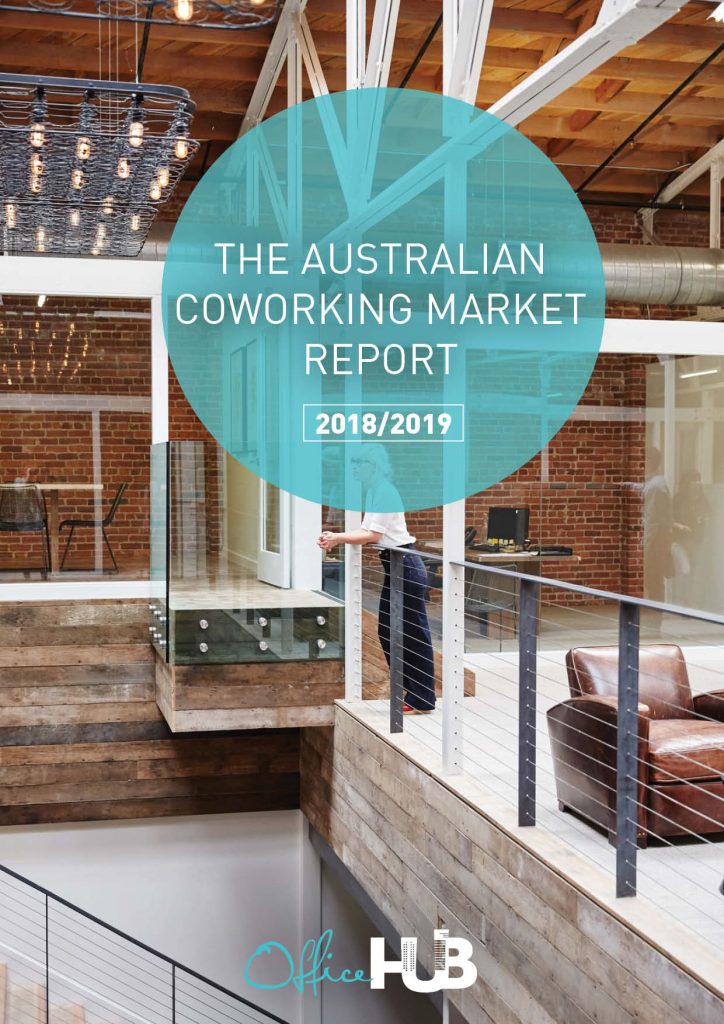 The Australian Coworking Market Report 2018-2019
The Australian coworking sector continues to grow rapidly as the number of centres are at an all-time high.

Read Report

The 2019 Australian Coworking Market Report analyses the supply and demand in the coworking industry across all major cities, compares it to last year's figures and findings, as well as predicts the future of coworking down under.
Last year the coworking market entered a new phase as supply met demand for the very first time. We reported a 26 per cent increase in listed workspaces while this year we saw an even greater increase of 41 per cent in supply. Flexible working has become the new normal, the coworking population enjoys greater choice, softening rates and vastly improved quality across the board.
The 2019 Australian Coworking Market Report taps into exclusive stats and aims to interpret a new wave of supply and massive growth in the sector, how this has affected demand and led to a price drop across all verticals. The report also provides in-depth insight for industry professionals, examining Australia's coworkers, what they expect from a workspace, life cycle of the business and what motivated them to make the move. While it seems like there is no end to this constant growth of the sector, the report will also dip into on future of this relatively new market and what it means to operators and tenants alike.
Based on real data from more than 1,300 providers and 5,000+ tenants in Australia, the report gives exclusive insight into the market – read it now!