Office Hub Named Finalist for Game Changer of the Year at the AREAs
We are proud to announce that Office Hub's PropTech tool Abacus, has been named a finalist for Game Changer of the Year at the Annual REA Excellence Awards.

Exclusive to the Australian market, AREA (Annual REA Excellence Awards) is the industry event of the year and aims to recognise and celebrate accomplishments in real estate and media. The Game Changer of the Year is someone who questions status quo through tech advancements, providing a unique customer experience or service or providing new innovative solutions that will benefit the industry and local community. For Game Changer of the Year, Office Hub submitted its most visionary development yet: Abacus – a Proptech tool for tenants and workspace owners/providers.
This marks the fourth year in a row Office Hub will add its name to the distinguished list of finalists. Since the beginning of the AREAs four years ago, Office Hub has been a finalist every year while taking home two awards in total. This is the third time Office Hub has been nominated for Game Change of the Year in the Innovation category. 
"Abacus is disrupting the real estate industry with enriched data, AI and enhanced tools for tenants and owners to negotiate and communicate in. We are honoured to continually get invited back for the AREA's and to be recognised for the innovation Abacus is bringing to the industry. We always strive to do things differently, set the bar for customer service, innovation and groundbreaking technology – and I truly believe Abacus is a testament to that," CEO and founder of Office Hub, Grant says.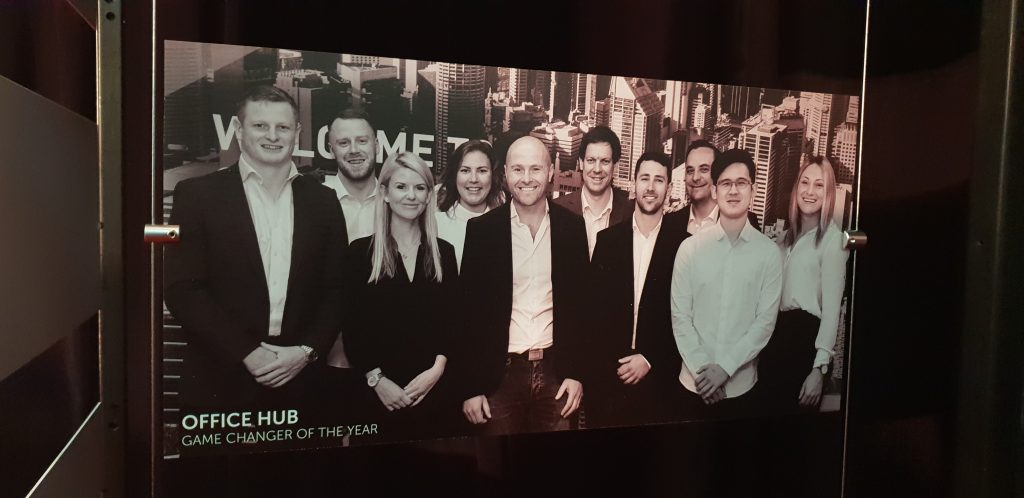 Office Hub's PropTech tool Abacus truly is a game changer, as it aims to make the process of renting flexible workspace more tailored, transparent and faster. Abacus provides a one-click solution for the tenant to receive personalised rental proposals faster than ever, compare offers and provide feedback as well as negotiate terms. Offering complete transparency and more control in securing the deal from both ends, Abacus is changing the way tenants interact with workspaces. 
"Around this time last year Abacus was a brand new innovation. Following a year of testing and receiving overwhelmingly positive feedback from tenants and workspaces, Abacus has truly proved its effectiveness and disrupted the industry as a whole. Hopefully the judges will love it as much as our customer does and maybe we will be the lucky winners this year," Grant says.
All finalists will attend a complimentary gala dinner in Melbourne on the 14th of November where the winners of each category will be announced. Make sure you follow or come along and keep your fingers crossed as we attend our fourth AREAs.