Calling All Pooches: These Are The Pet Friendliest Flex Spaces in Sydney
Our pets are keeping us distracted in yet another lockdown, having been at our side unwaveringly during another uncertain period.
It seems hardly fair that when the time comes to return to the workplace, we leave our office mascots and support animals at home.
If you've become dependent on your pet's companionship and miss their presence when you're at work, why not bring them along?
Sounds too good to be true? Think again. The below Sydney flex spaces welcome four-legged office workers.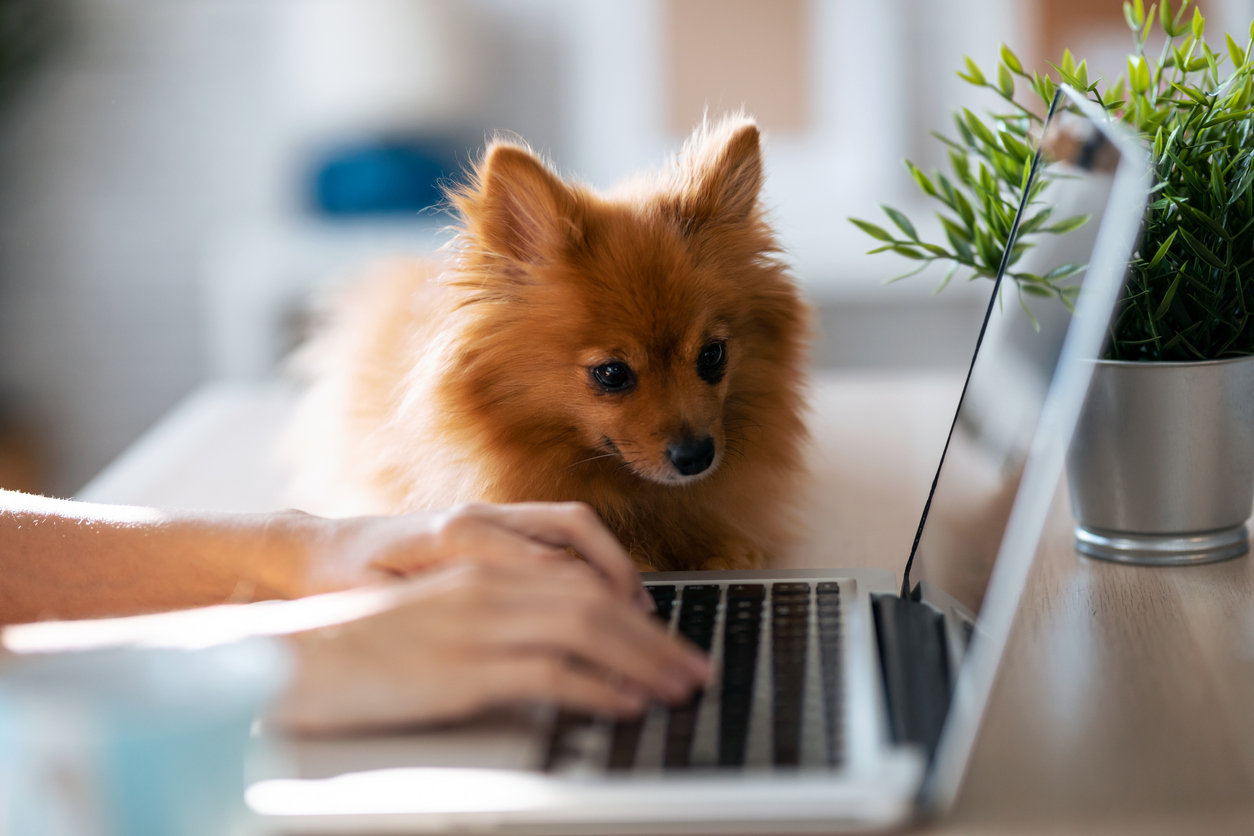 Dog lovers working in Sydney will lap up this colourful and creative flex space, and so will their pets!
You and your mutt will easily find a space that fits your work style and his sleep demands within the various available office setups! 
Your socialised pup will like that the office centre is spacious, comprising lots of nooks, crannies and sunny spots to enjoy a hard-earned kip. 
Occupied by professionals from all walks of life, there are endless opportunities for networking, collaboration and ideas sharing among industry professionals. For your canine, being around others means their days are filled with head scratches, belly rubs and spoils. 
New startups and entrepreneurs will love that mental health and wellness is prioritised in dedicated brainstorming rooms, wellness spaces and breakout areas.
Bring along your pup to these rooms for some
quiet time and recentering
if you're both feeling stressed and overstimulated by the office hubbub.
This family-run business centre knows that having a furry loved one around is motivating and productivity-enhancing. 
It has everything your dog (and, of course, you) could need to enjoy his busy days at the office! We love that a creative environment has been designed with a touch of luxury added so that you and your pet feel pampered. 
While you get to work in this stunning coworking space, your pup can enjoy a siesta or turn up his charms to get snuggles from your coworkers.  
There are
multiple meeting rooms and common areas
for you to hang out in or meet up with old and new clients - we certainly think having a pup in attendance is sure to break the ice!
After endlessly working from home, this is a suitable workplace to base your business.
Featuring large windows, plenty of light, office greenery and ample space, it's ideal for large teams and their canine companions. 
The workspace is also fully managed and furnished for the exclusive use of your company. With this in mind, you'll have complete privacy, and your pup won't have to encounter too many new faces every day!
We love this flexible workspace's unique design. It comprises lots of funky elements that can be the source of your creative inspiration, with lots of exciting things for your dog to sniff. 
The carpeted astroturf in some rooms offers cosy spots for a mid-morning nap (but be sure to avoid accidents), while the cold tile floors offer relief to hot pooches. 
This sublet supports flexible working. If you work odd hours to avoid the foot traffic and stimulants that may overwhelm your pup, the building offers around the clock access. 
The fact that your office has an on-street presence is another bonus, giving your business the visibility it needs after a tough couple of months. 
It's also a convenient location for walking your dog on lunch breaks, offering plenty of invigorating spots to explore.
Nestled in Chinatown Sydney

, this cool coworking spot is the perfect choice for trailblazers looking to break into the Asian market and their

loyal, four-legged sidekicks

. 
The flexible office provides everything to the modern entrepreneur, freelancer and startup, including a relaxed working environment, tight-knit working community, internet-enabled workspaces and chill areas. 
This flex space will heighten your love and passion for what you do without making you feel guilty about leaving your furry pal at home - it's a pet-friendly office haven and safe space to bring socialised animals.
This flex space is set up in a convenient location, surrounded by a fusion of shops, cuisine and culture waiting to be discovered. 
Spend your breaks away from your screen, admiring the sights and sounds of this vibrant neighbourhood with Fido at your side.
This is the

future of working for fur parents

. These modern and intelligently designed workspaces are some of Sydney's most exciting collaborative working environments right now, and the

best news of all is their pet-friendly policy.





Your puppy might be your work muse

, but this professional workspace, replete with its fully-equipped workstations, state-of-the-art meeting rooms and fast internet, will keep you on track and fully motivated to achieve company targets.  





Spend your most productive hours at this business address in a harmonious hub surrounded by professionals from similar industries. Beyond the stunning office aesthetics and excellent company, this business centre accommodates

socialised and well-behaved pups

. 





Lots of breakout spaces provide stressed out workers relaxation havens. Enjoy a cup of tea and cuddle from an

affectionate hairy friend

.
A massive perk of choosing a Christie Spaces office is that

pets are welcome. 
Strike the perfect work-life balance by bringing your mutt to work occasionally. They'll love the attention from animal-obsessed coworkers, plus you'll have plenty of volunteer babysitters if you need to step into important meetings. 
Free to use are outfitted meeting rooms suitable for any business function and breakout areas designed for interaction, collaboration. For your pup, there are great spots to meet and get spoiled by other dog lovers. 
An immaculate kitchen supplies complimentary tea and coffee, but for a real treat or offsite meeting, enjoy freshly roasted coffee and pupachinos at the onsite cafe. 
Other convenient perks include 24/7 access, fast internet, interactive working hubs filled with intelligent and ambitious people, and dedicated admin and IT support.
Christie Spaces stand for industrious workers and "good" dogs. Trade your current workstation for a smarter, more professional, appealing and dog-friendly hub. 
These beautifully designed workspaces are a cut above the average workspace.
Your prospective business home is warm and inviting to anxious dogs in unfamiliar spaces with its distinctive high ceilings, large windows and light-flooded rooms. Employers needing a rejuvenating workspace to spark their innovative thinking and creativity will also find comfort in these beautiful offices.