How WeWork Enterprise Is Transforming The Way Large Businesses Rent Office Space
Wondering if coworking could suit your large business? A WeWork enterprise solution might be the perfect answer – customisable spaces for larger clients that offer the perfect blend of privacy and community.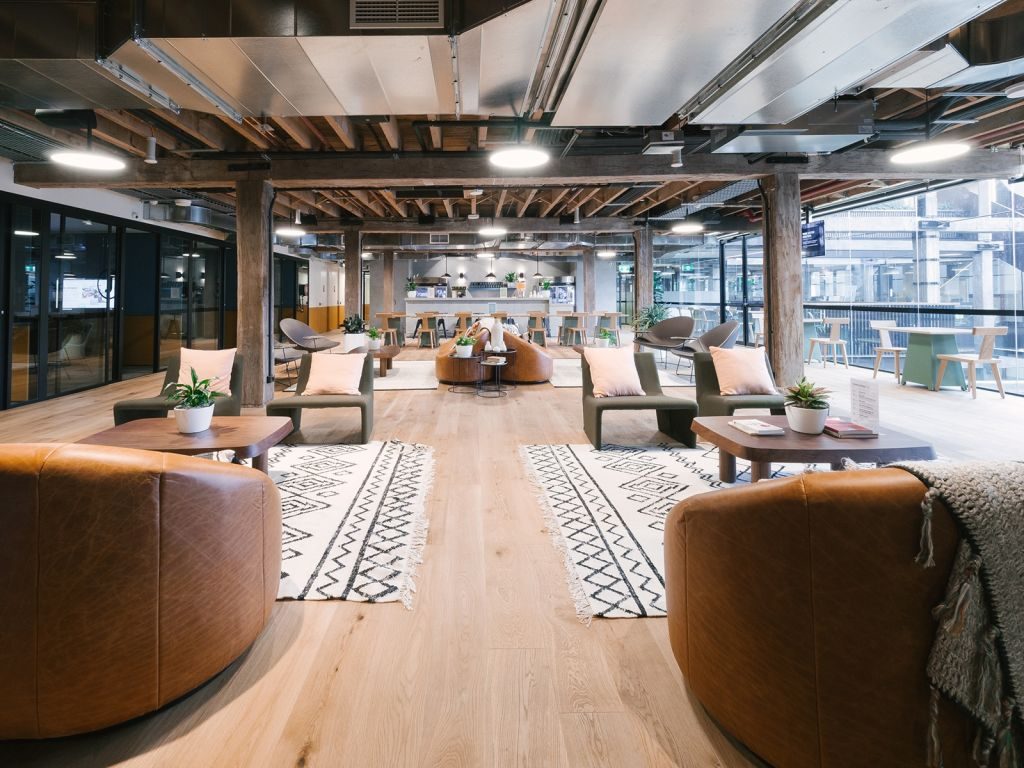 Some of the world's biggest companies are moving to coworking space as operators like WeWork change the game by providing tailored office spaces for large businesses.
And we're noticing some massive changes in the industry with way more large teams choosing shared office space. Today, 20 percent of our clients are corporate and enterprise. Four years ago, that figure was way down at 2 percent. We helped firms such as Woolworths, Accenture and LG Electronics move to coworking space in Australia this year. We also had 105 percent more enquiries from large businesses as the average size rental went up by one whole desk.
And it's not just us.
WeWork recently reported that 22 percent of the Fortune 500 rent office space with them. Companies with more than 1,000 workers make up 20 percent of their membership and 30 percent of their monthly revenue. Current members at WeWork office spaces around the world include Facebook, Airbnb, Microsoft, Adidas, Amazon, Starbucks, LinkedIn – the list goes on. WeWork sees a huge opportunity in how people want to work — not just in being in a shared environment, but also being part of a much larger community.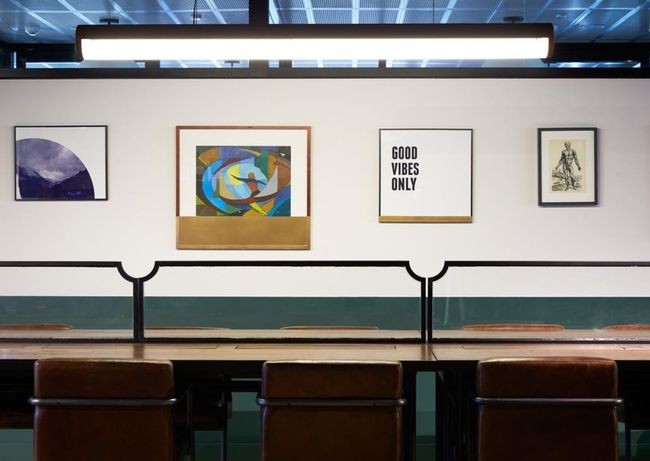 So what do these big businesses know that you don't?
WeWork has redefined what it means to rent office space. By homing in on the heart of every business – people – it offers new age workspaces where you can live, work and play all in the same place. When you join the WeWork community, your footprint as a business expands beyond the city that you work in. With locations worldwide, members have access to workspaces and tens of thousands of creators around the world.
Let's have a closer look at what it means to work in a WeWork enterprise office space for large businesses.
1. Recruit and retain talent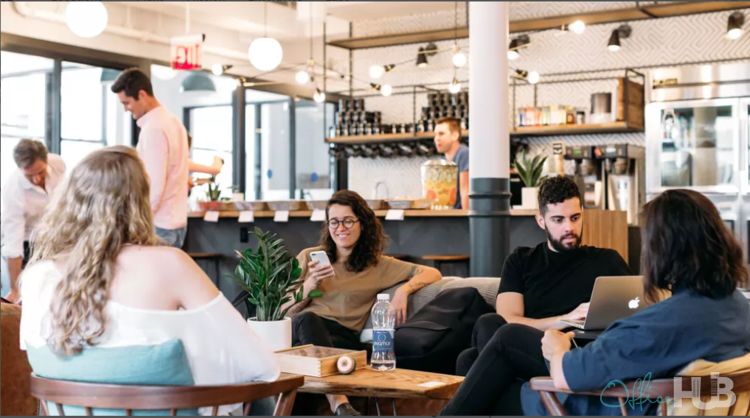 WeWork is an incredible place to find new talent. About half of WeWork members are millennials aged between 24-34 and nearly all have at least a bachelor's degree. A shared workspace makes it easy to identify and get to know potential recruits and you can post job ads straight to the over 250,000-strong WeWork community around the world. You're directly reaching skilled like-minded people who could fit straight into your way of working.
On top of that, the engaging and dynamic environment at WeWork makes your business way more attractive to new recruits. For graduates, a shared office space like WeWork replicates the buzzing atmosphere of a university campus – it's where innovators and creators collaborate. If you want to take the hassle and chore out of recruitment and instead get excited about the potential of finding amazing new people, a large office space at WeWork could be a great way to go.
2. Drive individual motivation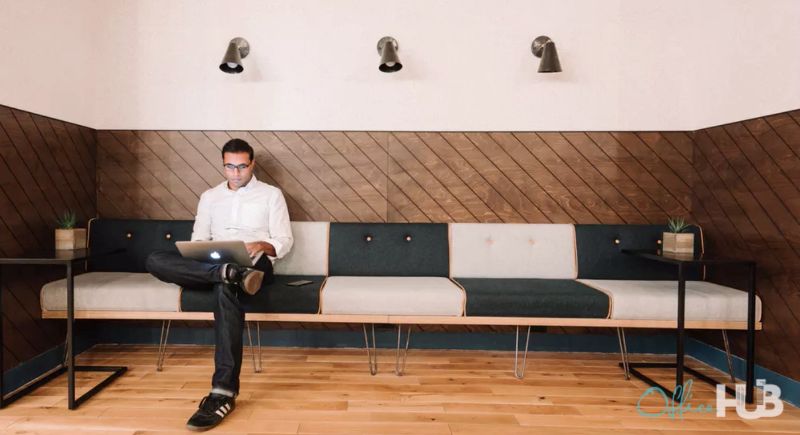 Being connected to real people, in real life, is a happier life. By connecting people through design, technology and events, WeWork is on a mission to to create a world where people work to make a life, not just a living. They're showing up, chasing their dreams and building their empire. Real life collaboration breeds a self-improvement mindset because you're around driven and inspired people all day long. This is so different to the boring sterile environment at a conventional office and it's one of the things we love most about shared office space. Nowhere are the good vibes and motivated mindset more evident than at WeWork.
3. Monitor your industry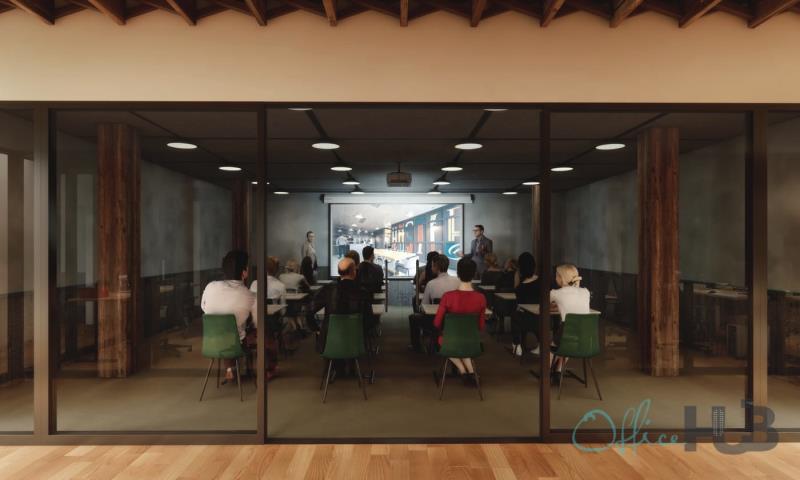 In a large business, it's hard to keep the blinkers off and stay in tune with what's happening in your industry. You need to know what your competitors are doing and how you can stay one step ahead. You must be aware of any potential disruptions hitting your sector. When you move to a shared office space, keeping track of all this gets a little easier. Proximity to other members, from entrepreneurs, freelancers and small businesses to large corporations, helps you keep an ear on the ground.
4. Harness collaboration opportunities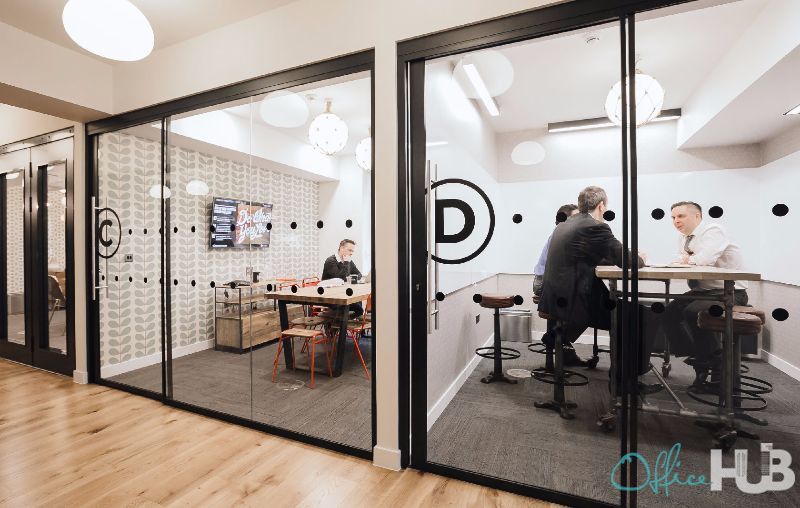 Hundreds of businesses working in the same place. Thousands of innovators walking past your door. Hundreds of thousands of global creators just a click away. WeWork members are companies of all sizes, in all industries. This community opens up new opportunities at every turn. Maybe the tech startup next door could work on your website or the freelancer down the hall could help out. You could establish an ongoing partnership, arrange to recommend another's services or even identify potential acquisition targets.
5. Cost savings, flexibility and speed of delivery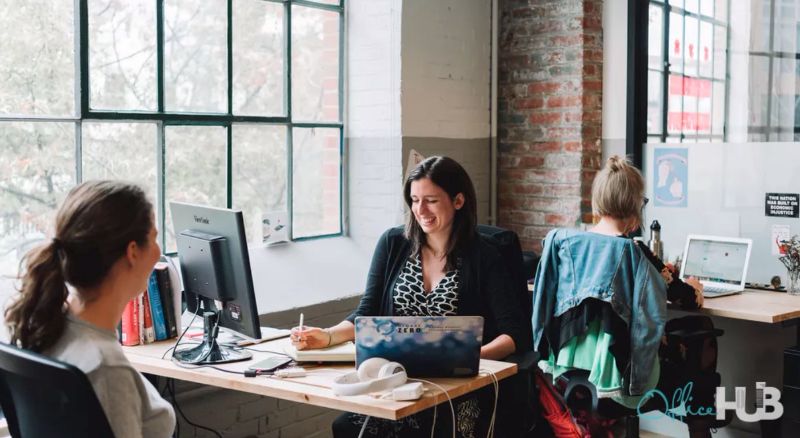 Okay, okay, we know you've heard these ones before. But these things are just as beneficial for large businesses as they are small businesses. At WeWork, enterprise​ ​members​ have the ability to take advantage of flexible membership terms, efficiencies in the design/build process and ongoing cost savings. Plus a hospitality layer enhances the employee experience every day.
WeWork Enterprise Office Solutions for Large Businesses
Today, large-scale corporations are leveraging an array of WeWork enterprise solutions. Whether you're looking for move-in ready offices or fully tailored spaces that embody your brand, WeWork provides a full-stack offering, from sourcing your real estate, to designing and building your workspace, and ultimately operating your office.
1. WeWork Standard: A ready-to-use private office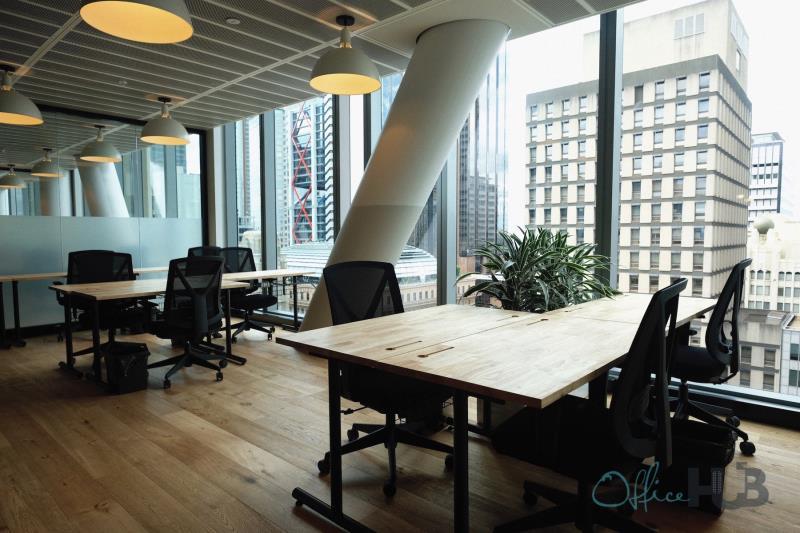 A quick, move-in ready workspace that's good to go from day one. Your teams will enjoy all of WeWork's signature designs and amenities — ideal for swing spaces or satellite offices.
2. WeWork Enterprise: A custom-made private office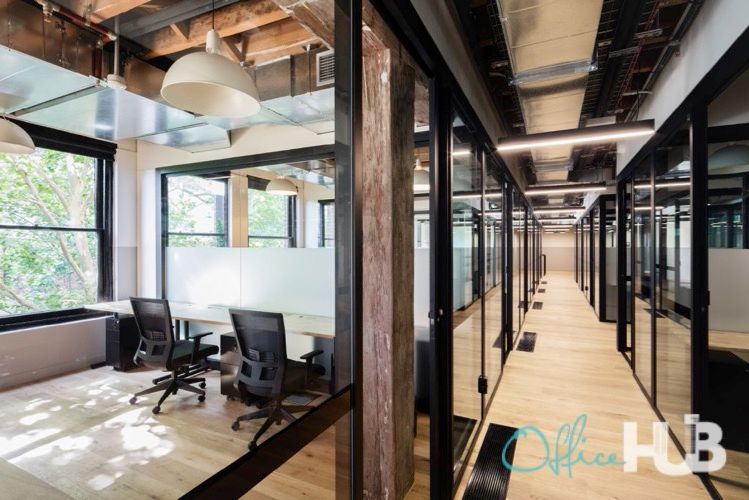 A hands-on approach to creating a space that meets your specific business needs. From a dynamic "thinklab" for client brainstorms to a floor of production studios, WeWork's in-house teams of architects and designers will work with you for a one-of-a-kind layout.
Current WeWork Office Availability
WeWork Pyrmont, Sydney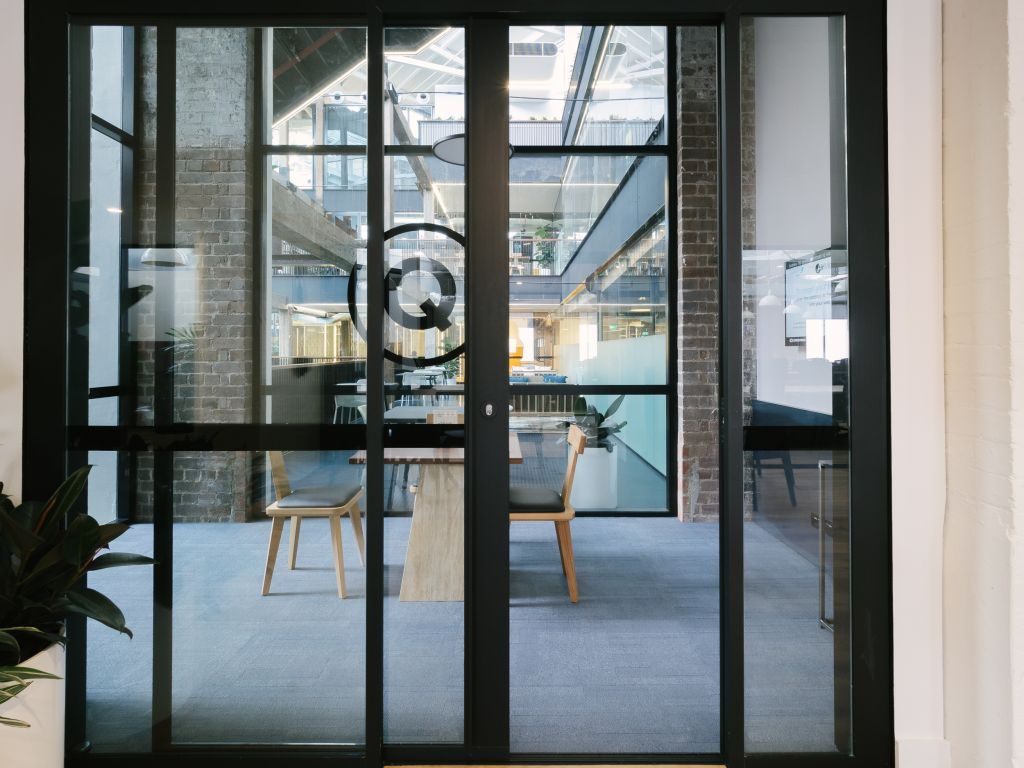 WeWork Pyrmont currently has a range of large office spaces available for rent ranging from 30-45 people. Once a former woolstore, the building retains its original exterior form as well as timber beams and columns throughout the interior. The interior design follows the sentiment of celebrating the warehouse building by exposing the original features and choosing finishes that complement the industrial heritage of the building.
WeWork 383 George Street, Sydney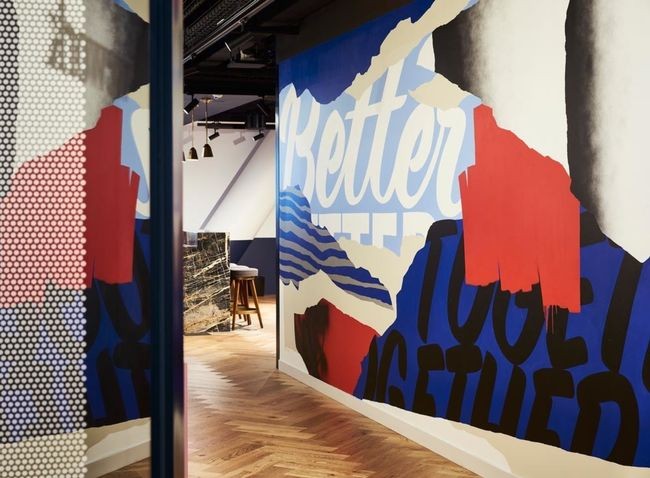 Opening soon, your team could get the best seats in the house in the heart of the Sydney CBD. Spanning six floors in a 10-storey building, this dog-friendly location is a true blend of old and new with two heritage listed buildings overlooking George Street. From the point of arrival through the community floor to your office, WeWork thinks about the user experience at any given time of day.
WeWork Bourke Street, Melbourne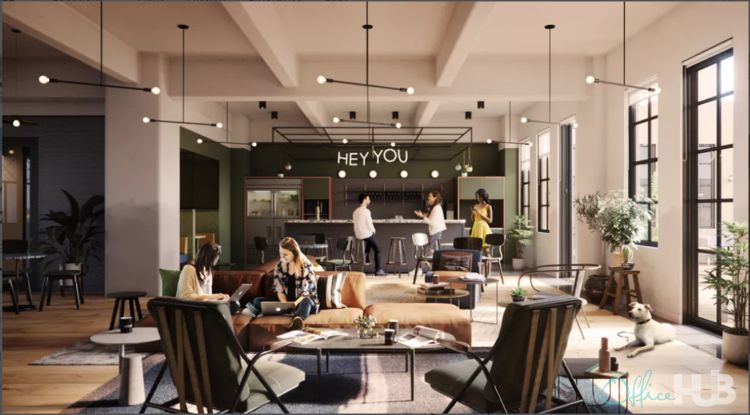 Situated in the historical London Stores building – a handsome heritage building ideally located on the prominent corner of Elizabeth Street and Bourke Street. The dynamic mix of office spaces at Bourke Street attracts businesses from varied industries to create a thriving community. Office spaces to seat up to 150 people are available now.
WeWork 401 Collins Street, Melbourne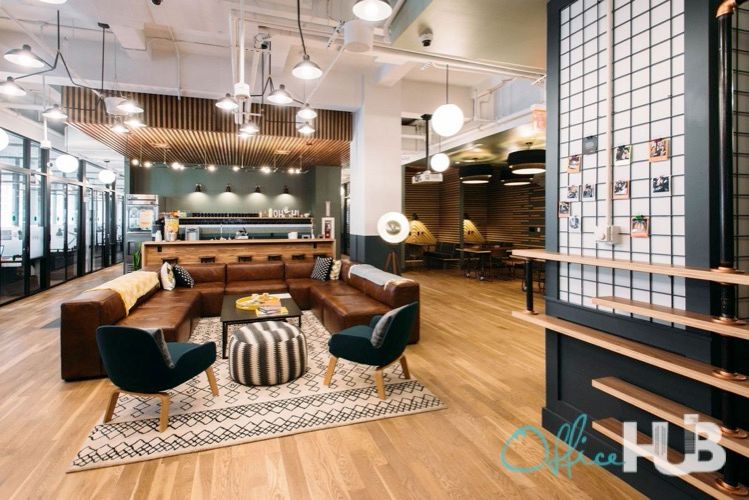 Newly opened, WeWork at 401 Collins Street is surrounded by an eclectic mix of Victorian-era street frontages and set-back modern skyscrapers, bustling laneways, tree-lined streets, iconic trams and beautiful high Victorian mannerist arcades. The design of the interiors honours the historical features of the building, creating a contemporary, flexible workspace that complements the original language of the architecture.
Browse all WeWork locations and availability here, or start your search for an office space for your large or small business.