Is It Safe To Choose Flex Space in 2021?
It's hard to think back to a time where remote working and home offices were a novelty afforded to the few. Yet here we are in 2021, strategising on Zoom calls and learning to mute while the chaos of family life unfolds around us.
Despite these new world orders that we have no choice but to accept, there will be days where you'd do anything to break routine.
For working parents and professionals who don't live alone, the desire to escape your beloved kids and broadband-hogging roommates, for quiet spots where you can be your most productive self can't always be ignored.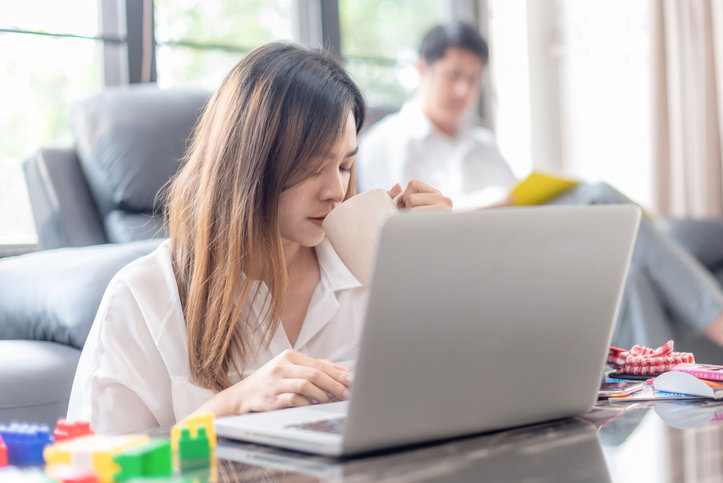 Coworking during Covid-19
Employees wanting to return to an in-person office will find them wholly transformed with features in place that ensure social distancing and workers' safety. The days of huddling close to colleagues during team meetings without masks are gone, at least for now.
Despite offices adopting anti-COVID measures which we'll unpack in more detail later, people remain hesitant about returning to big corporate offices, choosing to wait it out to see what happens instead.
But what if you could rent a private room for the day, space just to yourself or one or two of your colleagues to hash out some work? To get projects done faster so that you don't have to spend your evenings catching up on work hours you lost during the day?
Take a look at the below benefits to working in a flex space.
Pay-as-you-go office solutions
During these unprecedented times, office locations across the globe offer highly flexible workspace solutions that won't lock you into an uncompromising, year-long lease, nor leave you confined in an open office in uncomfortably close proximity to your sniffly neighbour.
Choose from a serviced office where you don't have to interact with others or a communal setting where strict measures are in place - the choice is yours. Opt for your ideal workspace only for the time you need it.
"
Opt for your ideal workspace only for the time you need it.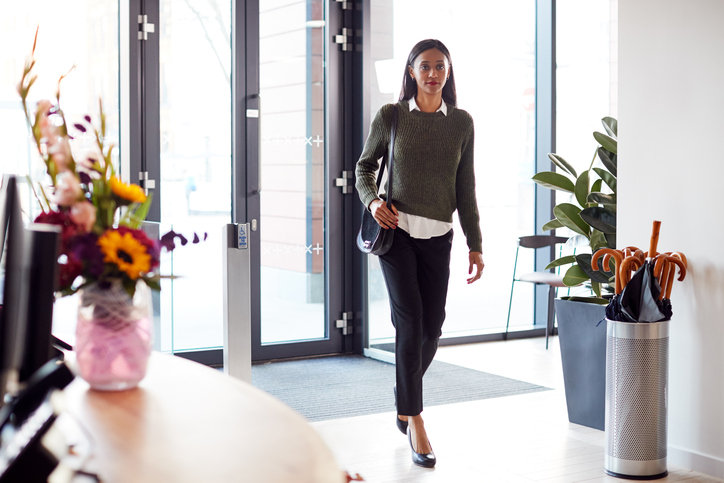 Employee versatility
Employees can now choose where they work, which is hugely beneficial for some professionals.
Although five-day workweeks in the office aren't in our foreseeable futures, a hybrid approach to working that sees desk jockeys working from home and occasionally in the office is viewed favourably for those who need a break from loved ones or feel disconnected and alone.
Something else to consider with flex space is that workers can work close to where they live. For now, the days of long commutes are behind us, and good riddance.
Reducing travel time to work on public transport equates to less exposure to germs and more time spent with close family after work.
How will coworking providers keep me safe from Covid?
Before renting out a private office or meeting room, you should inquire about the cleaning standards and safety regulations for which the flexible workspace adheres.
We've devised a checklist to help you find the ideal workplace that prioritises your health.
Mask wearing
Depending on the country, slapping on a mask is part of the daily morning routine, as normal as putting on shoes and socks before stepping outside. Studies have shown that wearing your mask over your mouth and nose effectively slows the spread of infection.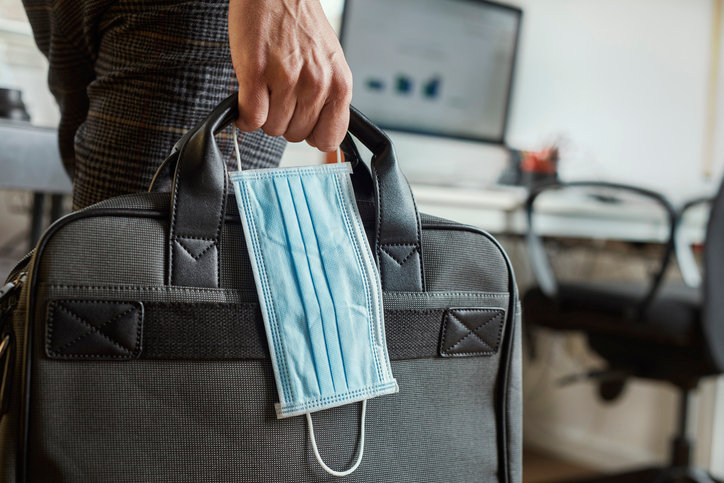 Proper desk spacing
If you choose a shared office, take note of how the desks are arranged in the room. Are some of the seats blocked out, so that a safe distance (seven feet) is maintained between workstations?
Some companies may go a step further by installing shields or dividers to limit the airflow circulating between you and the person sitting next to you.
Offices filled to the rafters, maximising the space available, not attempting to shield you from possible risks, and showing little adherence to social distancing are probably not after your best interests.
Regular deep cleans, wipe downs and disinfecting
Cleanliness and hygiene have never been a more important feature in the workforce than now.
This includes daily if not twice-daily deep office cleans, and disinfecting all common surfaces - bathrooms, kitchen counters, individuals workstations, lounges in communal areas, you name it.
Given the increased risks of hot desking solutions, having disinfectant wipes at individual desks show proactivity in reducing germs. Additionally, you'll have peace of mind knowing that your workspace is 100% clean, even if the space has already been wiped down.
Touch dispensers
Hand sanitisers can be found in the handbags and pockets of men and women everywhere. It's one way to feel a bit safer and less exposed out in the world.
For those days where you forget to pack this essential, a touch dispenser at the workplace helps keep hands sanitised and anxiety at bay.
"
... a touch dispenser at the workplace helps keep hands sanitised and anxiety at bay.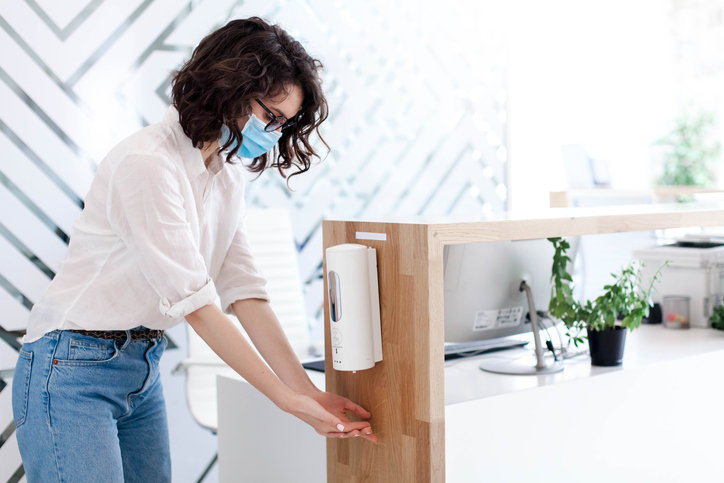 HVAC filters to circulate clean air
HVAC filters purify the air of pollutants, which include airborne viruses. That being said, these filters aren't enough to protect people inside confined spaces against the Coronavirus as these machines need to be used in conjunction with other safety regulations.
Ask your potential work digs about their current air filtration system.
Readiness training and programmes for staffers
It's impossible to promise a COVID-free space and prevent outbreaks, despite there being heightened levels of cleanliness and social distancing in the workplace.
For this reason, workspaces must have emergency plans in place to contain the situation. Ask how comprehensive these plans are.
Outdoor spaces
This might not be a solution for everyone and not for all seasons. However, some coworking spaces have been constructed outdoors. Since outside areas are safer, this could be one solution for you. Plus, a dose of fresh air never hurt anybody.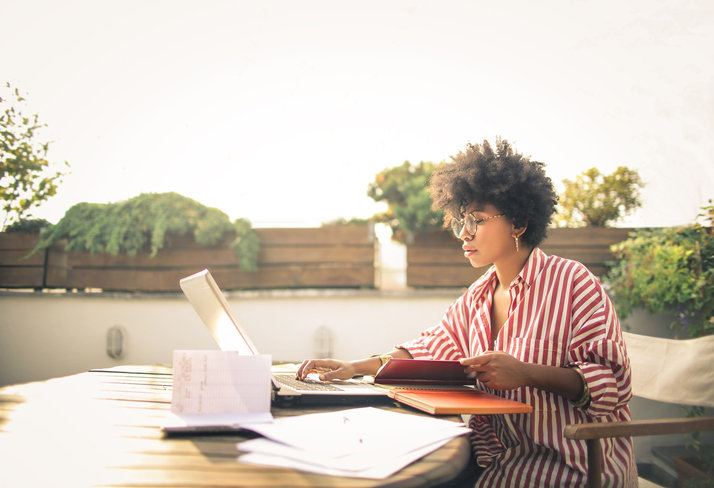 When should you not consider a flex space?
If you have COVID-19 or been exposed to someone who's tested positive, you shouldn't consider going to a public workspace, even if you feel well enough to work. Since Coronavirus is exceptionally contagious, you could put another person at risk accidentally.
The final verdict
Yes! Choosing flex space in 2021 safely is possible if you are smart about it and choose wisely, realising that office life will be different.
There are various options to choose from that allow you to rent space according to your needs. These requirements could be having your own space once a week, month, or once in a while when you're at boiling point and need change or motivation to carry on working and being productive.