Top Coworking Spaces in North Sydney's Thriving Business District
Seeking flexible workspace in North Sydney's business district? Don't worry, we've got you covered with our list of the top coworking spaces in North Sydney..
Once deemed a tech and media hub, it looks as though North Sydney will rise again with multiple high-profile companies securing new lease in North Sydney business district. This conjoints with the new addition of multiple coworking centres throughout 2019. Big players like WeWork and Compass have shown strong confidence in North Sydney's coworking market adding two new centres and hundreds of square metres. Whether you're moving out of the home office or just thrilled about all the benefits associated with coworking, North Sydney presents as an affordable, yet prestigious address for startups and enterprises alike. Moreover, there's been a significant increase in conventional offices in North Sydney being shared between businesses as a chance to make use of spare office space and create collaborative vibe – so if a managed office space is not for you, we have plenty of shared office space available as well. (more on that later)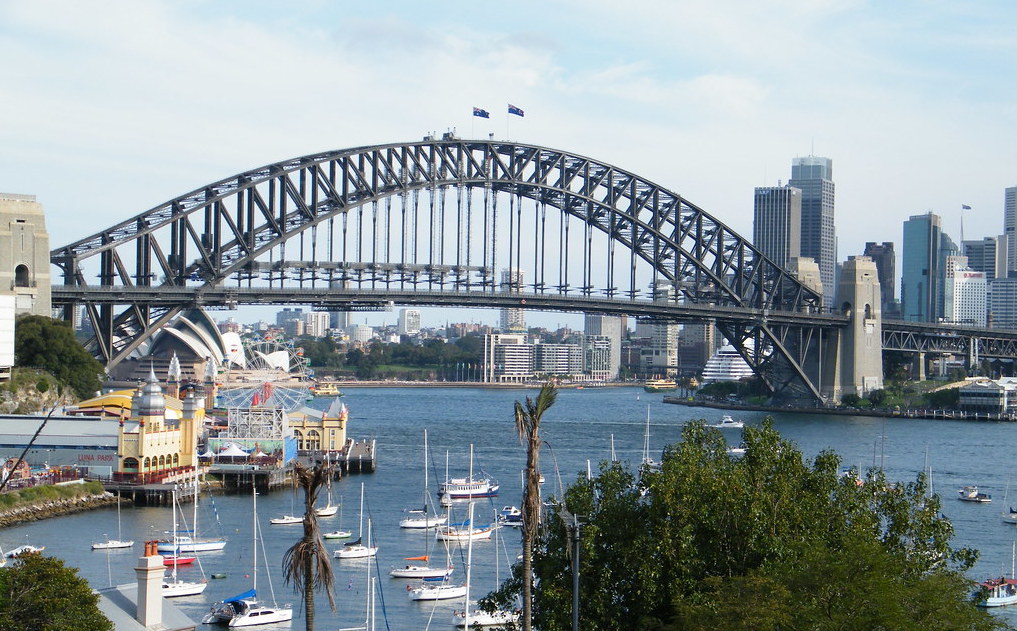 Let's dive into what you came here for; here goes the top coworking spaces in North Sydney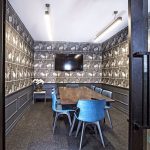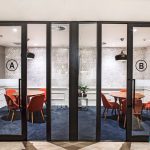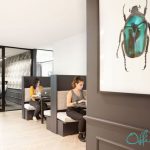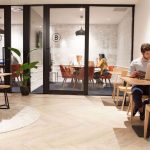 Dedicated Desks from: $207 per week
Private offices from: $127 per week
First on the list we have the 100% Australian owned Christie Spaces, who realised the potential at this buzzing commercial precinct and is capitalising by establishing two centres positioned in the North Sydney Business District. Both centres on Berry Street and Walker Street boast a stylish fit out and modern furnishing ideal for the urban professional seeking collaborative serviced office space. Their architect-designed workspaces and meeting facilities will be sure to impress clients and staff alike, while the onsite management and support services team and full-time reception staff will provide you with seamless assistance and support your business to success.

See Availability at Christie Spaces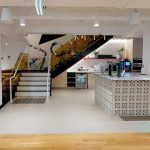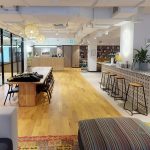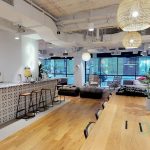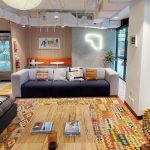 DEdicated desks from: $81 per week
private offices from: $309 per week
This brand new WeWork is the newest addition to North Sydney's coworking landscape. Located in the heart of North Sydney, only a few steps from North Sydney train station and surrounded by eateries and coffee shops. This exciting hub features an impressive five floors of beautiful workspace designed in the distinctive creative style only WeWork is known for.  On the premises you'll find ample bike storage and shower, encouraging members to exercise to and from work. We love the unique conference rooms, soundproof phone booths, beer on tap and close proximity to all city-amenities! Already attracting top professionals, this serviced office space in North Sydney will be highly popular amongst all of Sydney's coworker.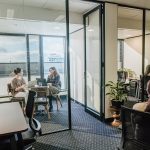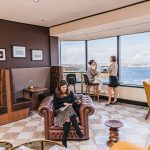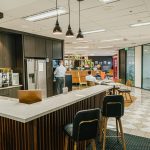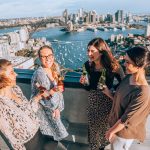 dedicated desks from: $104 per week
private offices from: $397 per week (2 people)
Just a bit further down Miller Street, you'll find arguably one of the most iconic high-rise in North Sydney's skyline. Servcorp has established a sleek professional centre at one of the top levels of this iconic development, providing stunning views over the harbour and North Sydney horizon. The building has been awarded a 5-star Green Star Rating, a 5-star NABERS Energy Rating representing best building performance, and 3.5-star NABERS Water Rating representing market best practice. It is conveniently positioned above the Greenwood Plaza shopping centre offering retail outlets, grocery shops and plentiful eateries. Besides the stunning workspace, sleek meeting facilities and amazing support team, there's a courtyard piazza where you can enjoy a breath of fresh air and rejuvenate with a cup of coffee. Nothing has been left up to chance at this incredibly designed office space located in the heart of North Sydney's business district.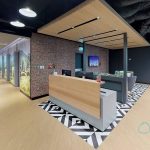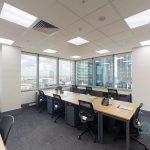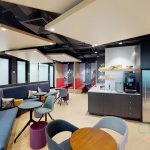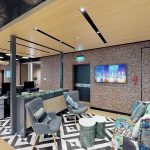 private offices from: $159 per week
Another recent coworking centre added to North Sydney's business district, Compass has raised the bar with this exclusive business centre developed to the highest international standard. Upon entering this A Grade high-rise you will be dazzled by the stunning light-filled foyer, while the luxurious details will be sure to catch your eye. Continuing up this 23-storey building, Compass' brand new serviced office space promotes a wonderful ambience fueled by sleek lounge area, modern fit-out and floor-to-ceiling windows bringing in heaps of natural light. Just a few steps from Greenwood Plaza and North Sydney Train station easily connecting you to Sydney CBD and nearby suburbs. Sitting on highly sought-after commercial address, this business centre has everything you need to elevate your business.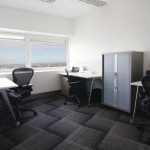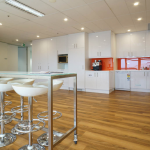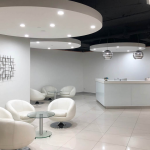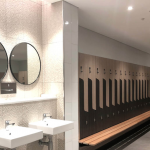 private offices from: $159 per week
Another serviced office space on vibrant Miller Street, North Point Tower is characterised by sweeping views of the city, sure to impress all your clients. Contemporary and luxurious design, stunning harbour views and advanced IT infrastructure aims to create an elevated work experience. Located in the heart of North Sydney business district, connect with like minded professionals and rub shoulders with some of Australia's top companies – this is a great spot for startups and enterprises alike. 

See Availability at the Executive Centre

6. Regus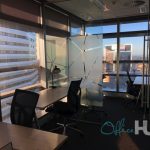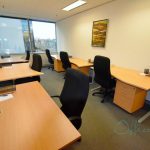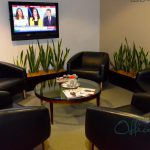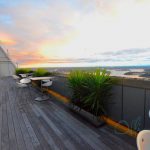 Dedicated desk from: $71 per week
private offices from: $228 per week (2 people)
The renowned office provider, Regus has established two world-class centres in North Sydney. They both provide breath-taking views with the backdrop of Sydney Harbour, and with the ability to accomodate most teams – one-man-bands and large project teams alike. A receptionist will answer your calls and welcome incoming clients while there is a sizeable boardroom and an IT-enabled meeting room available for hire. Coca-Cola Place is an iconic development nestled in North Sydney's heritage precinct, while 1 Pacific Highway sits on a busy thoroughfare in North Sydney making it easily accessible by vehicle and public transport.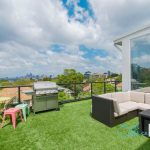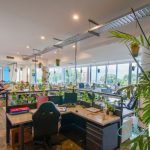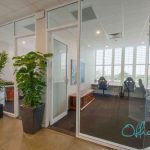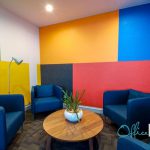 dedicated desks from: $127 per week
private offices from: 325 per week (2 people)
Although this centre is not located in North Sydney, WOTSO at Neutral Bay is still worth mentioning due to its creative draw and affordable rates. On the North Shore, right off Military Road, you are still within close proximity of North Sydney business district in bustling Neutral Bay offering plenty of charm on its own. This WOTSO workspace boasts a funky and colorful fit out with both private office solutions and coworking desks available. You'll simply adore the balcony with perfect setup for a Friday afternoon barbie, along with the pet-friendly policy allowing you to bring your furry friend.
NB: all prices are accurate at the time of publishing and reflective of Office Hub rates for each provider. They are subject to change so get in touch for a current quote for any of these North Sydney office spaces – we're here to help any time.