The Best Coworking Spaces in Canberra
Looking for a flexible workspace in Canberra? Then you've come to the right place! In this guide we will highlight the best coworking spaces in Canberra – everything from prestigious business centres to unique creative hubs.
Canberra houses a large community of residents who have relocated from larger cities such as Melbourne and Sydney to work in the public sector, media and politics. However, a great food scene, plenty of creative flair and an expanding entrepreneurial scene, is proof that there's so much more to the nation's capital than politicians and government agencies. 
Whether you're a creative startup looking to move out of the home office, a government organisation or an established business looking for new office space, there are heaps of benefits to setting up in a serviced office space. Presenting as a turnkey office solution with everything from internet connectivity to furniture taken care of, you can arrive at the office and start working immediately. All this paired with more agility and shorter terms, making it easy to scale up or downsize – a serviced office space can be a hassle-free office solution for many businesses.
Meanwhile a growing coworking sector in Australia and in the capital city, has paved way for some new and exciting centres. To make it as simple as possible for you, we have summed up some of the best coworking centres in Canberra. Whether you are in the public sector or a creative professional, there's something for you!
Let's dive into our top coworking spaces in Canberra.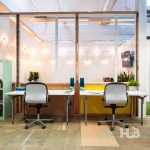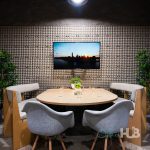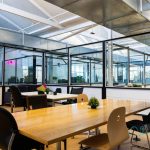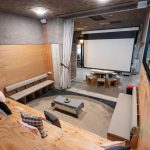 Dedicated Desks from: $58 per week
Private offices from: $92 per week
Calling all the creatives, artists and freelancers – seek no further, we have found the perfect workspace for you! WOTSO has three extraordinary centres scattered around Canberra's city fringe, allowing you to pick and choose the one you like the best. This international coworking provider is well established and famous for its bold and creative fitouts – designed to inspire and fuel productivity. Upon entering their centres expect cool furniture, murals and plants throughout the space along with a relaxed and collaborative atmosphere. You will benefit from a passport membership which allows you to hot desk for free at any other centres nationwide. The community management team will be there to support you to success and we recommend joining in on the networking events and social gatherings to connect with likeminds. If you're an animal lover, you'll also appreciate the pet-friendly policy allowing you to bring your furry friend along.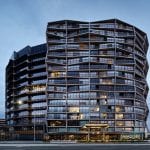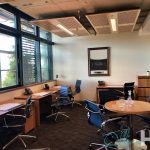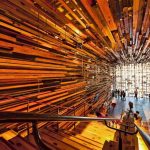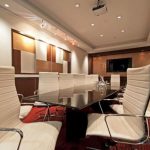 DEdicated desks from: $81 per week
private offices from: $309 per week
Seeking the ultimate office solution with esteemed address to add to your letterhead? Servcorp is the coworking centre for you. This renowned and international office provider retains two prestigious centres in Canberra in impressive buildings that will make your clients' jaws drop. One of their centres sits on Phillip Law Street within A-grade commercial building, Nishi, known as the "greenest" buildings in the Southern Hemisphere. It has received multiple awards within the innovative cultural precinct of NewAction, ultimately putting Canberra on the map for design and creativity. Servcorp occupies another workspace in the affluent suburb Barton near Canberra's Parliament House and Government Departments in one of Canberra's newest five star buildings. The National Gallery of Australia is nearby the office space, as well as the National Library of Australia and National Portrait Gallery along with a wide range of international banks and upscale hotels. Both buildings feature premier end of trip facilities, business lounges and strong security measures to give you a safe and comfortable place to run your business. If you mean serious business, click below and secure a spot at one of these prime coworking spaces.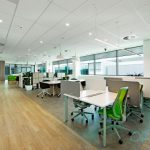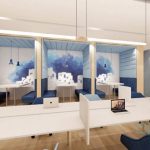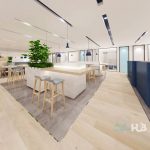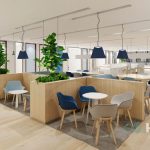 dedicated desks from: $105 per week
private offices from: $95 per week
As a global coworking giant, Regus holds the world's largest network of workspaces. Their coworking spaces boasts a corporate vibe, fully-furnished in highly modern fit out along with tech-enabled professional meeting facilities. They are a provider capable of accommodating businesses of all sizes and shapes, with heaps of private office solutions and dedicated desks. Moreover, their four Canberra centres are positioned in Canberra City Centre,  on the fringe and a single centre conveniently located right by the airport – making for some super convenient addresses. With a membership at Regus you will have free access to their business lounges worldwide, so you can work on the go. This is a standout office experience that your staff and clients will love, with plug 'n' play and custom buildout options for teams up to 250 people. Providing an efficient and inspiring workspace dedicated to keeping business people productive at anytime and anywhere.
Don't fancy a coworking or serviced office?
Although a managed office space provides numerous perks and benefits, it might not be the ideal office solution for everyone.  Nevertheless, that does not mean you have to commit to a conventional lease for three of five years, you can rent spare desks or offices in someone else's commercial lease and benefit from lower costs and month-to-month flexibility. Tell us what you need or simply search shared spaces in Canberra! 

Search Shared Spaces in Canberra

NB: all prices are accurate at the time of publishing and reflective of Office Hub rates for each provider. They are subject to change so get in touch for a current quote for any of these Canberra office spaces – we're here to help any time.