The 12 Best Coworking Spaces For Large Teams In Makati
Looking to extend business operations to Makati CBD? The Philippines' premier business and finance district is home to a range of coworking hubs with spaces for up to 300 people – here's our guide to the best flexible workspaces in Makati CBD for corporate and enterprise teams.
Setting up a remote branch in the Philippines comes with many considerations. From choosing the best location for your industry to figuring out the costs of office leasing in Metro Manila, it should all factor into your choice of office space in this sprawling metropolis.
Flexible workspaces offer the fastest and smoothest route to a company setup in Makati CBD. First of all, you are not tied down to a long-term contract, providing you the ultimate flexibility in terms of renting the space you need, giving you the opportunity to scale as you grow or relocating on short notice. On the other hand, if you decide to go for a commercial office lease, you would conventionally have to commit for three, five or even 10 years, leaving you no wiggle room in case your business grows faster than anticipated.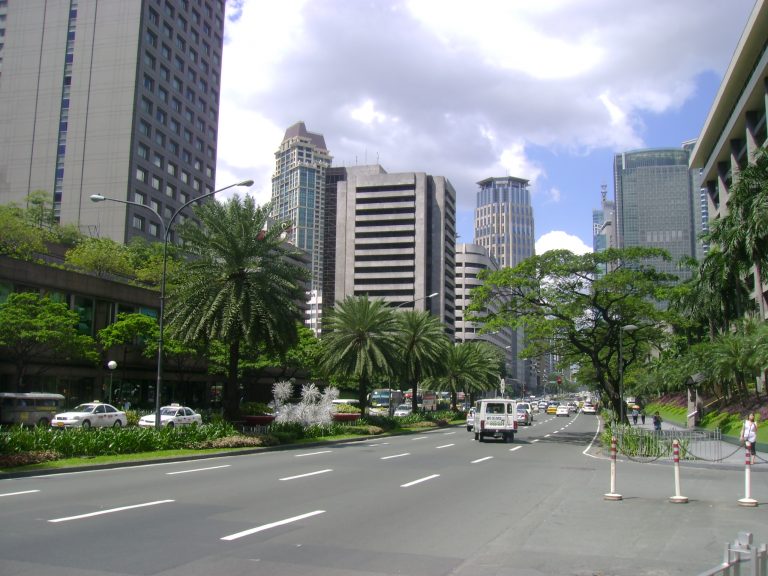 Operating at a plug and play setup, setting up in a serviced office space you simply bring your staff and start doing business. It is a complete hassle-free solution where you will be provided all the facilities you need, including office furniture, lockable storage, internet and communications services – so you can hit the ground running. Usually located within Grade A buildings, you will not have to worry about security, technology or reception services, as everything will be in place and up-to-date. At a serviced office you will be spared the headache of managing the site, as everything from electricity and gas to fully stocked coffee will be taken care of – You will just receive one bill for everything, making your life so much easier.
If you're considering other major cities for your Southeast Asian expansion, there are many reasons why the Philippines, and Makati CBD in particular, are well-suited to remote business operations. Business is conventionally conducted in English, and personal relationships are highly important in business culture which often suits Western employees. Certain schemes offer benefits and tax breaks for overseas businesses too – the PEZA scheme provides assistance to foreign entities in facilitating business operators of investors within selected areas of the country. Makati and neighbouring Bonifacio Global City have the highest density of PEZA accredited buildings in the country.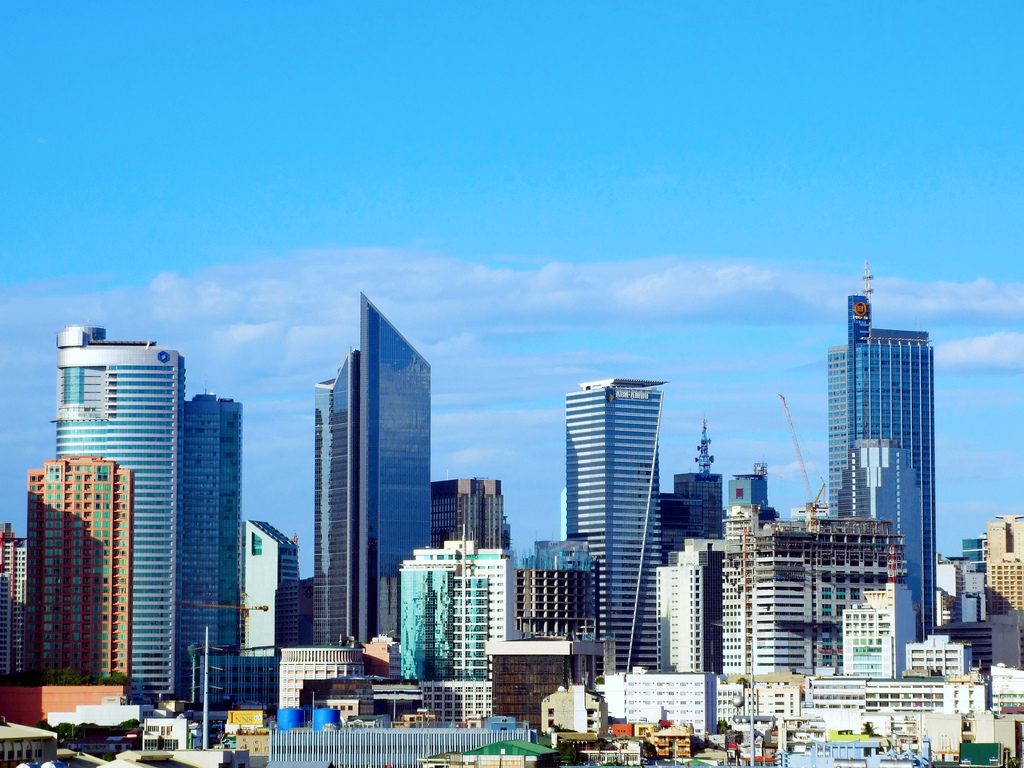 The Philippines is also one of the strongest markets in Southeast Asia for business process outsourcing (BPO). BPO has an incredibly positive impact on the country's economy and as such foreign businesses and investors are welcomed with open arms. In fact, some serviced office operators in Makati offer BPO services alongside their workspaces so you can hit two birds with one stone as you rent flexible office space.
Add in the Philippines' strong domestic economy, increased public spending, stable inflation, low interest rates, and a solid external position which boosts market confidence in the financial sector, and it's easy to see why expanding into the Philippines comes with widespread appeal for businesses around the world.
So, let's get stuck into exactly where you could work. From creative coworking spaces to corporate serviced offices, Makati's array of flexible workspace solutions cater to everything from 30-person project teams to 200-strong enterprise setups.
Here are our top 12 coworking spaces for large corporate and enterprise teams in Makati CBD.
1. PenBrothers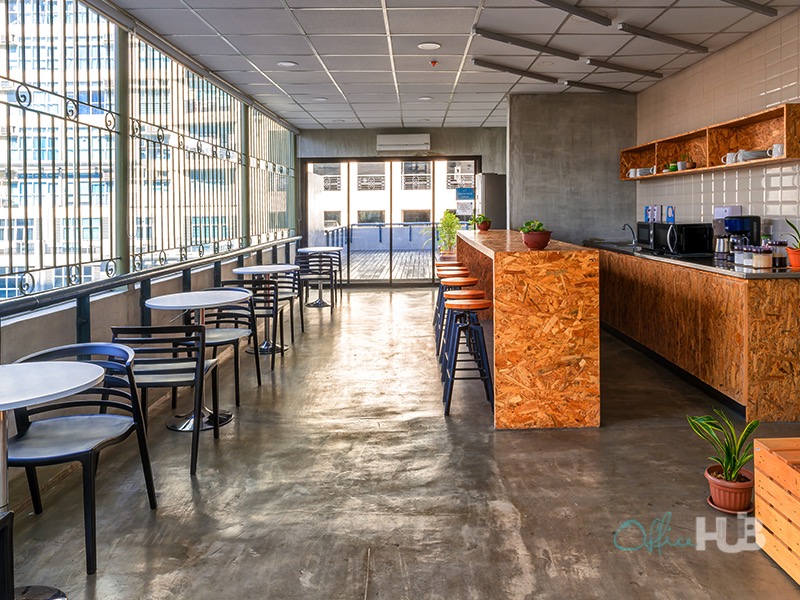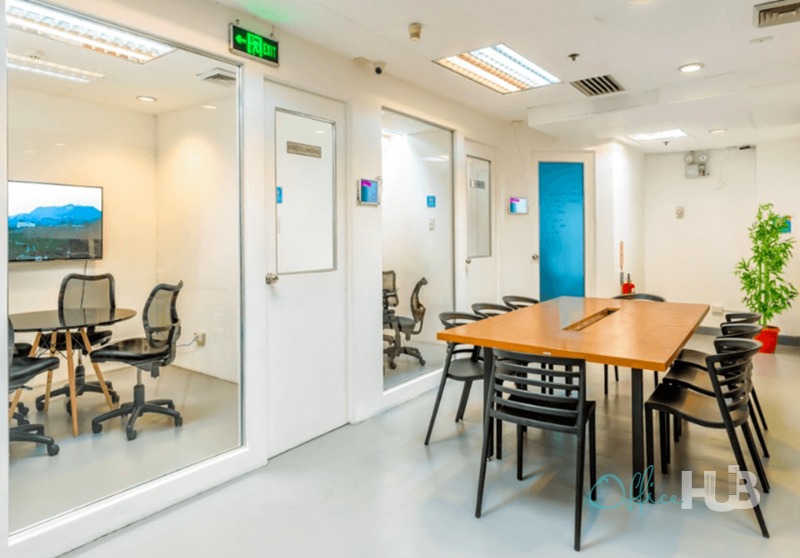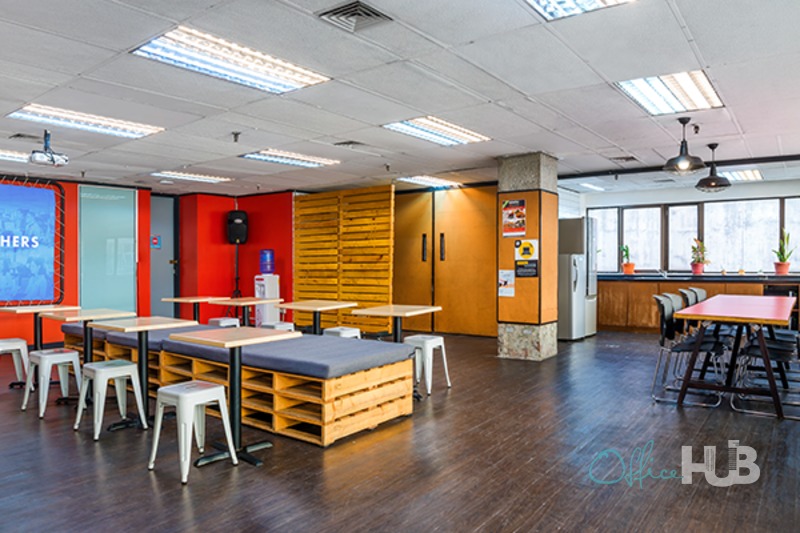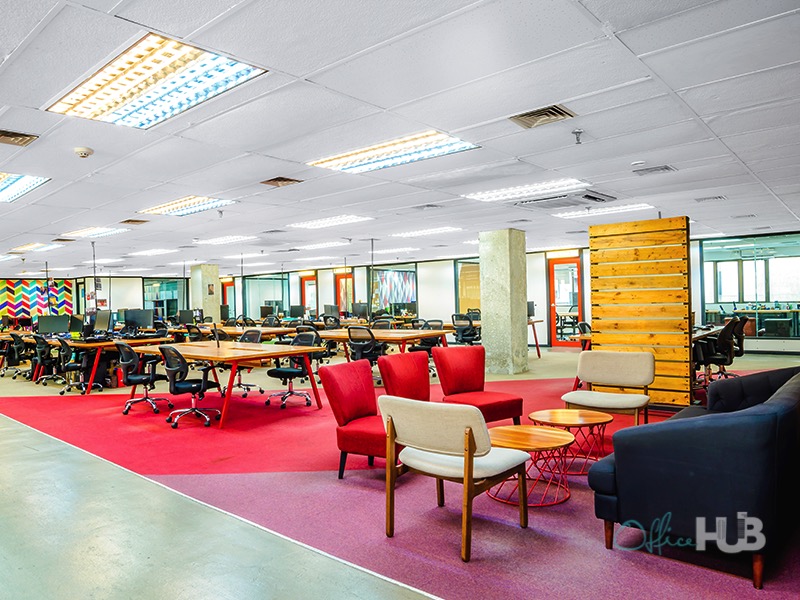 Opening its doors in 2014, Penbrothers is a workspace provider that quickly realised the demand for flexi office space in the Filippino market, having successfully expanded to eight offices in three different locations. Taking the idea of a serviced office to even greater heights, their goal is to make it easier for companies to focus on their core business by taking care of talent sourcing, hiring, payroll and, of course, office space. They occupy five floors in the OPL building in Legazpi Village, the quirky neighbourhood right next to Makati's Central Business District and only a short walk to Ayala Avenue. On the other side of Ayala Avenue you will find another PenBrothers centre on V. A. Rufino corner Valero and San Agustin Street within the Chatham House – another exclusive location only a few blocks from Ayala Avenue and offering views over Makati Sports Club. While this provider offers a range of benefits, there is no shortage of coworking staples such as free-flowing coffee and water, high-speed internet and access to meeting and event rooms. Choose between private offices or coworking desks all at flexible rates, with premium workspaces housing anything from 20 to 300 people.
2. Common Ground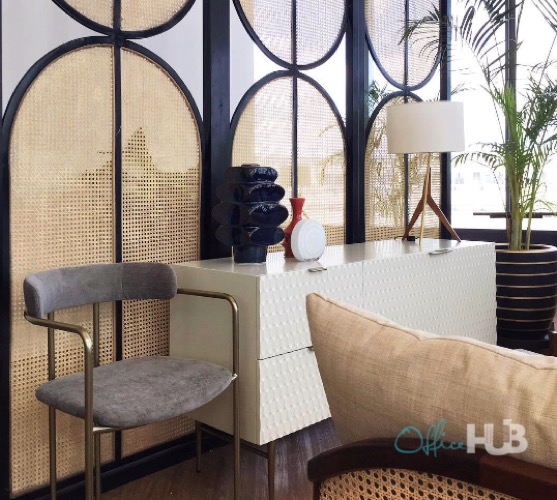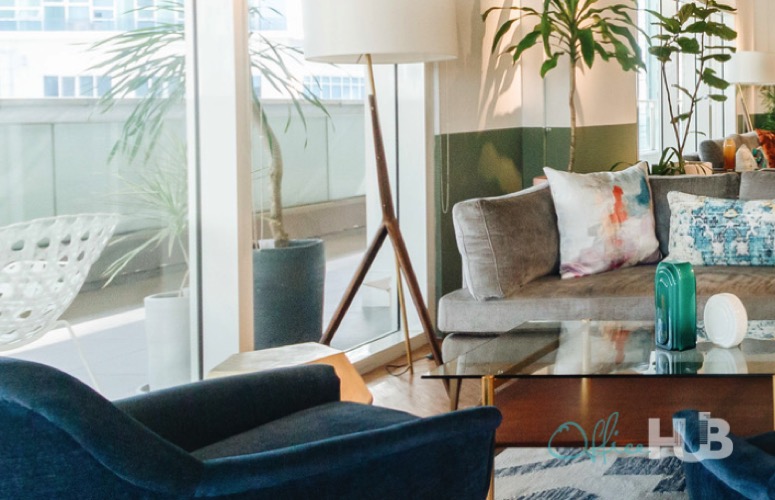 Common Ground is widely recognised as one of the most prestigious, sophisticated and creative coworking centres in Makati. It features in-house barista cafes, tech-enabled meeting rooms, call booths and 158 square metre event space for your next launch or client conference. Located in the heart of Makati CBD and shaped to encourage collaboration and creativity, this is an excellent office space for any multinational organisation seeking flexible space without sacrificing quality or inspiration. The upscale Power Plant Mall is next door to the office, as well as the Aruga Rockwell hotel and a wide range of international banks and two hospitals. The building features premier end of trip facilities, business lounges and strong security measures to give you a safe and comfortable place to run your business. This is a standout office experience that your staff and clients will love, with plug 'n' play and custom buildout options for teams up to 250 people.
3. KMC Solutions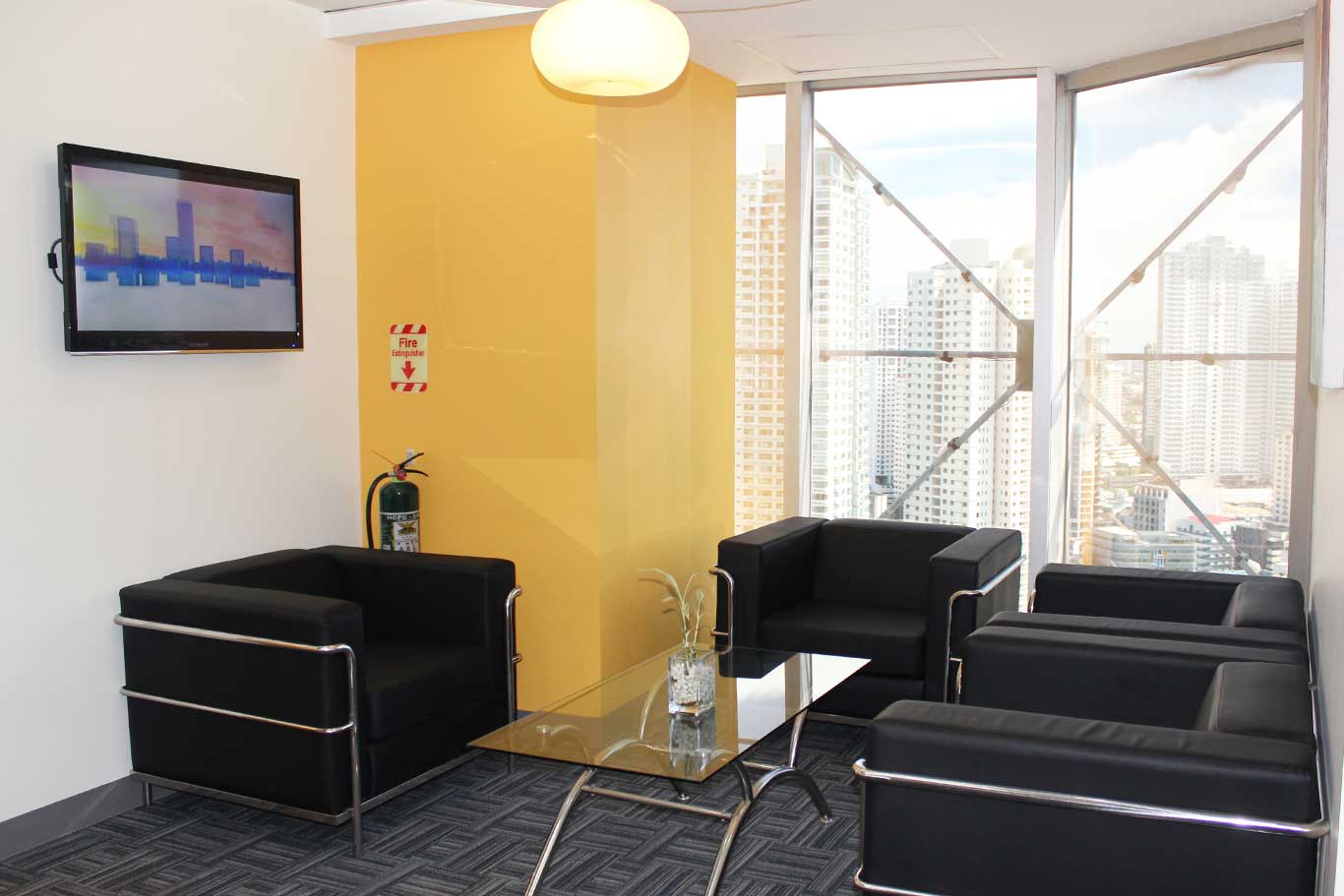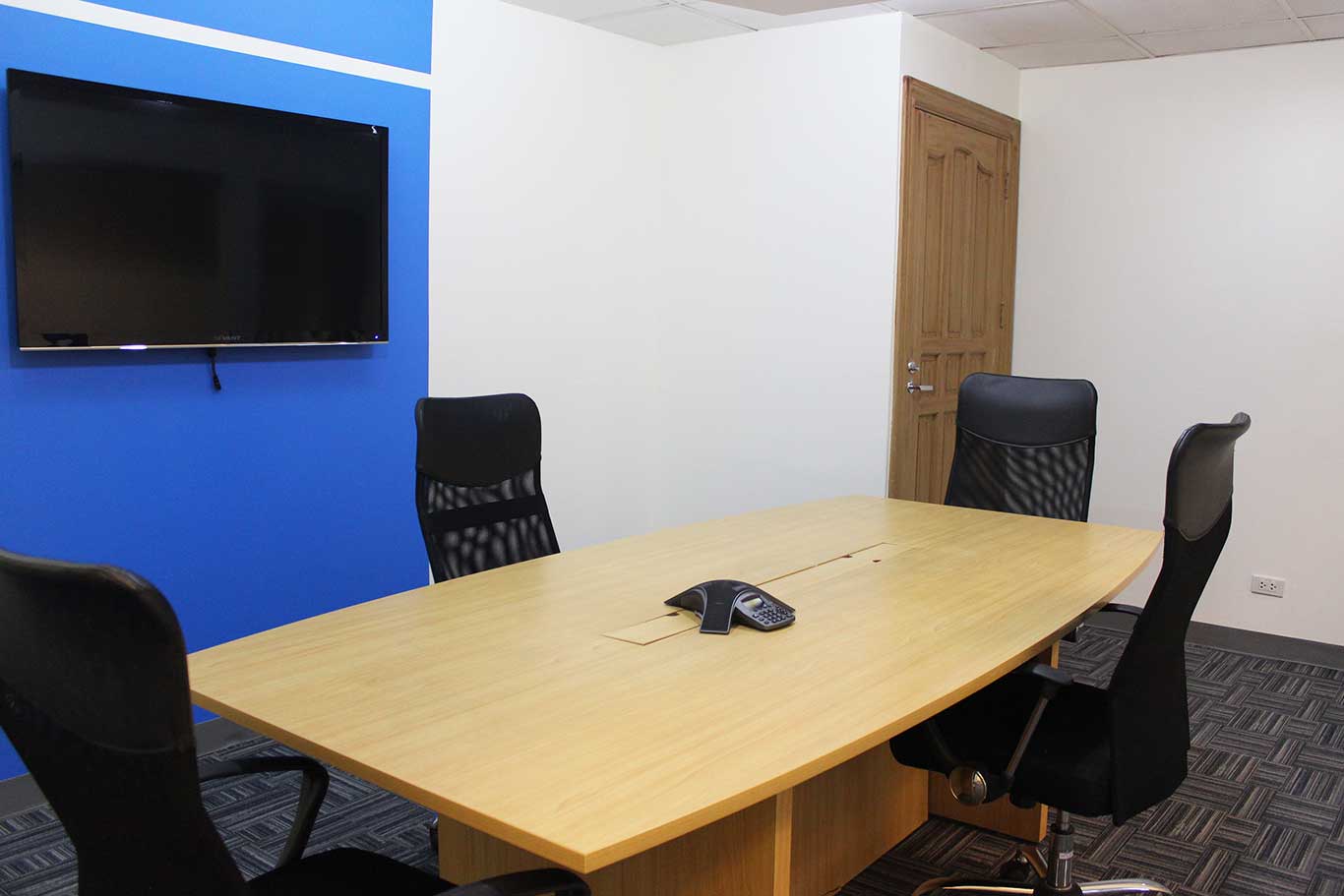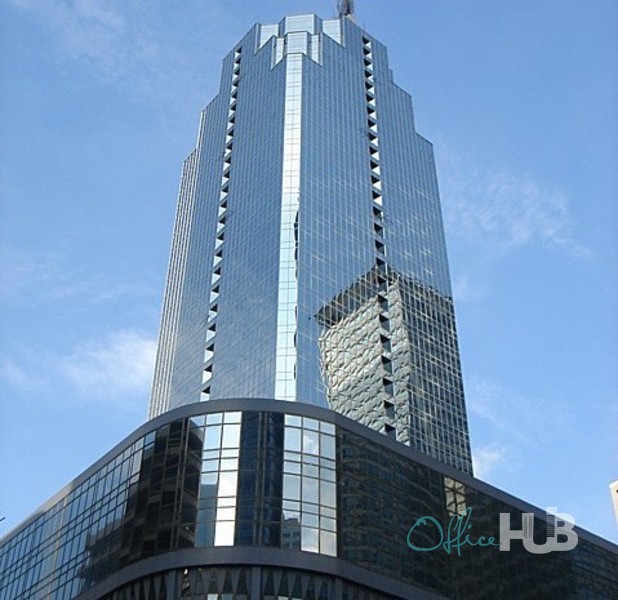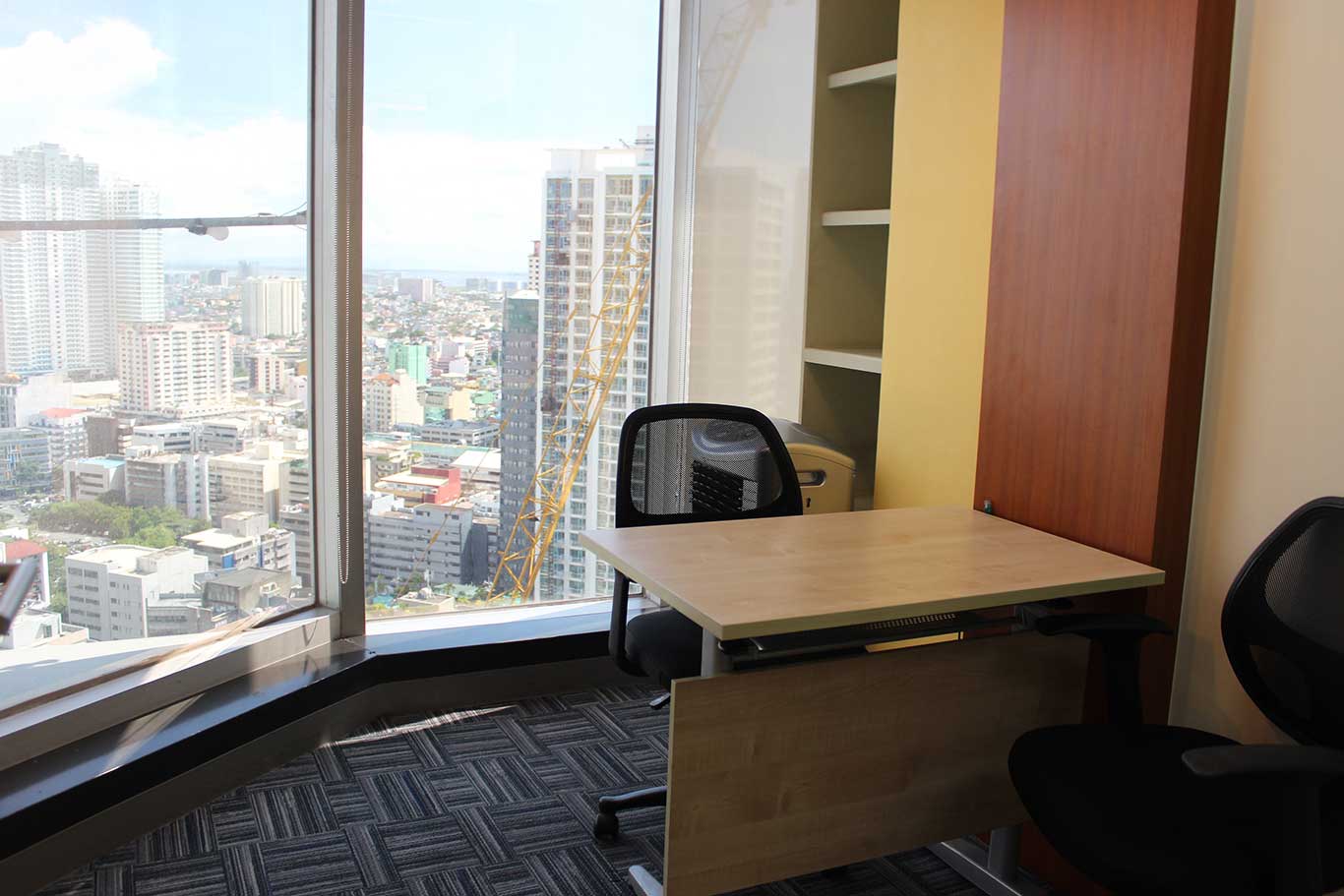 KMC's business centres centres make up the largest network of premium serviced offices in the Philippines and, while they offer stunning private offices and commodious meeting facilities, you will be most thankful for the experienced industry professionals to support your business – from round-the-clock IT staff to payroll and recruitment support. KMC currently has 19 serviced offices in the Philippines' major business districts with three in Makati CBD, all at highly reputable business addresses. It has recently been announced they have received funding for another 40 centres in the Philippines and, as an experienced provider in the area, KMC solutions will be sure to deliver a seamless transition into the Makati market.
4. WeWork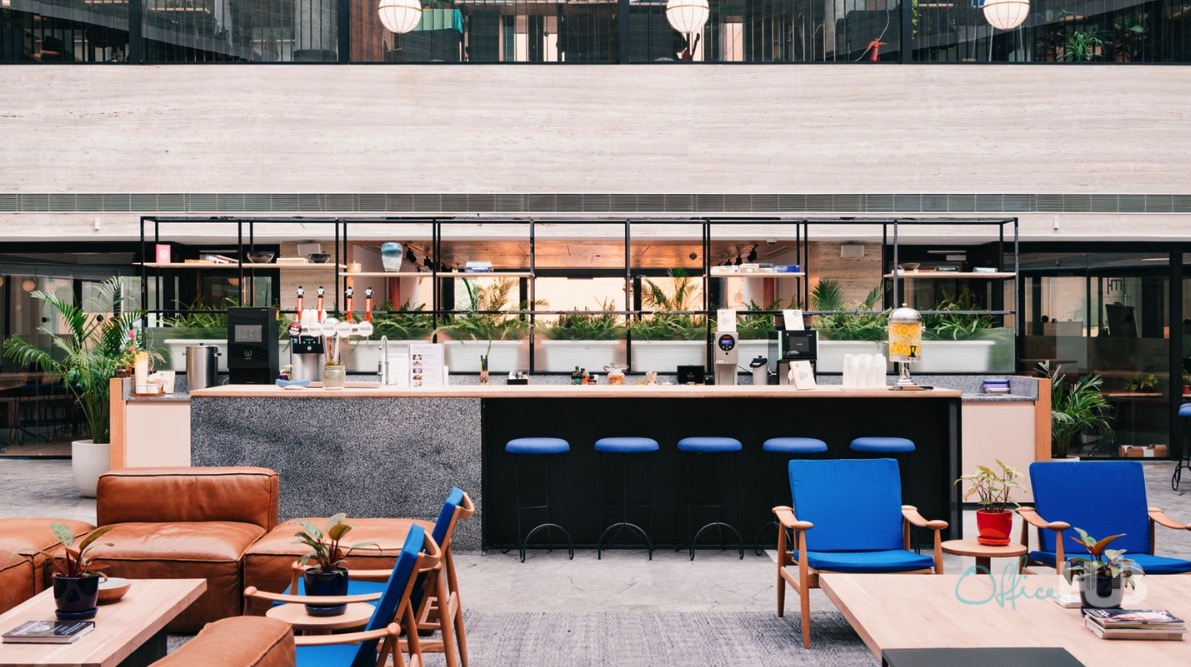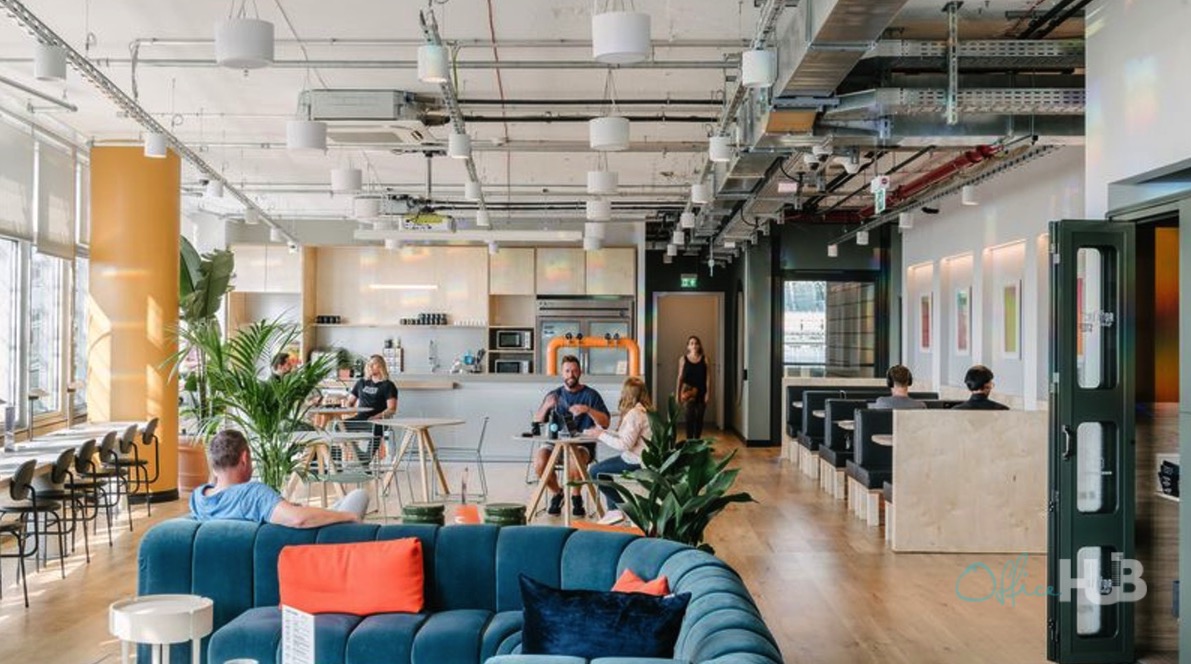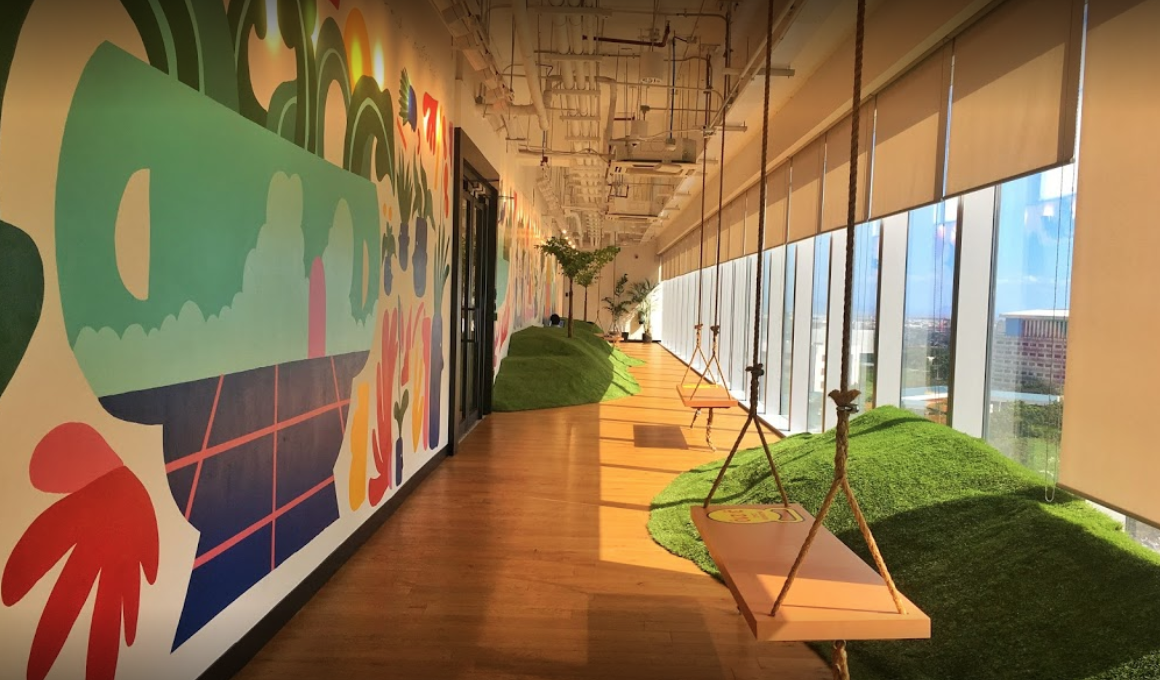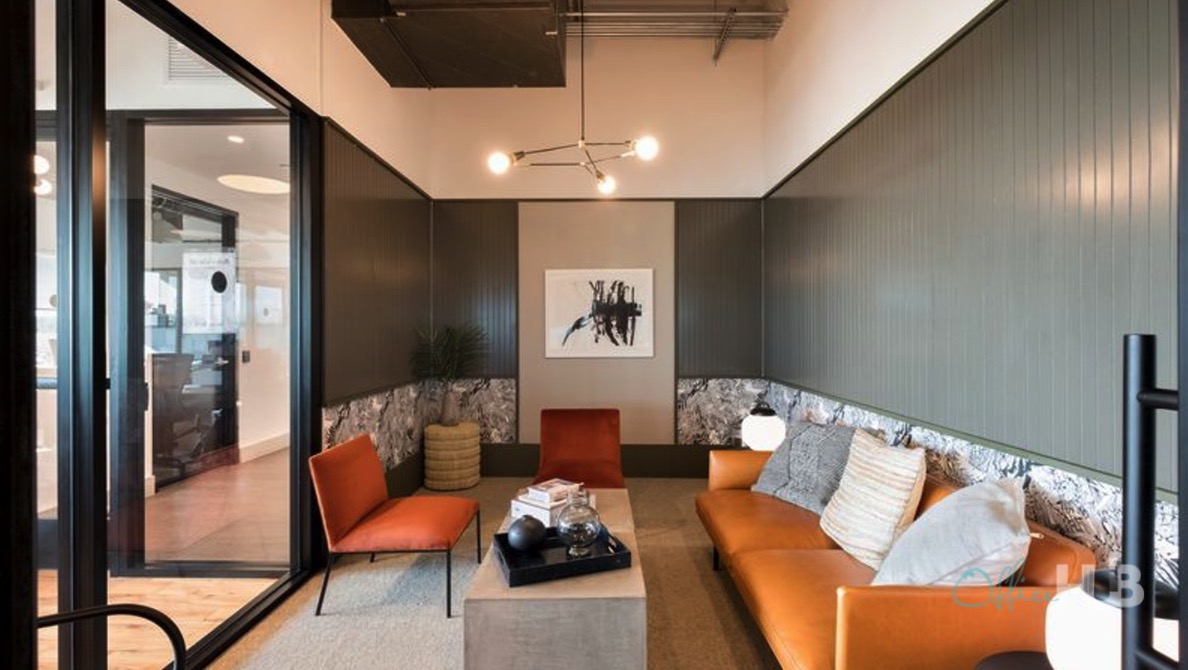 As one of the world's biggest workspace providers, it was never going to be long before WeWork descended on Makati's business district. As of 2018, WeWork offers two stunning coworking centres in the area, one in the heart of Makati CBD and another in neighbouring Bonifacio Global City – with more to come in the future. At WeWork's creative office centres, inspiration can be found at every turn with custom wallpaper, marble tables and leather sofas, or simply pondering an idea while taking in panoramic views in a light-filled breakout area. Known for ongoing quality events, your team will have extensive networking and collaboration opportunities at WeWork Makati. Enterprise of 300 or project team of 30 – as a provider that is willing and capable of catering to every business need, WeWork makes it easy to set up a flexible office space in Makati CBD.
5. Work Folk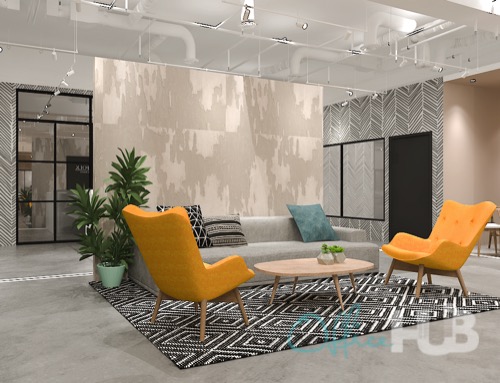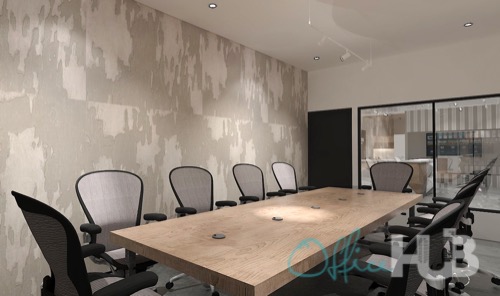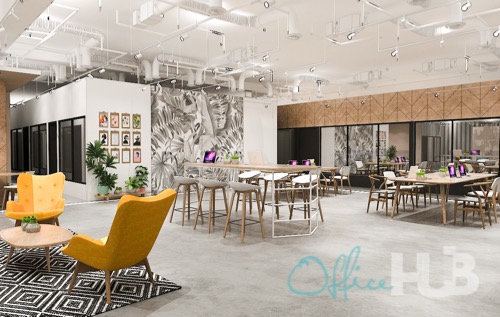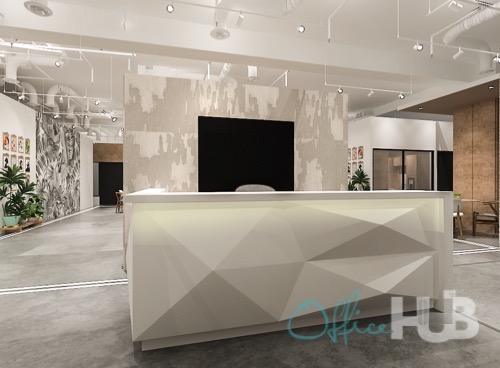 If you're looking for an enterprise office space with a creative and boutique feel, Work Folk is the operator for you. Its beautiful coworking hub in Makati CBD is exclusively designed to provide superb serviced offices, coworking desks and elegant meeting rooms with state-of-the-art facilities and dedicated hospitality staff. With top-notch 100 MBPS connectivity and free flow tea and coffee, your large team can get back to work in comfort and style. This office space sits within the A Grade M1 Tower in Salcedo Village right by the dynamic Buendia Avenue. This is a stunning "office of the future" with bustling vibes, perfect for any large team or big corporation looking for high quality office space in a prime location.
6. CEO Suite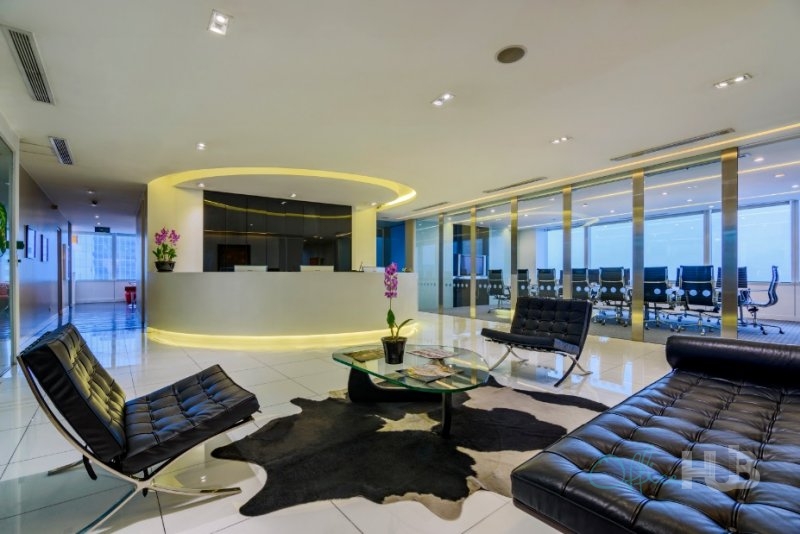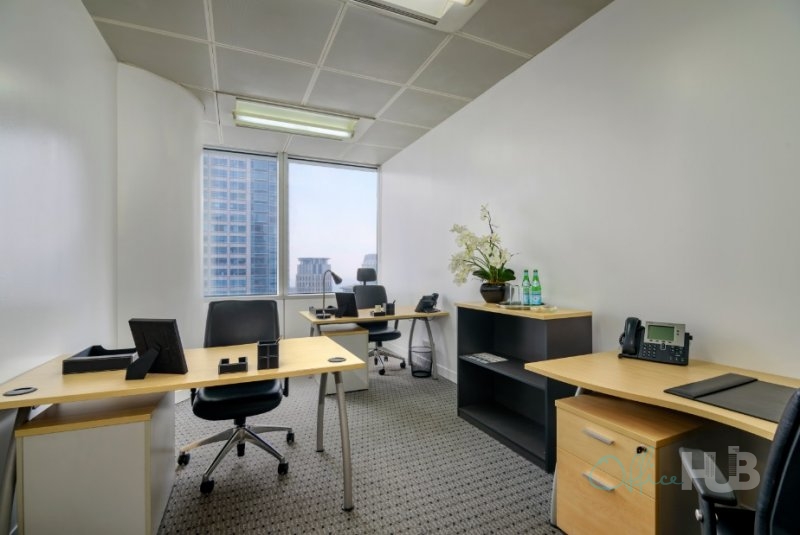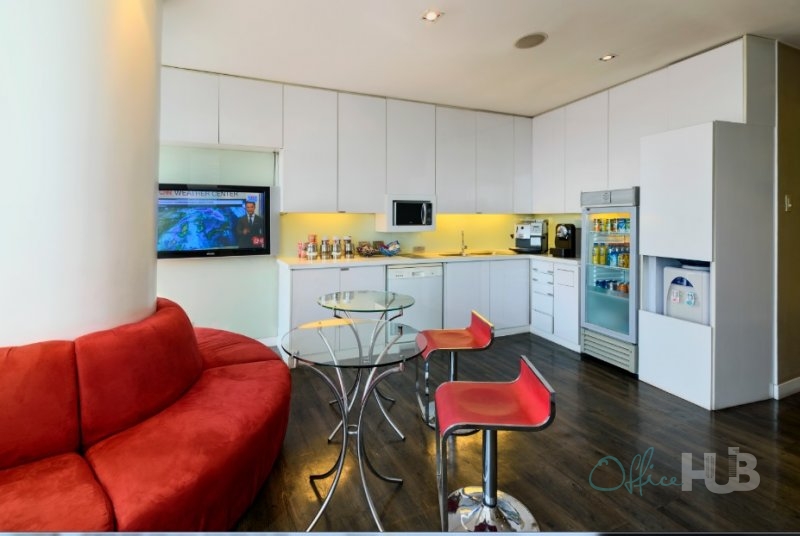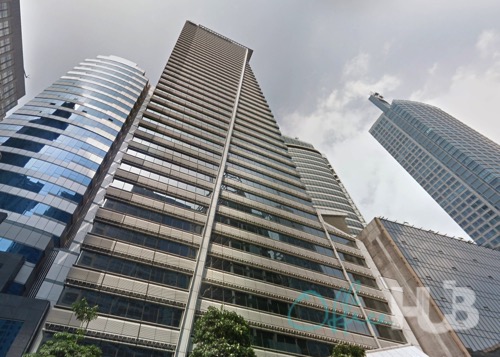 CEO Suite is a luxurious serviced office provider with locations all throughout Asia – their one office centre in Makati is located on reputable Ayala Avenue. With modern furniture and an elegant and simple fit-out, CEO Suite offers plenty of natural light to fuel productivity and happiness for your whole staff. This deluxe coworking space is located at premium Makati address within 39-storey LKG Tower, one of the tallest skyscrapers in Makati Central Business District. Adding to the executive image is the rooftop helipad for VIP access – you or your clients can arrive in style and fly in on a helicopter! A provider that can cater to a corporation of any size, CEO Suite offers large services offices spaces for corporate and enterprise with no compromise on quality.
7. Compass Offices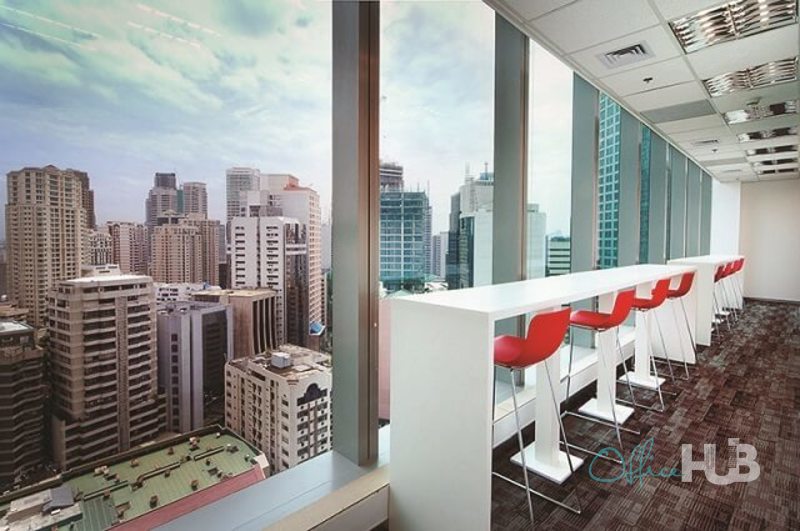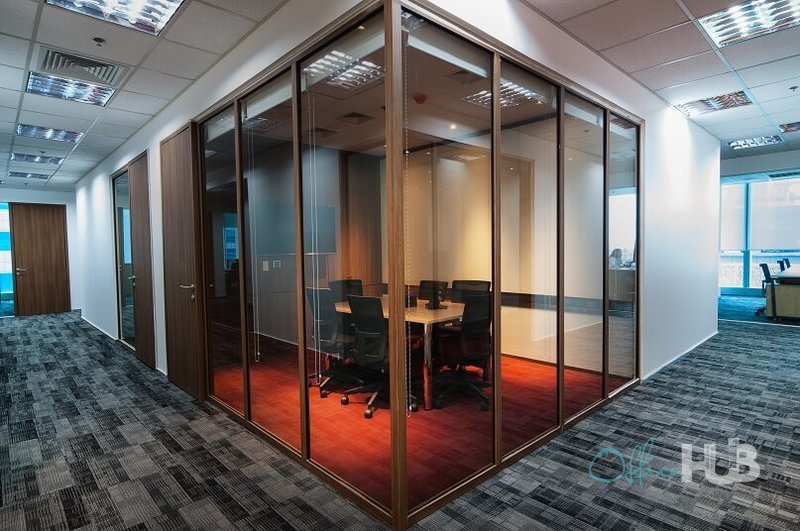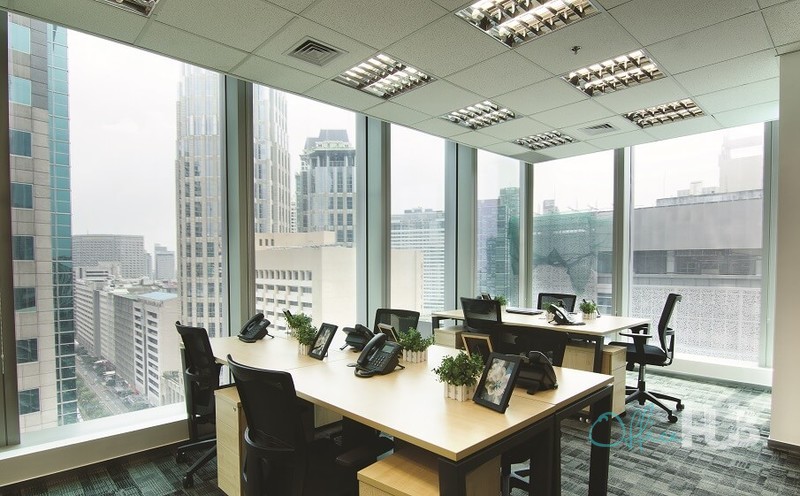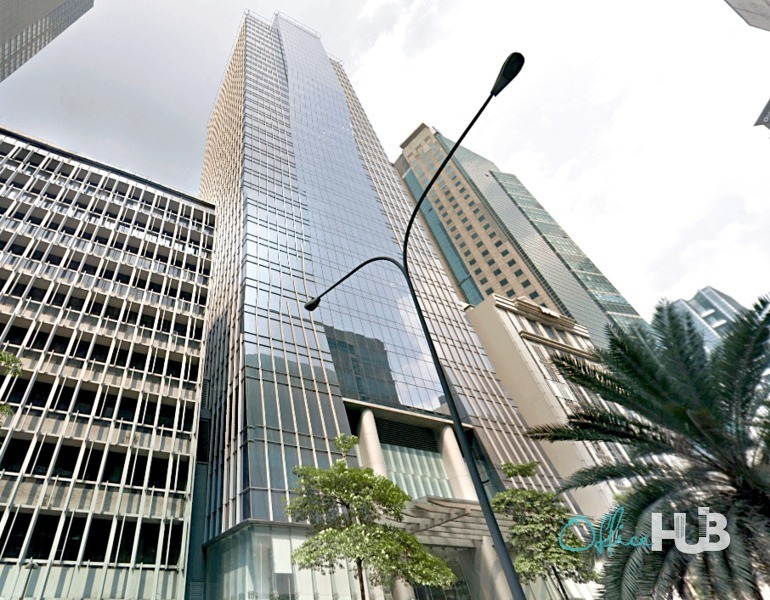 Compass is a massive global provider with three centres setup in the Philippines, one located in Makati Business District and two on the skirts of Makati and Bonifacio Global City. 6789 Ayala Avenue is a deluxe office space located in bustling business area, surrounded by many local and national corporations. Sitting within Tower 6789, also known as the Makati Tower, it features an impressive glass facade, providing an abundance of natural light and stunning views from your office space. All Compass centres offer private offices, coworking desks and large spacious meeting and event spaces, so you will be sure they can meet your requirements for office setup.
8. CEO Inc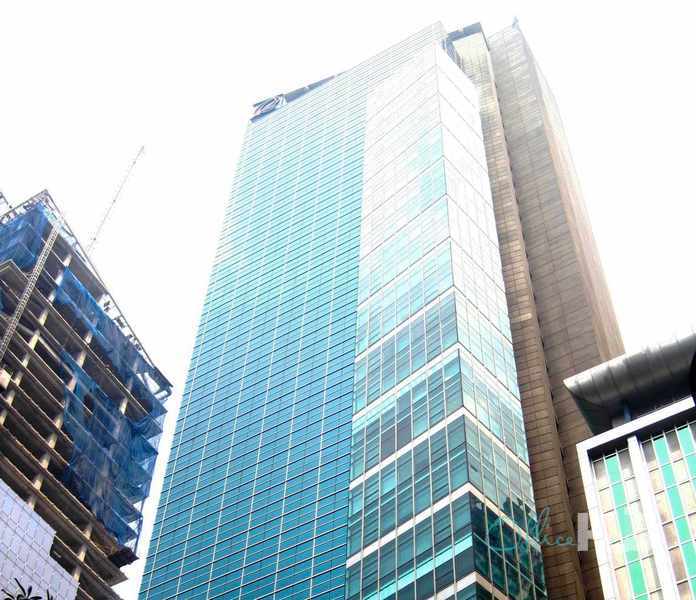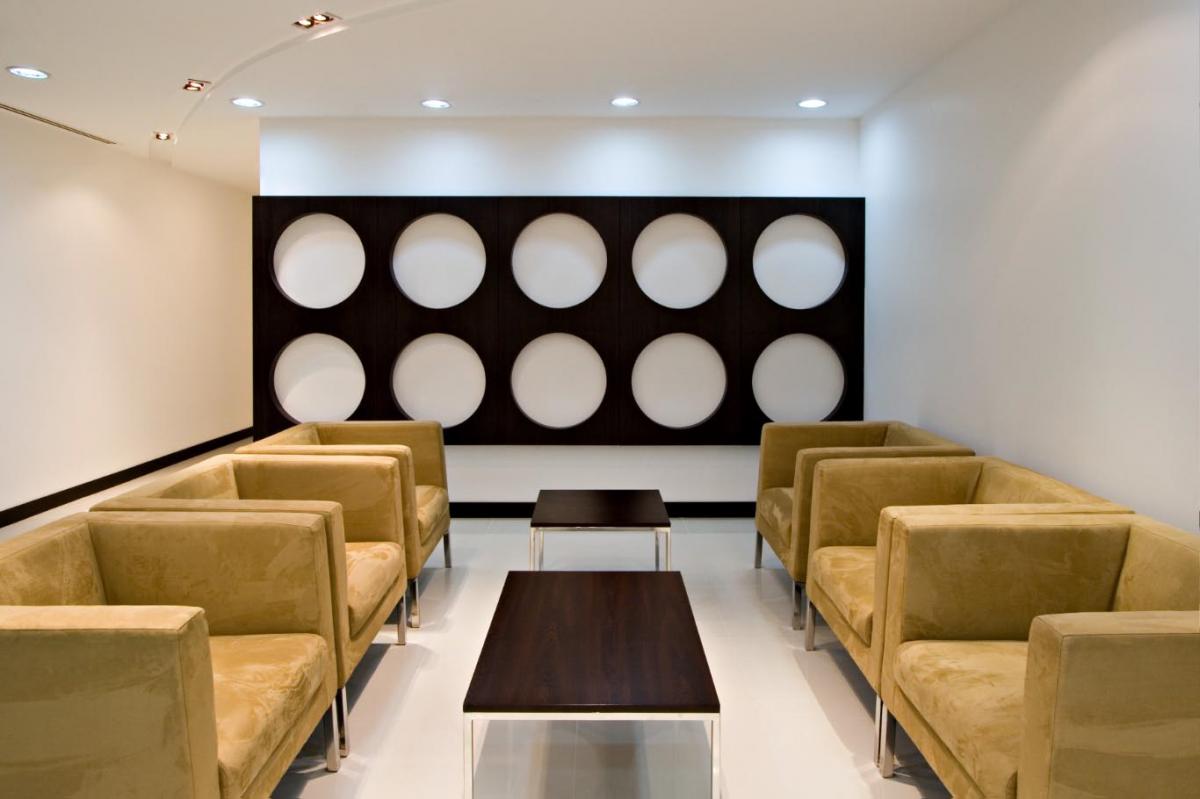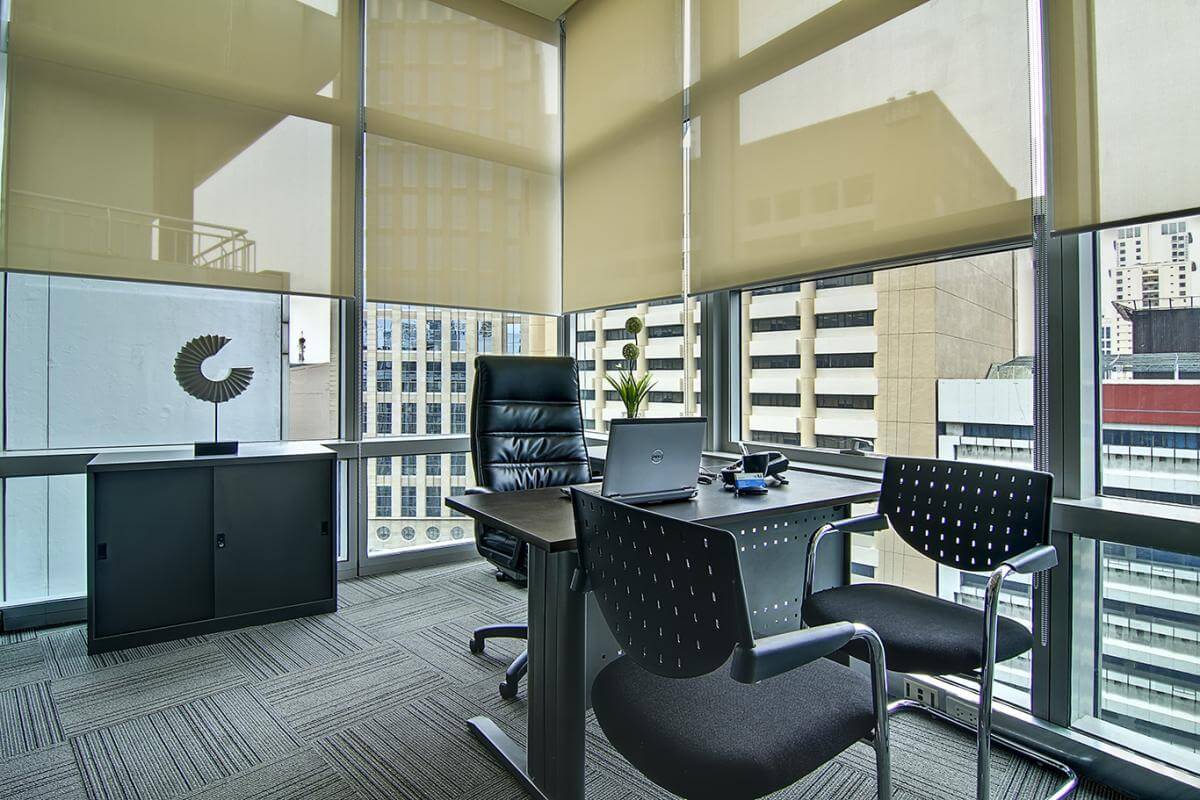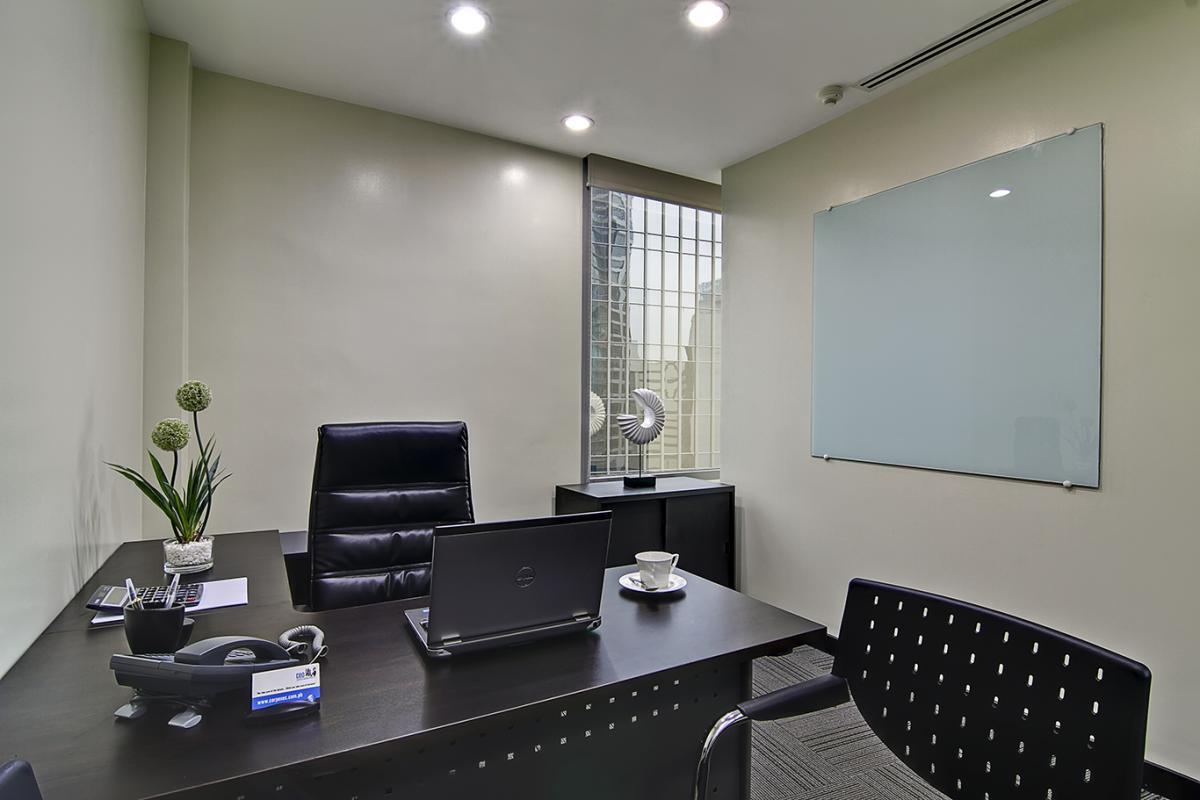 Stylish and modern serviced office sitting within prestigious Robinsons Summit Center in Makati Central Business District. Originated in Australia, CEO Inc is a provider who has built a reputation for corporate office services of highest quality with every amenity you could need in a professional work environment. Conveniently and exclusively located in 37-storey Robinsons Summit Center building on Ayala Avenue, providing premier business address. On the corner of Ayala Avenue and Paseo De Roxas you will enjoy views of Ayala Triangle Gardens and Ninoy Aquino Monument, while close by shopping mall Ayala Center Makati. This is a contemporary, simple and no-frills or surprises office solution!
9. Work With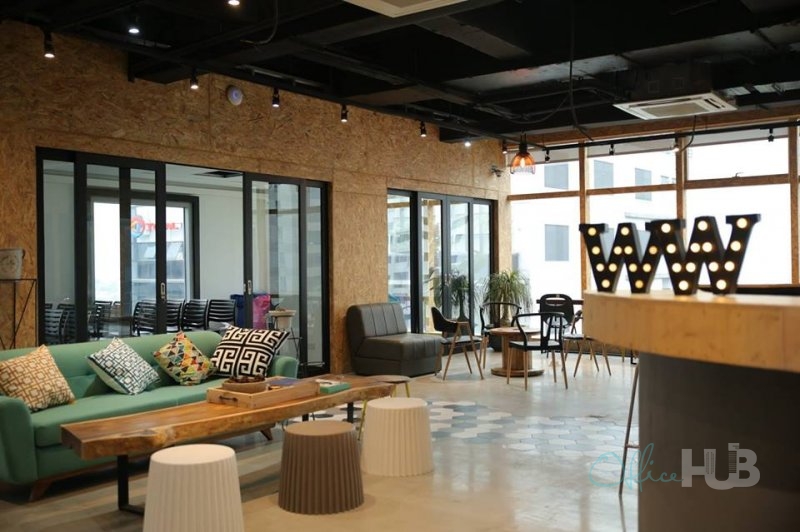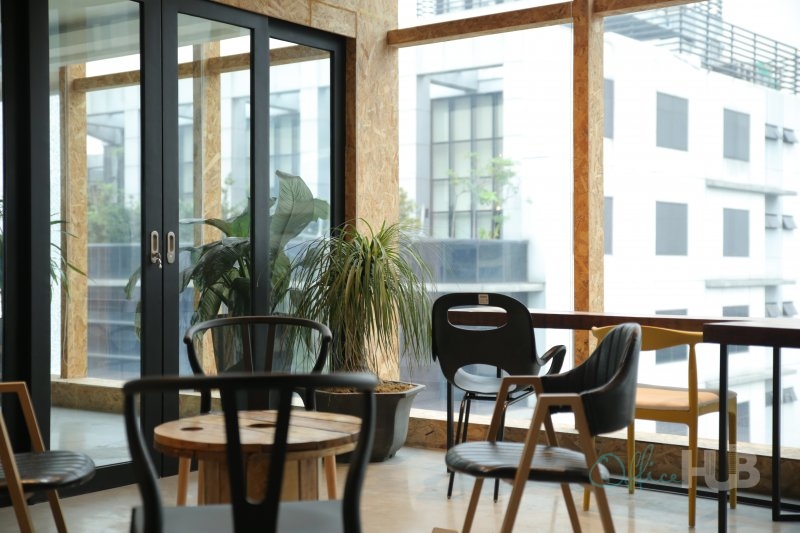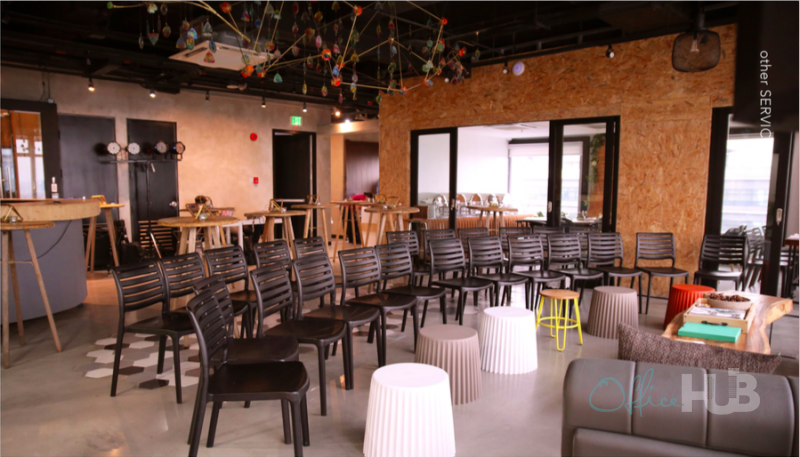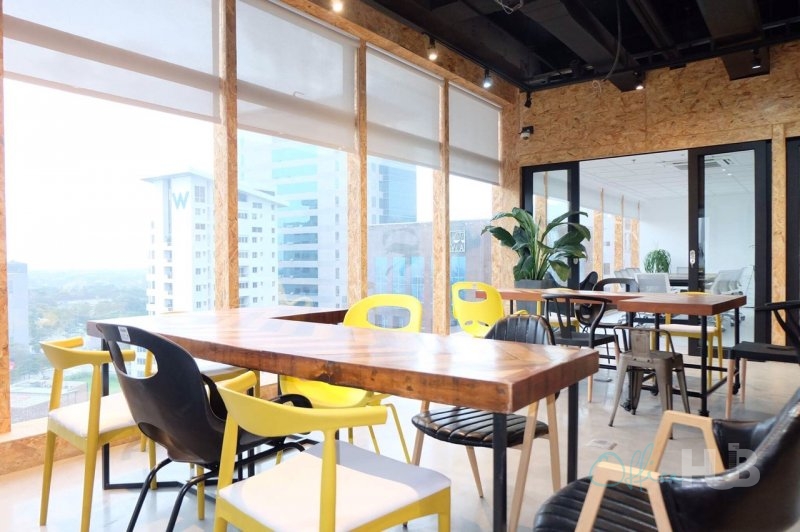 While this is located just outside of Makati Business District, in prestigious business area of Bonifacio Global City, we could not leave this innovative and unique space off the list. Bonifacio Global City has become a popular choice for entrepreneurs and startups and one of Metro Manila's fastest growing financial hubs. A penthouse coworking space, it provides stunning views in creative and light-filled environment. Featuring all the amenities necessary for you to turn the key and get down to work – fast internet, meeting rooms included in your price, breakout areas and unlimited coffee. This is a cost-effective and unique office solution for your enterprise team!
10. Regus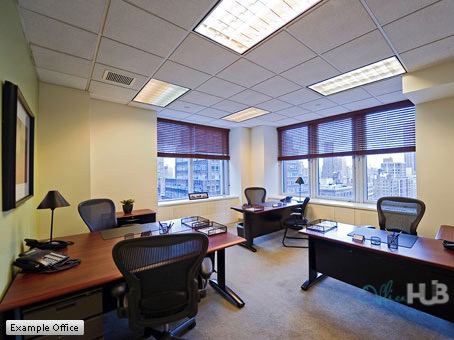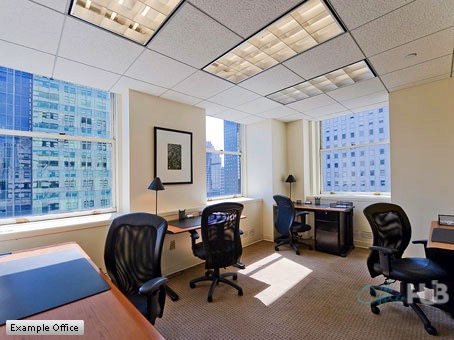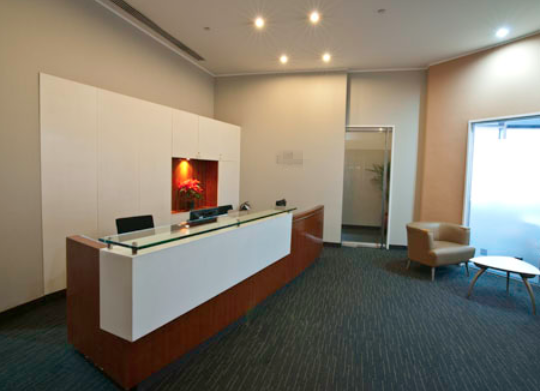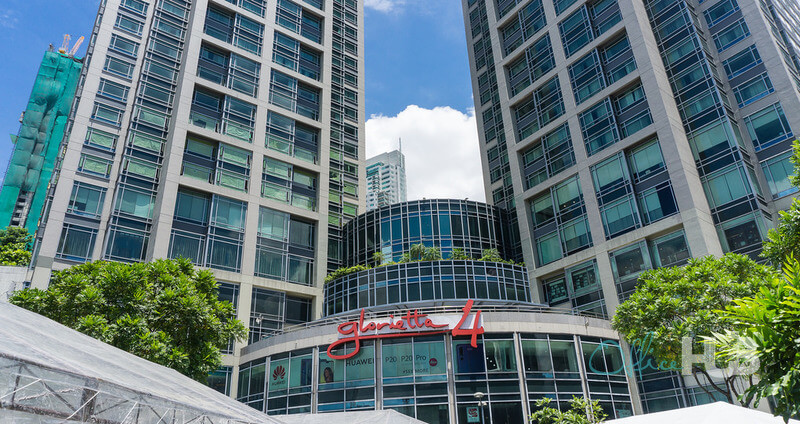 Providing the largest network of serviced office space, Regus has 3000 locations in 120 countries and multiple centres in the Philippines. Featured location is situated on 6811 Ayala Avenue and sitting within Grade A building Ascott Ayala Center. This office space provides all facilities and amenities you would expect from a renowned worldwide provider. Moreover, it puts you close to a wide range of transportation, restaurants plus many of the Philippines' top firms that choose to place their headquarters or Filippino office here. This is an affordable and flexible office solution for any large team of 30 or 300 alike!
11. Acceler8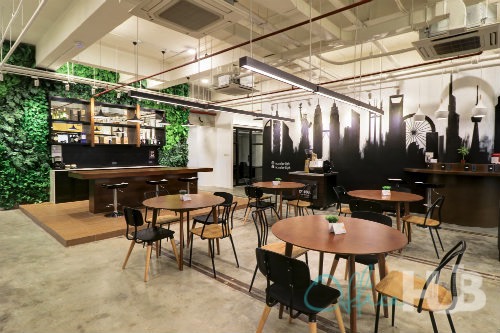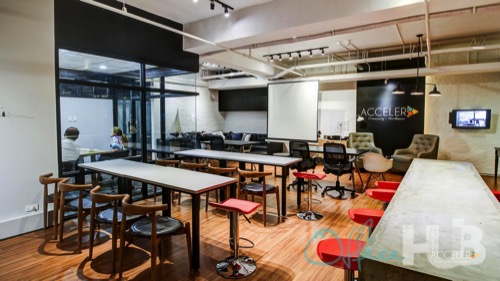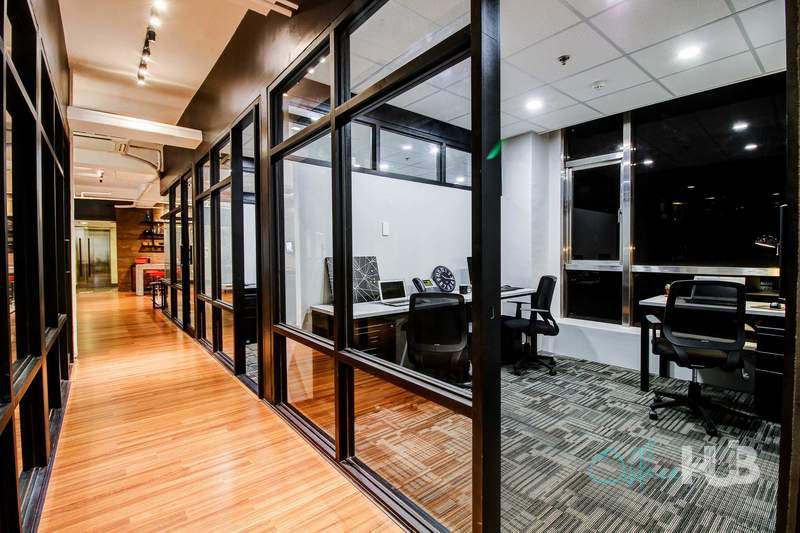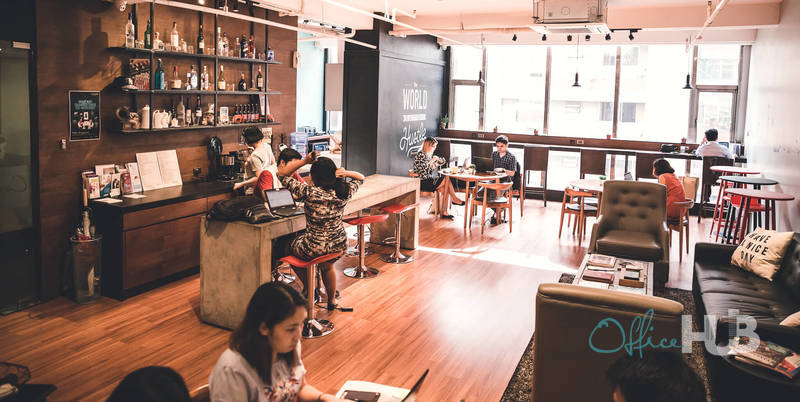 With two centres in Makati CBD, Acceler8 provides affordable rates for immediate move-in. Both centres provide a creative environment with a holistic approach to growing your business. Coworking desks and private offices on offer, with options to combine both so you can fit any large project team. You will enjoy a collaborative and vibrant vibe with ongoing community events, creating the perfect work-life balance for your staff and business. The two centres are located on 111 Paseo de Roxas and 39 Plaza Drive Rockwell Center, both convenient locations with easy access to all amenities including public transport.
12. Servcorp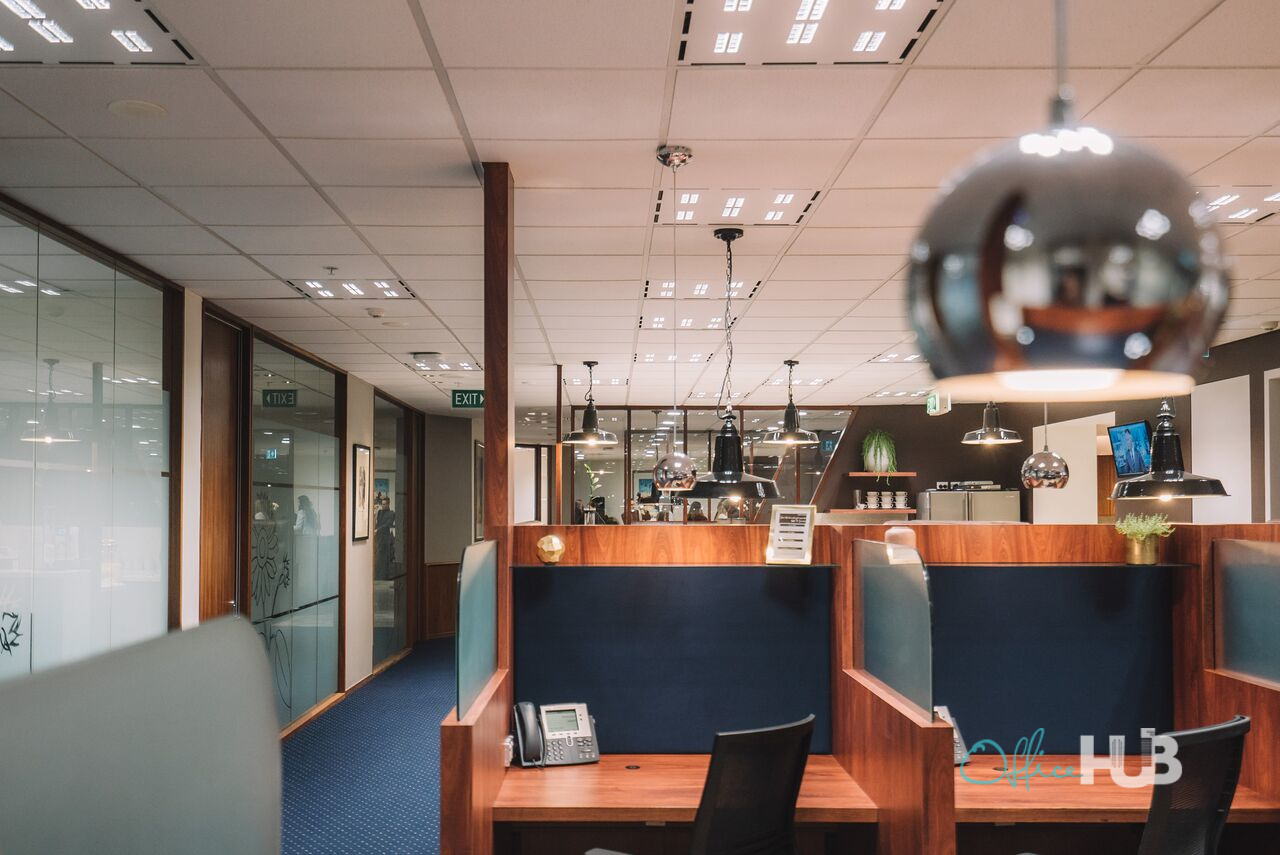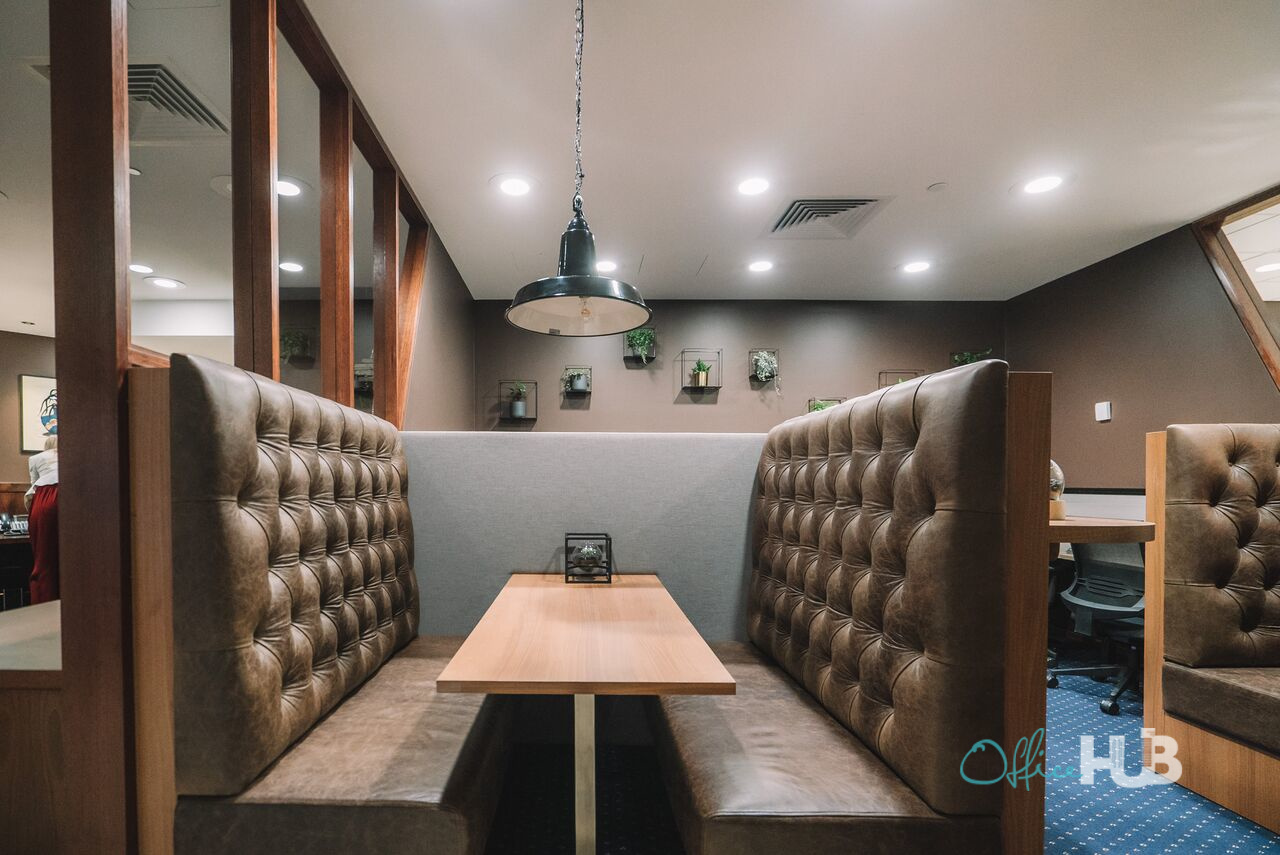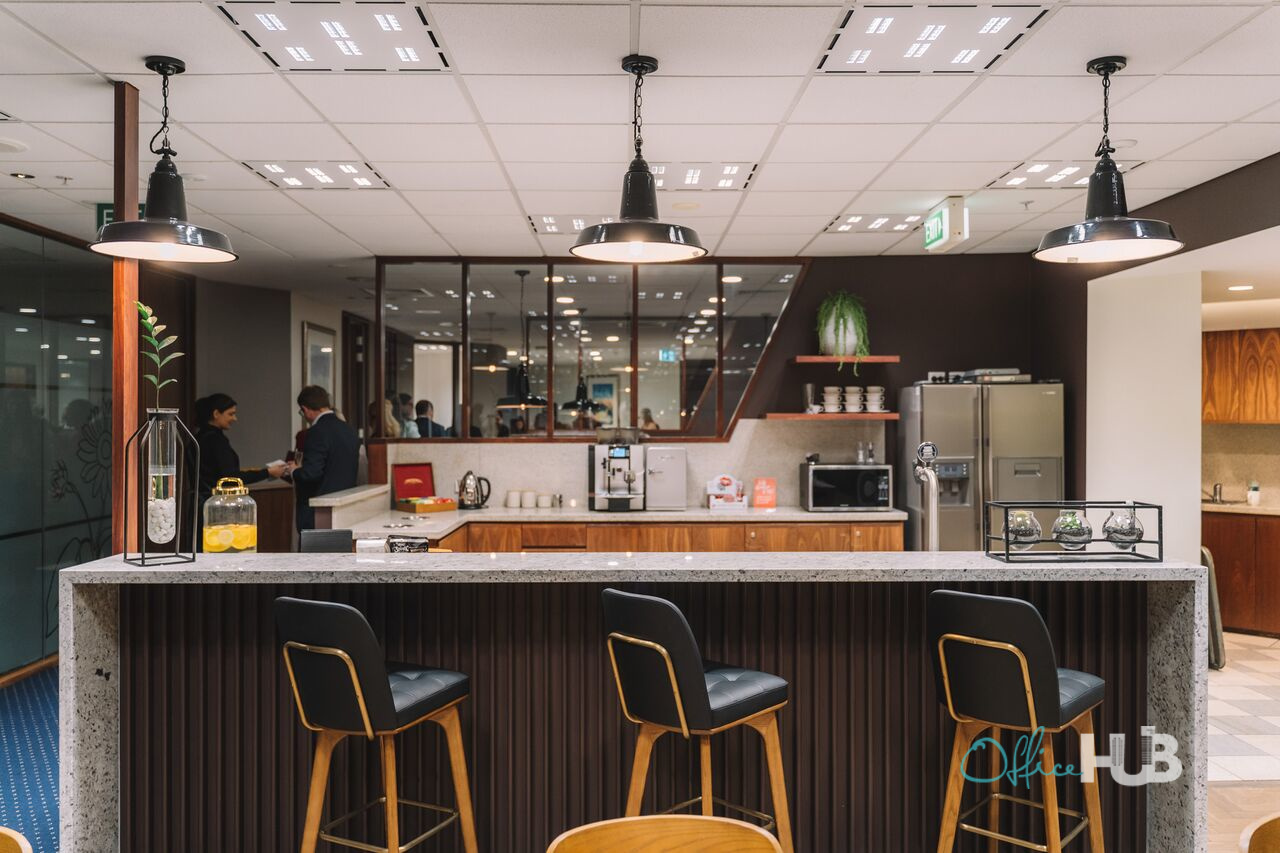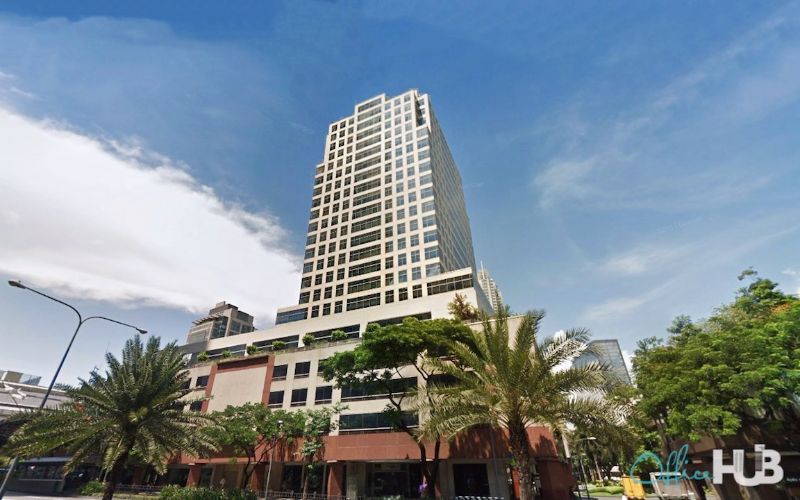 Last but not least, global provider Servcorp has also successfully tapped into the Filippino market with a centre located on the renowned Ayala Avenue. It is conveniently located with everything at your fingertips within prestigious Ayala Avenue Office Tower. Offering private offices and dedicated desks with ergonomic furniture and ample meeting rooms, everything ready for you to move in. Ayala MRT City Train Station is just a five minute walk away while five-star hotels and restaurants are also easy to reach. Professional and stylish office space!
Looking for the perfect flexible office space for your enterprise team?
Office Hub's local experts find vacancies, shortlist spaces, organise tours and haggle down the price on your dream workspace – all for free.
Click here to search available workspaces in Makati, or simply tell us what you need and we'll email you your tailored coworking shortlist within one business hour.