Serviced Office vs. Traditional Office: Making the Best Choice for Your Business
Harry Chan | 7 November, 2023 | Est. reading time: 5 minutes
Let's face it. The UK economy is struggling to stay on top of its game based on both the
latest data and forecasts
. The inflation remains high and this is not a good sign for both providers and consumers.
Now, let's skip to the business world. Given the current state of the UK economy, it's imperative to make well-informed decisions for your business in order to prevent unfavorable outcomes.
For instance, choosing between a serviced office vs. traditional office can have a significant impact on your business.
Selecting the ideal workspace isn't just about cost savings; it's a strategic move to ensure your business thrives. Here's a comprehensive guide that will help you understand the pros and cons of the aforementioned workspaces.
What is a Serviced Office?
A serviced space is a type of workspace where everything you need is provided by a third party. This is a convenient and flexible office solution since it is fully equipped with the amenities and services you need for your business and work.

Amenities and services often include high-speed internet, business support services, conference rooms, printing facilities, collaborative spaces, shared kitchens, and more.
What is a Traditional Office?
Traditional offices are conventional, self-managed workspaces. They involve long-term leases, upfront costs, and are often self-furnished. These offices cater to businesses seeking complete control and customization over their space but come with rigid lease terms.
Key Differences of Serviced Office vs Traditional Office
Accessibility
Serviced offices typically offer centralized locations. A centralized location allows you to have easy access to transport terminals, which is convenient for those who commute regularly. Being in a central location also means easy access to various restaurants, coffee shops, malls, and even gym facilities. 

 
Serviced Space
Traditional Space
Convenient travel, cheaper transportation costs
Longer commute, high transportation costs
Easy access to transport terminals
Inaccessible to transport links
Has nearby eateries, malls, and more
Usually far from food establishment and other amenities
 
On the other hand, traditional offices often have varying locations and may be less accessible. Inaccessible locations may sometimes require long hours of travel and high transportation costs. This could also consume your energy and time, which might lead to an imbalance between work and personal life.
Leasing Terms
Serviced spaces offer a cost-effective solution by bundling amenities, services, and maintenance into a single, transparent monthly fee. This office space solution also typically offers short-term lease options, which can range from a few months to a year or more. This flexibility is advantageous for businesses as it allows them to scale their workspace to match their changing needs.

 
| | |
| --- | --- |
| Serviced Space | Traditional Space |
| Short-term leases | Long-term leases |
| Can scale up or down immediately | Limited scalability |
| Cost-effective | Expensive, involving high upfront costs |
Meanwhile, traditional offices often involve long-term leases, which can be a significant drawback for businesses seeking flexibility. Businesses are responsible for setting up and furnishing the space, incurring significant upfront costs. They also need to budget for varying and sometimes unpredictable operational expenses like utilities, maintenance, and staff.

Keep reading below to determine which will prevail in serviced office vs. traditional office clash.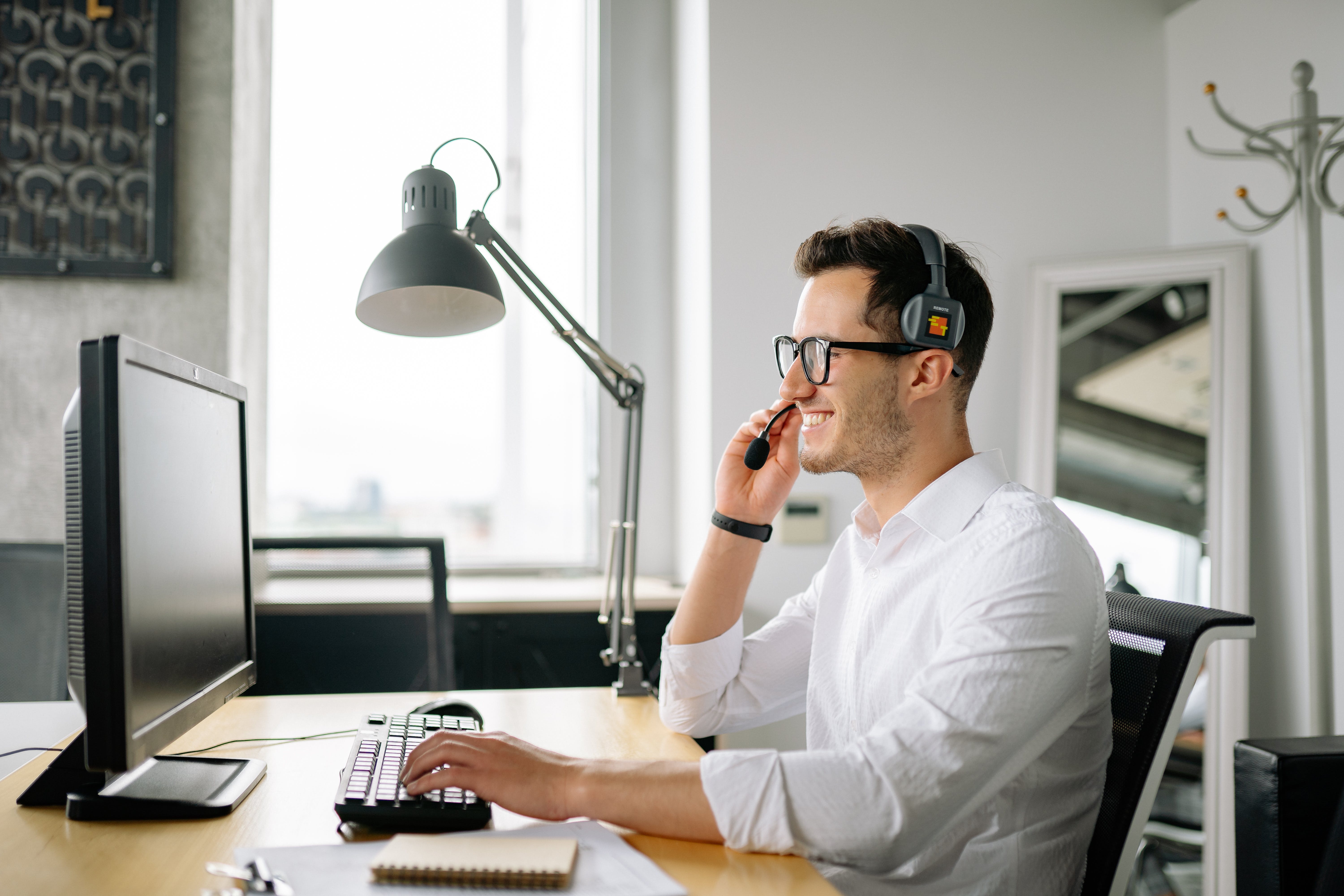 Setup and Features
Serviced offices come fully furnished with everything you need, like desks, chairs, and sometimes decorations. They also offer various amenities, including high-speed internet, phone systems, security, kitchens, and meeting rooms. This hassle-free option allows businesses to focus on their core operations and growth.

 
| | |
| --- | --- |
| Serviced Space | Traditional Space |
| Fully furnished | Requires investment in the initial design |
| Already includes decorations, equipment, and amenities | Must provide everything needed for the workspace |
| Provider usually handles maintenance and repair | You're responsible for fixes and maintenance |
| Limited to no customization offer | Provides the freedom to customize |
Unlike serviced spaces, traditional offices expect businesses to buy and set up their own furniture and often need a lot of money. This process takes time and can be expensive, especially when buying office equipment. Tenants must also handle repairs and maintenance, but they have the freedom to customize the space to their liking, unlike other
office space
solutions.
Rental Costs
Serviced spaces have clear and predictable costs because they bundle everything into one monthly fee. This makes it easy to budget and manage finances. The fee covers rent, utilities, amenities, and services, helping businesses, especially startups and growing ones, use their resources more efficiently and plan their finances better.

 
| | |
| --- | --- |
| Serviced Space | Traditional Space |
| Clear and predictable costs | Changing and unexpected costs |
| All-inclusive pricing | Fluctuates with business needs |
| No hidden charges  | May have hidden charges |
Conversely, traditional offices often have changing and unexpected costs. These can include things like utility bills, maintenance, and cleaning, which can make budgeting uncertain and complex. Additionally, there might be hidden charges during the lease that can surprise businesses, making it hard to plan and control the total cost of keeping a traditional office.
Making the Right Choice
The serviced office vs. traditional office clash allows us to learn their pros and cons. After weighing both sides, we can say that serviced spaces are an excellent choice for businesses seeking convenience, flexibility, and cost predictability. With centralized locations, turnkey setups, and accommodating leasing terms, they provide an ideal environment for businesses to thrive.

Ready to take your business to new heights? Office Hub is here to lend you a hand!

With over 10 years of real estate expertise, Office Hub is committed to providing well-tailored office spaces across the globe. Coworking spaces, private spaces, enterprise spaces, virtual spaces – we got it all!

Join the ranks of over 150, 000 satisfied clients who have embraced the future of work through our flexible office space solutions. Contact us now to get started!