The Best Coworking Spaces in St Kilda
Looking for flexi space in the buzzing beach side suburb St Kilda? Be sure to check out our complete list of the 5 best coworking spaces in St Kilda and nearby suburbs.

Just south of Melbourne CBD, positioned in the pocket of Port Phillip Bay and right next to South Yarra, you'll find the tranquil beach side suburb St Kilda. Combining quality coffee and the creative vibe Melbourne is so well-known for with the seaside esplanade and picturesque views, St Kilda is not just a must-visit for tourists but a fantastic place to base your business. 
Especially if you're seeking a flexible office space that will strike the perfect work-life balance; St Kilda and neighbouring suburbs present a great list of quality coworking spaces with everything from corporate private offices featuring skyline views to community-focused coworking packed with foosball tables. 
Kick off your shoes and walk along St Kilda Beach and St Kilda Pier, head to the conjoining Acland and Fitzroy Streets for stunning views of Port Phillip Bay or take a stroll down Acland Street and grab some gelato. In St Kilda there are countless opportunities for after-work and in-between-work activities!
Without further ado, stop searching and keep reading for the best coworking spaces in St Kilda and nearby suburbs..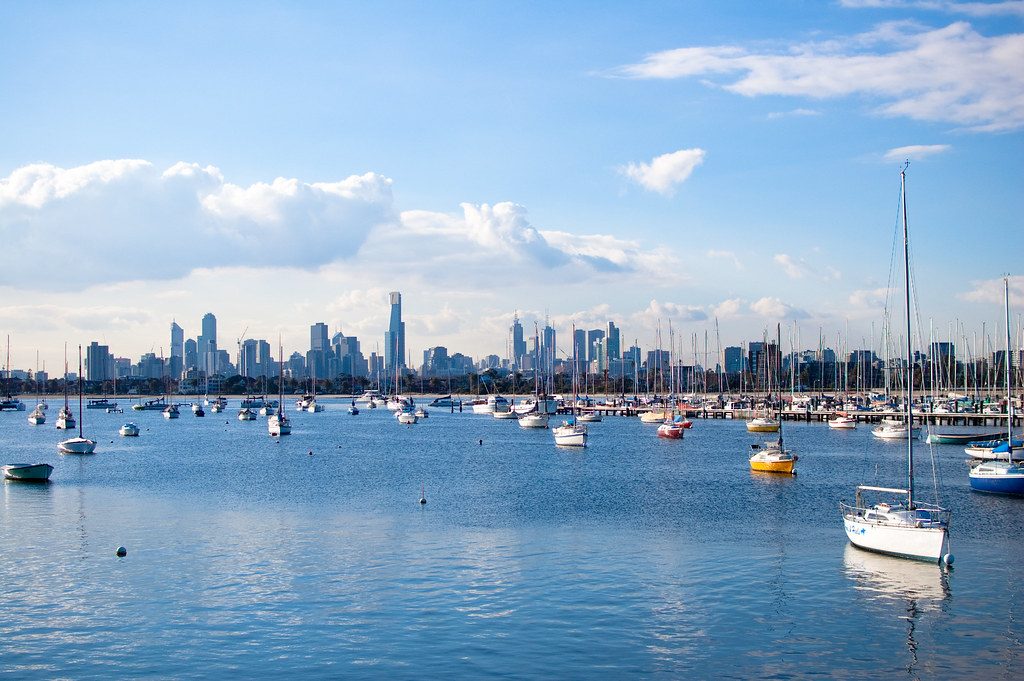 1. Engine House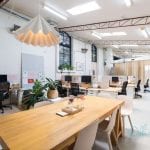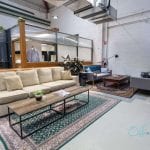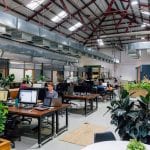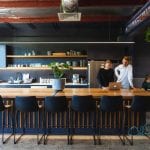 Dedicated Desks from: $92 per week
Private offices from: $352 per week (4 people)
Engine House is a well-established coworking provider in Port Phillip Bay, with one centre located on Wellington Street in St Kilda and another one just a couple of kilometers south in Balaclava. Both centres place a focus on establishing a community for serious work mixed with just the right amount of play. Their coworking facilities boast a modern industrial style with a relaxed atmosphere where everyone feels welcome. The fabulous inclusive benefits include a sunlit courtyard, barbecue facilities, onsite cafe, event space, just to name a few – to wow any experienced coworker. You'll love the events and social programme which have been curated with one clear purpose; to help growing SMEs, freelancers and entrepreneurs to thrive in both business and life. On top of that, they have both been positioned in extremely convenient locations just steps from great coffee, tasty food, gyms and yoga studios.

See Availability at Engine House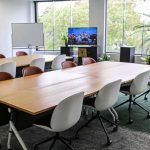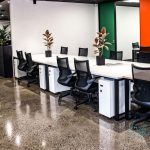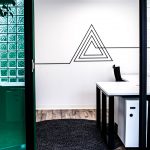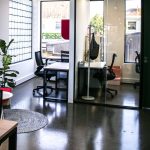 DEdicated desks from: $114 per week
private offices from: $144 per week
Break away from the grey of cubicle life and join in on the fun at CoWork Me's uber cool recreation areas. Sitting within an instantly recognisable building featuring floor to ceiling windows providing an airy and light-filled environment, while the fit out is colourful and quirky making for a happier working day! Picture this; Start the day with a yoga session with your coworker, grab a quality brew from the onsite cafe, be productive all day long in the work studios, quiet work nooks and meeting rooms and finish the day off by challenging someone to a game of foosball. What's more, it's all located at just a 7-minute bike ride from St Kilda Beach, so you can easily go for a dip in the ocean and for a midday run along the Esplanade anytime you feel like it. Designed for you to feel inspired, motivated and foster real connections with like minded businesses right in the heart of St Kilda.
3. Deskworx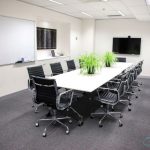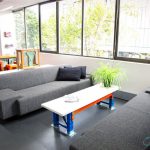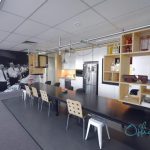 Dedicated desks from: $125 per week
Located on St Kilda Junction, this coworking hub is within walking distance of Fitzroy Street, St Kilda Beach and just minutes from the heart of Melbourne. The space is home to innovative, creative and professional businesses, creating a vibrant environment to work in. The open plan layout gives your business the option to expand or retract as it evolves, while it truly makes you feel like your home away from home. Furniture, break out areas, generous kitchen facilities and meeting rooms are all included in this beautiful light drenched space. A productive workspace for startups, scaleups, freelancers and innovators alike.
4. Regus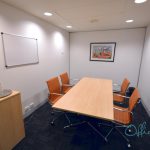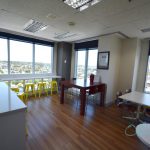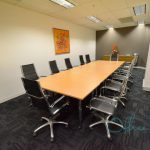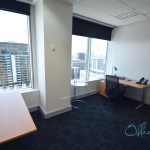 dedicated desks from: $100 per week (2 people)
private offices from: $147 per week
Although South Yarra is a couple of suburbs north of St Kilda, this serviced office is still worth mentioning due to its impressive fit out and extensive global span. Coming to you from the biggest office provider in the world, this flexi space is sitting within the Como Commercial Tower and neighbouring tenants include media firms and computer software manufacturers. This serviced office centre is located on two of the top floors, presenting jaw-dropping views from the pristine meeting rooms and offices. While this is not a creative coworking hub packed with ping pong tables and hammocks, it includes all the features you would want in a professional serviced office space; reception services, high speed internet, prestigious location and last but not least a unique opportunity for enterprise teams.
5. Hive Workspaces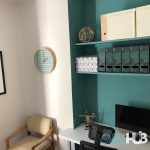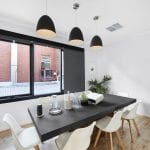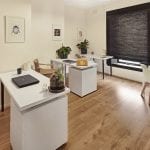 dedicated desks from: $74 per week
Private offices from: $318 per week (4 people)
Dreary old offices are no more. The Hive Workspaces in Prahran offers a fresh mix of private offices and dedicated desks in a shared workspace with awesome facilities like an ultra-modern eight-person boardroom, project room and private meeting room, all packaged with a super clean, light and minimalistic look. Just like St Kilda, Prahran offers a bustling vibe and heaps of eateries, rooftop bars and local shops. Most importantly, you're just minutes from St Kilda Beach. Looking to cultivate creativity, collaborate with others and nurture your business? This stylish plug-and-play space is just the ticket!

See Availability at Hive Workspaces

NB: all prices are accurate at the time of publishing and reflective of Office Hub rates for each provider. They are subject to change so get in touch for a current quote for any of these North Sydney office spaces – we're here to help any time.