The Complete Roundup of the Best Coworking Spaces in Perth
Looking for an office space in Perth that will get you jumping out of bed in the morning? Perth's wide range of coworking and serviced offices make heading to work a whole lot more appealing – and they have the power to help you grow your business too.
But with all the options available, it can be hard to know which office space will be best for you. Beyond the simple desk or private office, what else do they offer? What's the atmosphere like? What support can you get? Style, services, facilities, location and, of course, price – it all needs thinking about and, with heaps of new coworking options in Perth, it can get totally confusing.
But don't worry – we've done the research, spoken to real life members and mystery shopped the heck out of them so you don't have to.
Whether you're a freelancer, entrepreneur, startup, small business or enterprise, there's a shared office in Perth that will suit you down to the ground. Even better, all the spaces on our list offer great prices and flexible memberships to help you find the right package for your business.
So stop meticulously scouring the market for the right flexible office space in Perth – here's your ultimate guide. We've rounded up of all of Perth's best coworking spaces including features, facilities, rates and the types of businesses we think they suit best.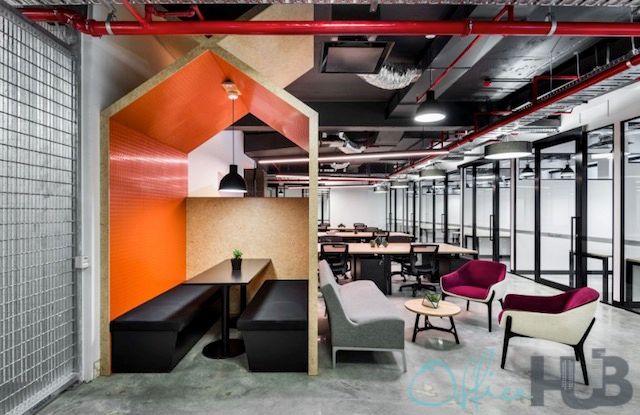 Best For: Events, community & amazing interior design
Would Suit: Innovators, startups & social butterflies
FLUX is a community-focused coworking space by SpaceCubed which has attracted some of Perth's fastest growing organisations. We love the warehouse style interiors, stunning original artwork, bespoke furniture and all-round good vibes at this office. We're even more impressed with the resources innovation hub, 3D printers and virtual reality lab which show a real commitment to accommodating the most forward-thinking businesses in Perth now and in the future. Plus, the events at FLUX are next level. Whether you're holding your own in one of their three dedicated spaces – the Deck terrace, the Hinckler seminar space or the Base conference room – or you just plan on attending them, you'll find more opportunity to learn, engage and connect with others at FLUX.
Coworking spaces from $166 per person per week.
Private offices from $220 per person per week.
WeWork
Northbridge
St Georges Terrace
Best For: connecting like minded businesses
Would Suit: creatives and enterprises
The household name, WeWork, has arrived in town with not only one, but two buzzing coworking centres. On St Georges Terrace within the iconic Central Park Tower you'll find the first WeWork. Ideally located in Perth CBD, the team will stay energised in the art-filled lounges and fuel focus on the fully equipped boardrooms. A quick walk a bit further north, you'll find the second WeWork and one of the newest additions to Perth's coworking landscape. Located in Northbridge, this flexi space will strike the perfect work-life balance with wellness-rooms, micro-roasted coffee and comfy lounge areas. Both centres offer what WeWork is so well-known for; Fantastic networking opportunities to connect with forward-thinkers and like minded individuals over a beer or at any of the professional or social events on offer every week.
Coworking desks from $95 per week.
Private offices from $157 per week.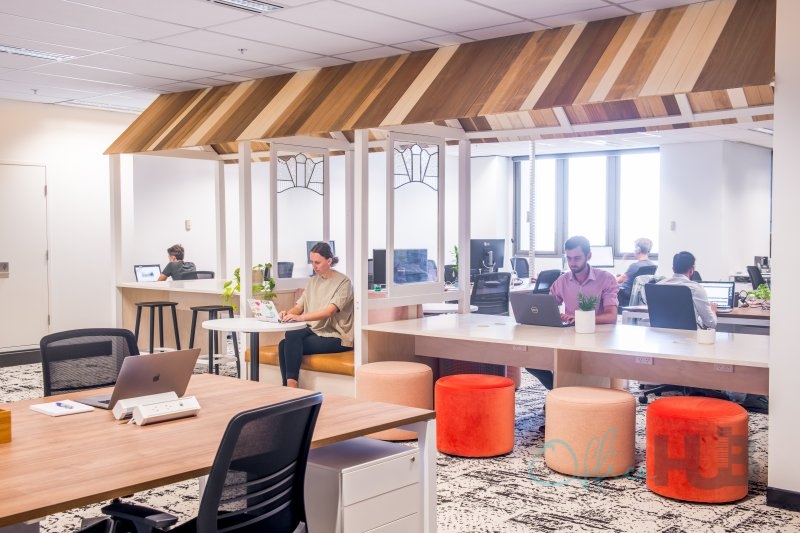 Best For: Creative vibes & startup support
Would Suit: Tech & creatively focused companies
Riff is SpaceCubed's second offering and it provides similarly amazing coworking spaces to suit every business. When you step inside, it really feels like you've stepped into the heart of Perth's buzzing entrepreneurial scene with vibrant design, animated conversation and purposeful events and programs to help you accelerate your business. The SpaceCubed app is also an awesome way to make business and social connections with likeminded people.
Coworking spaces from $157 per person per week.
St Georges Terrace
Osborne Park
West Perth​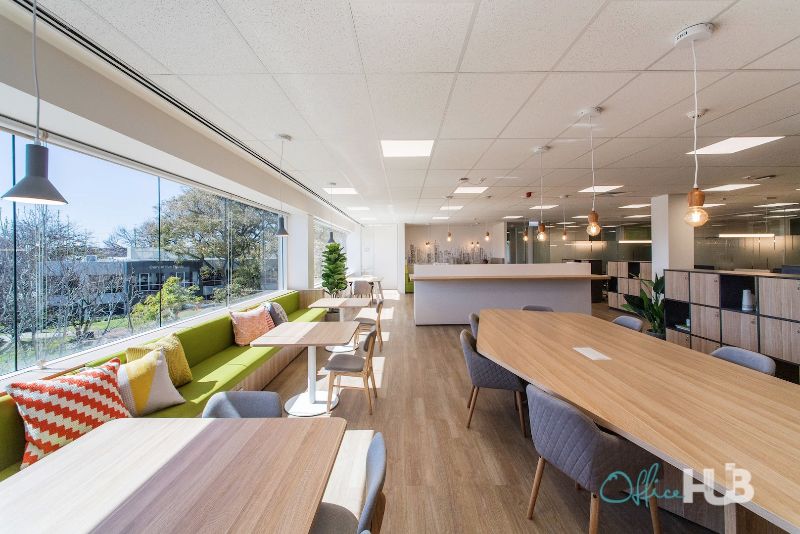 Best For: Affordable rates & business services
Would Suit: small businesses needing support and professionalism
The world's largest serviced office provider has five locations in Perth – three on St Georges Terrace, one in West Perth and one newly opened space in Osborne Park. The colourful light-filled design at the Osborne Park office makes it our firm favourite – and you'll love the parking options and easy commute too – but all of Regus's Perth offices offer excellent flexible coworking, private office spaces and a range of support such as call and mail handling. One of their St Georges Terrace locations has a swimming pool, gym and tennis courts as a bonus. With some of the best rates in the industry, Regus will always be a firm favourite among Australian businesses even if the style isn't as creative or trendy as others.
Coworking spaces from $114 per person per week.
Private offices from $200 per person per week.
View current availability at Regus Perth: 44 St Georges Terrace, 221 St Georges Terrace, 267 St Georges Terrace, 100 Havelock Street or 355 Scarborough Beach Road.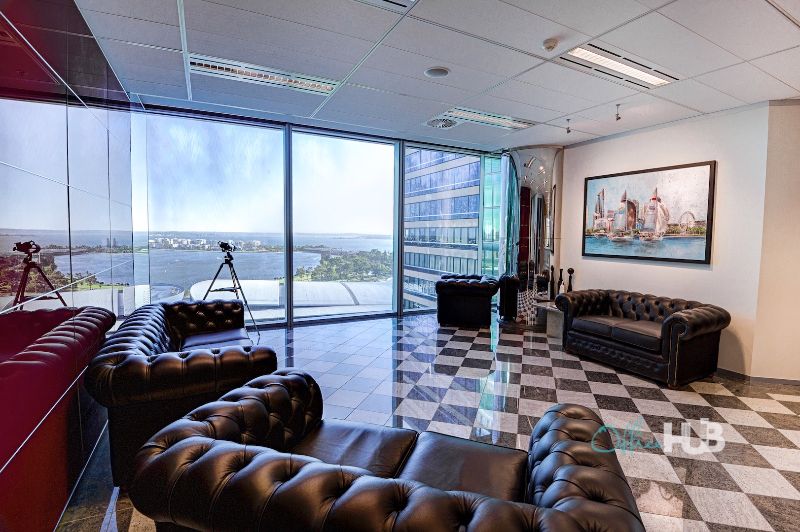 Best For: Classic feel & great IT
Would Suit: Corporates, Enterprises & Professional Services
Servcorp is a global serviced office provider and operates three locations on St Georges Terrace in Perth. It's known for its outstanding level of service and IT infrastructure. And we can see why – as soon as we walked in the door we were greeted with a seamless welcome from the professional managing staff to start off our polished tour. These offices sit in renowned business buildings with far-reaching views. Servcorp is perfect for enterprise, corporate and larger firms in Perth for whom business image and IT connectivity is key – but it's not somewhere you'd rock up to in jeans and sneakers.
Private offices from $227 per person per week. Find out more here.
St Georges Terrace
Burswood Road​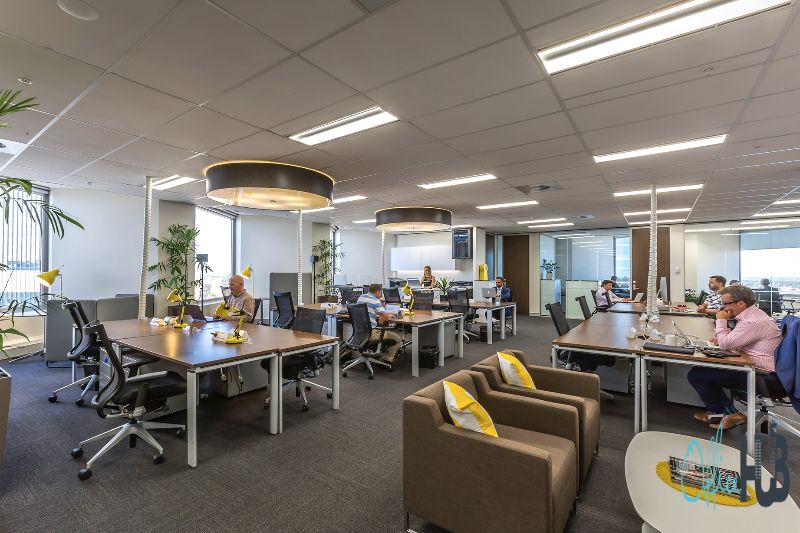 Best For: Amazing customer service
Would Suit: Growing businesses
Liberty's workspace revolution comes in the form of great facilities and exceptionally good customer service – this really is one of the best places in the country for incredibly attentive support. As for the space, it's professional, modern and comfortable and light-filled – all you need and want, especially at these great prices. Members we spoke to love the simple billing and the well-equipped meeting rooms that come with everything you need to host clients with ease.
Private offices from $138 per person per week.
Spaces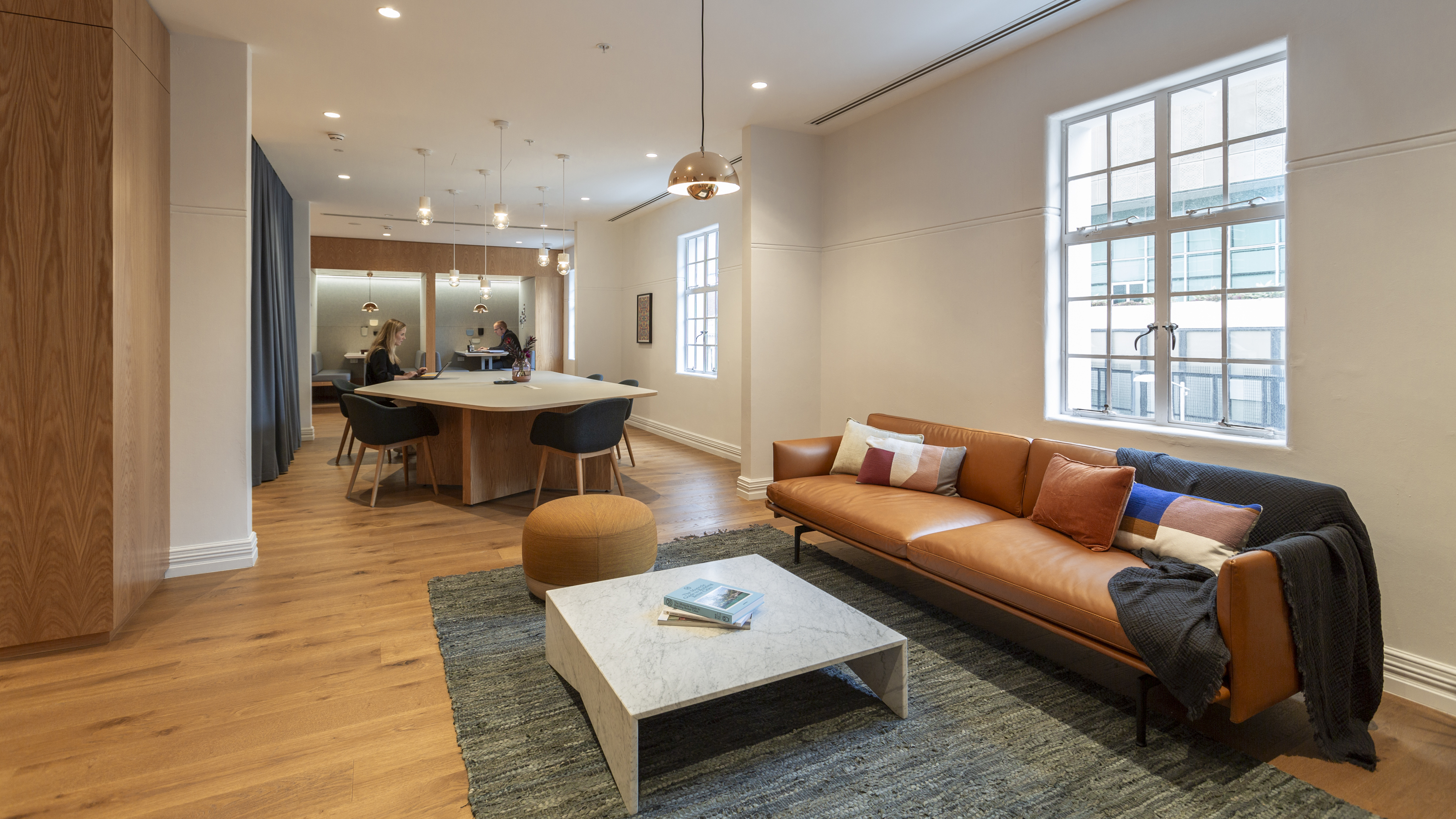 Best For: beautiful designer space
Would Suit: urban professionals
No matter if you need a few square metres or a few hundred square metres, this workspace can provide you with a perfectly sized environment for you and your team. What's more, the interior has been designed to the absolute highest standard, making for an enjoyable, relaxed and inspiring atmosphere. Perfect for the professionals always on the go, the Wentworth heritage building is a beautiful late-night, seven-days-a-week destination for business, retail and leisure. It is filled with international retail brands, awarded restaurants and a vibrant mix of small bars and cafes.
Private offices from $225 per week.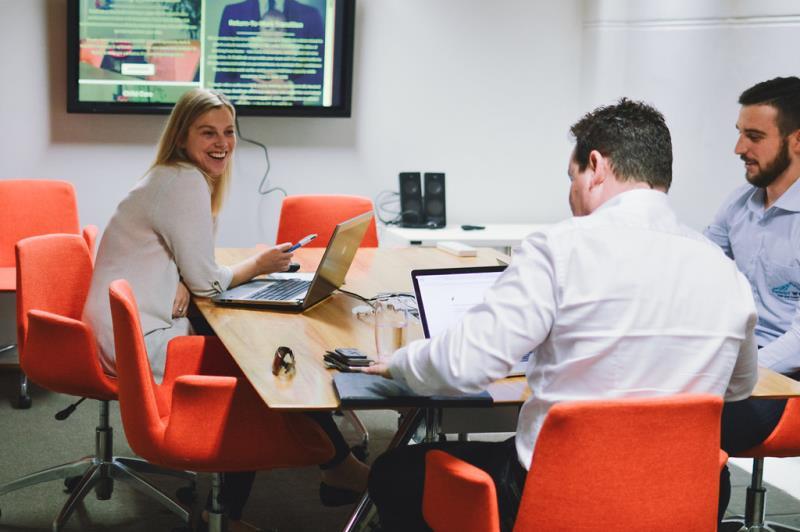 Best For: Onsite childcare and a welcoming atmosphere
Would Suit: Working Parents
Combine the facilities and feel of a professional office space with a fully staffed childcare centre and you get Bubdesk – the missing puzzle piece for Perth parents transitioning back to work. We absolutely love the unique concept of this coworking space and can see exactly why it's so popular: parents get to focus on work safe in the knowledge that their kids are in great hands. What's great is that Bubdesk seems to understand that every parents' needs are different, and they are flexible to sorting a solution that works from you – whatever balance you need between work, life and raising your little one.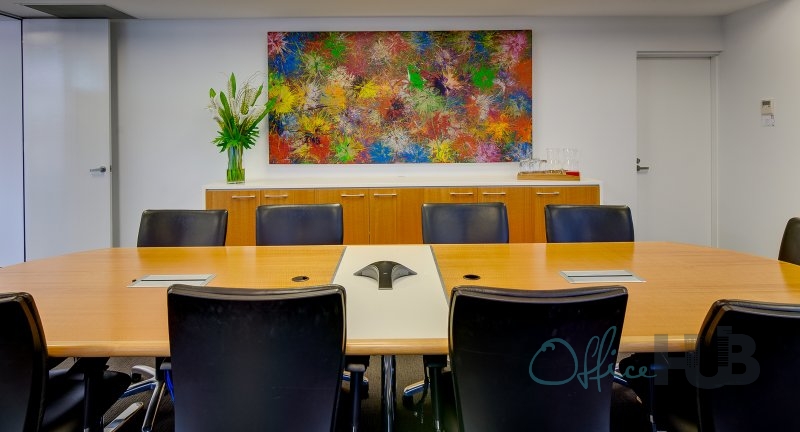 Best For: Suburban location in Welshpool
Would suit: Businesses needing convenience and parking
The Aspire Centre is a fully serviced office centre and easily the best office space in Welshpool. Combining the professionalism of a CBD office with the convenience of the suburbs, this office will let you achieve the balanced lifestyle you've been seeking. The Aspire Centre offers affordable and flexible memberships ideal for small businesses and business owners who need a range of administrative services to support their processes.
Coworking spaces from $127 per person per week.
Private offices from $368 per person per week.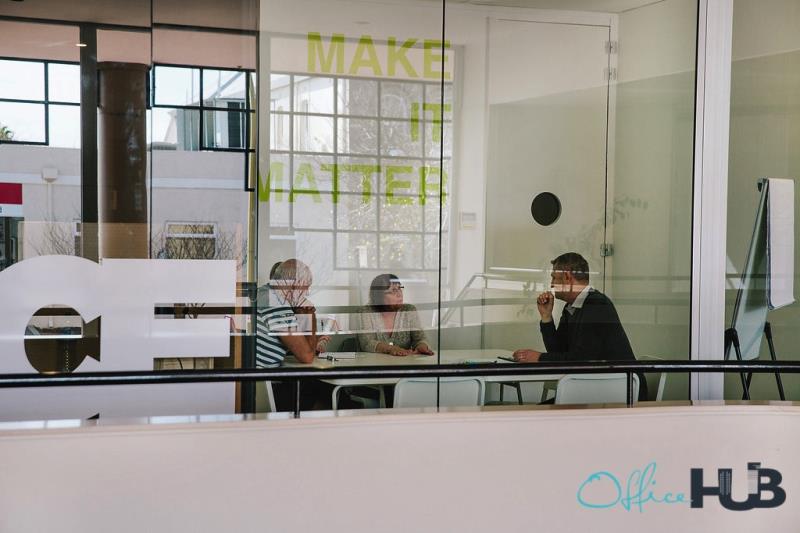 Best For: Metro location in trendy Victoria Park
Would Suit: First time office renters & freelancers
Nestspace is a boutique serviced office located in the trendy suburb of Victoria Park. Located on the cafe strip and just 10 minutes' drive from Perth CBD, it's hugely convenient and has plenty of parking. Their coworking spaces are "cubi-offices", where you enjoy an element of privacy from partitioned desks within the open plan collaborative environment. Access to meeting rooms is included in the price which is a great bonus and with great prices, flexible rates and a creative design, this space is great for small businesses in any industry. If you're moving out of the home office for the first time or looking to cut costs associated with your office space, Nestspace is well worth a look.
Coworking spaces from $114 per person per week.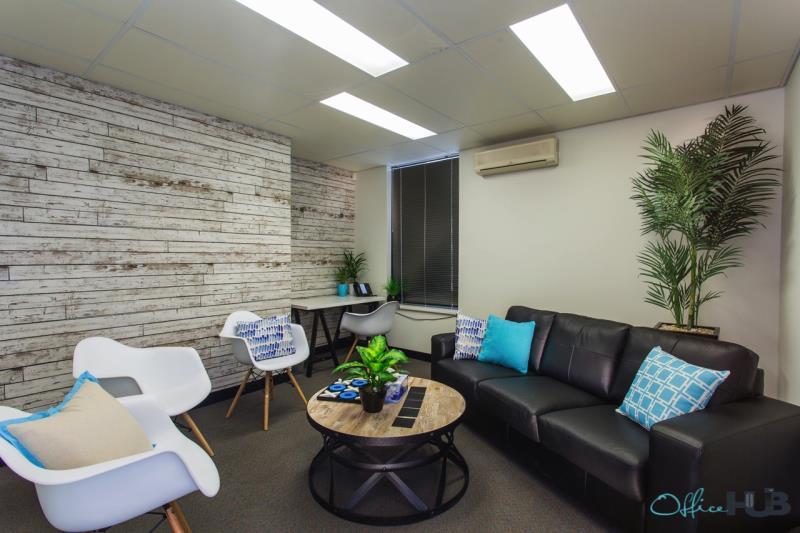 Best For: Friendly local support and boutique pricing
Would Suit: Tight budgets
Simple, professional and functional, Integrity is well equipped with everything small businesses need to grow. You can save on your technology outlay with fibre internet and a state-of-the-art phone system (all included in their memberships) and there are great meeting rooms for hire. The friendly reception staff are there to help with errands and tasks during business hours and onsite secretaries can save you thousands compared to employing your own. A great serviced office with even better pricing, Integrity is a no-brainer for small businesses looking for affordable but professional office space in Perth.
Coworking spaces from $75 per person per week.
Private offices from $145 per person per week.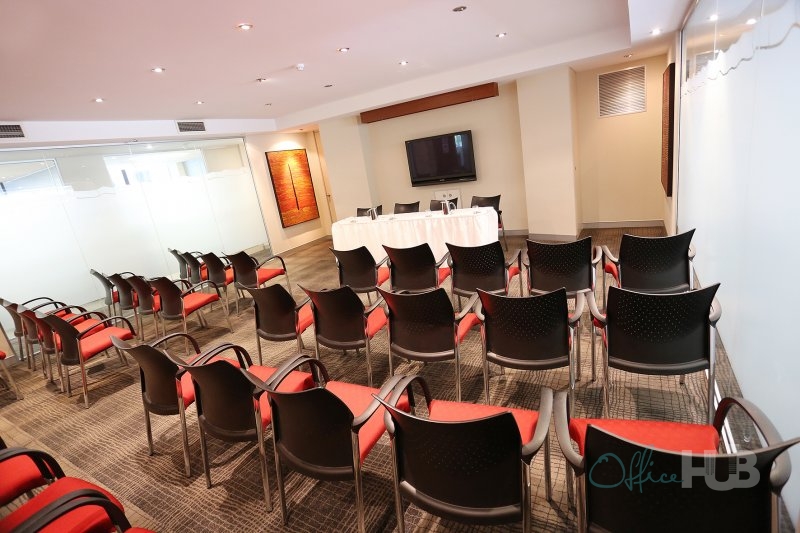 Best For: Conference space and boardrooms
Would Suit: Oil, gas & mining businesses
The Park has been locally owned and run for more than 20 years and the lovely team have nailed their USP – save businesses money and offer the flexibility and support that you can only get from a small provider. We got the feel that any request would be accommodated here as the onsite team go that little bit further to ease your working day. The boardroom and conference facilities are particularly impressive and far better equipped than a standard hotel meeting room. Aptly named, it boasts a great garden setting to help you energise and refocus. Set over three floors in the vibrant heart of the West Perth business district, The Park Business Centre gives you the professional edge at a lower price.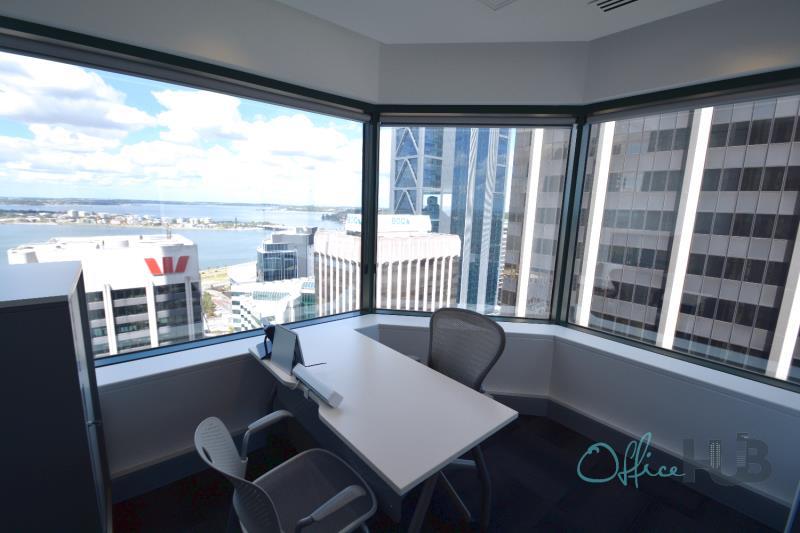 Best for: Corporate identity
Would suit: Professional, corporate and enterprise firms
The Executive Centre is the world's premium serviced office provider. It's Perth location is strategically located on St Georges Terrace. The office is curated for a corporate-leaning clientele yet banishes all the stuffy stereotypes of a classic serviced office with contemporary interiors and state-of-the-art infrastructure. We were particularly impressed with the business concierge services on offer – whether you rent a desk or an office, you can benefit from help with company set-up, IT consulting, administration and continuity services.
Coworking spaces from $63 per person per week.
Private offices from $350 per person per week.
NB: all prices are accurate at time of publishing according to Office Hub rates. They are subject to change so get in touch for a current quote for any of these Perth offices – we're here to help any time.