Top 10 Coworking Spaces in Hong Kong
Cost-effective, beautiful and inspiring – Hong Kong's flexible workspace solutions are some of the world's best. Here's our complete round-up of the top coworking spaces in Hong Kong that give way more value for money.
Hong Kong has once again been named the most expensive place in the world to rent a commercial office. Rent, local taxes and service charges add up to make the sought-after Central district 30 per cent more expensive to rent an office than in West London, the world's second most costly location.
Driven by shortage in supply and a rapid rise in Chinese Mainland companies renting office space in Hong Kong, the city is now down to just a 4.3 per cent vacancy in Grade A office supply. Central District on Hong Kong Island is down to just 1.4 per cent.
Local businesses have long felt the pinch and many are moving to outer locations to reduce their overheads.
But others – the movers, the shakers, the innovators and the trailblazers – are choosing a different route.
They're keeping their prime business location in Hong Kong Island or Kowloon, and they're cutting costs. They're gaining flexibility and incredible facilities. And they're enjoying a community atmosphere with more like minded people, more business opportunity and more fun.
They're choosing coworking – the more flexible, affordable and simple way of renting office space in Hong Kong.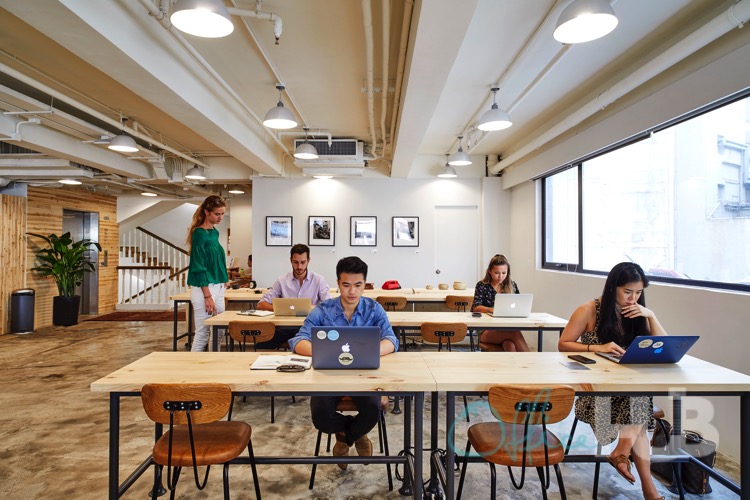 Hong Kong's relatively young coworking market is one of the most design-led and wellness-focused in the world. Office spaces are beautifully curated with dedicated facilities to boost health and happiness. Events and programmes are tailored to build relationships and foster communities. Even better, there are both private suites and coworking desks in most coworking centres so companies of all sizes and industries, along with entrepreneurs, startups, freelancers and digital nomads, can find the right office space for their needs.
The Hive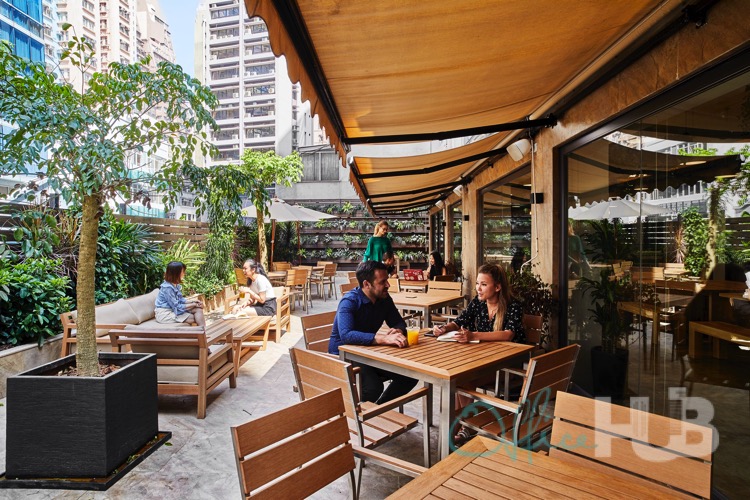 Central, Sheung Wan, Wan Chai, Kennedy Town, Sai Kung & Wong Chuk Han
The Hive was born in Hong Kong and offers seven hugely popular coworking centres across the territory. It specialises in beautiful workspaces and community-building event programmes as it aims to encourage entrepreneurs, early stage businesses and SMEs to achieve their full potential. Buzzing with innovation and collaboration, it's easy to feel the motivation and passion of members at The Hive. Plus most locations have stunning rooftop terraces where you can escape the hustle and bustle of the streets below. Two of The Hive's workspaces are curated for creatives – The Hive Studios and MakerHive – and they've recently launched the Hive CoFarm, where startups can run agri-projects and groups can grow their own produce in the community garden. We love their understanding of young businesses and their focus on empowering members to reach unforeseen success.
Campfire
Causeway Bay, Kennedy Town, Wong Chuk Hang, Quarry Bay & Taikoo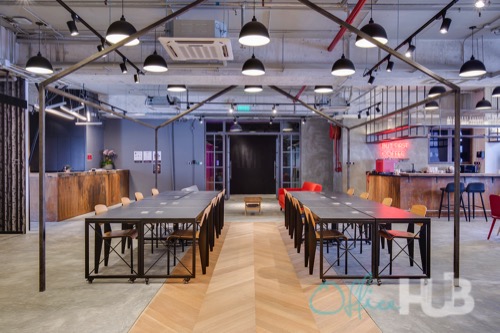 The industry-specific coworking spaces from Campfire are redefining the way Hong Kong's entrepreneurs work by providing the specialist facilities and flexibility they need to grow their business. If you're in tech, fin-tech, marketing, advertising, photography, interior design or product design, there's a Campfire coworking space for you and it's enviably located in one of Hong Kong's most creative and exciting precincts. From a custom-built Trade Floor to photography studios, material libraries, catwalks and pitching areas, Campfire understands how you can achieve more and offers world-class amenities to power up your success.
WeWork
Lan Kwai Fong, Causeway Bay, Wan Chai & Quarry Bay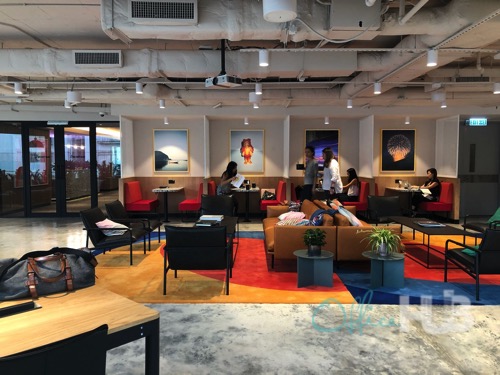 The world's largest coworking provider has four locations on Hong Kong Island and it will soon introduce another along with its first in Kowloon. WeWork's world domination is based on intelligently designed, stimulating workspaces and a management style similar to a serviced office with dedicated front desk service, stylish meeting rooms and personalised support. WeWork tops its class in flexibility – you can design your own office for 100 people, rent an affordable coworking desk for a month or anything in between – and it offers fantastic lifestyle benefits including endless micro-roasted coffee, community networking apps and special events.
Arcc Spaces
Cheung Sha Wan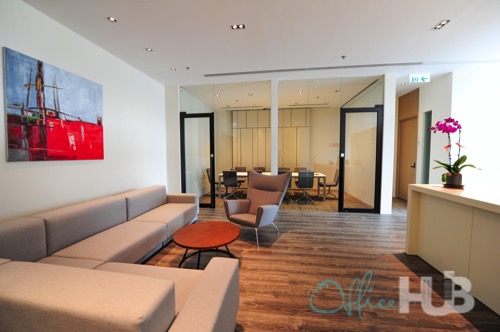 This affordable serviced office in Cheung Sha Wan, Kowloon boasts contemporary style, state-of-the-art connectivity and comprehensive facilities with a dynamic, hospitality-led approach. It has some of the market's best IT and you can optionally place your server in the dedicated server room with allocated power supply – you'll never need to worry about internet drop-offs. There are also several breakout areas so you can host guests over a cup of coffee or impress clients in one of the two immaculate and well-equipped meeting rooms.
TheDesk
Causeway Bay & Kennedy Town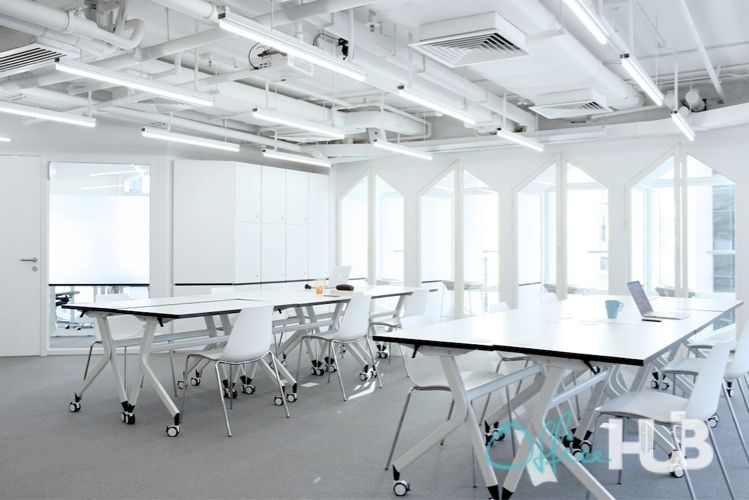 Minimalistic, stylish and refreshing are the key words at TheDesk's three coworking offices in Hong Kong. All clean lines and bright natural light, these coworking centres help you celebrate work and love what you do in an uplifting environment. TheDesk has a slightly more professional angle in comparison to more creative providers on this list, making it perfect for businesses and teams in corporate industries looking for a more affordable office solution. TheDesk's coworking centres have adaptable event spaces, project rooms, meeting rooms and extremely flexible plans so you can efficiently manage the size and cost of your workspace.
Kowloon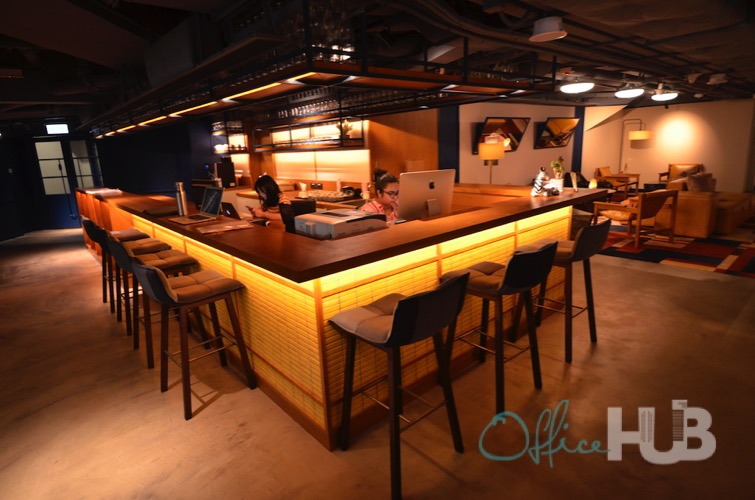 This one-of-a-kind coworking hub merges the concepts of office space, a wellness centre and a hotel for a completely unique offering in the Hong Kong market. As well as great value coworking spaces and private offices, Eaton Workshop has a range of fully equipped meeting rooms, an amazing food hall with speciality dining, a 50-seat theatre and screening room and a rooftop event space. Members even get access to the hotel's swimming pool, yoga studio and gym. The outstanding facilities altogether reflect a broader mission to design the optimal setting for thought leaders to maximise their potential.
Kennedy Town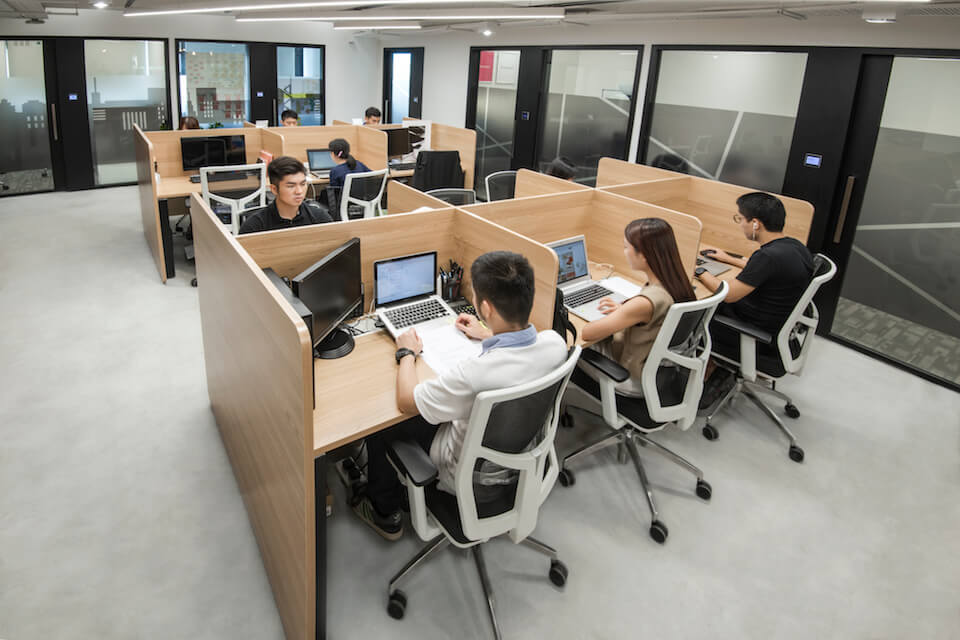 UpTown Co-Workshop provides an interactive workspace in vibrant Kennedy Town where startups and creatives meet and innovate. Its great range of private offices and coworking desks give the flexibility to accommodate every business, now and when you grow. There are fantastic meeting rooms and secretarial services available to help boost efficiency and focus. We love the fantastically versatile event space that can be hired for workshops, presentations and talks – perfect for igniting creative ideas and making impactful acquaintances.
Ozone Creative Space
Kwun Tong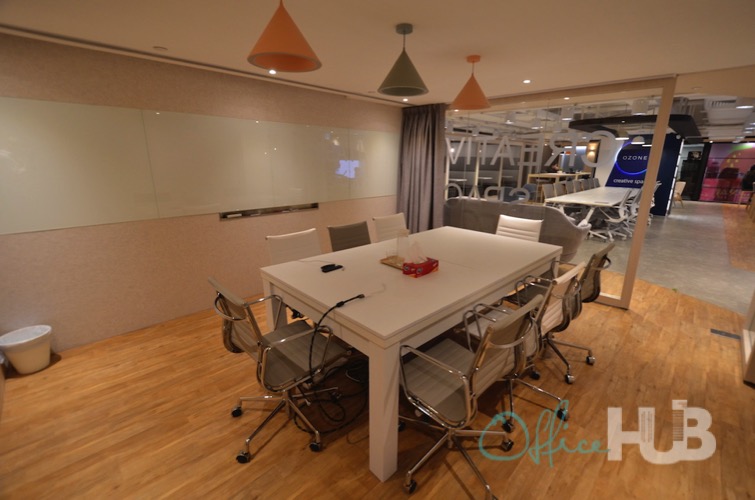 This serviced office makes our list for its relaxing vibes and buzz of innovation, collaboration and creativity. It feels way more like a coworking space than a serviced office, but you can tap into business services such as company set up, legal, accounting and insurance at discounted rates for members. Ozone has two strategically located centres in Hong Kong's "CBD2" of Kwun Tong, providing businesses with a premium address at a fraction of the cost. Open plan free-seating helps people interact and exchange ideas while impressive event and meeting spaces up to 2,700sq ft are perfect for your next big occasion.
Maui Business Centre
Causeway Bay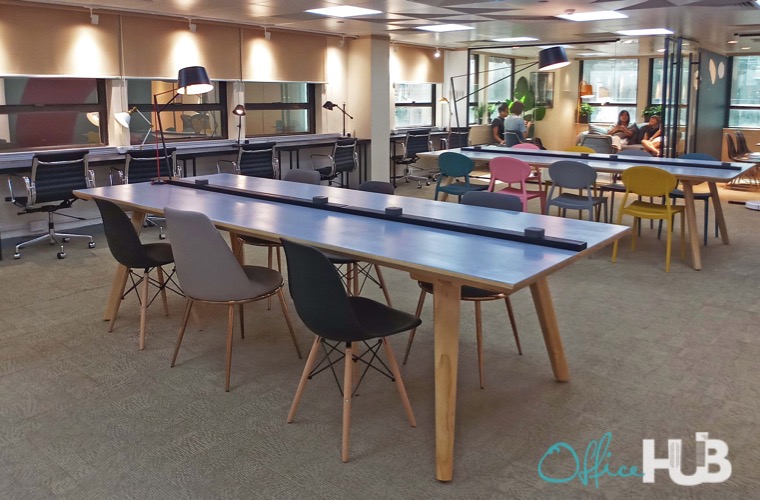 This hugely popular serviced office provider has just added a new floor in Causeway Bay and it's all about coworking. With a real emphasis on the lifestyle and business benefits gleaned from connecting with others in the workplace, the Causeway Bay coworking space features dynamic meeting rooms and breakout zones where you can mix with some of HK's most innovative people. Delivering the professional management of a serviced office in a way more relaxed and interconnected environment, this coworking centre is sure to stimulate creativity and refresh motivation.
TusPark Global Network – TGN
Kwun Tong & Central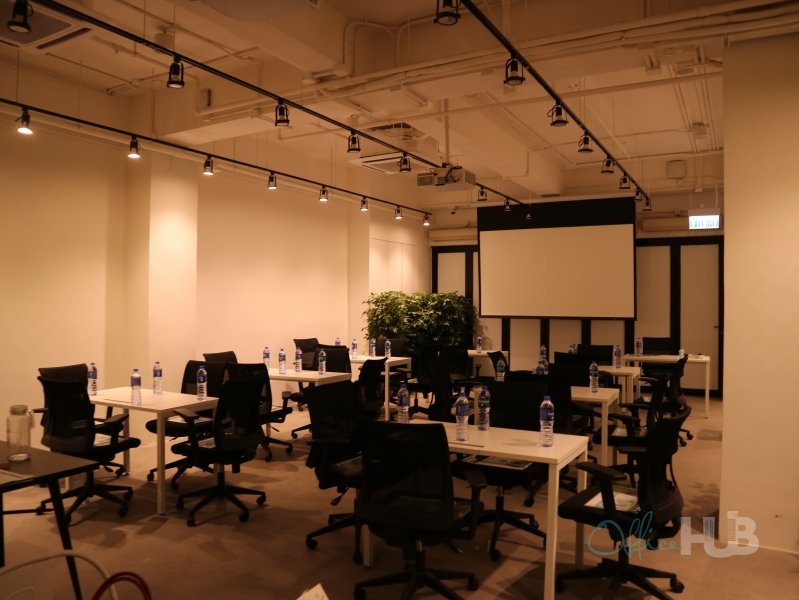 With the aim of propelling startups coming in and out of China onto the global stage, TusPark Global Network offers a full range of cross-border services, great facilities and flexible memberships. Their offices have specialist business centres with accounting, legal and registration support (plus free induction sessions) as well as meeting rooms, printing services and community events to help you grasp business opportunities with two hands. There is also a gym and activity centre onsite so you can fit exercise into your jam-packed schedule more easily.