Explore The Office Space – Surry Hills' Coolest Coworking Hub
We're chuffed to have renewed our workspace partnership with The Office Space. Their two design-led offices in Surry Hills offer some of the coolest coworking spaces in Sydney right now. Co-founder Naomi Tosic shows Grant Philipp, Office Hub CEO, around the stunning space.
From the outside, 69 Reservoir Street can go unnoticed. It's a fairly ordinary-looking office building nestled in Sydney's arty Surry Hills. Little might you realise, inside is one of the most forward-thinking, cost-effective and downright gorgeous coworking spaces in the Australian office market right now. The Office Space was founded in 2004, a time when coworking was barely a thing. Sure, there were shared offices, but everyone knew them as "community centres". In 2007 there was still only 75 official coworking offices in the world. Then people started realising the heaps of great benefits and the rest was history.  There are now tens of thousands coworking office spaces worldwide, but The Office Space was doing it first. And you can see more than a decades' worth of learning curves embedded in their practises. The onsite management team has a crazy-good understanding of modern workers' needs and the space is designed for the creative people of Surry Hills.

Watch our Virtual Property Tour to take a look around this fantastic coworking space in Surry Hills with co-founder of The Office Space Naomi Tosic.
Creative configuration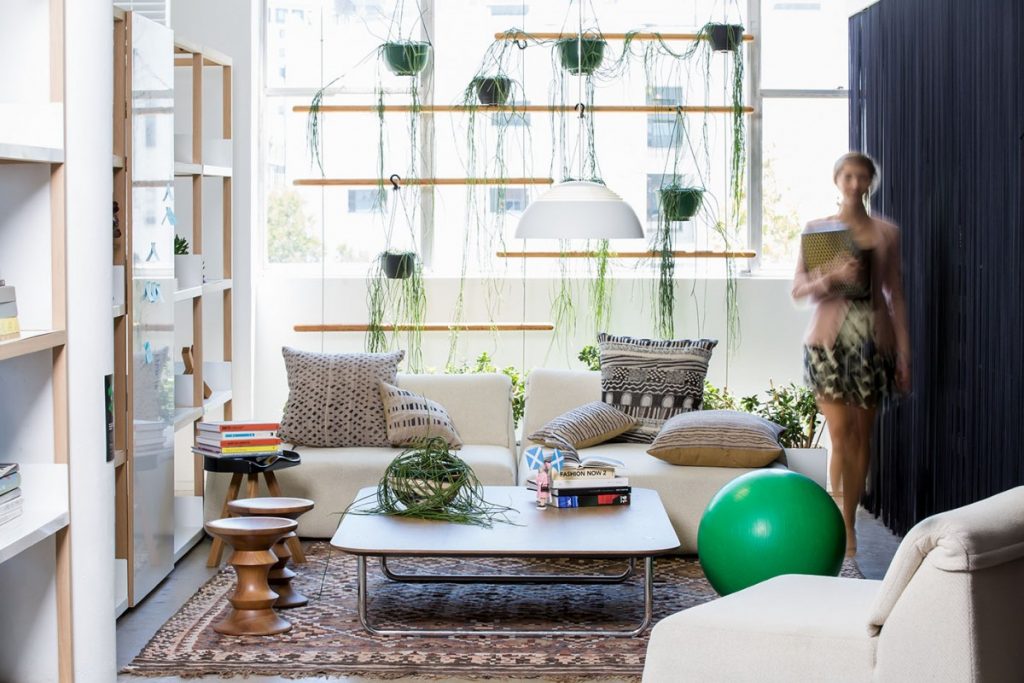 The flagship location at 69 Reservoir Street offers four floors of open workstations and suites. It has a creative agency look with rare contemporary art, designer furniture and beautiful pops of colour. Space and personality are important – each coworker has plenty of room, whether they're at a desk or in an office. No two workstations are the same while soft lighting and high-end materials strengthen your comfort and concentration. "Our clients love The Office Space because its design features are tailored to help you work smarter," says Grant. "You aren't elbow to elbow with your neighbours as The Office Space offers up to 10sqm per person. Other office providers are doing as little as 3sqm per person – that extra space is vital to feeling comfortable and private when coworking."
Curated events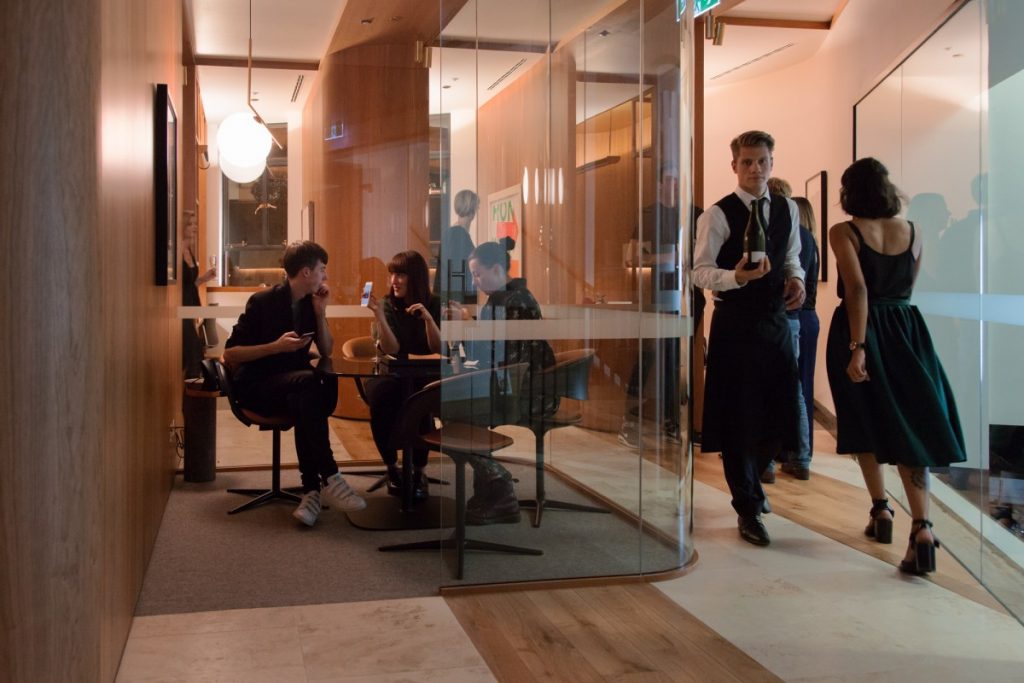 One of the most unique things about The Office Space is their carefully considered events program. Designed to welcome, engage and connect members, each month explores a different theme. They are usually intimately related to the local Surry Hills community and the provider's position as a business thought leader. From leadership panels to communal luncheons and fitness boot camps, every event is tailored to the goals and wellbeing of the coworking memberbase.
Community focus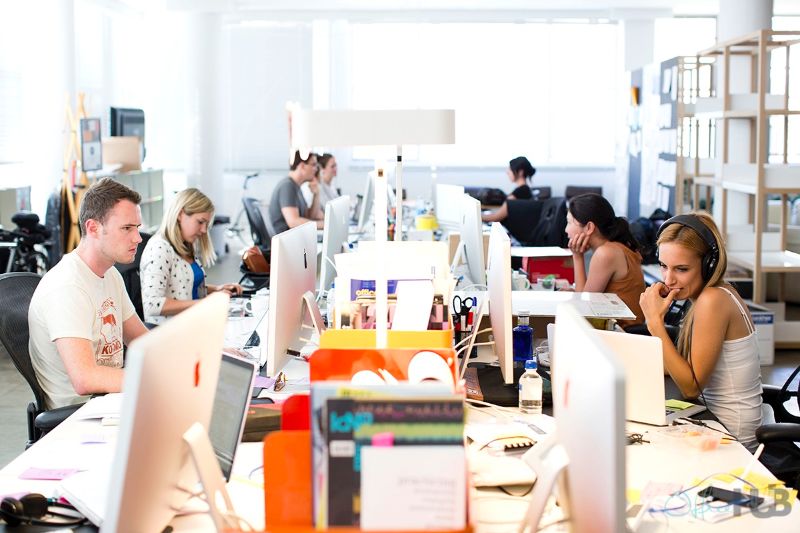 The community at The Office Space is carefully selected to ensure a dynamic mix of creative businesses. There are currently startups, small to medium-sized enterprises and Australian branches of global firms. They operate in a variety of disciplines including media, marketing, IT, agencies, consultants and non-for-profits. Dedicated Community Managers help make connections and create an inclusive, tailored and supportive working environment. Meanwhile, the onsite concierge team makes sure of a professional and welcoming service to every client and guest. "People love coworking for the collaborative atmosphere and no one does it better than The Office Space," says Grant. "It's a totally authentic environment with engaged and motivated people who want to actively meet like-minds."
Great location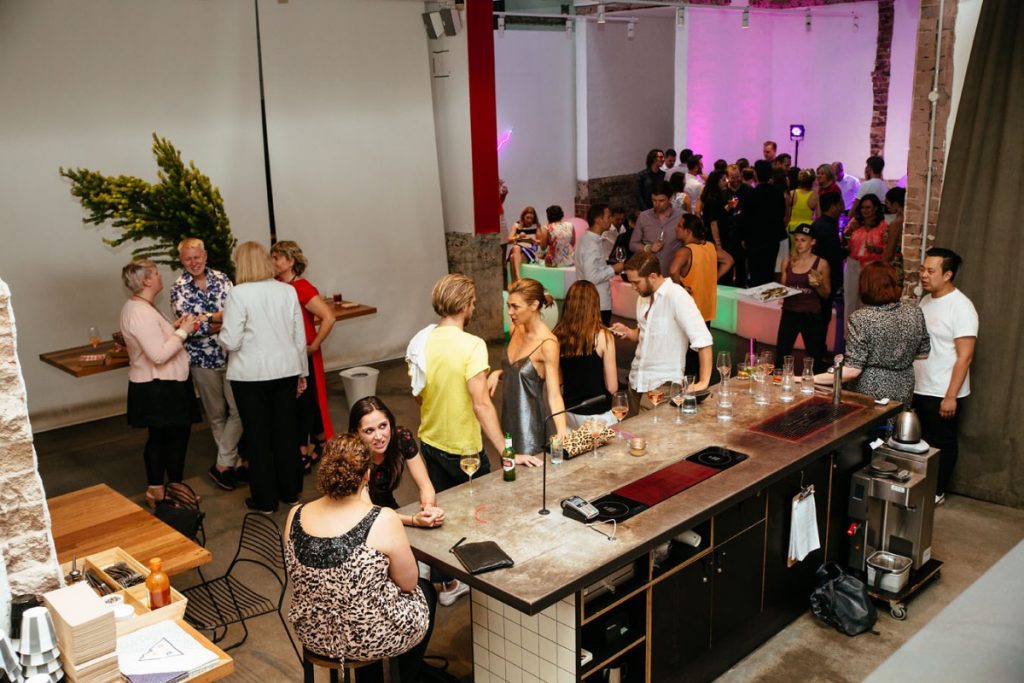 The creative management of The Office Space is perfectly aligned to the bohemian offbeat vibe of Surry Hills. 69 Reservoir is just opposite a busy pub, which is just the start of the evening. You can easily go on to some of Sydney's best restaurants, wine bars and rooftop gardens within walking distance.
"One of the things we love about coworking is how the structure of your day suddenly becomes a lot more flexible. Coworking in Surry Hills is probably the best way to make the most of free time in the city," says Grant. "Awesome brunch spots, local art galleries, vintage shopping, great coffee. The Office Space is just steps from all this so when you step out for a break you'll feel totally rejuvenated."
Click here to find out more about what you get when you rent a coworking desk or office suite at The Office Space IN SURRY HILLS, sydney. 
looking for office space elsewhere? Browse our huge range of coworking space, serviced offices and shared office space here.