The Local's Guide to Coworking in Fitzroy
With its eclectic bar scene, chic coffee shops and beautiful vintage boutiques, Fitzroy is a firm fave for freelancers, creatives and small businesses in Melbourne. Thinking of joining the creative community in this hipster haven? Here's our guide to living, playing, learning and coworking in Fitzroy.
Commute.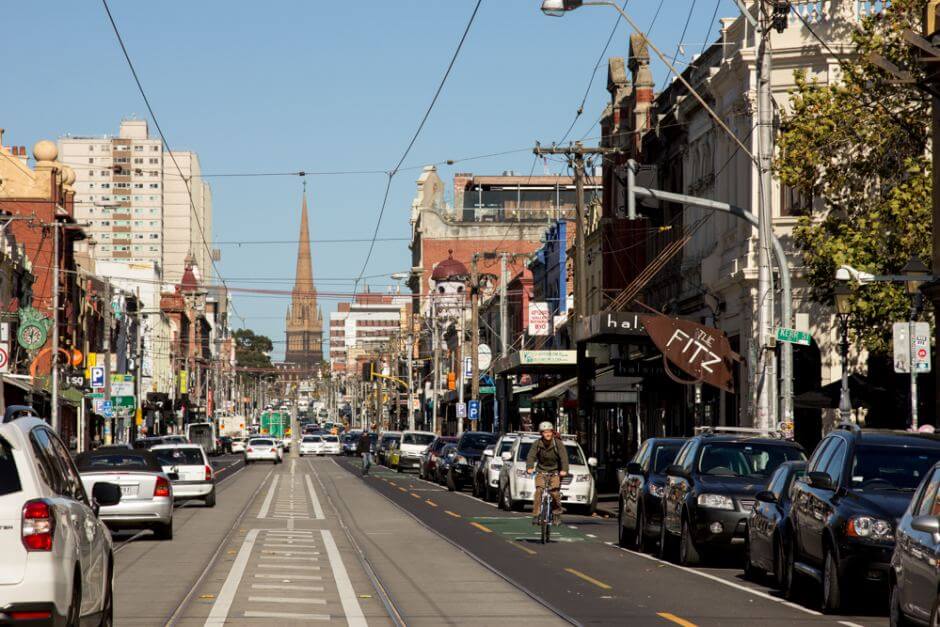 With the biggest tram network outside of Europe, it's super easy to move around Melbourne. Catch the #96 along Nicholson Street, the #11 along Brunswick Street or the #86 along Smith Street. Parliament and Collingwood are the closest train stations while buses 200 and 207 run every 10 minutes or so. Alternatively, tap into the peer-to-peer exchange of GoGet Car Share – there are several Pods around Fitzroy that make it easy to pick up a car when you need it, and car parking is free at most of the coworking hubs in Fitzroy.
Caffeinate.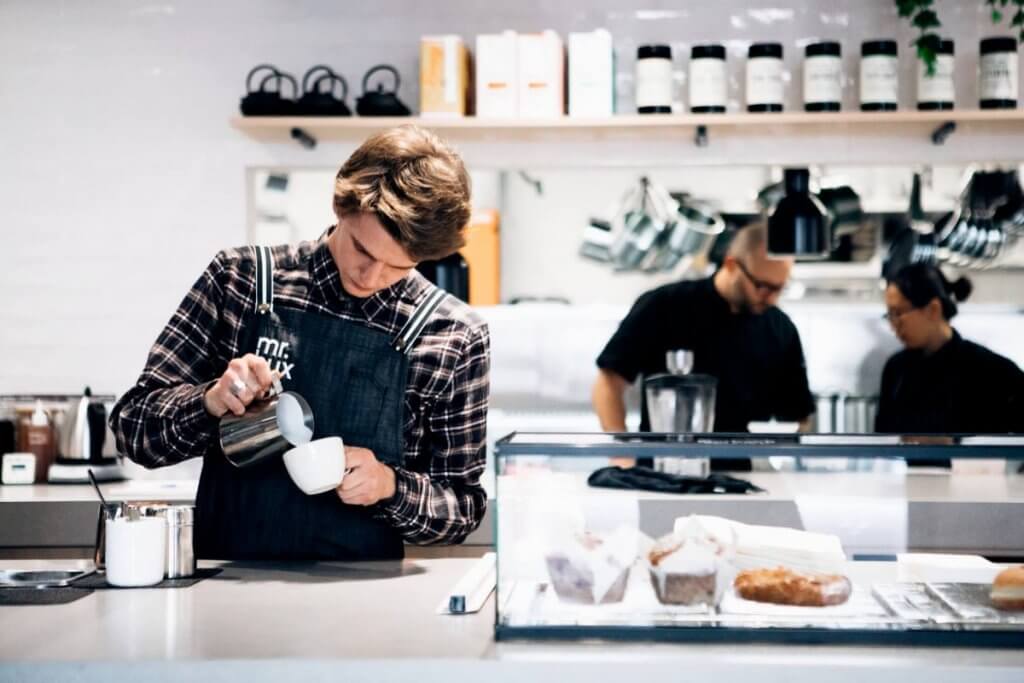 If you're looking for Starbucks, you're in the wrong suburb – Fitzroy is the land of premier coffee roasters, skilled baristas and utterly chic cafes. Mr Huxley is the newest addition to the top-notch coffee scene, offering specialty roaster coffee along with fresh local food and craft beers for when you need something a little stronger.
Clustered around Brunswick Street are more top picks such as Slowpoke Espresso, Cafe Louis and Stagger Lee's, while Johnson Street is home to the popular Addict Food and Coffee, Sir Charles and Mile End Bagels. You'll never struggle to find a great cup of Joe in this caffeine-fuelled corner of Melbourne.
Create.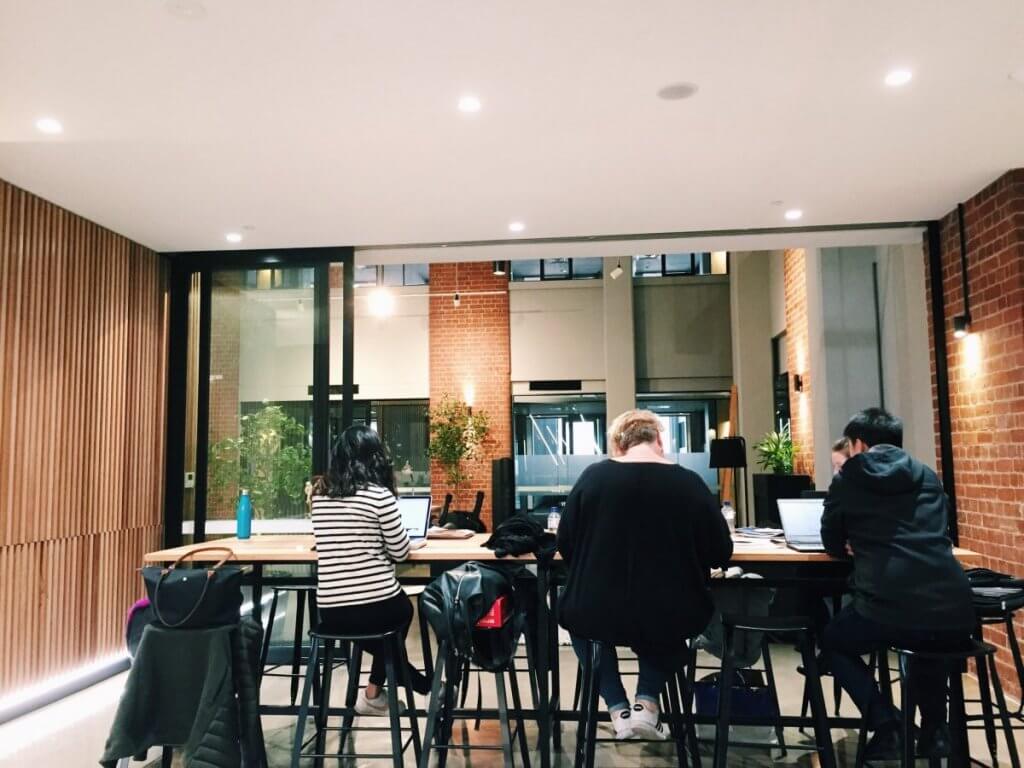 Fitzroy is a freelancer's dream with several affordable coworking spaces and shared offices available for rent on flexible terms. Designed to help you innovate, collaborate and create your best work, these coworking centres have fuelled Fitzroy's prominence as the entrepreneurial heart of Melbourne.
There are several reputable coworking spaces in Fitzroy offering creative yet professional workspaces with beautiful styling, fantastic amenities and great services. Right now, we're running an exclusive sale with an unbeatable 30 per cent off the standard rates for creative spaces in Sydney. Whether you need a private office for a year, a coworking desk for a month, an event space for a week or a meeting room for a day, you won't find a better price on state-of-the-art creative spaces in Fitzroy.
Collaborate.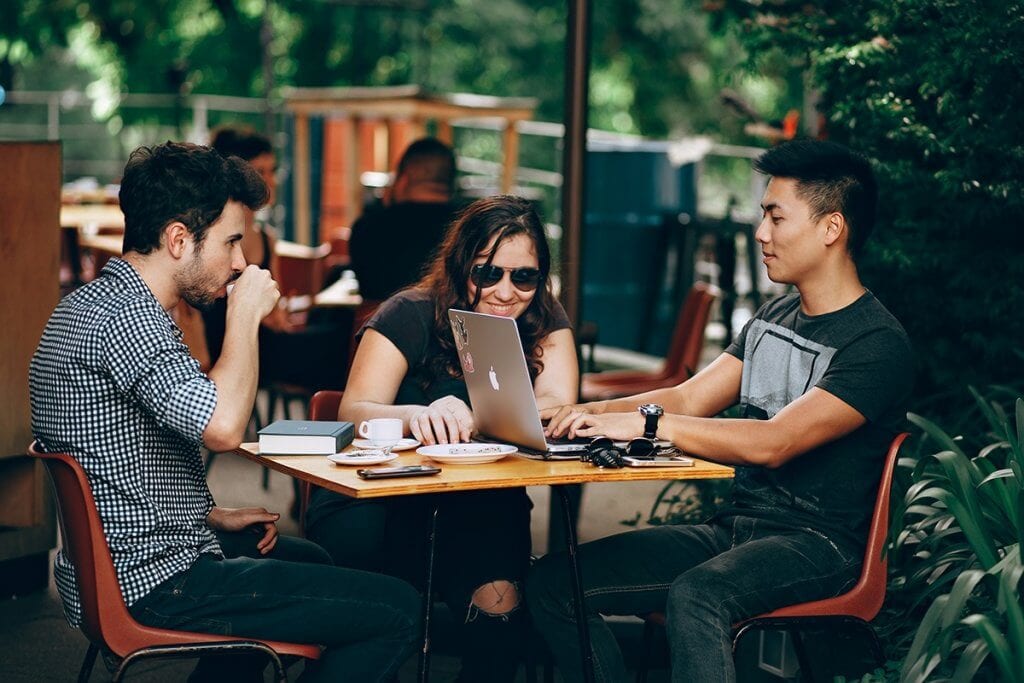 Coworking spaces in Fitzroy are all about bringing together the creative community for the collective good. Collaboration is rife and this open minded crowd is keen to connect with aligned freelancers and businesses. Member portals at coworking hubs give the chance to make connections – post your services, team up with other creatives, find pros who can help you, and get your name out there to a relevant audience.
Celebrate.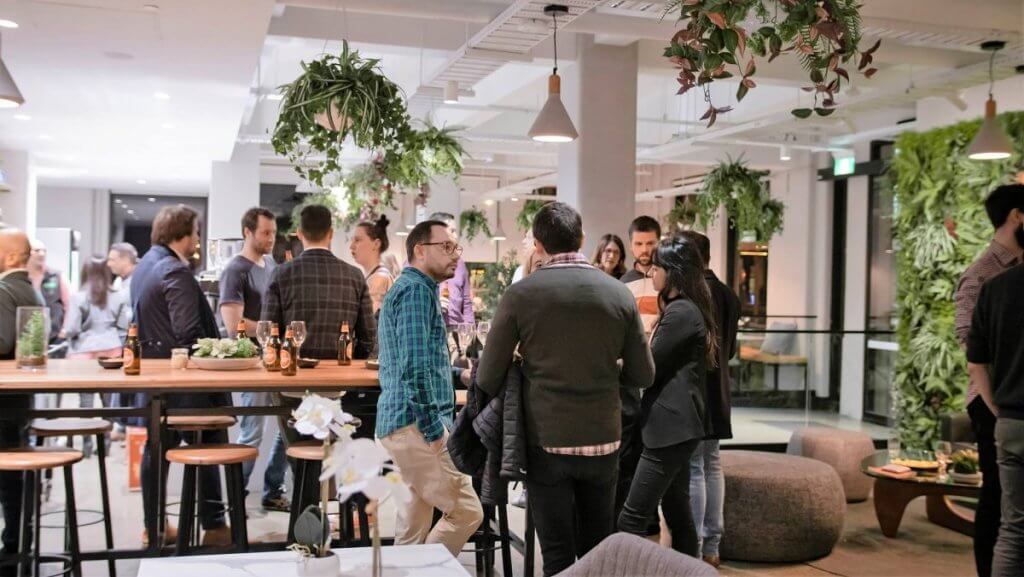 It's not easy to find an affordable event space in Melbourne, but that's another reason to love Fitzroy's coworking market. Catering to local artists, freelancers and startups, these state-of-the-art event spaces are some of the cheapest event venues for hire in Melbourne, plus they can cater for 200+ people and they're every bit as professional as those in the city. Casual meetups, corporate events, product launches, art showcases, networking events – every occasion can be accommodated at these adaptable event spaces in Fitzroy.
Eat.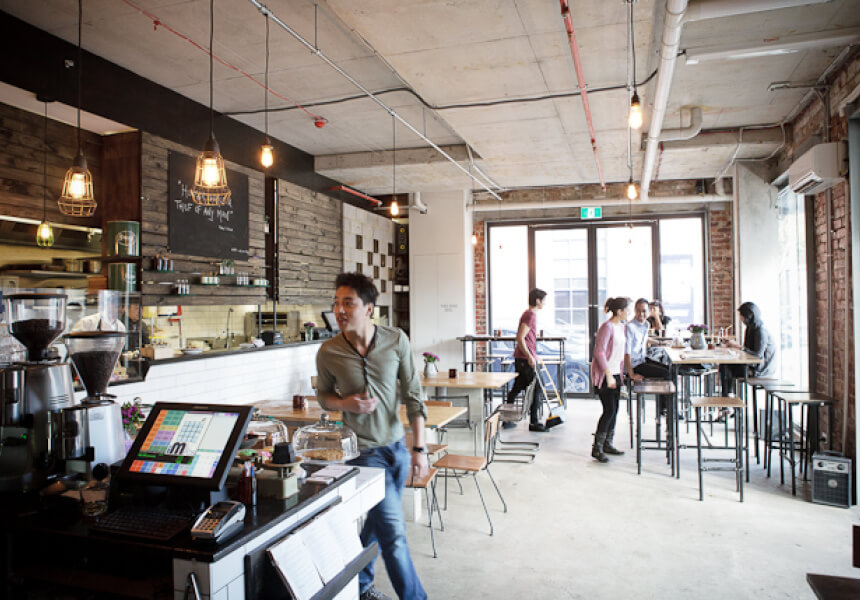 "Fitzroy is the best place to eat in Melbourne!" says Irina Gershkov, Community Manager at United Co. "Our members love exploring the diverse food scene in the area. I hear a new recommendation pretty much every day!"
We spoke to members at Fitzroy coworking space United Co. to find out their favourite places to eart nearby, and these are their favourite spots to hit at lunch: Breakfast Thieves, Mr Huxley, Pavlov's Duck, Phamily Kitchen, Garden Club, Tomboy Cafe, Jimmy Grants and Min Lokal.
Meet.
Beautiful meeting rooms and boardrooms available for hire at United Co
Interview, brainstorm, present or pitch – there's a variety of meeting rooms for hire in Fitzroy that provide a great environment for your next meeting. With our exclusive discounts on meeting room hire in Fitzroy, you can hire a meeting facility for a day for less than $X.
These high-tech meeting rooms offer no compromise on quality, with 8-seater and 24-seater options featuring wePresent wireless screen sharing tech, 85" 4K Smart TVs, advanced video conferencing facilities and quality catering services. They're totally beautiful too – the perfect place to impress clients, partners and prospects.
Work out.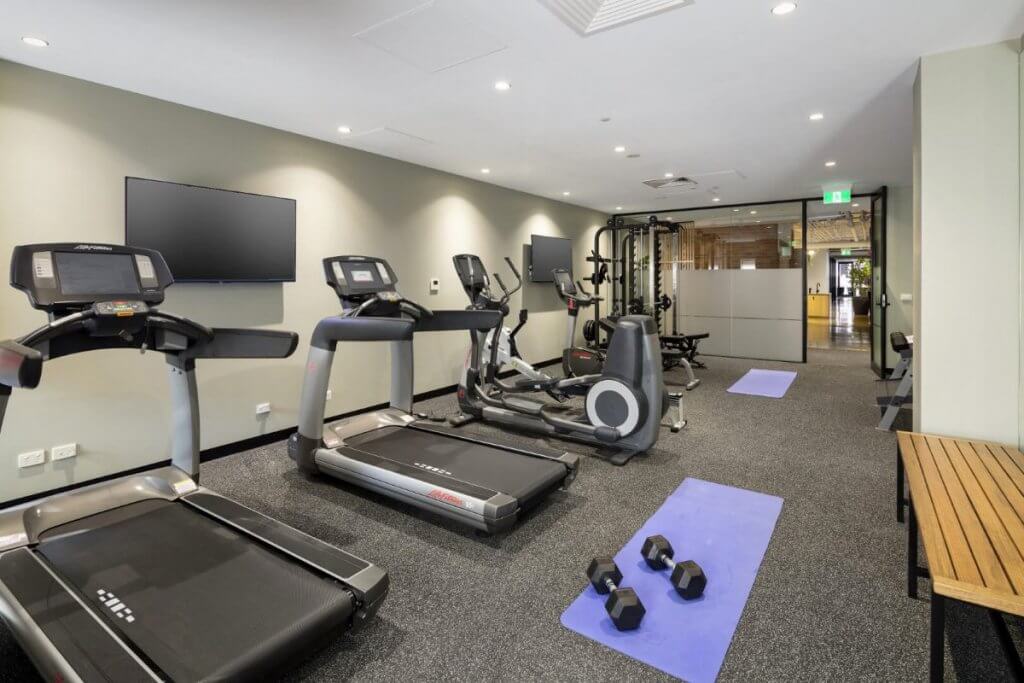 Many coworking centres in Fitzroy offer fitness and wellness facilities to encourage their members to live a healthier lifestyle. You can expect to find secure bike storage and showers to cater to the cycling community, while some office centres even have onsite gyms and regular fitness classes. United Co. is a prime example – with a yoga programme, fitness studio and fully-equipped gym, they make it easy to fit in a workout and enhance your wellness as you go. But if you fancy getting out and about for your workout, go for a jog at Brunswick Street Oval or get a few laps in at Fitzroy swimming pool.
Explore.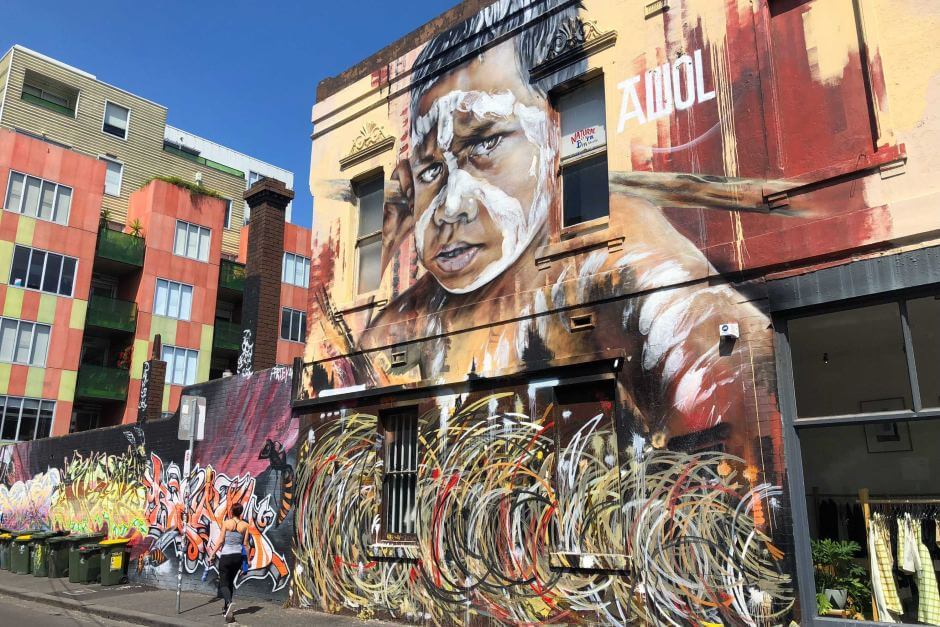 Fitzroy is home to plenty of historic landmarks, cultural icons and intellectual pursuits. Take yourself on a walking tour of Fitzroy's amazing street art or wander down to Melbourne Museum to discover the city's history, culture, science and nature. Explore some of Melbourne's best art galleries – such as Seventh Gallery (which also runs an emerging writer's programme) and the Centre for Contemporary Photography – or try out something a little different at Work-Shop. The unique hub for creative classes offers a huge range of workshops from learning the harmonica to creating a next-level selfie on a 3D printer.
Learn.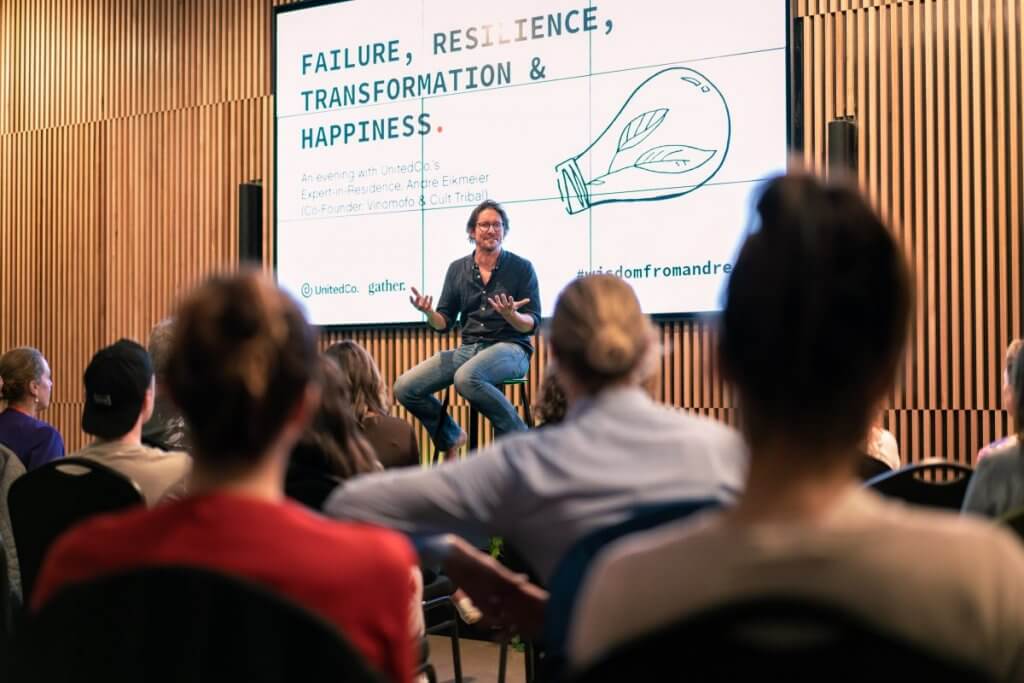 Fitzroy's coworking spaces tend to be geared at the startup and freelance community so educational events, workshops and seminars have become part and parcel of their offering. United Co.'s popular 'Expert in Residence' program is one of the best around, as entrepreneurs visit the Fitzroy coworking space for a series of talks, masterclasses and 1-2-1 sessions – this March, it's Andre Eikmeier, co-founder of $100m wine startup Vinomofo.
Shop.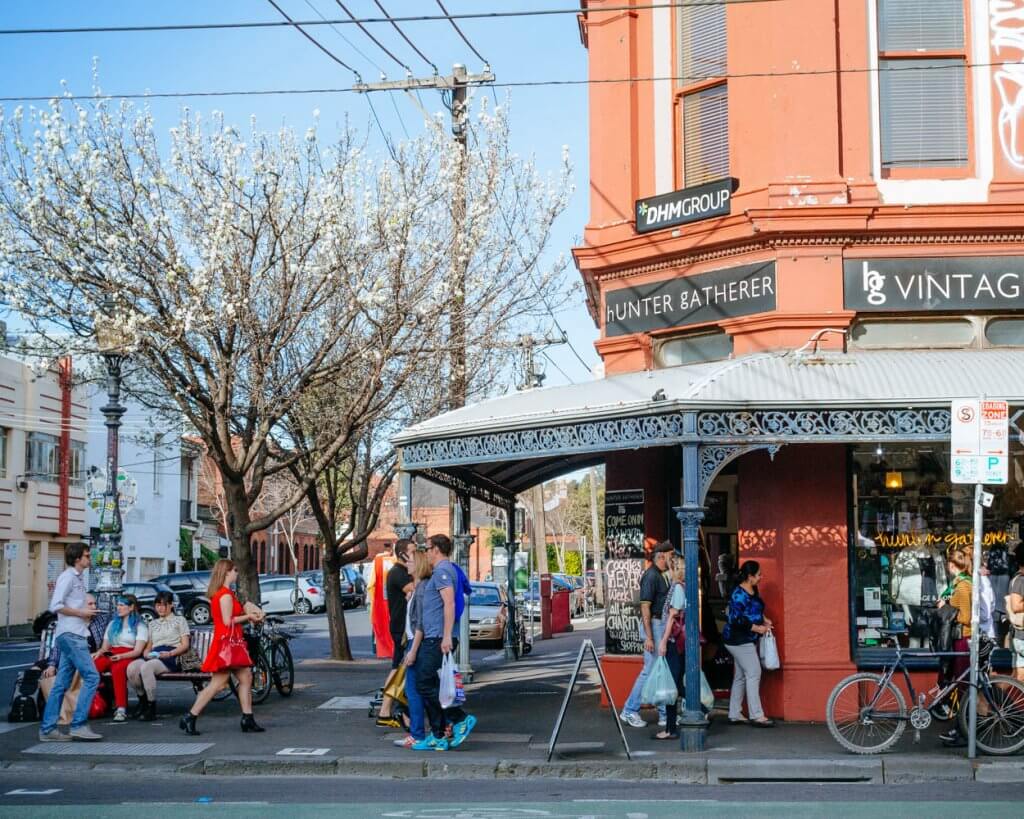 Whether you're browsing for vintage threads, vinyl records, antique homeware, original art or cutting-edge fashion, there's a store to steal your heart and loosen your purse strings in Fitzroy. Head to Gertrude Street, the narrow road linking Smith and Brunswick Streets, to find the best independent shopping the suburb has to offer.
Dine.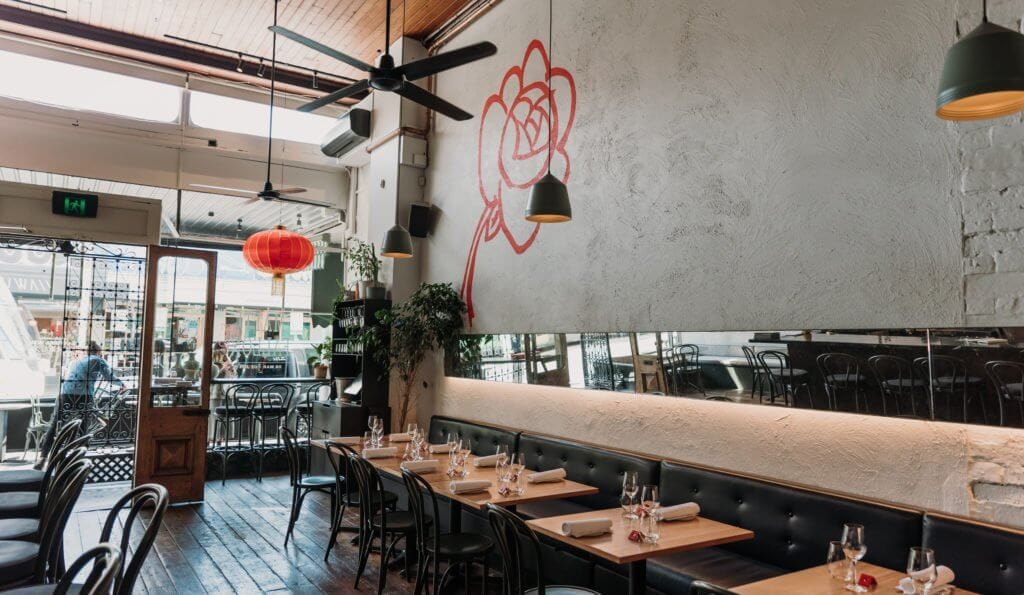 For a taste of Melbourne's food scene, there's no better option than Fitzroy – it is brimming with fresh, exciting and authentic cuisine from all over the world. Saint Crispin is a great place to take clients as it hits the right note between casual and fine dining, while Smith & Daughters offers delicious Latino-inspired vegan fare. If you want to show visitors the quirky character of Fitzroy, head to Easey's where you'll be served burger and beer in a rooftop train carriage overlooking Melbourne City.
Drink.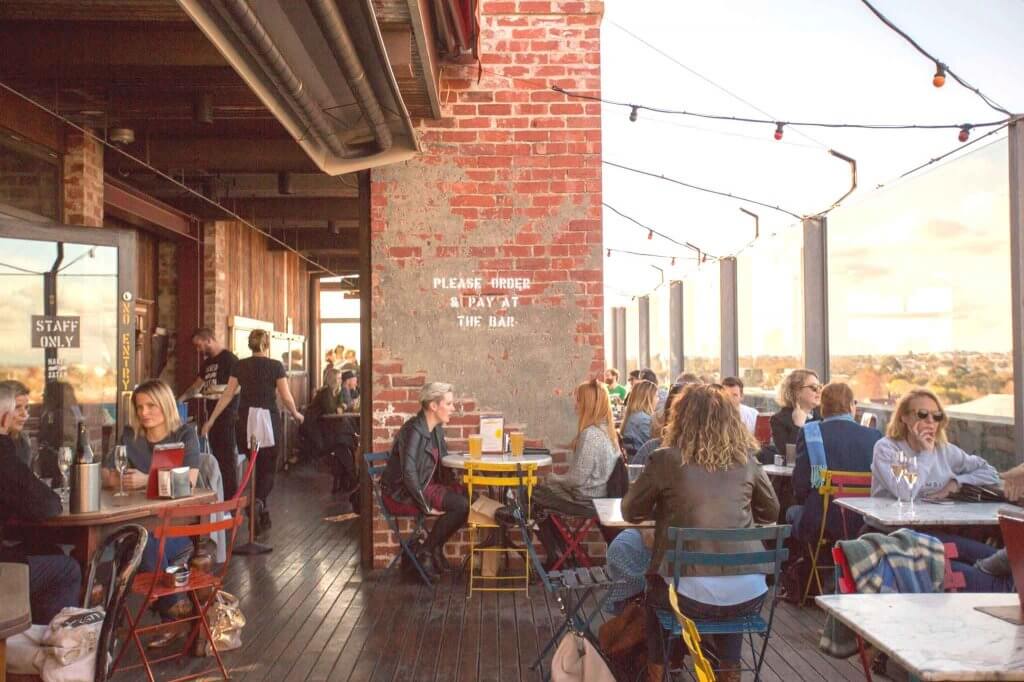 Most coworking hubs are a great place to start the night with some 5pm drinks, but you'll soon be tempted to test the waters of Fitzroy's buzzing bar, brewery and pub scene. Naked in the Sky, The Everleigh and Bad Frankie are firm favourites among the coworking crowd but there's plenty of alternatives to discover. If you're into craft beer, check out exciting new flavours at Stomping Ground Brewing Co. or sample housemade gin, beer and wine at The Craft & Co. Lively pubs Robert Burns, The Workers Club and The Napier Hotel will never let you down on a night out in Fitzroy.
Looking for a creative workspace in Fitzroy? Don't miss an incredible 33% off coworking spaces, offices, event space and meeting rooms in Fitzroy, for a limited time only.