How to Develop a Video Marketing Strategy for your Flexible Workspace
Video strategist and author Michael Langdon shares how coworking operators can leverage video marketing to attract more members.
If you're not already using video for your coworking space, you should be – and you can bet your competitors are. Proven to increase website traffic, improve brand perception and attract more customers, video is widely thought of as the most effective business marketing content in today's digital world.
And it's no different for the flexi workspace industry. 85% of people expect to see videos in property marketing. 96 per cent of people find videos helpful when making a purchasing decision. And, at Office Hub, listings with videos receive 54% more views and 17% more enquiries than those without. No matter how eloquently your describe your space or how beautifully you photograph it, a video will always do it better.
In fact, the growth of video marketing is so strong that Cisco, one of the world's biggest technology companies, reports that video will account for 82% of all web traffic by 2020. To stay relevant and searchable in the years to come, coworking operators should be using video in their marketing strategy.
And it's all about evoking emotion, says Michael Langdon, Office Hub's partner Video Strategist  and author of "Welcome to the Age of Emotion: How to Attract and Connect with Customers Using Video."
"Video's emotive powers are uniquely effective in not only attracting loyal customers but also making them real fans of your company."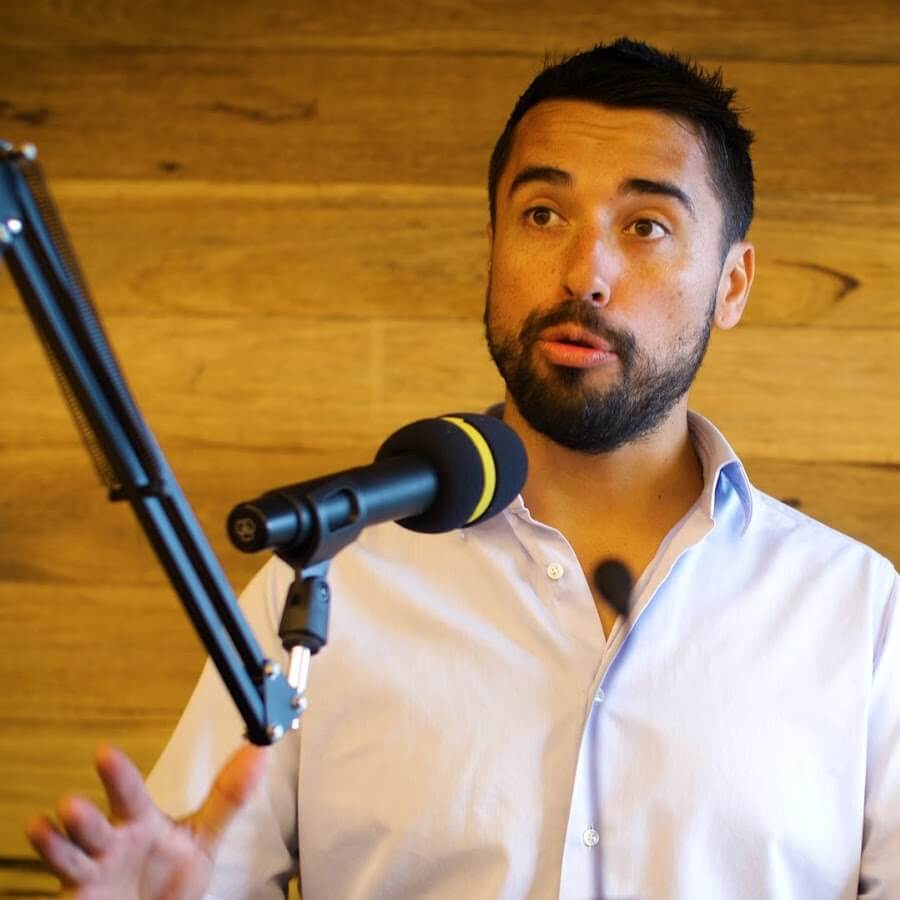 In his book, Michael explores why emotion is the key driver of business and how video has become the single most effective way to influence customers and their decisions.
"You are more likely to gain trust through video than through any other medium. It conveys your personality and if that comes across well, you've immediately got trust."
"While many are familiar with B2B or B2C marketing, I prefer the term "H2H" – human to human. No matter how big a company, purchase or deal, it's humans interacting at the end of the day."
"And that's exactly what great video content does – it enables you to connect with other humans."
"Beyond that, people are looking for their online search queries to be answered with video and Google will rank your website higher if it features video content. Whichever way you look at it, video content is a vital marketing strategy for coworking operators that want to get ahead."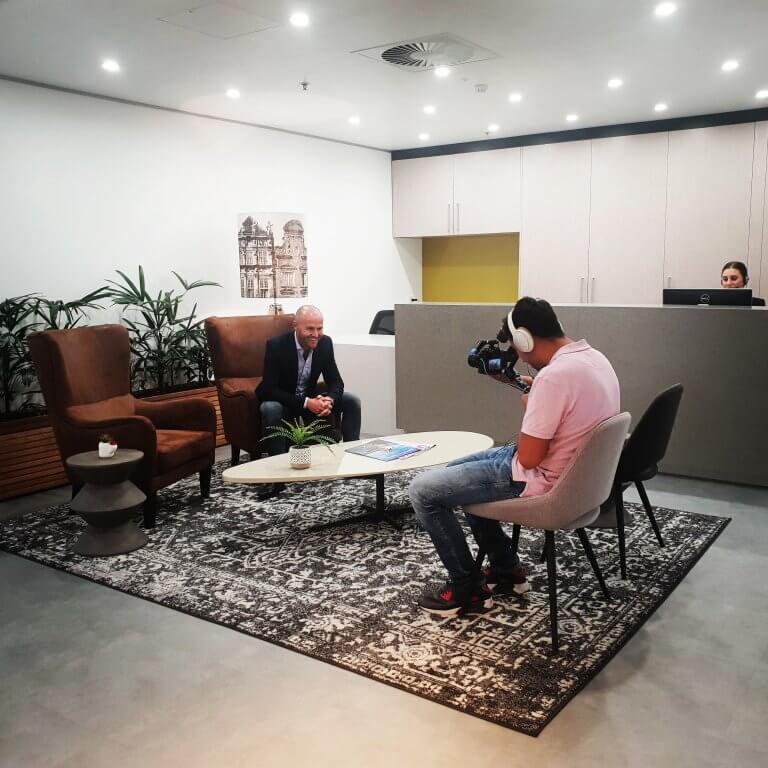 Office Hub has been working with Michael for two years now to create video tours for our workspace partners.
Incorporating Michael's philosophy and our passion for coworking, our signature Virtual Property Tours harness the emotive power of video to encourage tenants and members to enquire on flexible workspaces. They feature Grant Philipp of Office Hub and, optionally, a representative from the workspace to make the tours fun, dynamic and relaxed with loads of punch and personality. We love creating genuine and informative marketing videos that show off the awesome features at our partner's office spaces.

It can seem daunting to launch a new video marketing strategy, but Michael explains that even a smartphone can get anyone started with creating videos for their brand.
"HD and 4k capture capabilities in the latest smartphones are more than enough to produce quality videos in a short time frame."
But a poor quality video can be more harmful to your brand as no video at all, so we got Michael to share his top tips for creating an outstanding video for your workspace.
Michael's top video marketing tips for coworking spaces and serviced offices
1. Create a damn good intro.
YouTube reports that 20% of your viewers will switch off after 10 seconds. Attention spans are short so your intro needs to hook people in straight away.
2. Use people. (Passionate people).
Smiley happy faces are scientifically proven to increase play rates but there's more to it than that – if you're true to your brand and you show passion and expertise, you will instantly form a bond with your audience.
3. Don't be afraid to stand out.
If you think you're being OTT, it rarely comes across on camera. It's all about showing the audience that you care so deliver your message as if your business's future relies on it.
4. Promote the video… everywhere!
It doesn't matter how beautifully filmed your video is, how well produced it is, or how concise, clear, and captivating the message is – if it's not promoted properly, it's not going to get any coverage.  Make sure videos are visible on your website, upload them to YouTube and Vimeo, insert them in your emails and post (or sponsor) them on your social media channels.

Interested in creating amazing videos for your workspace with Michael and Office Hub? We love exploring creative ideas with our workspace partners! Find out more about our video marketing packages here and get in touch if you would like to discuss a personalised solution for your coworking space or business centre.
And don't forget to check out our brilliant portfolio of Virtual Property Tours here.
Office Hub is delighted to be hosting the launch of Michael's newly published book "Welcome to the Age of Emotion: How to Attract and Connect with Customers Using Video", at our Sydney headquarters on Thursday 21 February 2019. Congratulations, Mike, from all of us here at OH!
Michael is the Director of Serious Levity, a video strategy company that is… well, serious about working in partnership with clients to bring ideas and concepts to life through quality video journeys. Its huge variety of satisfied clients include Speedo, BBC, KPMG, BlackBerry, CNN, Winning Appliances and Flight Centre.