What's the Difference Between Licence and Lease?
What is the difference between a licence agreement and lease? This is a common question amongst office seekers and we're here to distinguish the two so you'll never feel confused again.
Looking for office space and navigating the world of commercial real estate is difficult enough as it is. Then, you add all the industry terms to the mix and it can become really confusing for anyone seeking a new home for their business. We spend a third of our lives at work, so where you base your business presents as a crucial decision not only for the bottom line but general employee well-being.
First, it's worth noting there is no one-size-fits-all and the type of agreement you'll need to sign depends on your short and long term needs as well as the type of office space you're after. One of the most common questions we get at Office Hub is "What's the difference between a lease and licence agreement?" Although a lease and licence agreement seem similar there are some key differences between the two and as the industry experts we feel it's our duty to clear this up by explaining the basics. This way you can show up well-informed when making such an important decision as where to set up your next office space.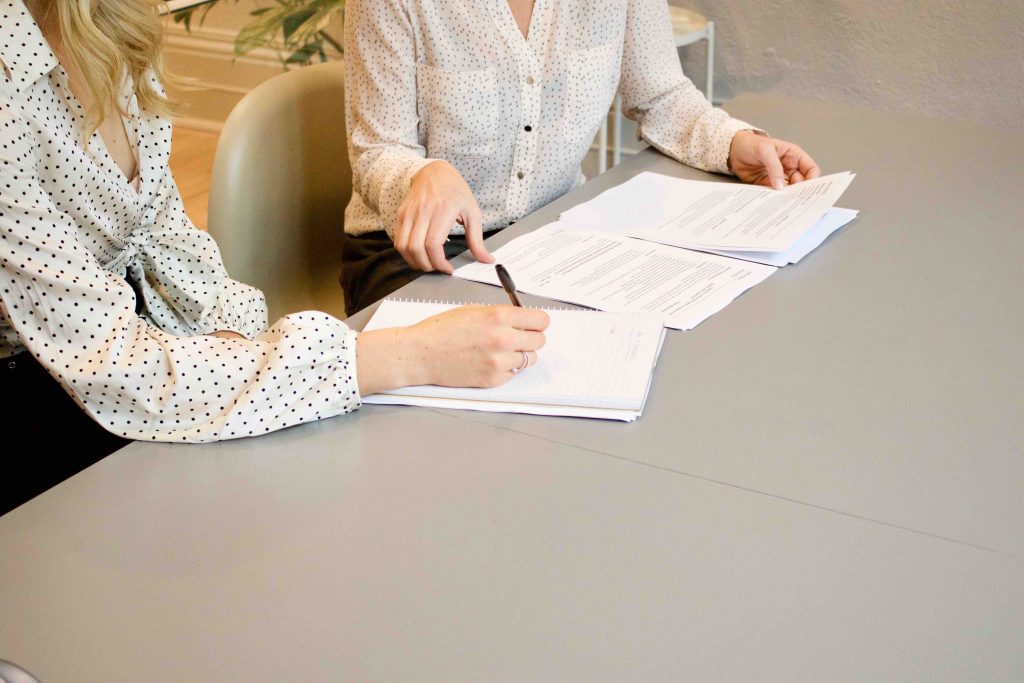 What is a licence?
A licence is a contract that allows the licensee to occupy or commit an action in a space. Usually the space is tenanted on a flexible term (1 month – 2 years) and the agreement can be drawn up quickly allowing the tenant to move in fast. It doesn't provide exclusive access to the whole space, however, the rent includes a workspace ready to move in without any additional costs or overhead expenses. It is generally what you sign if you move into a shared workspace, coworking space or serviced office.
Pros
Flexibility! You can commit on a month-to-month basis, scale on a moment's notice and move out quickly if you need to
Timeline to occupation is short as well, typically 1-4 weeks
Rent is all-inclusive of a plug-n'-play office solution
Flexible workspaces often provide access to cool and inspiring breakout areas
Cons
Tenant might not be able to make significant changes to the workspace
Doesn't provide long term security of the space – landlord can serve notice
What is a lease?
A lease involves the landlord granting a tenant the legal right to exclusive possession of the premises during the contractual term. It's a bit more complex, as you commit to a longer term (3- 10 years) and is difficult to terminate before the lease expires. Meaning, before you sign a lease you go through multiple levels of reviewing and examining the space to make sure everything is in order and it's the right one for your team. A lease can only take place if you are granted the right to exclusive possession of the space.
Pros
Since receive exclusive possession of the property or premises you can make changes to the space and make sure it aligns with your brand
If you commit to a longer term it may reduce overall costs
Provides the tenant with future security of space at agreed terms
Cons
It's a longer process and timeline until occupation – typically 3-12 months
Additional up-front costs and fees such as equipment, fit out costs, hiring of contractors etc.
Stuck with the space for the duration of the contract regardless of growth and changes to business
The differences between a lease and licence agreement – and what's best for me?
As mentioned above, the main differences between a lease and licence agreement lies in the security, flexibility and timing in which you will get access to the space. Legally a lease gives the tenant the right to be fully in control of the space/premises whereas the licence agreement gives them the right to act on it. If you're looking to settle into a space for 5+ years and want complete exclusivity over a space, you might be looking at signing a lease. On the other hand, if you value agility, want to be able to scale as you grow and don't want to spend any time or money hiring contractors and buying furniture, a licence agreement is ideal for you. A licence agreement can be particularly advantageous for a business planning any type of future expansion whether that be launching a new product or just an increase in headcount three years down the line.
Ready to start your search?
If you are still unsure how to even get started with your office search, we have a dedicated team of office experts available to guide you through the journey with unbiased advice and unparalleled support.
As the largest office space marketplace in the world, we provide a one-stop shop for renting your flexible dream office. We organise tours, consolidate your brief and work alongside you to negotiate the best price for what you need. So start your search today, and receive excellent support and advice on your way to rent your next office.