Brisbane's Blossoming Coworking Market Driving Startup Success in Queensland
Coworking is catching on and the startup scene is thriving in Brisbane. Coincidence? We think not – the rise of flexible office space is giving more growth opportunities to Queensland's young businesses.
Brisbane is establishing itself as the startup capital of Australia with an extraordinarily high proportion of entrepreneurs and startups. The city's startup sector is "rocketing ahead" says StartupAus chief executive Alex McCauley, citing factors such as a strong talent pool, low living costs and close proximity to Asia's entrepreneurial hubs.
Brisbane-based TravelbyBit is one example of the incredible innovation going on in the Sunshine State. Having just received two sizeable grants from the Queensland government, the startup's point-of-sale cryptocurrency system will mean visitors can pay for every aspect of their trip with cryptocurrencies like Bitcoin. With more than 30 Brisbane Airport outlets and many other Queensland merchants already using the tech to accept payments, Brisbane will soon be one of the most crypto-friendly cities in the world.
Other startups to watch in 2018 include Storyboard, BenchOn and Travelshoot (the 2015 winner of Shark Tank) – all with roots in beloved Brissy.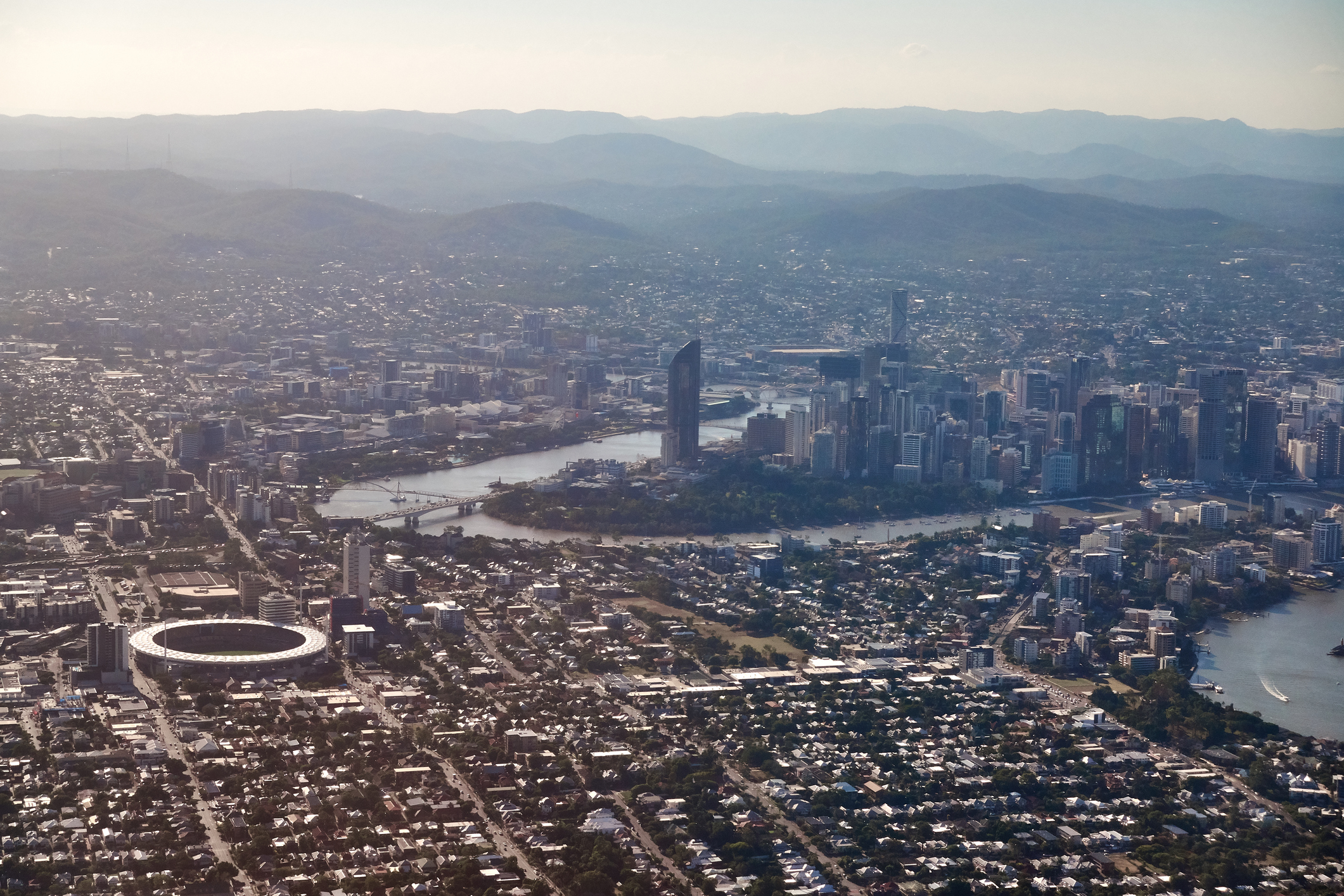 So why have Brisbane's startups stepped out from the shadows to make global headlines this year?
With all eyes on Brisbane's startup sector, we delved a little further into the local coworking market to see how flexible offices might just be contributing to Brisbane's burgeoning startup scene.
It's widely accepted that entrepreneurs that move into dedicated office spaces have a way better chance of making it to the big time. With the facilities, environment and affordability they need, it vastly accelerates growth and increases the likelihood of success among startup businesses, and that's what we're seeing in Brisbane right now. Plus there were some eye-catching trends in the Brisbane office market this year that show young business success goes hand in hand with the uptake of coworking space.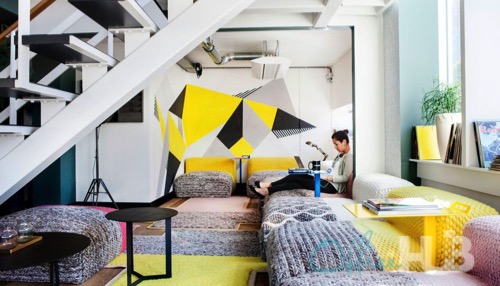 More startups and small businesses are coworking than ever before
The average age of a startup founder in Australia is 34.3 years old – slap bang in the middle of the dominant 25-44 age range which makes up 64 per cent of Australia's coworkers. The typical coworking business rents 3.2 workstations at once – it's small teams filling up coworking spaces. And over the last two years, more digital, IT and software firms moved into flexible offices than any other sector, closely followed by marketing and the creative industries.
Flexible workspaces are often designed with startups and growth phase businesses in mind, and many focus on the tech and creative industries. Technology-enabled spaces, facilities for life as well as for work, a program of social events – the new lifestyle-focused way of working is perfect for young people who are running young businesses, and they're flocking to coworking spaces in big numbers.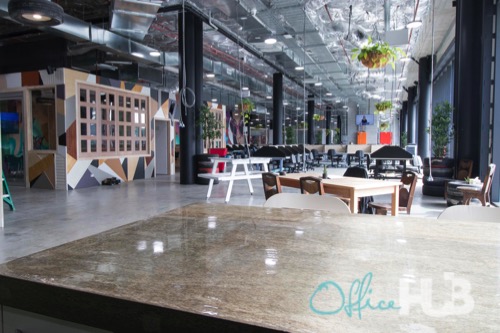 Global office providers added supply to Brisbane's flexible office market
Brisbane's young coworking category experienced a surge in supply this year as both major players and local operators identified cheap commercial cost per square metre and opened new flexible workspaces in the enterprising city. New supply was focused in Brisbane CBD while Fortitude Valley, Newstead and Milton were prominent areas for shared office space, the practice of leasing out spare desks in a private commercial office.
Australian coworking brand WOTSO Workspace opened a second Brisbane office in Westfield Chermside alongside its Fortitude Valley offering. Hub Australia took three floors at Anzac Square and the high profile arrival of the world's biggest serviced office company WeWork in December 2018 will bring 1,000 new desks to the city. Established serviced office and coworking providers in Brisbane such as Nous House, Workspace365, Gravity, Servcorp and Regus are also enjoying high demand with good desk and office space offerings for businesses of all sizes.
These new coworking facilities provide the environments that young businesses need to flourish and grow. Super fast internet speeds, zero downtime, meeting facilities and dedicated onsite support? A community of engaged, passionate entrepreneurs all on the same journey? It's a melting pot of new ideas and collaboration without the hassle of a commercial lease or the distractions of the home office.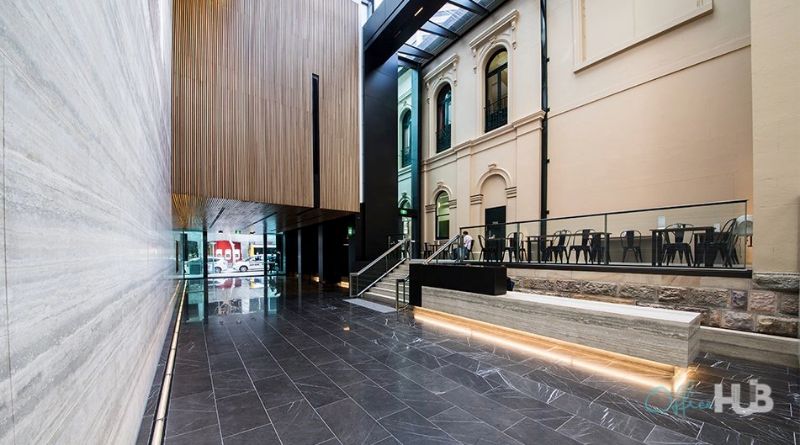 New stage in the Brisbane office market cycle will attract even more startups to coworking in 2019
With the influx of supply, average desk rates in Brisbane dropped by almost 25 per cent from 2017 to 2018. Oversaturation is the current issue for Brisbane's office operators as the high vacancy commercial office market overflows into the flexible market. But with more supply and desk rates at an all time low, Brisbane is a tenants' market – there's more choice and lower prices. More entrepreneurs and startups than ever are expected to move into coworking space in the next year and feel the business-accelerating benefits like so many of their peers already have.
Startups can move into a space that will support and nurture them without the usual stresses young businesses face when trying to secure office premises. Fixed monthly rates, transparent billing, flexible short-term agreements – you don't need a team of lawyers and accountants behind you to rent a flexible office space that is designed for your needs.
For more insight and trends in the flexible office market, read the Australian Coworking Market Report for 2018 here.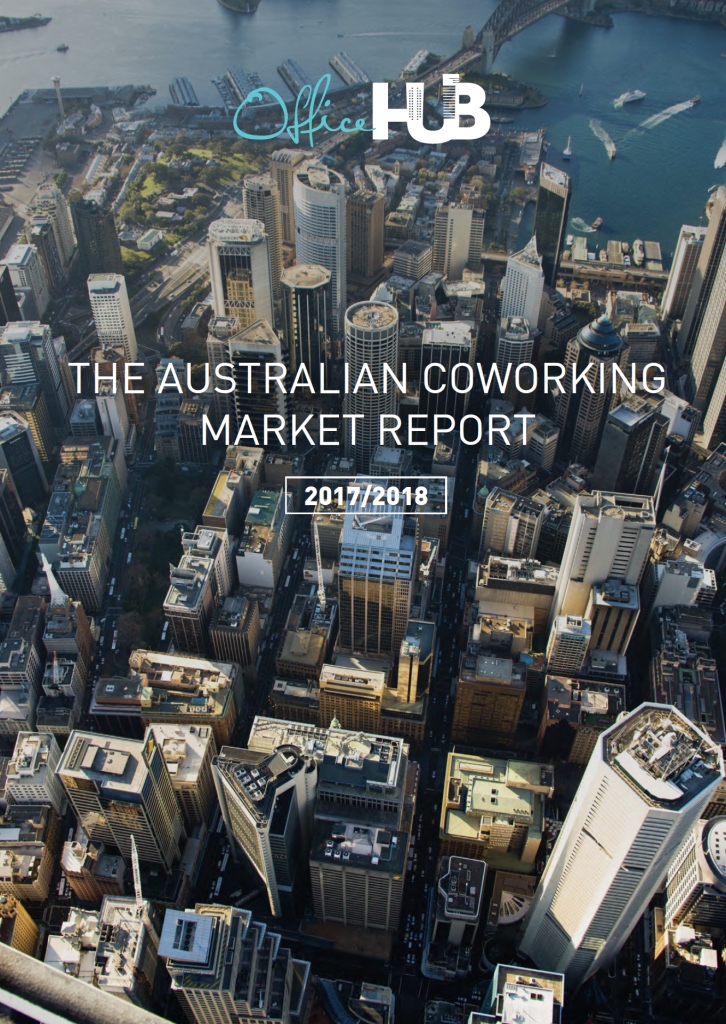 The Australian coworking sector has shifted, putting tenants in control for the very first time.