6 Ways To Celebrate Lunar New Year at the Office
Lunar New Year is one of the biggest festivities of the year across our network of coworking spaces in the Asia Pacific. Check out our top ideas for welcoming the Year of the Pig at your workplace.
Coworkers, colleagues and companies of all sizes are gearing up for the biggest and brightest celebration of the year – Lunar New Year. Festivities will kick off on 5 February and last for a full 15 days, during which time towns will be (literally) painted red, houses will be ablaze with lights and lanterns, and wonderful performances will hit the streets as we bring in the Year of the Pig.
China, Singapore, Hong Kong, Malaysia, Thailand, the Philippines and many regions in Australia and New Zealand are anticipating a year of prosperity in 2019. In Chinese culture, the pig is a symbol of wealth, luck and overall good fortune, while people born in this Zodiac year are thought to be hard-working, truthful and generous.
The Year of the Pig only comes around once every 12 years so if you're working, visiting or living in a country with Chinese influences, get ready for a major level of celebrations as we see in a lucky Lunar New Year this February.
And don't be afraid to bring the party inside – get into the spirit of things and celebrate the Lunar New Year at your coworking space or serviced office with these top ideas.
1. Clean your workspace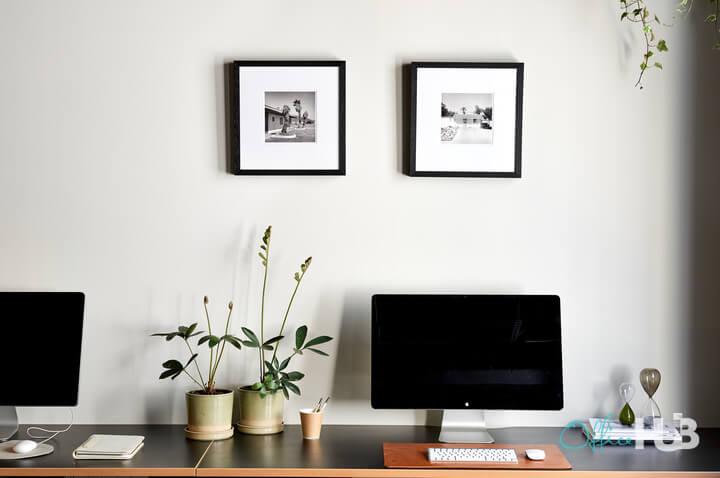 A spring clean doesn't sound that exciting, but get it done before the start of Lunar New Year and you'll get rid of bad luck and negative energy from the past 12 months. In the office, vacuum the floors, wipe down your desk and clear any clutter from tabletops. You could purchase stationary and desk organisers to keep everything neat. And don't forget to clean up your "virtual office" too – it's the perfect time to organise files and documents on your computer.
Make sure to get all cleaning done prior to the 5 February – any cleaning, sweeping or dusting after this and you will be washing away good luck that the New Year has brought. In some regions, people even steer clear of washing their hair over the holidays as it is believed they'll wash away good fortune.
2. Decorate with lanterns, flowers and lights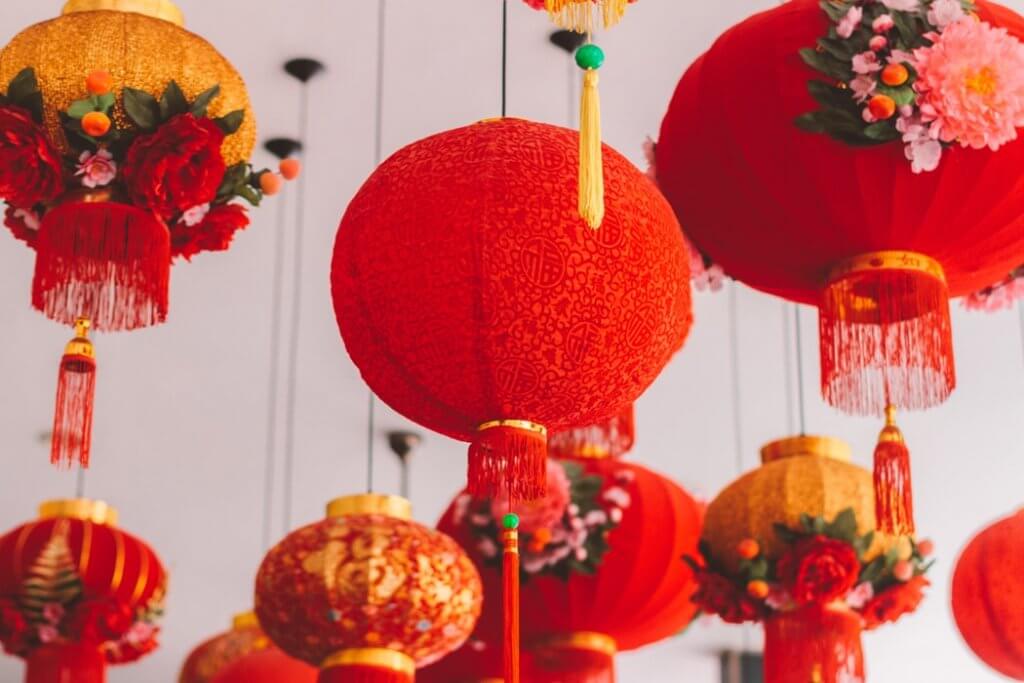 Once you've cleaned, adorn your office with red lanterns, flowers, cut-outs and gold decorations to celebrate the arrival of the Spring Festival. Hang red lanterns from the ceiling and add some blooming flowers to the office space – traditional choices are orchids, plum and peach blossoms and peonies. You could also cut Zodiac signs, animals and plants out of red paper or write New Year couplets (good wishes and statements in Chinese calligraphy) and stick them on your windows as good omens.
3. Exchange money in red packages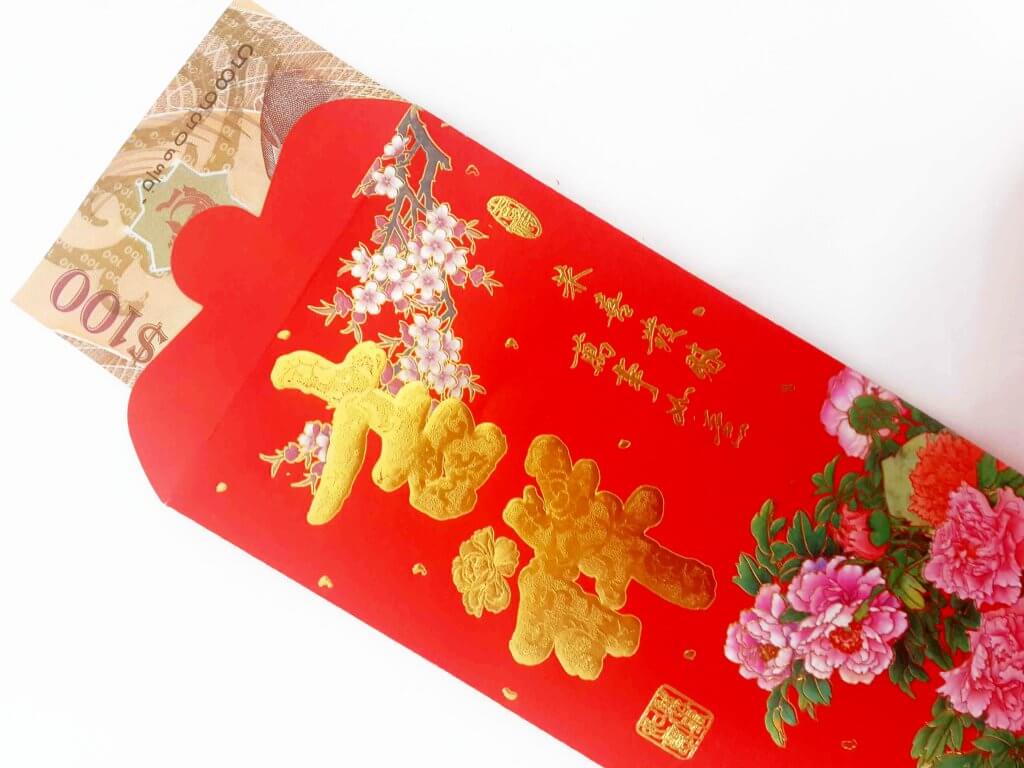 The exchange of money in red envelopes is one of the most popular and traditional ways to celebrate the Lunar New Year. Red is a deeply symbolic colour in Chinese culture and the gesture is thought to bestow good luck and happiness on the recipient. In the workplace, a red envelope at Chinese New Year is often used in place of the Christmas or end-of-year bonus that you might get in a Western office. They are conventionally given from the employer to employees.
In China, a red envelope can hold up to a month's pay in bonuses, but far smaller amounts are fine too – it's the gesture that brings good luck, not the amount of money. And if you receive a package, take it with two hands and wait 'til later to open it as it's impolite to open straight away.
4. Eat mandarin oranges (and other Chinese snacks)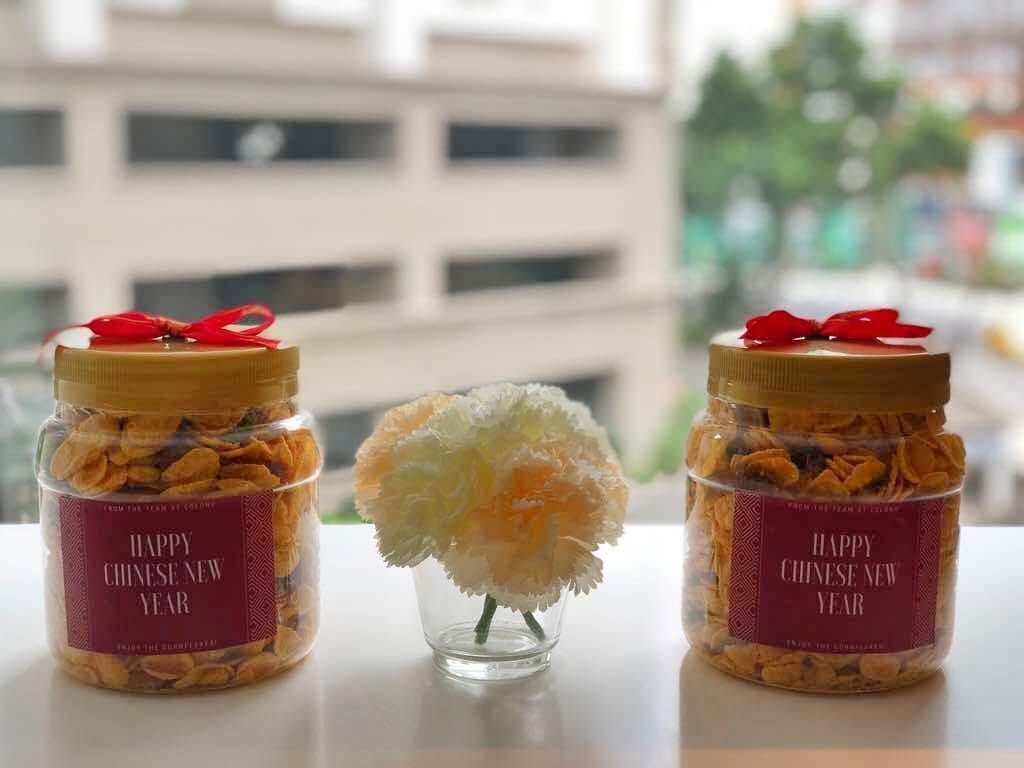 During the Lunar New Year period, it's common to place certain snacks, fruit and other food around the home and office. Certain foods are thought to bring good fortune and there's a whole range of delicious traditional snacks for you and your team to try out in the office.
Mandarin oranges are particularly lucky as the Chinese word for mandarin – kam – sounds similar to the word for "gold", so they are thought to bring riches into your life. You could also place bowls of peanuts around the office to signal vitality and longevity, sweets and candy to wish others a "sweet" life and steamed New Year Cake (niángāo) to encourage prosperity and promotions.
5. Hire a lion dance performance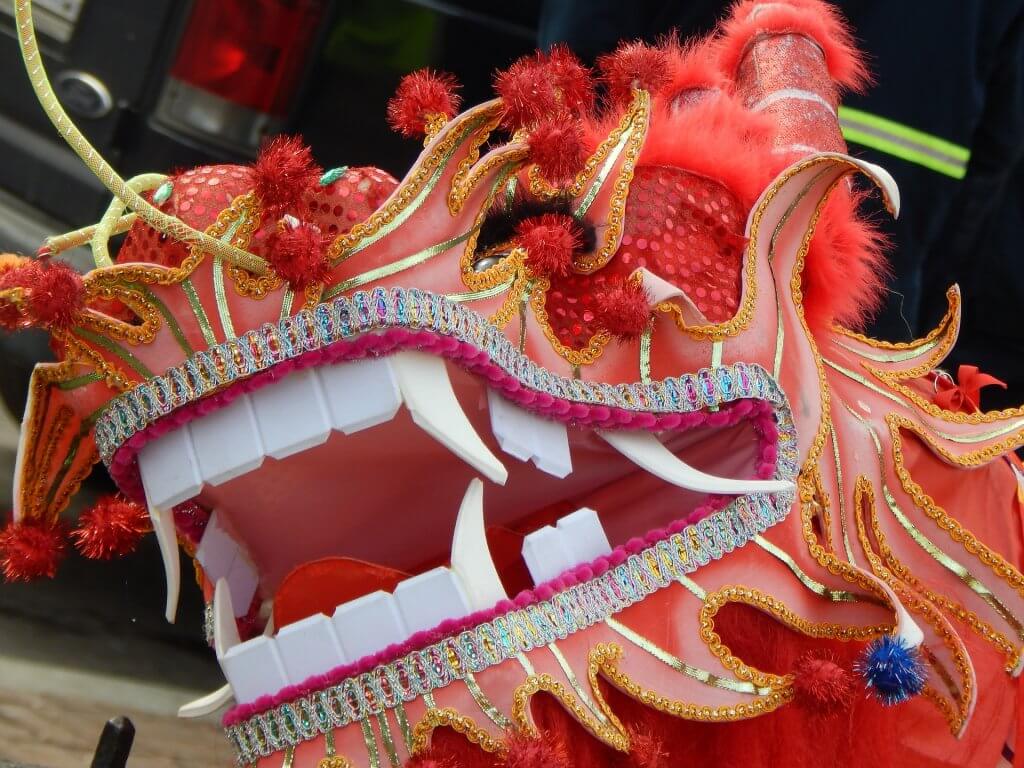 Go all out and celebrate Lunar New Year at the office in style with a lion dance performance. The lion symbolises power, wisdom and superiority so performances are thought to bring good fortune and chase away evil spirits when performed at festivals and special occasions.
There are different costumes and styles of lion dance depending on the country and region you're in. They usually involve one or two people in the costume performing a traditional dance based on martial arts movements. Drums, cymbals and gongs make the music – although in modern day, music speakers are accepted as a more practical solution. Don't forget to present the lion with red packets of money to bring more good luck.
6. Have a reunion lunch when your team returns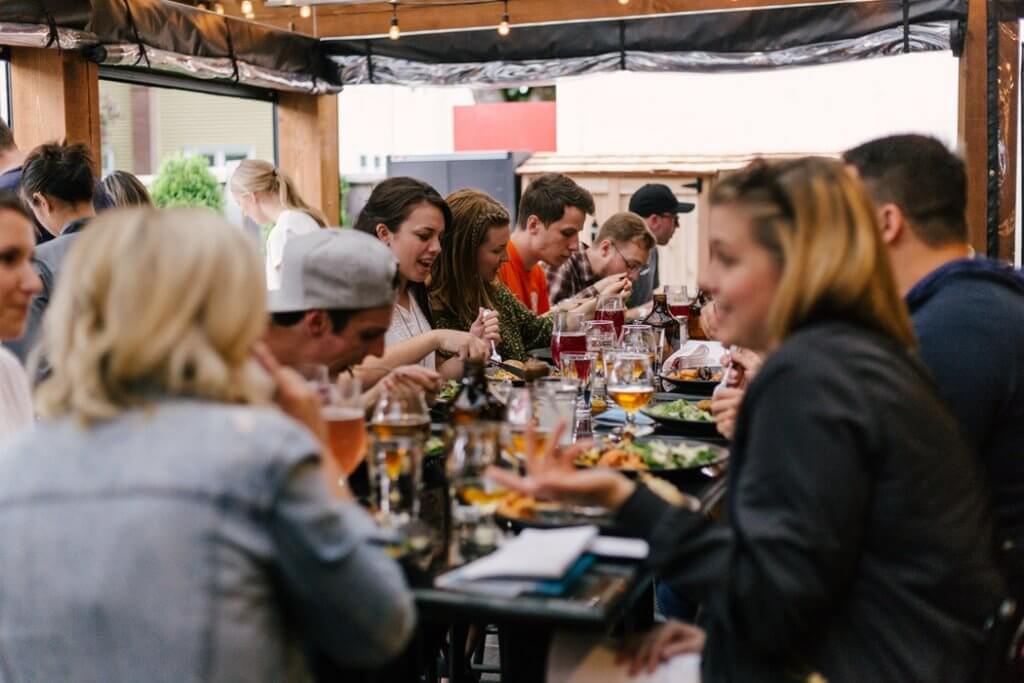 Celebrate the start of the New Year with a team lunch when everyone is back at work. Whether you go out for a fancy dinner or put something together yourself, an employee reunion meal fosters a family feel within the workspace and is a great way of saying "welcome back" after a long break.
Plenty of restaurants will offer special Lunar New Year lunches but you could also tap into the awesome seasonal events at coworking offices. Many coworking spaces are holding special events for Chinese New Year and some serviced offices provide personalised catering for occasions such as this.
What not to do at Lunar New Year
For every convention that brings good fortune, there's one that might bring bad luck. Avoid a New Year faux pas with these no-nos.
Don't use scissors, knives, needles and other sharp things
Don't argue or swear, especially on the first day of Lunar New Year (5 February this year)
Don't unlucky words (such as "death" or "sickness")
Don't break anything
Don't wear unlucky colours black or white
And one final way to celebrate Lunar New Year…
…Secure yourself a new office at an incredible price!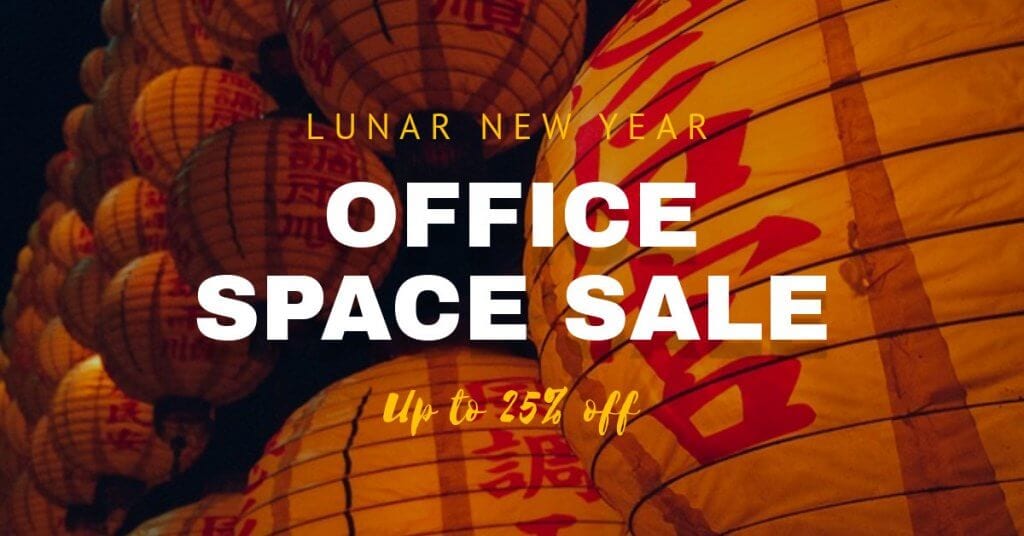 Here at Office Hub, we're celebrating Lunar New Year with a huge sale across our coworking spaces and serviced offices around the world. Whether you're looking for a dedicated desk in Singapore, a sublet space in Sydney or a whole office floor in Bangkok, you'll find a fantastic deal on the perfect office space at Office Hub.
Click here to explore our wide range of serviced offices and coworking desks on sale in the Asia Pacific.