Quay Quarter Tower: Power-up your Coworking Experience
In the bustling heart of the city, Quay Quarter Tower stands tall as a beacon of innovation and productivity, revolutionizing the concept of work collectives. This article unveils the extraordinary features, coworking spaces and amenities of this Tower, where businesses thrive in a collaborative and dynamic environment. 
Let's dive into what makes this premier work collective an ideal choice for ambitious professionals and enterprises.
This Tower is a visionary work collective designed to foster creativity, collaboration, and growth among like-minded businesses and professionals. Situated in a prime location, this architectural marvel offers state-of-the-art facilities and amenities that cater to the diverse needs of businesses across various industries through its virtual offices and coworking spaces.
Facilities and Amenities
Flexible Workspaces:

This Tower provides flexible office spaces tailored to accommodate businesses of all sizes. Whether you're a startup, a rapidly expanding enterprise, or a well-established corporation, you can find the perfect workspace to suit your requirements.

Cutting-edge Technology:

The work collective boasts a technological infrastructure that ensures seamless connectivity and productivity. High-speed internet, advanced communication systems, and smart office solutions make it a tech-savvy choice for forward-thinking businesses.

Stunning Architecture:

As an iconic landmark of the city skyline, this quay quarter  tower showcases an inspiring design that blends aesthetics with functionality. Floor-to-ceiling windows offer breathtaking views, promoting a positive and invigorating work atmosphere.

Collaboration Zones:

Quay Quarter Tower fosters creativity and innovation through dedicated collaboration zones. These vibrant spaces encourage interaction among tenants, leading to fruitful partnerships and idea sharing.

Wellness Facilities:

Recognizing the importance of employee well-being, the work collective provides wellness facilities, including fitness centers and relaxation areas. These amenities help professionals maintain a healthy work-life balance and boost overall productivity.

Conference and Event Spaces:

From boardrooms equipped with cutting-edge presentation tools to expansive event spaces, Quay Quarter Tower caters to all your meeting and conference needs. Host client presentations, workshops, and networking events in style.
"
We have attended fabulous launch parties here at Quay Quarter Tower and toured many clients through the centre so the spaces and faces are familiar.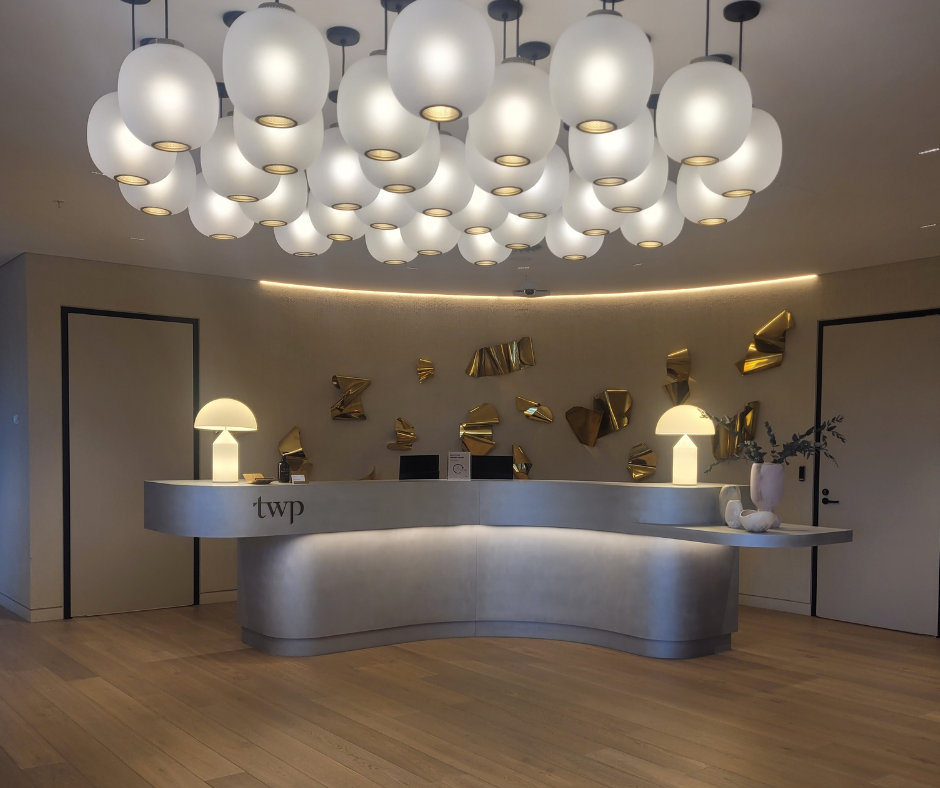 The Quay Quarter Tower Experience
What sets Quay Quarter Tower apart is its commitment to curating a transformative work experience. The collective curates a diverse community of professionals, encouraging cross-industry interactions and inspiring new perspectives. It fosters a collaborative spirit that enhances productivity and sparks innovation.
1. A Launchpad for Business Success
Quay Quarter Tower serves as an exceptional launchpad for businesses, propelling them to new heights of success. Its strategic location, state-of-the-art amenities, and collaborative environment create an ideal ecosystem that fosters growth, innovation, and prosperity.
2. Empowering Businesses
Here, businesses find the support they need to thrive. The dynamic work collective empowers enterprises by providing tailored workspace solutions, advanced technology, and a community of like-minded professionals, all working together to achieve greatness.
3. Beyond the Workspace
Quay Quarter Tower offers more than just a workspace; it provides a distinct business advantage. From access to networking events and industry leaders to fostering a culture of innovation, businesses within the tower gain a competitive edge that sets them apart in the market.
4. Fueling Productivity
This Tower understands that productivity is the cornerstone of success. With inspiring design, wellness amenities, and a collaborative environment, the tower fuels productivity, enabling businesses to achieve peak performance and surpass their goals.
5. Where Sustainability Meets Success
For businesses committed to sustainability, Quay Quarter Tower is the ideal choice. The tower's green initiatives and eco-conscious practices align with businesses' values, offering an eco-friendly workspace that contributes to a brighter and greener future.
"
The interior of the Quay Quarter Tower is a treat for the architectural eye and the feature staircase invites you up to TWP's floor just to continue the design experience.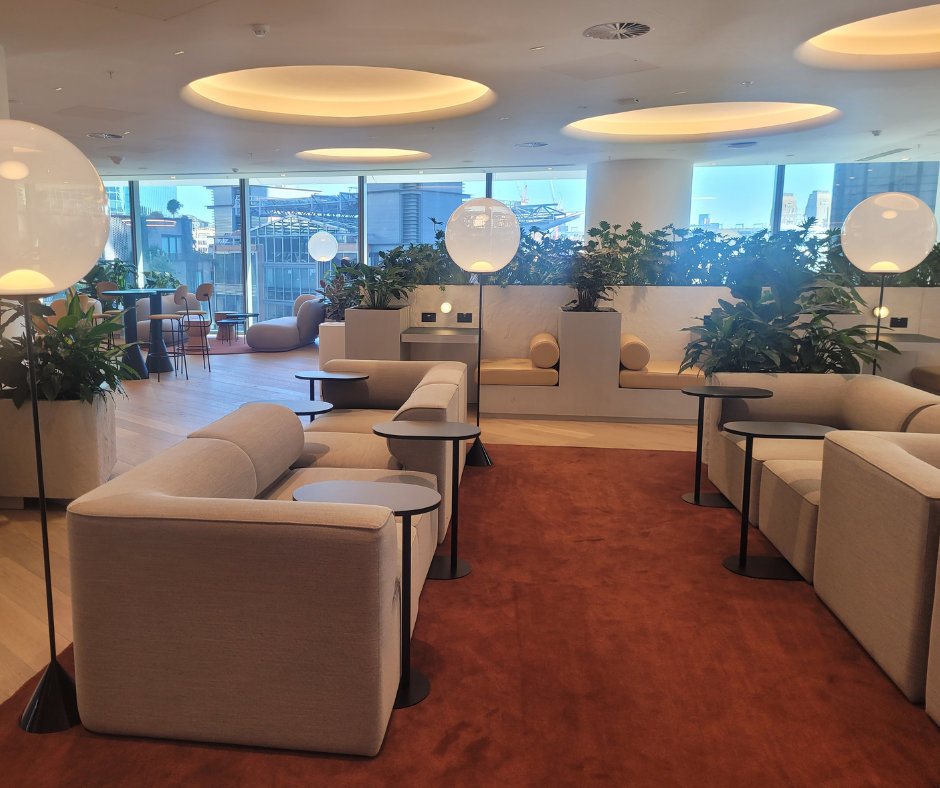 Unparalleled Location
Nestled in the heart of the city, Quay Quarter Tower boasts a prime location with easy access to major transportation hubs, dining establishments, cultural hotspots, and recreational venues. This central location not only saves valuable commuting time but also enhances the work-life balance of professionals, allowing them to enjoy all that the city has to offer.
Dynamic Workspace Solutions
Quay Quarter Tower recognizes that every business has unique requirements. Whether you need a private office space, a collaborative co-working space, or a virtual office solution, the work collective has a diverse range of workspace options to choose from. The flexible arrangements allow businesses to scale up or down easily, adapting to changing needs without the hassle of relocating.
A Technologically Advanced Hub
In today's fast-paced business world, staying connected is crucial. Quay Quarter Tower provides an advanced technological infrastructure, including high-speed internet, secure data centers, and smart office features. These cutting-edge technologies ensure seamless communication, efficient workflows, and a secure digital environment for businesses to thrive.
"
Whilst they are made of pastry, the name doesn't do them justice - these creations are food art!
Nurturing Collaboration and Networking
It is not just a workspace; it's a vibrant community that fosters collaboration and networking. Regular networking events, workshops, and knowledge-sharing sessions encourage professionals from various industries to come together, exchange ideas, and discover new opportunities for growth and innovation.
Inspiring Design and Wellness Amenities
Step inside quay quarter Tower, and you'll be greeted by an awe-inspiring design that seamlessly blends artistry and functionality. The thoughtfully designed interiors, abundant natural light, and panoramic views create an invigorating ambiance that boosts creativity and productivity.
Moreover, the work collective's dedication to employee well-being is evident through its wellness amenities. Professionals can take a break and recharge at the fitness centers, yoga studios, and relaxation areas, promoting a healthy work environment that leads to improved performance.
List of Available Workspaces At Bridge Street
Private Office for Rent at 50 Bridge Street
Private office for Rent at 50 Bridge Street
Coworking desk at 50 Bridge Street
Private Office For Rent at 50 Bridge Street
Virtual Office for Rent at 50 Bridge Street
Private Office for Rent at 50 Bridge Street
"
Thanks to the soundproof walls, high-speed wifi and comfy workstations of Quay Quarter Tower, we are hustling uninterrupted and more effectively than ever.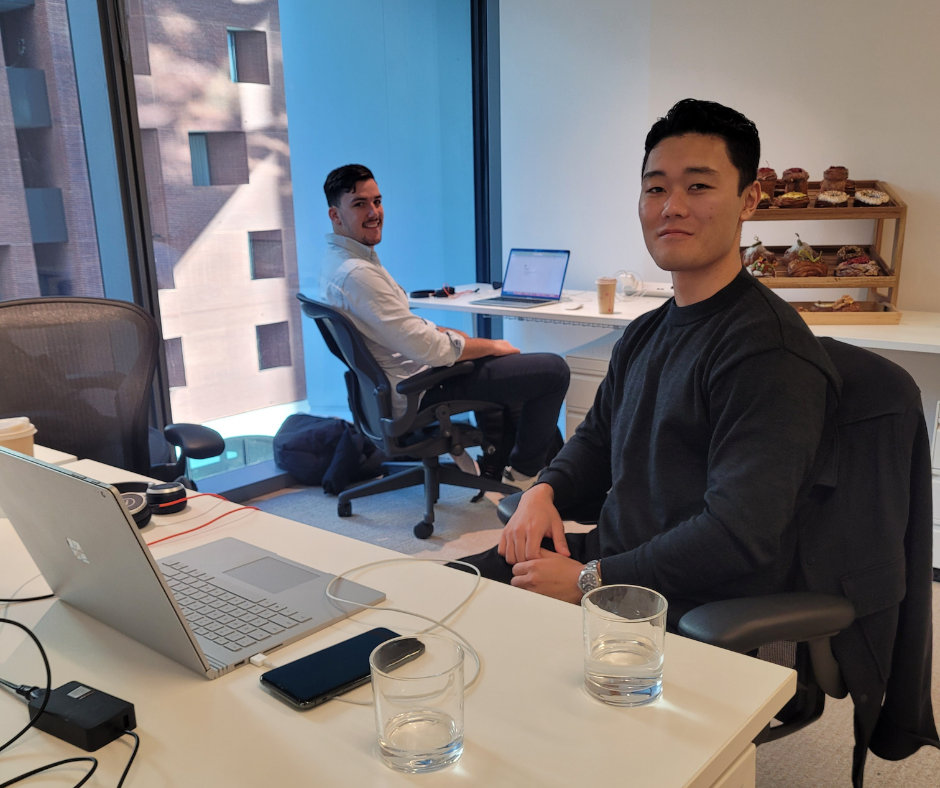 Find Your Perfect Office at Quay Quarter Tower
Are you in search of the ideal office space at Quay Quarter Tower? Look no further! Office Hub is here to optimize your search process and ensure you get the perfect workspace with ease.
Finding the perfect office space can be a daunting task, but with Office Hub, the process becomes a breeze. Our streamlined approach simplifies your search, saving you time and effort. 
Tell us your requirements, and we'll do the rest, matching you with the most suitable office options at this Tower.
Contact Office Hub and start the future of your business now!
"
TWP is a vibe, from your morning coffee to your after-work Aperol Spritz!