Elevate Your Work: WeWork Sydney's Inspiring Office Spaces
WeWork, a global coworking giant, has made its mark in Sydney Australia with an array of shared office spaces across Brisbane, Sydney, Melbourne, and Perth. Boasting a thriving community-driven culture, WeWork Sydney attracts freelancers, startups, and enterprises alike, all seeking inspiration, collaboration, and a productive work environment. In this blog, we'll delve into the benefits and amenities of WeWork, exploring how this innovative coworking solution can elevate your business. 
Additionally, we'll highlight how OfficeHub can help you find the perfect flexible space at WeWork, whether it's a private office, coworking space, or shared workspace.
Inspiring Design and Productivity
WeWork's Sydney commitment to inspiring design and productivity sets it apart from traditional office spaces. Their coworking offices are meticulously crafted with a focus on aesthetics and functionality. The interiors boast a contemporary and modern feel, featuring vibrant colors, stylish furniture, and unique art pieces that create an energizing and motivational ambiance. Thoughtfully designed collaborative areas encourage spontaneous interactions, fostering a dynamic atmosphere that sparks creativity and innovation. From the layout to the choice of materials, every aspect of WeWork's design is tailored to enhance the work experience and boost productivity.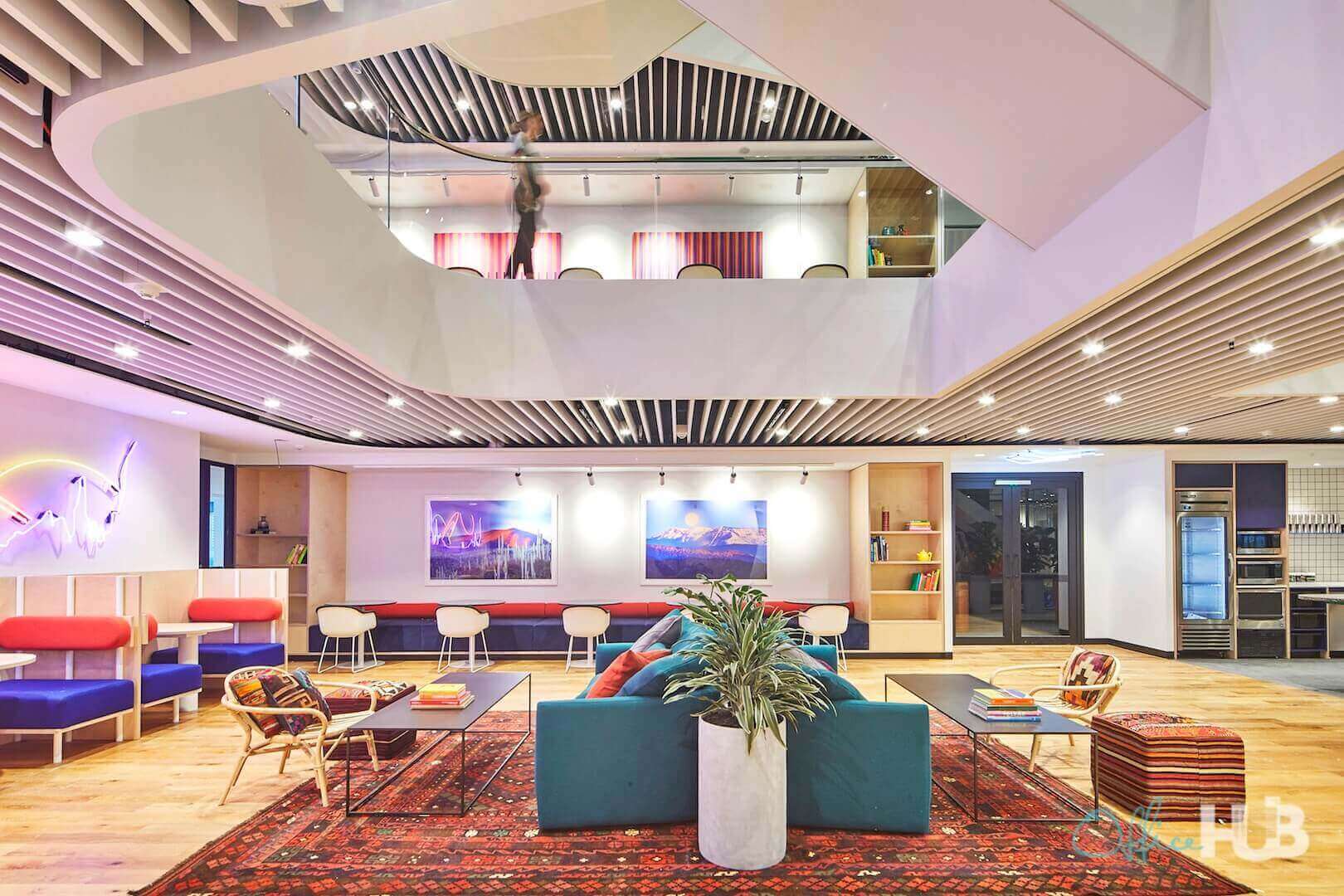 Extensive Network of Locations
WeWork's extensive global network of 67 locations provides unmatched flexibility for businesses. With multiple sites in key Australian cities such as Sydney, Melbourne, Brisbane, and Perth, entrepreneurs and companies have the freedom to choose their ideal workspace in the most strategic locations. This vast reach also enables seamless collaboration and networking opportunities with like-minded professionals from different industries, creating a diverse and interconnected community of thinkers and doers. Whether you need to host client meetings, expand your team, or simply work remotely while traveling, WeWork's extensive network ensures that you are never far from a productive workspace.
Community-Driven Culture
The heart of WeWork Sydney  lies in its community-driven culture, with over 40,000 members worldwide who share a common passion for inspiration and collaboration. Upon joining WeWork, members become part of a vibrant ecosystem that encourages meaningful connections and fosters a sense of belonging. Regular networking events, workshops, and seminars provide opportunities to learn, grow, and forge professional relationships. Whether you're a freelancer, a startup founder, or an established enterprise, the diverse community at WeWork Sydney offers a support system and a platform for idea exchange, sparking new ventures and partnerships.
Customizable Office Solutions
WeWork understands that one size doesn't fit all, and thus, they offer both standard ready-to-use and customizable office solutions. Small teams and startups can benefit from WeWork's plug-and-play offices, equipped with all the essentials to start working immediately. On the other hand, larger enterprises can leverage WeWork's expertise in creating custom office spaces that align with their brand identity and unique requirements. The in-house team of architects and designers collaborate closely with clients to tailor spaces that reflect the company's ethos, promoting a sense of ownership and pride among employees.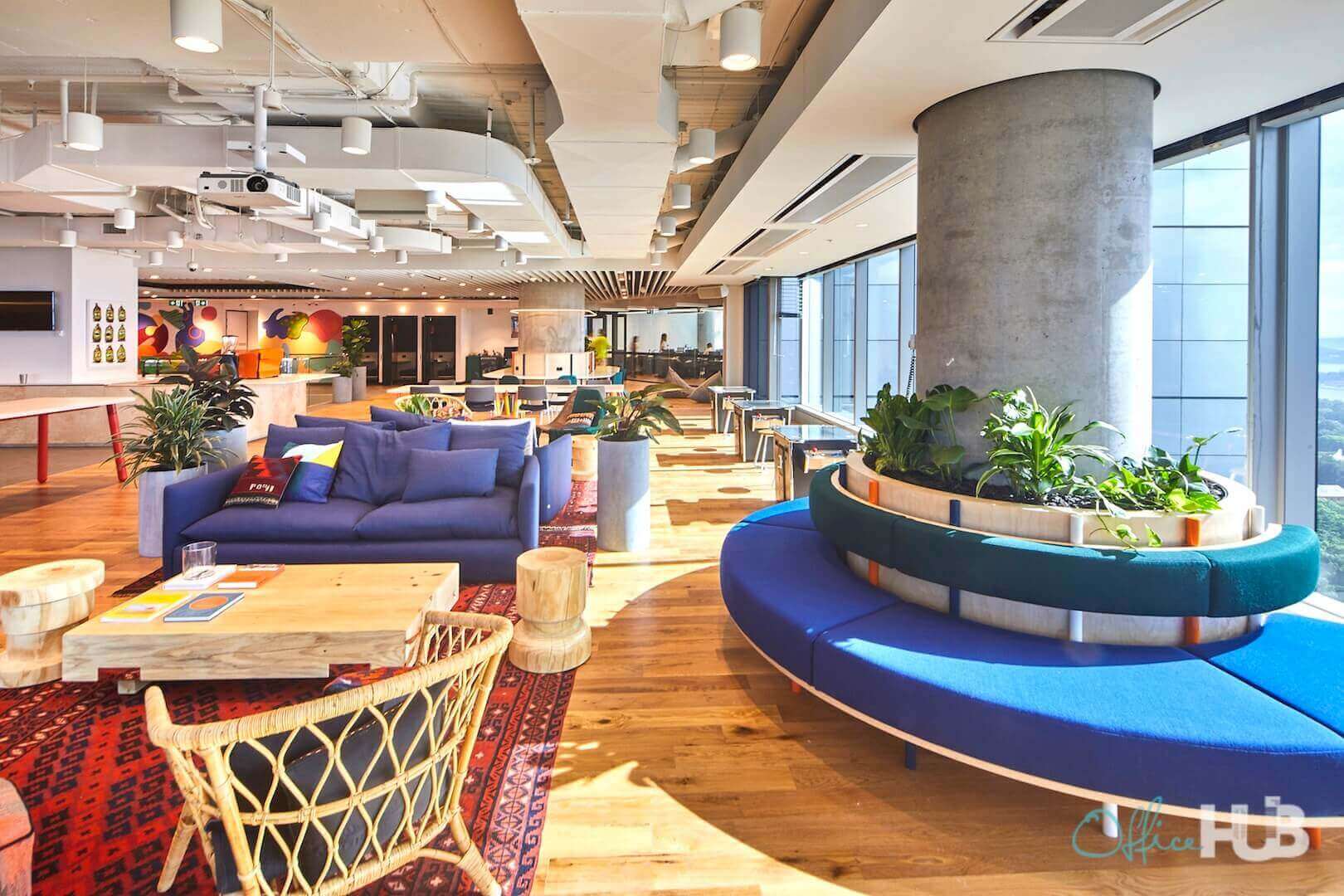 Private Offices with Glass Walls
WeWork's private offices strike the perfect balance between privacy and transparency, featuring glass walls that maintain a sense of openness and natural light flow. These offices are designed to enhance focus and productivity, offering a quiet retreat for concentrated work while still being part of the collaborative WeWork Sydney environment. Each workstation is thoughtfully equipped with essential amenities, including ergonomic furniture, high-speed internet, and lockable filing cabinets, ensuring a seamless workday experience.
Onsite Managers for Support
WeWork Sydney Goes the extra mile to ensure a smooth and productive work experience by providing onsite managers at every location. These dedicated professionals are readily available to assist with any workspace-related needs or inquiries. Whether it's technical support, administrative assistance, or guidance on making the most of WeWork's amenities, the onsite managers are there to offer prompt and reliable help, allowing members to focus solely on their core business activities.
Recreational Facilities
At WeWork, work-life balance is nurtured through recreational facilities that add a touch of playfulness to the work environment. The main lobbies of WeWork Sydney offices often feature foosball and ping pong tables, creating opportunities for members to unwind and connect with colleagues during breaks. This incorporation of recreational spaces not only boosts creativity and relieves stress but also encourages team bonding and fosters a sense of camaraderie among the WeWork community.
Complimentary Refreshments
WeWork takes care of its members' well-being with thoughtful amenities, including complimentary refreshments. Every day, members can indulge in micro-roasted coffee, a variety of teas, and refreshing fruit-infused water, ensuring they stay energized and hydrated throughout their workday. These small but impactful details are a testament to WeWork's commitment to creating a nurturing and supportive workspace that prioritizes the comfort and satisfaction of its members.
WeWork has redefined the concept of modern workspaces, combining inspiring design, a vibrant community, and a range of amenities that cater to the diverse needs of businesses and professionals. From entrepreneurs seeking an inspiring environment to startups looking for networking opportunities, WeWork offers a dynamic ecosystem that supports growth and success. Embrace the world of WeWork and experience the benefits of a collaborative, innovative, and productive coworking culture.
If you're ready to experience the inspiring WeWork environment, Office Hub is here to help you find your perfect space. Discover a variety of flexible workspace options, from private offices to shared spaces, and unlock the potential of your business with WeWork. Visit Office Hub today and take the next step towards a more productive and collaborative work environment.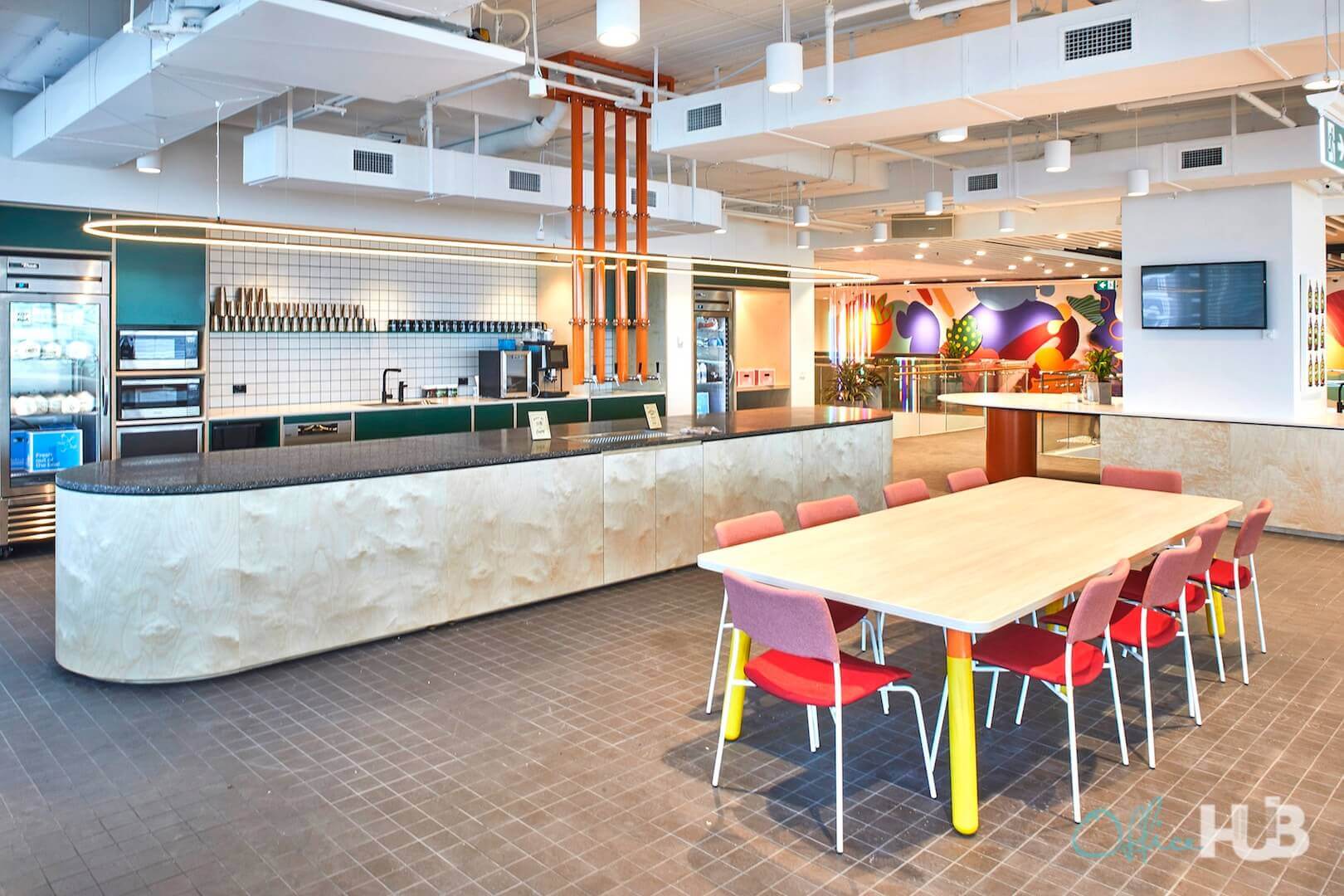 List of Available Workspaces of WeWork Sydney
Private Office for Rent at WeWork Sydney
Private Office for Rent at WeWork Sydney
Private Office for Rent at WeWork Sydney
Private Office for Rent at WeWork Sydney
Private Office for Rent at WeWork Sydney
Private Office for Rent at WeWork Sydney
Experience Flexibility with OfficeHub: Looking to join the dynamic WeWork community in Sydney? OfficeHub offers a hassle-free platform to find your ideal flexible workspace at WeWork. Whether you prefer a private office, coworking space, or shared workspace, OfficeHub's extensive listings can match you with the perfect space to suit your business needs.
WeWork Sydney Has solidified its presence in Sydney as a hub for creativity, collaboration, and innovation. The multitude of shared office spaces across major cities provides businesses with the ideal foundation for growth. Embrace the WeWork Sydney Experience and leverage its inspiring amenities and community-driven culture to take your business to new heights. OfficeHub simplifies the process of finding your perfect flexible space at WeWork, making it easier than ever to join this dynamic coworking movement.
Do you need a flexible workspace at wework Sydney for your business? Office Hub will help you find the best flexible workspace at wework sydney for your business. Send us an email at enquiries@office-hub.com to find your dream workspace.