Digital Marketing Experts: Driving Success with Office Hub
Unlock the potential of your business with the expertise of digital marketing experts from Office Hub. Our bespoke marketing solutions, built on proven success, will amplify your online presence and boost enquiries. Partner with us to reach your target audience effectively and achieve your marketing goals.
Why Your Company Needs A Dynamic Marketing Strategy: Accelerate Your Business Growth
In today's competitive digital landscape, a dynamic marketing strategy is not just beneficial; it's essential for your business's success. At Office Hub, our digital marketing experts have honed their skills to create captivating campaigns that leave a lasting impact on audiences, elevate brand awareness, and drive conversions right from the outset.
A well-crafted marketing plan acts as a compass, guiding your business towards its goals using effective online channels and engaging content. In the hands of our seasoned digital marketing experts, your strategy will evolve into a powerful tool that accelerates your business growth and positions you ahead of the competition.
With a keen understanding of market trends, user behavior, and cutting-edge techniques, our digital marketing experts ensure your campaigns not only captivate but also deliver measurable results. From building a compelling brand identity to strategically engaging your target audience, we're here to unlock your business's true potential and pave the way for unrivaled success. Embrace the power of a dynamic marketing strategy, and let Office Hub's digital marketing expert elevate your brand to new heights.
"
Digital marketing experts are the ones who know the secrets on how to continue to stay on top of the line.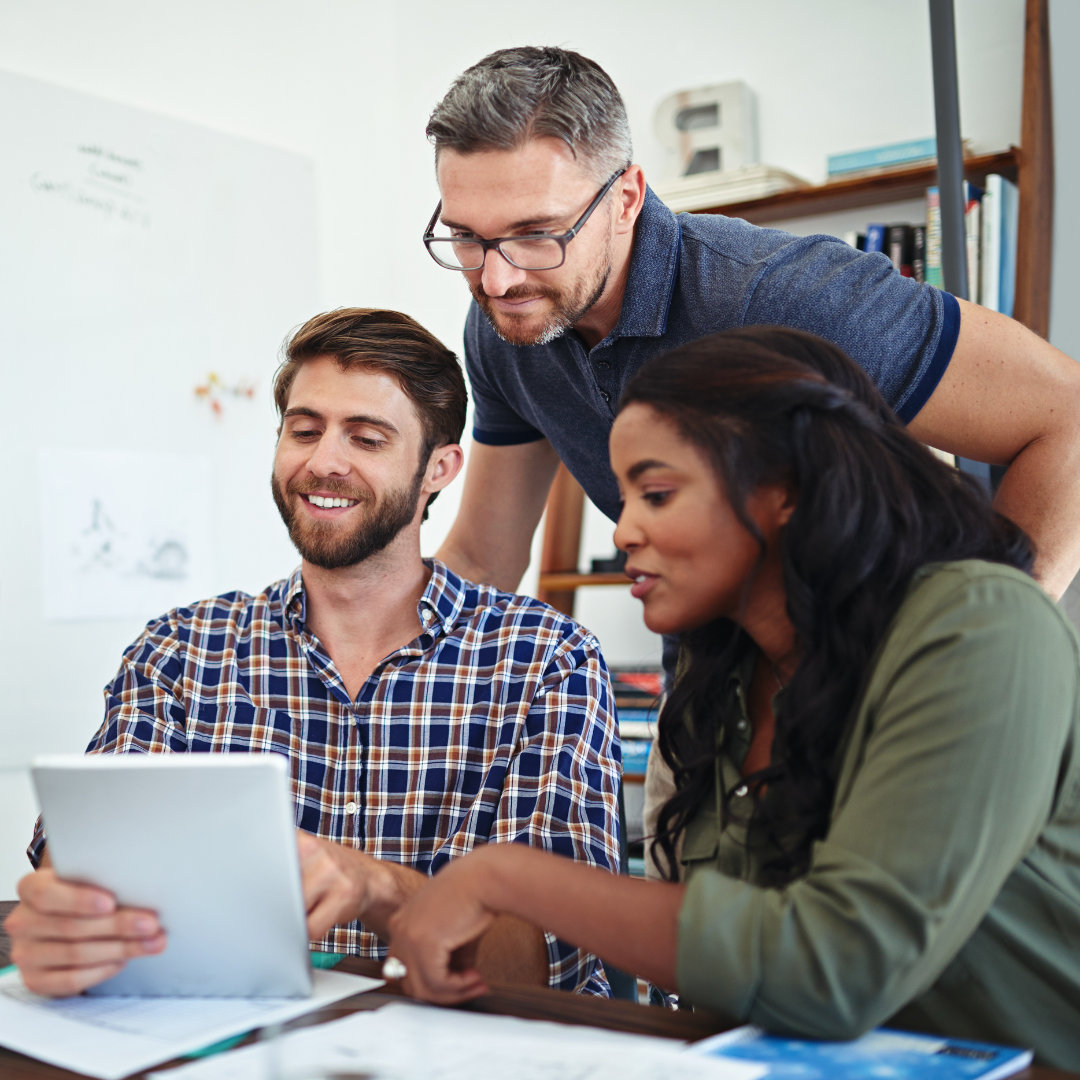 Boost Your Business with Tailored Packages
Choose from our pre-built packages, carefully formulated by our digital marketing experts to cater to various business needs and budgets:
Empty Center Package

: Drive fresh leads to fill up half-empty spaces using mediums like AdWords and sponsored blog posts. 

New Centre Package

: Put your brand in front of your target audience with a mix of AdWords, display advertising, email marketing, and social media. 

Enterprise Package

: Fill entire floors or buildings with a combination of various channels and persuasive content. 
Flexibility and Transparency for Success
At Office Hub, we tailor our marketing solutions to your unique space and goals. Our digital marketing experts work closely with you to understand your objectives and integrate content and channels for a targeted audience. Office Hub allows individuals to find and compare 1000s of coworking spaces available in Australia. Transparency is our strength; we involve you in every step using our exclusive portal, Office Hub, giving you complete control over your workspace availability and pricing.
Emphasizing Essential Channels for Optimal Marketing Success
At Office Hub, our digital marketing experts leave no stone unturned when it comes to incorporating vital elements into your marketing strategy. With a keen focus on driving tangible results, our digital marketing experts masterfully employ the following core channels to ensure your brand achieves optimal marketing success:
Featured Listings and Partners

: Elevate your workspace's visibility with prime placement on our website's homepage and relevant location pages. Expect a steady stream of thousands of weekly visitors, leading to increased inquiries and potential conversions.

AdWords

: Our strategic AdWords campaigns will position your brand at the forefront of search engine ads. With maximum visibility for your chosen keywords, you can expect a surge in relevant traffic and enhanced brand recognition.

Display Advertising

: Reaching potential customers on websites they frequent is made possible through our targeted display advertising. Increase brand exposure and capture the attention of your ideal audience, guiding them towards your offerings.

Email Marketing

:Forge lasting connections with potential and existing customers through personalized and engaging email campaigns. Our digital marketing experts have crafted emails fostering customer loyalty, driving repeat business and brand advocacy.

Social Media

: Engaging and influencing your target audience is at the core of our social media campaigns. With well-executed strategies on Facebook, Instagram, and LinkedIn, your brand will resonate with users, fostering brand loyalty and expanding your reach.

Sponsored Blog Post

: Spotlight your workspace through a special feature on our influential blog and social media platforms. Gain heightened visibility and publicity, as we showcase the unique aspects of your workspace to our extensive audience.
With Office Hub's emphasis on these essential marketing channels, your brand will thrive, attracting valuable leads, and securing a competitive edge in the dynamic business landscape. Our digital marketing experts are committed to delivering unmatched results, positioning your brand for sustained success.
"
Social media is a great tool for digital marketing experts when it comes to increasing their brand awareness.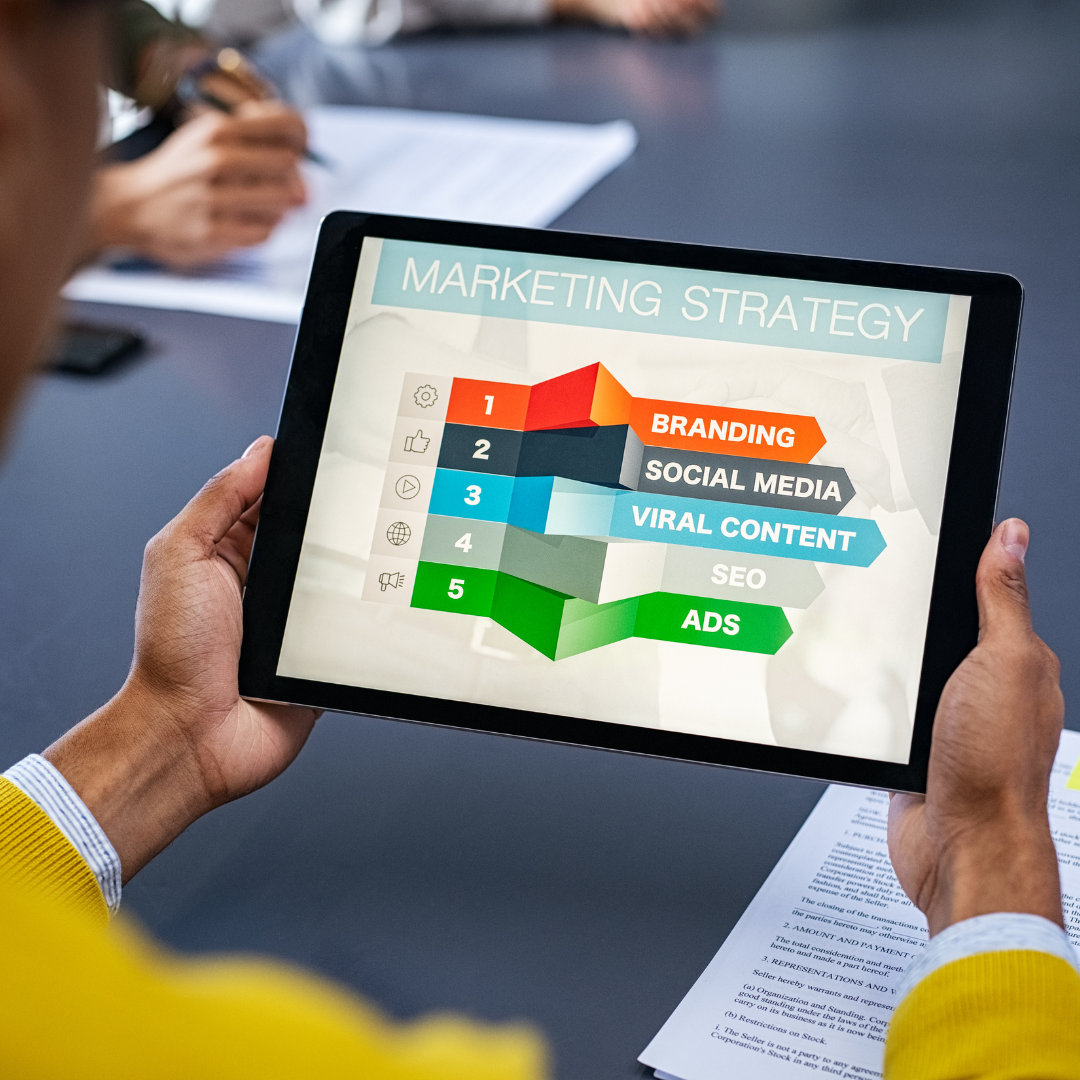 Enhance Your Listing for Maximum Impact
Whether it's a private office, virtual office or coworking office. Elevate your workspace's appeal and attract potential clients with these effective tips from our digital marketing experts:
Professional Photos and Videos:

Make a strong impression by uploading high-quality visuals that showcase your workspace's unique features and ambiance.

Use MyOfficeHub

: Keep your pricing and availability up-to-date effortlessly with our exclusive portal, ensuring potential clients have accurate information.

Add Virtual Tours and Floor Plans:

Offer a comprehensive view of your space through virtual tours and floor plans, helping clients envision themselves in your workspace.

Run Strategic Promotions:

Plan well-timed and targeted promotions throughout the year to entice clients with special offers and incentives.
Get Started with Office Hub's Experts Today
Ready to boost your online presence and drive business growth? Follow these steps to kickstart your tailored campaign by our digital marketing experts:
Package Selection:

Choose the marketing package that aligns with your objectives or discuss custom options with our experts.

Strategic Brainstorming:

Collaborate with our experienced team to outline campaign details and set clear goals.

Campaign Sign-off:

Approve the final campaign design, ensuring it aligns perfectly with your brand and messaging.

Go Live and Watch the Magic Unfold:

Witness the power of our campaign as it generates new leads and brings increased visibility to your workspace.
With Office Hub's dedicated Digital Marketing Experts and tailored strategies, your workspace will shine in the competitive market, driving success and business growth. Let our digital marketing experts help you reach new heights with a captivating and results-driven marketing campaign. Get started today and unlock the true potential of your workspace!
"
Office Hub's digital marketing experts can surely help your workspace maximize its full potential.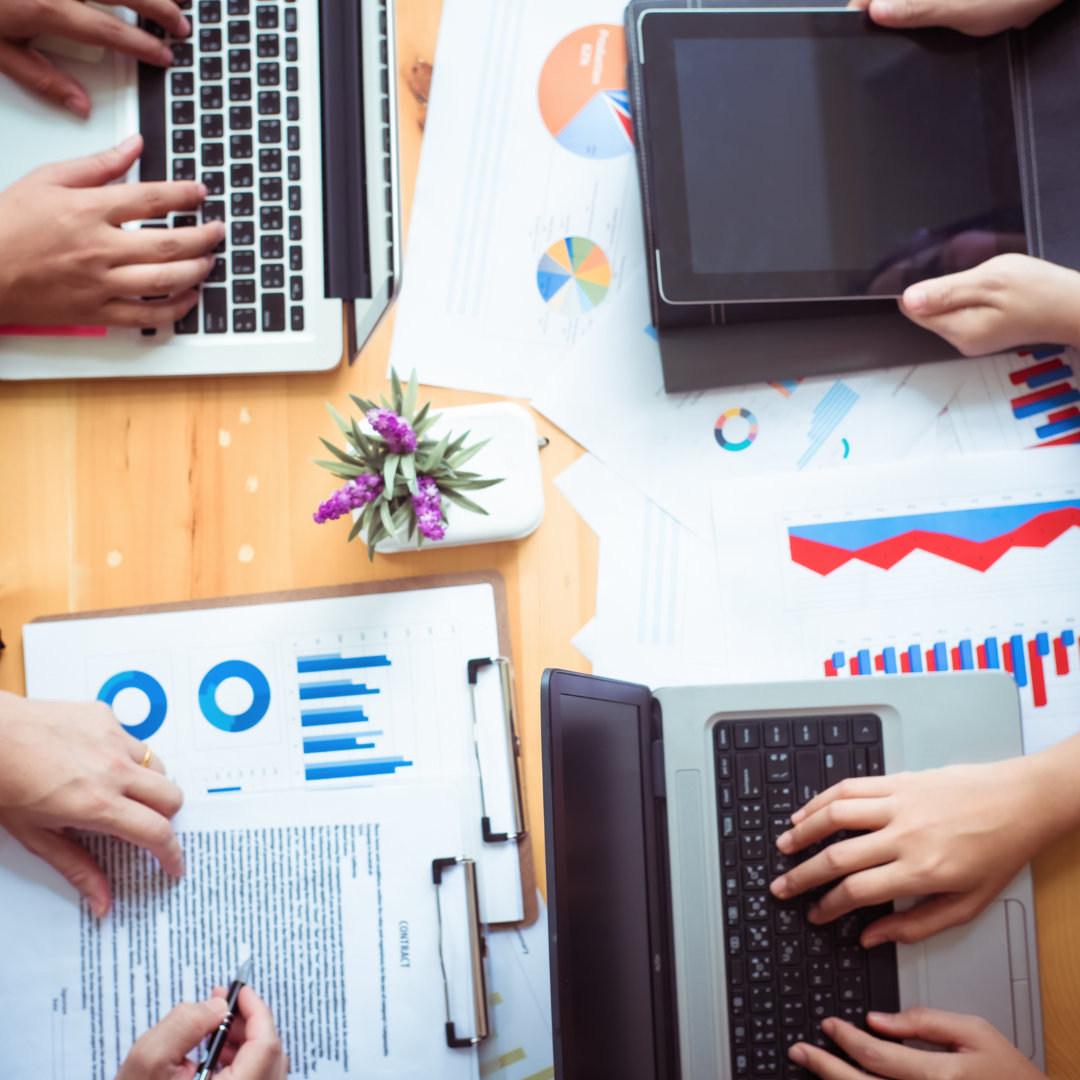 Meet The Team
Meet the digital marketing experts behind your success:
Grant Philipp, CEO

: An industry veteran with global experience, ensuring lead excellence and value for money.

Luke Rowntree, Digital Marketing Specialist

: The analytical mastermind behind paid and organic search success.

Rebecca Philipp, Graphic Designer:

A branding expert crafting outstanding co-branded creatives.
List Your Office Space for Rent With Office Hub: Your Digital Marketing Partner
With Office Hub, you have a reliable team of digital marketing experts that puts you in control. From personalized setup advice to advertising on top platforms, promoting your space with precision and securing successful deals, our digital marketing experts are dedicated to helping your office space rental thrive. Partner with Office Hub and unlock the full potential of your office space for rent
Step 1. Set-up: Personalized Advice and Control Over Your Space
Whether you have spare desks, a whole office, or a home office to rent, share your office space details with us. Our Digital Marketing Experts will provide tailored advice on setup, pricing, and the market in your location. Get set up on Office Hub, our client portal, and gain full control over your space's availability and pricing. As an Office Hub workspace partner, you'll enjoy access to an unrivaled Toolkit and a vast pool of potential tenants.
Step 2. Advertising: Your Space, Your Control
Create your property listing on My Office Hub, and take charge of availability, pricing, and photos – we empower you with control over these essential aspects of your office rental. Office Hub is the only broker giving you this level of control. We'll add our magic touch and showcase your office space to the world. Benefit from Office Hub's No.1 rank in tenant lead generation worldwide, and your membership covers advertising on four major commercial property sites in Australia.
Step 3. Tours: Promoting Your Space with Precision
We actively promote your office space to every relevant enquirer and qualify each tenant to ensure a good match. Rest assured, we'll keep you informed about potential deals through My Office Hub. As matchmakers, we set up tours with interested tenants, but we're not into blind dates. You'll show them around – after all, you know your space better than anyone.
Step 4. Deals: Successful Negotiations for Your Success
As brokers, we stand in the best position to negotiate between you and the tenant. We help tenants understand the market and encourage them to rent your office space if it aligns with their needs. With our success-only fee structure, we only win when you win. You can trust that we're committed to doing everything possible to successfully rent your office space.
"
List your workspace on our site and let out team of amazing digital marketing experts drive your business growth.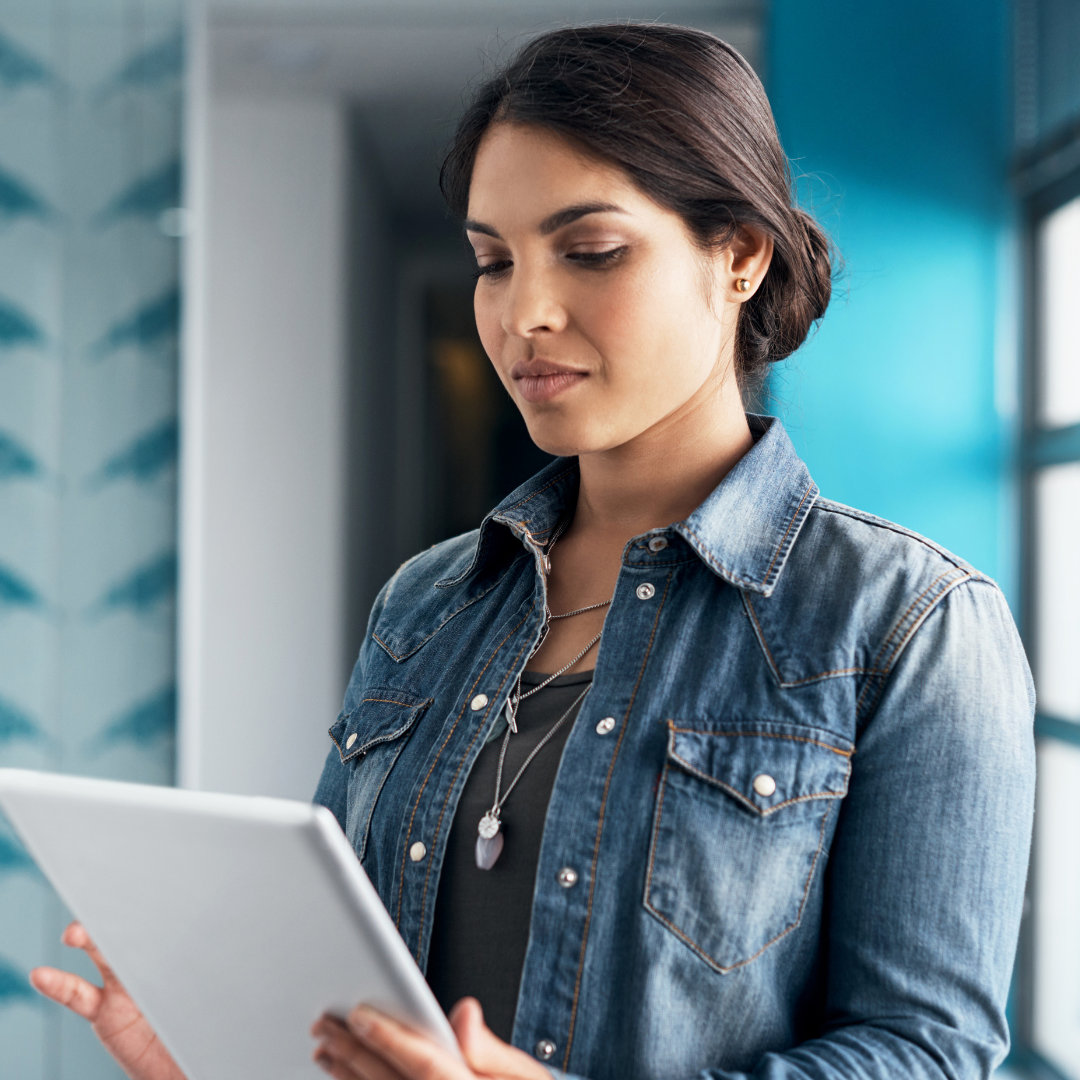 Let Us Showcase Your Workspace to the World
With our digital marketing experts, your unique workspace will shine, attracting your ideal audience. Whether you seek marketing solutions or a new office space, Office Hub is here to assist. Discover modern and stylish coworking office spaces, private offices, and more in various Australian cities like Sydney, Melbourne, Canberra and more. 
To advertise your coworking space or for more information, visit our website/contact us or email us at enquiries@office-hub.com.