Salesforce Sydney Office: Vibrant Hub for Modern Workspaces
Sydney Place welcomes an architectural marvel to its iconic Circular Quay with the rise of Salesforce Tower. This state-of-the-art office tower nestled between George and Pitt streets is set to redefine the way businesses operate in the heart of Sydney. With its unique blend of contemporary design, urban integration, and cutting-edge amenities, Salesforce Sydney office is set to invigorate the city's urban precinct, making it an ideal destination for businesses seeking innovative workspaces.
Embracing the essence of modern urban living, Salesforce Tower stands tall as a symbol of dynamic growth and progress. The tower's architecture seamlessly combines functionality and aesthetics, making it an attractive landmark that fits perfectly into the lively cityscape of Sydney. 
The tower's focal point lies in its unique network of pedestrian laneways that interweave through the site, adding to the city's allure and charm.
Coworking Spaces: Fostering Collaboration and Flexibility
Salesforce Sydney Office embraces the future of work by providing diverse coworking spaces that foster collaboration and creativity. For entrepreneurs, freelancers, and businesses looking for a flexible workspace, the tower offers a variety of shared areas designed to promote networking and idea exchange. These coworking spaces are equipped with modern amenities, high-speed internet, and comfortable seating options, creating an environment where professionals can work productively in a shared setting.
Looking for a coworking office for your team? We've got you covered! And if you want the freedom to access coworking spaces whenever you need, take a look at our diverse selection of private workspaces at Salesforce tower in Sydney through the Office Hub.
The coworking spaces at Salesforce Sydney Offices cater to different business needs, offering options for individuals or teams. Whether you're seeking a hot desk for a day or dedicated desk space for your team, the tower ensures that your workspace requirements are met. Embracing the spirit of community and collaboration, these coworking spaces facilitate interactions with like-minded professionals, fostering a sense of belonging and support.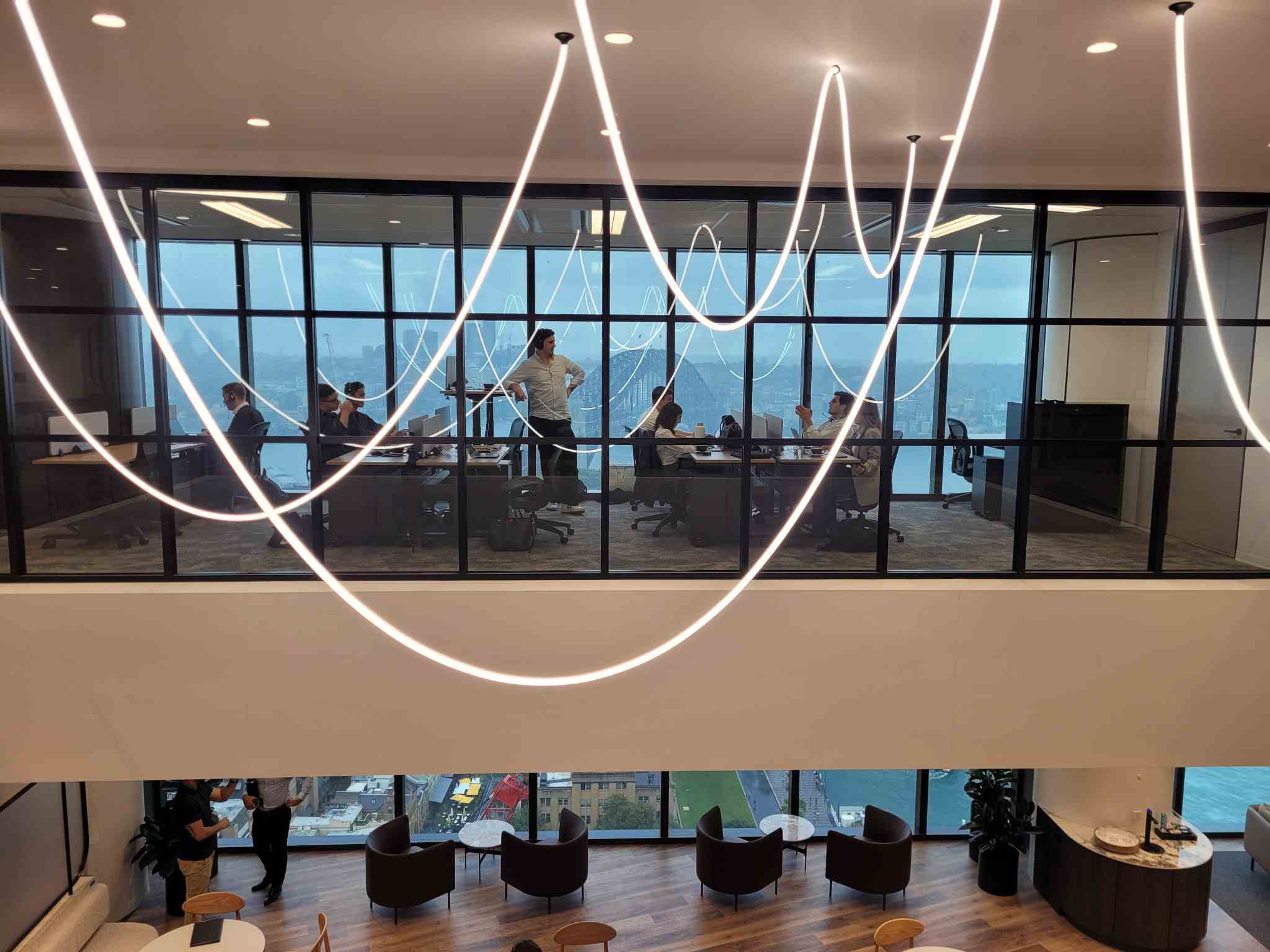 Private Spaces: Elevating Privacy and Productivity
Recognizing the importance of privacy and focus for certain businesses, Salesforce Sydney offices offers a range of private office spaces tailored to meet individual requirements. These private offices provide a dedicated and secure environment where businesses can conduct their operations efficiently and confidentially. With thoughtfully designed interiors and premium furnishings, Salesforce Sydney office exude professionalism and sophistication.
Whether you're a startup seeking a compact office or an established corporation in need of a spacious and elegant workspace, Salesforce Tower has a solution to suit your needs. Businesses can customize their private offices to reflect their brand identity while enjoying access to all the amenities and services the tower has to offer. From 24/7 security to personalized support staff, these private spaces at Salesforce Sydney Office ensure a seamless and productive work environment.
Virtual Office Spaces: Redefining Remote Work
In the rapidly evolving landscape of remote work, Salesforce Sydney Offices embraces the concept of virtual office spaces to accommodate businesses that operate without a physical presence in the tower. Virtual office solutions offer an impressive array of services, enabling businesses to maintain a professional image and establish a local identity without the need for a traditional office space.
With a virtual office at Salesforce Tower, businesses can have a prestigious Central Business District (CBD) address for mail and correspondence. Additionally, professional receptionists manage calls on behalf of the business, ensuring that clients and partners receive a polished and personalized experience. Virtual office users can also access meeting rooms and coworking spaces when they require a physical space to collaborate or conduct meetings at Salesforce Sydney Office.
"
The Office Hub team is on cloud 9 upon immersing themselves in Salesforce Sydney Office.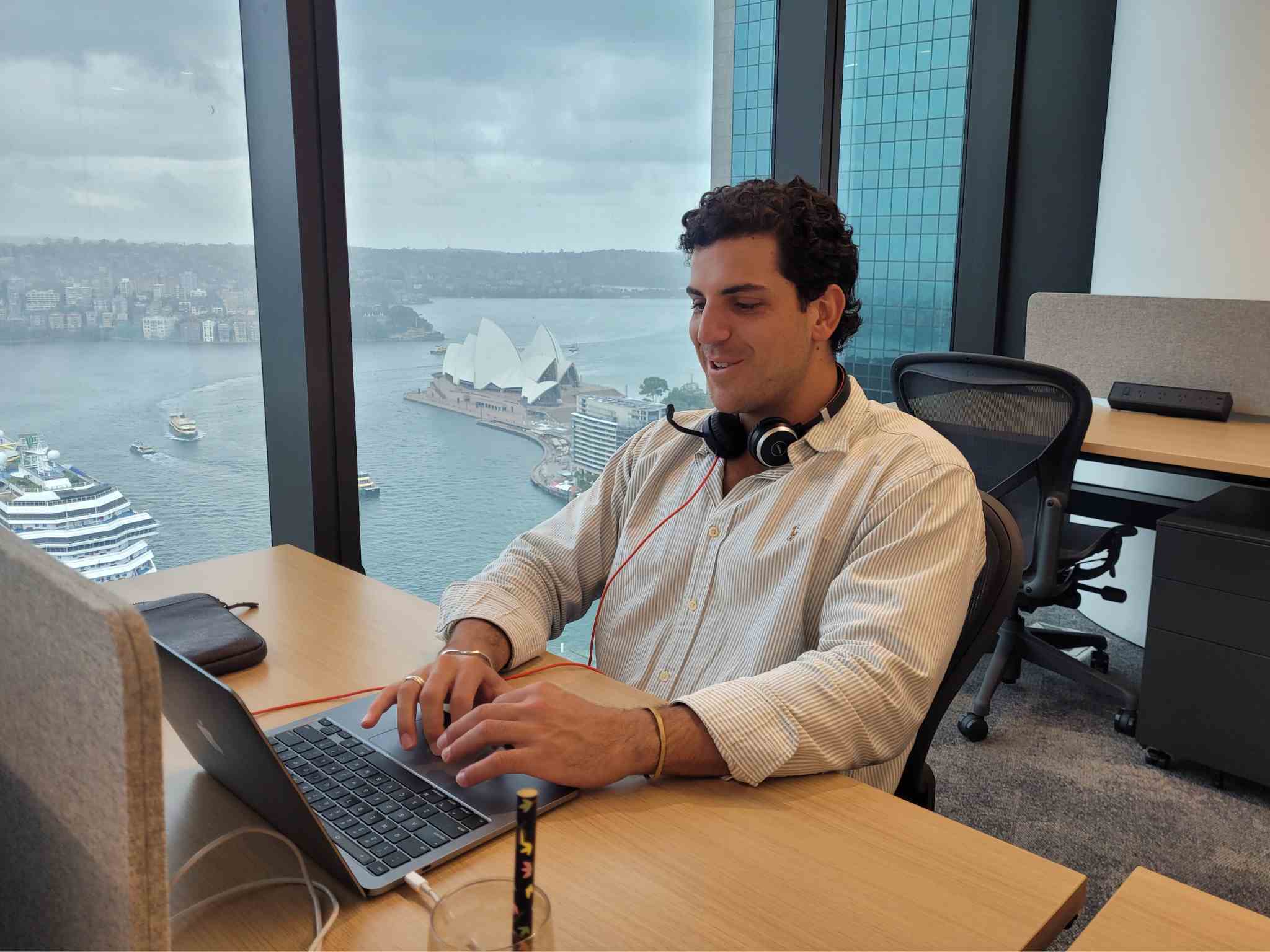 An Abundance of Amenities: Elevating the Workplace Experience
Salesforce Sydney Office takes pride in providing its occupants with an abundance of amenities that elevate the workplace experience. The tower houses a diverse range of dining options, from cozy cafes perfect for quick catch-ups to vibrant bars for unwinding after a productive day. With an emphasis on healthy living, the tower features fitness centers equipped with modern facilities, promoting wellness and work-life balance among its occupants.
The tower's intelligent infrastructure ensures seamless connectivity and efficient operations, providing businesses with a smooth and hassle-free work environment. Moreover, a team of dedicated support staff is available to assist with any administrative or technical needs, allowing businesses to focus on their core objectives.
List of Available Workspaces of The Salesforce Sydney Office
Coworking space on Rent at 180 george street 
Coworking space on Rent at 180 george street 
Private Office on Rent at 180 george street 
Private Office on Rent at 180 george street 
Private Office on Rent at 180 george street
Embracing Sustainability: A Green Workplace for a Better Tomorrow
At Salesforce Sydney Office, sustainability is a core value that shapes every aspect of its design and operations. The tower has achieved the highest standards of environmental certifications, exemplifying its commitment to reducing its ecological footprint. From energy-efficient systems to waste reduction initiatives, Salesforce Sydney Office stands as a shining example of a green workplace.
For businesses committed to environmental responsibility, occupying a workspace at Salesforce Tower not only aligns with their values but also allows them to be part of a community that actively contributes to a sustainable future.
Salesforce Tower at Sydney Place represents a visionary approach to modern workspaces. Its integration with the surrounding urban precinct and proximity to Sydney's iconic Circular Quay makes it a prestigious and sought-after destination for businesses of all sizes. Whether you seek the dynamic environment of coworking spaces, the privacy of private offices, or the flexibility of virtual offices, Salesforce Tower offers a diverse range of coworking spaces to meet your needs. With a strong focus on sustainability, an abundance of amenities, and a commitment to fostering a collaborative community, Salesforce Sydney Tower sets a new standard for contemporary workspaces in the heart of Sydney.
"
It's clear that TEC has thought of everything to make your workday as comfortable and productive as possible.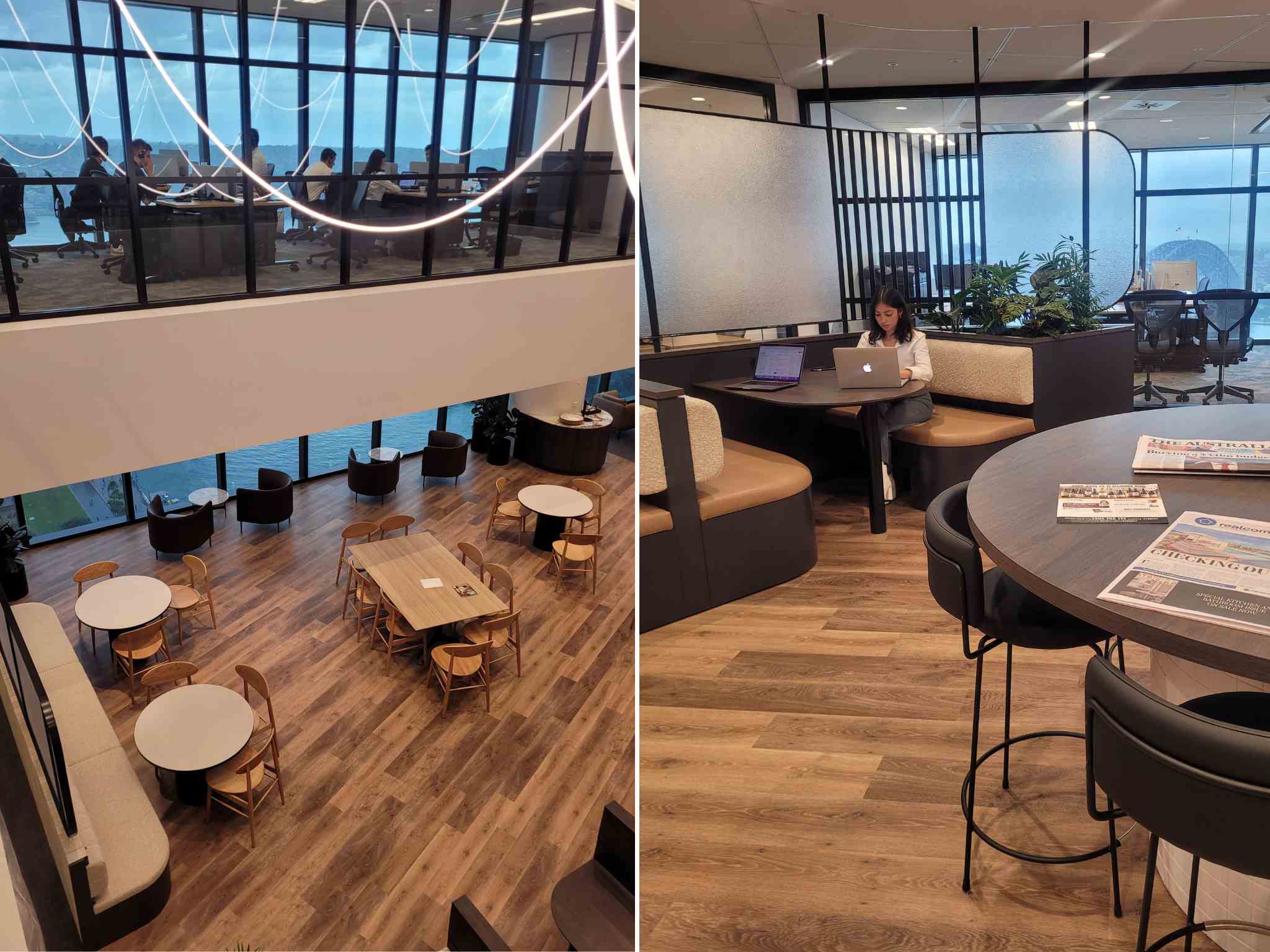 Find Your Perfect Office at Salesforce Tower
Are you in search of the ideal office space at Salesforce Tower? Look no further! Office Hub is here to optimize your search process and ensure you get the perfect workspace with ease.
Finding the perfect office space can be a daunting task, but with Office Hub, the process becomes a breeze. Our streamlined approach simplifies your search, saving you time and effort. 
Tell us your requirements, and we'll do the rest, matching you with the most suitable office options at Salesforce Sydney Office.
Contact Office Hub and start the future of your business now!