Spaces Collingwood: Creativity And Flexibility Hub
Spaces Collingwood is the latest addition to the global coworking brand, Spaces, which boasts an impressive presence in 418 locations worldwide. With the 10th branch opening in Australia, Spaces Collingwood aims to be more than just a workspace; it promises to be a vibrant gathering place where creativity and flexibility converge. This article delves into the exceptional features and benefits that set Spaces apart, making it an attractive hub for professionals seeking a dynamic and collaborative work environment.
True-to-Form Spaces Hospitality
Spaces is renowned for its people-first approach and passion for fostering creativity and innovation. At Spaces Collingwood, this commitment to hospitality is no exception. The friendly and attentive staff at the coworking space, such as private office, virtual spaces  ensure that the mundane tasks are taken care of, allowing individuals and businesses to focus entirely on their work and professional goals. The atmosphere of productivity and collaboration further enhances the overall experience for members, making Spaces Collingwood more than just a place to work.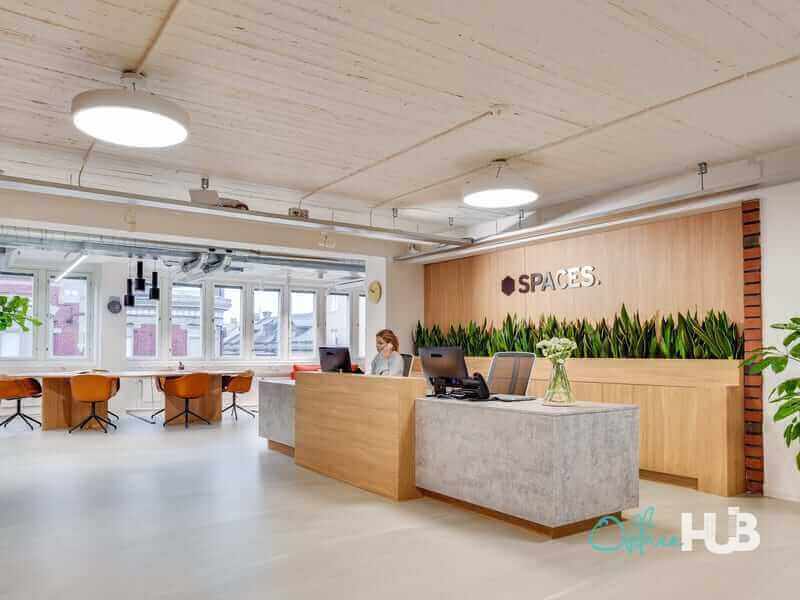 Unbeatable Membership Options
One size does not fit all at Spaces Collingwood. The coworking space offers a wide range of membership options to cater to the diverse needs of businesses and professionals. Whether you are a freelancer seeking a shared space, a small startup in need of serviced offices, or an established business requiring a custom solution, Spaces has the perfect hub for you. The flexibility in workspace choices ensures that each member can find a suitable space to fuel their success, no matter the size or scope of their venture.
Flexible Working Conditions
The rigid nine-to-five work model is a thing of the past at Spaces Collingwood. Embracing the core philosophy of flexibility, coworking space allows individuals to choose their working hours and workspace preferences. Whether you need a quiet space to focus on specific days of the week or desire a more permanent workspace, Spaces Collingwood coworking spaces can accommodate your needs. Moreover, the space is designed to adapt to your future requirements, ensuring that your workspace grows alongside your business without being constrained by long-term commitments and restrictive leases.
Exceptional Wellness and Business Perks
A productive and efficient workspace requires more than just a desk and a chair. Spaces understands this, and that's why it offers a wide range of wellness and business perks to enhance the work experience for its members. From fast and reliable internet connectivity to fully equipped meeting rooms, members have all the essential tools at their disposal. Additionally, the upcoming wellness programs and dedicated relaxation zones will promote overall well-being and work-life balance, going beyond mere productivity to prioritize the health and happiness of professionals.
Beautiful Fit-Out
Nestled within a newly-built building, Spaces Collingwood impresses with its aesthetic appeal. Abundant natural light floods the workspace through floor-to-ceiling windows, creating a warm and inviting ambiance. The use of rustic brick and timber adds a touch of comfort and charm, while pops of greenery bring a modern and refreshing feel. The large breakout zone encourages interaction and collaboration among professionals, while the sprawling outside courtyard offers stunning views of Collingwood and Melbourne, providing a perfect escape for rejuvenation and inspiration.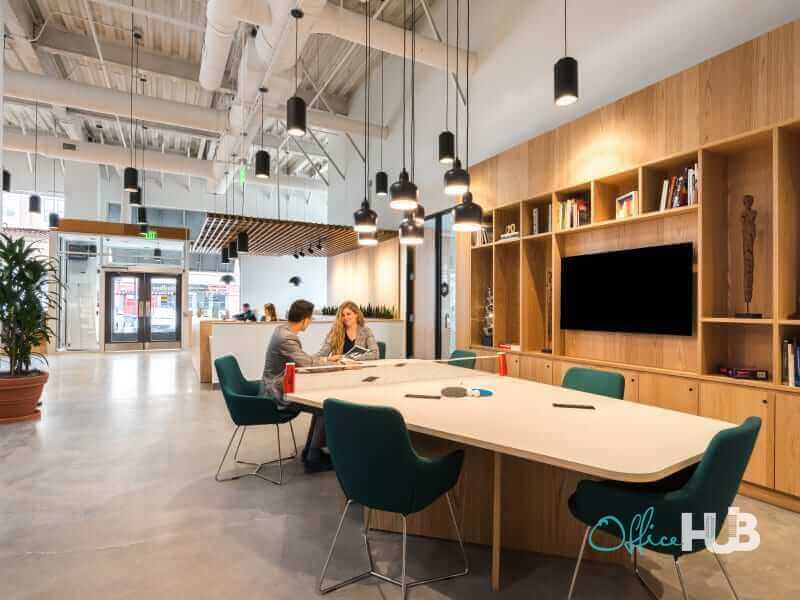 Diverse Workforce
The success of a coworking space lies not just in its physical attributes but also in the diverse and success-driven community it attracts. Spaces thrives on the philosophy of "success breeds success." With a wide range of professionals from different industries, including forward thinkers, innovators, game-changers, and ambitious go-getters, every day presents an opportunity for continuous learning and inspiration. The diverse workforce fosters a stimulating and dynamic workspace environment that encourages collaboration, networking, and the exchange of ideas.
Vibrant Location
Collingwood's location, just 3 kilometers from Melbourne's bustling city center, provides the perfect balance for professionals. It is close enough to the action but not overwhelmed by it, making it an ideal spot for a productive and focused workspace. Collingwood's vibrant vibe adds to the allure of the neighborhood, attracting individuals from all walks of life. Countless restaurants cater to diverse preferences, turning client catch-ups and business meetings into delightful culinary adventures. For those seeking a breath of fresh air during lunchtime, nearby green outdoor spaces like Fitzroy Gardens and Gahan Reserve offer tranquil strolls. With Collingwood Train Station, trams, and bus stops within minutes of the flexible workspaces, travel into Melbourne for business or pleasure is convenient and hassle-free.
The Evolution of Coworking Spaces
The coworking phenomenon has seen a remarkable evolution over the years, from the first inception of shared workspaces to the diverse and flexible hubs that exist today. The article will trace the history of coworking spaces and explore the factors that have contributed to their global popularity.
The Rise of Collingwood as a Business Hub
Collingwood's transformation from an industrial suburb to a thriving business hub is a testament to its appeal for startups, entrepreneurs, and established businesses alike. The article will delve into the factors that have contributed to Collingwood's rise as a sought-after destination for professionals.
How Coworking Spaces Foster Innovation
Research and case studies have shown that coworking spaces promote innovation and creativity among professionals. The article will examine the various ways in which Spaces fosters innovation through its collaborative environment, diverse community, and networking opportunities.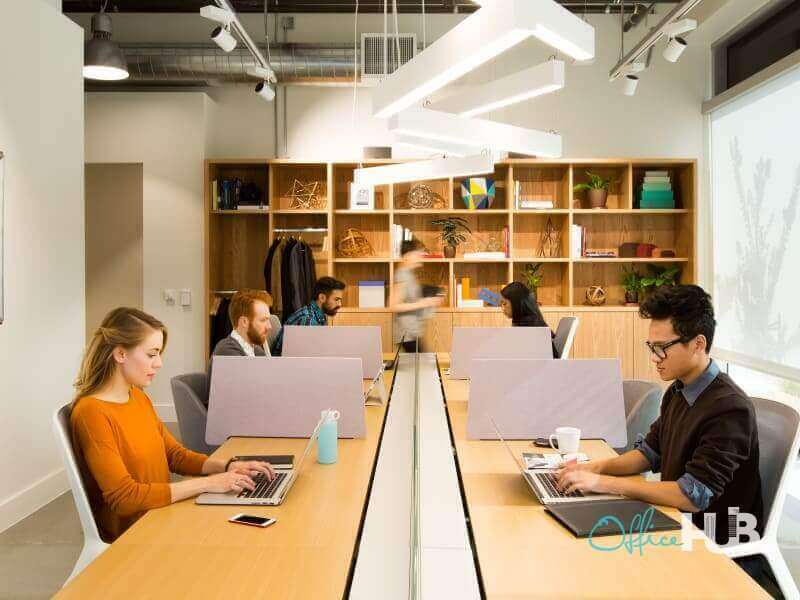 Case Studies of Successful Businesses at Spaces
To highlight the impact of Spaces Collingwood on businesses, the article will feature case studies of companies or startups that have experienced significant growth and success while being part of the coworking community. These success stories will showcase the tangible benefits of working at Spaces.
The Future of Workspaces
The workplace landscape is continually evolving, and the article will explore the potential future trends in coworking spaces, including advancements in technology, changes in workspace design, and the adaptation to new work habits.
Sustainability Initiatives at Spaces Collingwood
With sustainability becoming an increasingly crucial aspect for businesses and professionals, the article will detail any green and sustainability practices implemented at Spaces , showcasing its commitment to environmental responsibility.
Community Events and Networking Opportunities
Community events and networking sessions play a significant role in creating a vibrant coworking ecosystem. The article will highlight some of the events and networking opportunities hosted by Spaces that encourage collaboration and knowledge-sharing among members.
Testimonials from Spaces Collingwood Members
The voices of current members at Spaces Collingwood will be featured through testimonials or quotes, allowing them to share their positive experiences and the ways in which Spaces Collingwood has contributed to their professional growth.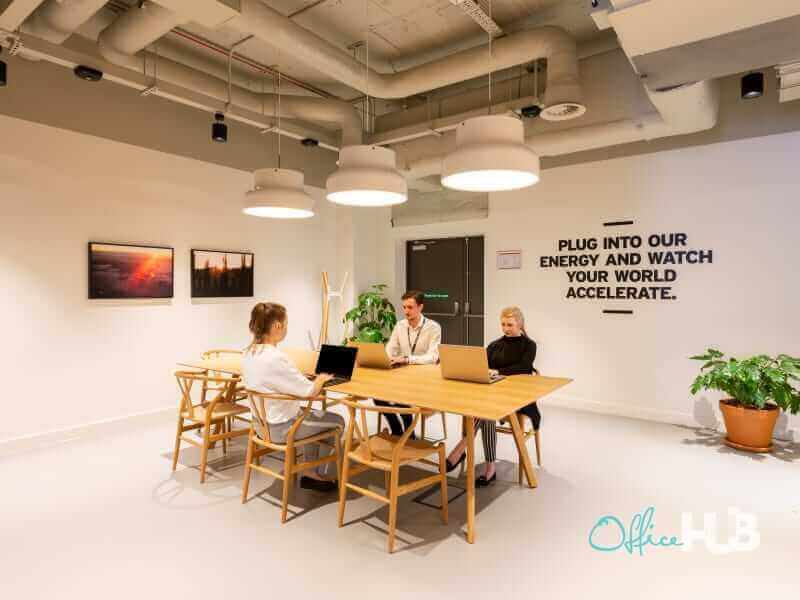 The Importance of Location for Coworking Spaces
Choosing the right location is critical for the success of a coworking space. The article will discuss why Collingwood's location, with its unique blend of cultural attractions, accessibility, and amenities, makes it an ideal setting for Spaces Collingwood.
Explore Spaces Collingwood Today
If the idea of a dynamic, flexible, and creative workspace resonates with you, don't hesitate to explore Spaces Collingwood today. Send an email to enquiries@office-hub.com to learn more and express your interest.
Office Hub, your ultimate partner in finding the ideal workspace, is ready to assist you in discovering the perfect spot to fuel your professional growth and success.