Plus U Work Collective: Redefining Coworking Culture
In the rapidly evolving landscape of modern workspaces, coworking has emerged as a revolutionary concept, transforming traditional offices into dynamic, collaborative environments. Plus U Work Collective takes this transformation to new heights by introducing niche workspaces that cater to diverse needs and preferences. With a vibrant community, and mind-boggling interiors, this place at the forefront of redefining the coworking culture in Sydney and Office Hub lets you find your flexible spaces available at Plus U Work Collective.
1. Enterprise Office: Helps Thriving Businesses
The Enterprise offices here are designed for teams seeking a dedicated workspace. The flexibility of monthly and yearly rates adds to the convenience, allowing you to adapt your workspace to your changing needs.
Here are the available Enterprise Offices on Rent at Plus U Work Collective
Enterprise Office For Rent at George Street-U Plus Work Collective
Enterprise Office For Rent at George Street-U Plus Work Collective
Enterprise Office For Rent at George Street-U Plus Work Collective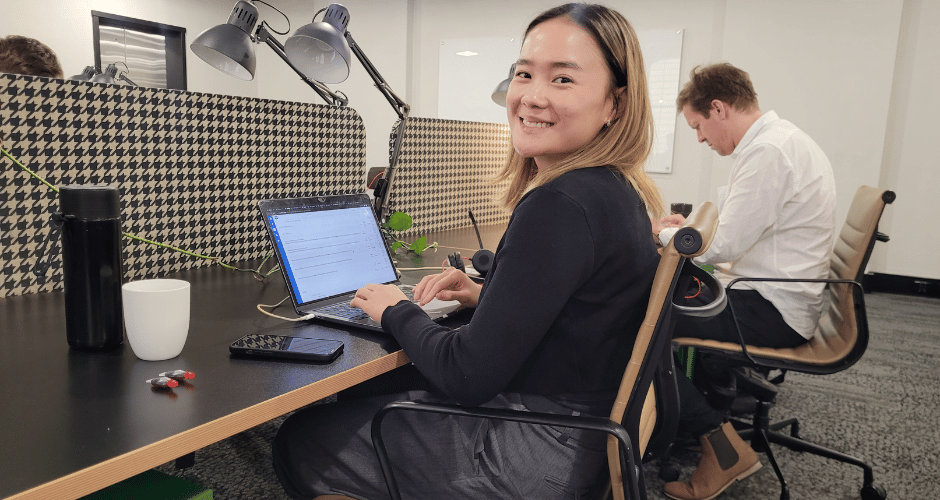 2. Private Office: Your Exclusive Workspace
Recognizing the need for privacy and focus, It offers private office spaces that cater to businesses seeking a secluded, enclosed workspace. These exclusive offices provide a dedicated environment for teams to work efficiently and confidentially, while still enjoying the benefits of being part of a vibrant coworking community.
Here are the available Private Offices on Rent at Plus U Work Collective
Private Office For Rent at George Street-U Plus Work Collective
Private Office For Rent at George Street-U Plus Work Collective
Private Office For Rent at George Street-U Plus Work Collective
Private Office For Rent at George Street-U Plus Work Collective
Private Office For Rent at George Street-U Plus Work Collective
"
The space was simply gorgeous, with a well-stocked kitchenette offering a bonus treat buffet!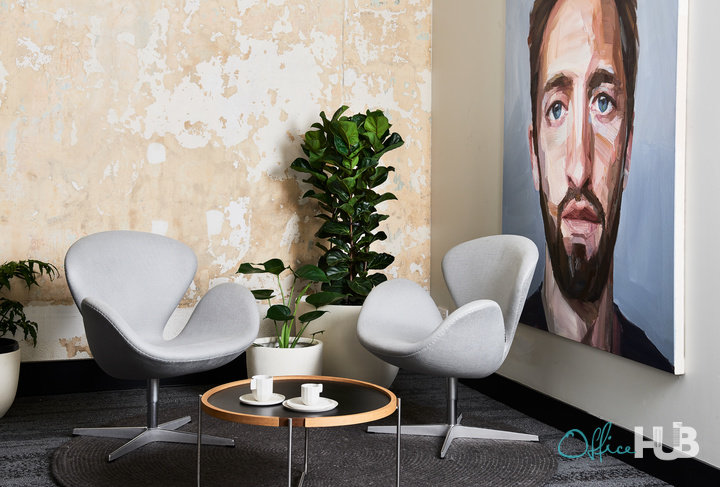 3. Virtual Offices: Build Your Empire from Anywhere
Achieve a professional presence without the need for a physical workspace through Plus U Work Collective virtual office solutions. Access professional business and administrative services, reducing overhead costs while staying connected to industry leaders.
A Thriving Coworking Community
At the core of Plus U Work Collective is a thriving community of diverse professionals, entrepreneurs, and startups. The collective spirit brings together like-minded individuals who are passionate about their work, fostering a supportive and inspiring atmosphere. Regular community events, knowledge-sharing sessions, and social gatherings promote interaction and collaboration, turning the workspace into a lively hub of innovation.
Mind-Boggling Interiors: Inspiring Creativity
Step inside, and you will be greeted by awe-inspiring interiors that fuel creativity and productivity. Each level is thoughtfully designed to evoke a unique ambiance, inspiring professionals to do their best work. Whether it's the vibrant colors, modern furnishings, or the thoughtful layout, the interiors here are a testament to the commitment to providing an exceptional coworking experience.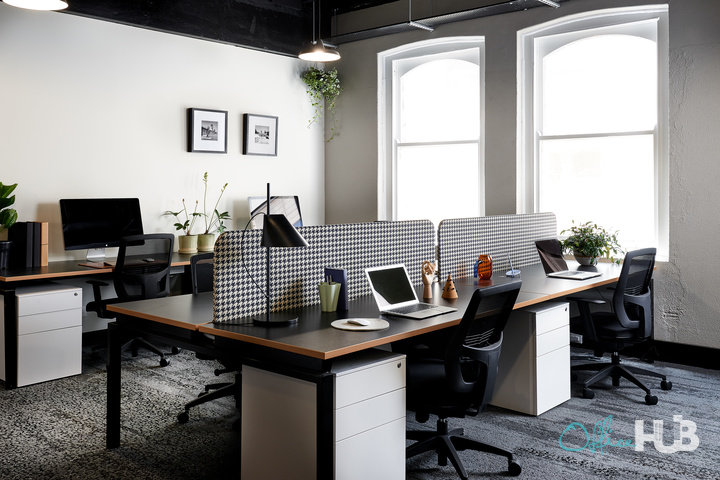 A Hub of Innovation and Collaboration
At Plus U Work Collective, it is believed that great ideas are born through collaboration and interaction. The coworking spaces available at Plus U Work Collective are carefully designed to encourage networking, knowledge-sharing, and synergistic partnerships. Whether you're an entrepreneur with a groundbreaking startup or a freelancer seeking to expand your network, the dynamic community offers the perfect environment to nurture your ambitions and turn them into reality.
The Best of Coworking Culture in Sydney
This place is more than just a coworking space; it's a place where ideas flourish, collaborations bloom, and businesses thrive. With its innovative approach to diversifying workspaces, the collective sets the standard for what a modern and dynamic coworking environment should be. 
By offering niche workspaces that cater to a variety of preferences and needs, Plus U embraces the diverse nature of the modern workforce and champions the spirit of collaboration and community.
Workspace Features at Plus U Work Collective: Elevating Your Coworking Experience
At Plus U Work Collective, you are provided with an exceptional coworking experience that goes beyond the ordinary. The workspace features have been carefully curated to ensure your comfort, productivity, and overall well-being. 
From state-of-the-art amenities to safety measures, our goal is to create an inspiring environment where you can thrive and focus on what matters most - your work.
1. Air Conditioned: Enjoy a comfortable and climate-controlled workspace with air conditioning, ensuring a pleasant and productive environment throughout the year.
2. Elevator (Lift): Convenient access to all six levels of our coworking space is made easy with modern elevators, ensuring smooth mobility for you and your team.
3. After Hours Security: Your safety is a priority. With after-hours security measures in place, you can have peace of mind knowing that our coworking space remains secure even outside regular business hours.
4. Bike Racks: For those who prefer a greener commute, our bike racks provide a convenient and secure space to park your bicycles, encouraging eco-friendly transportation options.
5. A Grade Building: Plus U Work Collective is housed in an A-grade building, signifying the highest standards of construction, design, and amenities for your ultimate satisfaction.
6. 7 Floors: Spread across seven floors of awesomeness, our coworking space offers a diverse range of work areas, community hubs, and inspiring environments for you to choose from.
7. Showers: Promoting wellness and a healthy work-life balance, the showers allow you to refresh and rejuvenate, especially after a workout or cycling to the workspace.
Whether you seek a coworking space, looking for a flexible space, a dedicated personal workspace, or a private office, OfficeHub offers you all the available spaces at Plus U Work Collective to thrive and succeed. With its commitment to providing the best of coworking culture, Plus U Work Collective continues to lead the way in shaping the future of workspaces in Sydney and beyond.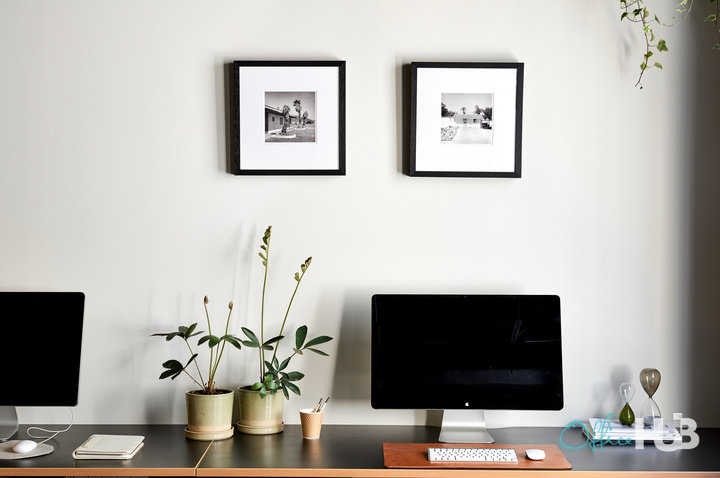 Explore the Best Coworking Spaces at Plus U work Collective with Office Hub
Ready to elevate your work experience and find the perfect coworking space in Plus U work Collective? Office Hub is your go-to resource! Discover the best coworking spaces available at these locations in Sydney and unlock a world of opportunities for your professional journey. Step into a workspace that fuels your creativity, fosters collaboration, and propels your business forward with Office Hub.
Don't wait any longer—unleash your team's creative potential at Plus U Work Collective.
Contact Office Hub and start the future of your business now!