Discover Figari Group: Elevate Your Business Workspace
Moving into a new office space is an exciting milestone for any business. It presents a unique opportunity to start fresh, innovate, and leave a lasting mark on the world. However, before embarking on this journey, there are crucial aspects to consider to ensure a seamless transition. Figari Group, with its exceptional properties on 727 Collins Street, offers a range of private office spaces that are designed to meet the needs of diverse businesses. 
OfficeHub,  provides a seamless platform to explore and find the perfect private space that aligns with your business requirements available at Figari Group. With an array of workspace features and a collaborative floor plan, Figari Group redefines the modern office experience.
Exploring Figari Group's Properties on 727 Collins Street
Figari Group's properties on 727 Collins Street offer an exceptional range of office spaces that cater to various businesses and professionals. With Office Hub as your partner, you can easily discover the available properties and find the perfect workspace that suits your needs.
Workspace Features: Elevating Your Work Experience
Figari Group's office spaces are thoughtfully designed with an array of features to enhance your work experience:
Air Conditioned

: Enjoy a comfortable and climate-controlled workspace, ensuring a pleasant and productive environment for you and your team.

Elevator (Lift):

Convenient access to all 20 floors of the building is made easy with modern elevators, ensuring seamless mobility.

After Hours Security

: Your safety is a top priority, and Figari Group provides after-hours security measures to ensure a secure workspace.

Bike Racks

: Embracing eco-friendly commuting, Figari Group offers bike racks, encouraging sustainable transportation options for its occupants.

Parking

: Yes, paid parking is available, providing convenient access for those commuting by car.

A Grade Building

: Figari Group's properties boast A-grade building status, signifying top-notch construction, design, and amenities.

Concierge in Foyer

: Enjoy the convenience of having a concierge in the foyer, providing assistance and a warm welcome to visitors.

Disabled Access

: Figari Group prioritizes inclusivity with disabled access, ensuring a workspace that is accessible to everyone.

Retail/Cafe in Building

: Enjoy the convenience of having retail and cafe options within the building, offering a variety of food and beverage choices.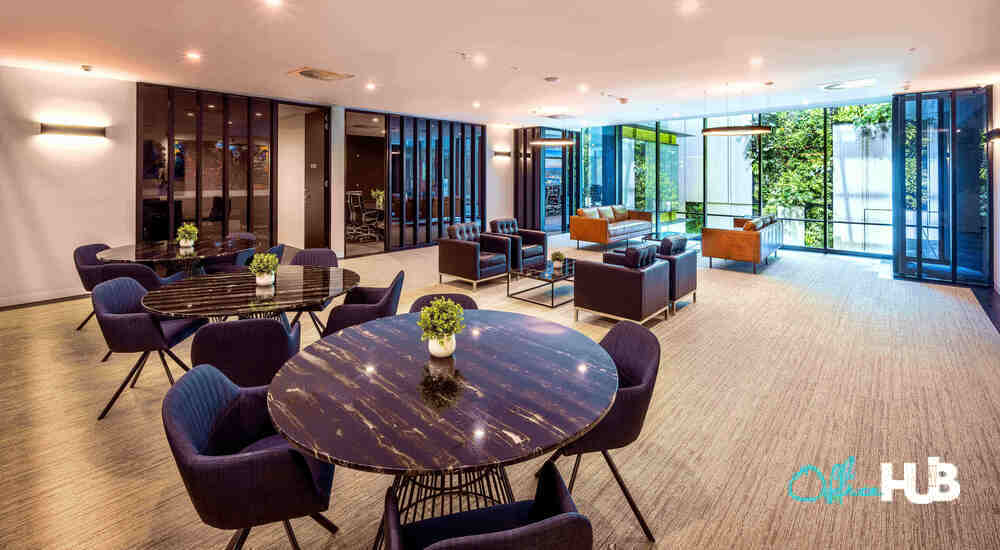 The Benefits of Figari Towers as Coworking Spaces
Figari Towers represents a paradigm shift in the world of coworking spaces, offering a multitude of benefits that elevate the coworking experience to new heights. As a dynamic and innovative coworking hub, they provides a host of advantages for professionals and businesses seeking a modern and collaborative workspace. Here are some key benefits that make Figari Towers stand out as a premier choice for coworking:
1. Flexibility and Cost-effectiveness: Figari Towers' coworking spaces offer unparalleled flexibility, allowing individuals and teams to choose from various membership options that suit their needs. Whether you need a flexible desk for a day or a dedicated private office for long-term use, They have tailored solutions to accommodate your requirements. 
This flexibility extends to cost-effectiveness, as coworking eliminates the need for upfront investments in office infrastructure and utilities. With them, businesses can focus on their core operations without the burden of hefty setup costs.
2. Collaborative Community: One of the greatest assets of Figari Towers as coworking spaces is the vibrant and collaborative community it fosters. Coworking environments naturally promote networking and interaction, allowing professionals from diverse industries to come together, share ideas, and potentially collaborate on projects. The sense of community there creates a supportive and inspiring atmosphere that stimulates innovation and growth.
3. Access to Premium Amenities: Figari Towers is synonymous with top-notch amenities that enhance productivity and well-being. From modern workstations and high-speed internet to well-equipped meeting rooms and lounge areas, coworking members enjoy access to all the amenities necessary for a seamless workday. Additionally, the convenience of on-site retail and cafe options ensures that you have everything you need within reach.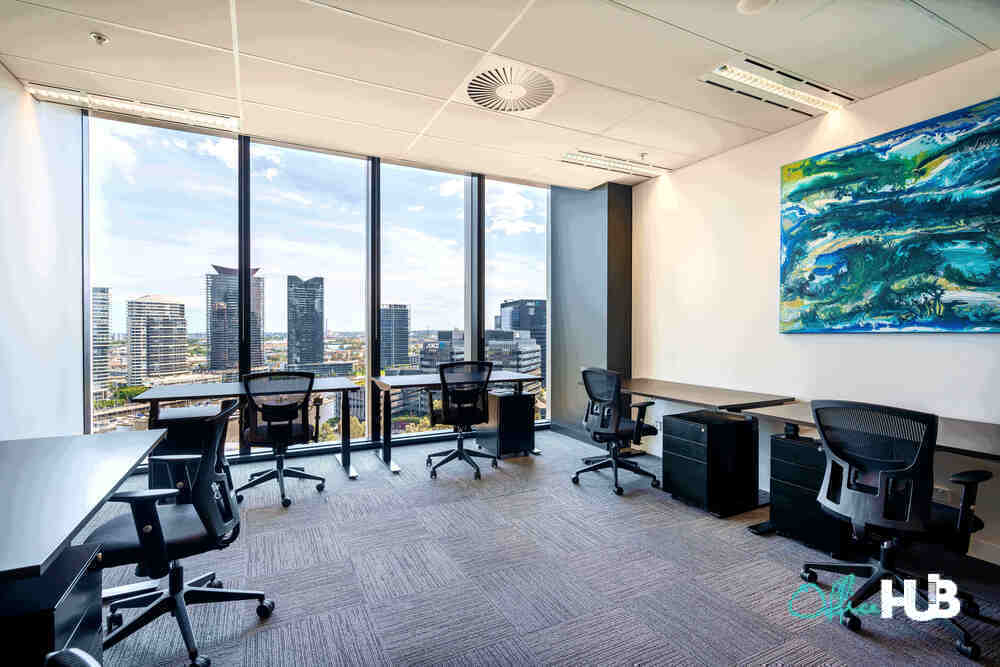 4. Collaborative Workspaces: The floor plan their is thoughtfully designed to encourage collaboration and creativity. Workstations are strategically placed to offer breathtaking views and inspire productivity. With dedicated lounge areas and common spaces, coworking members have the opportunity to connect with fellow professionals and engage in meaningful interactions that can lead to valuable partnerships and opportunities.
5. Professionally Managed Spaces: Their coworking spaces are professionally managed to ensure a seamless and enjoyable experience for all occupants. From maintaining a secure and safe environment to offering concierge services, the attention to detail ensures that every aspect of coworking at Figari Towers is well-catered to.
6. Flexibility to Scale: As businesses evolve and grow, their office space requirements may change. They provide the flexibility to scale up or down as needed, allowing businesses to adapt their workspace to match their current needs. This scalability eliminates the constraints of traditional office leases and empowers businesses to operate with agility.
7. Focus on Wellness: It prioritizes the well-being of its coworking members. Access to showers, fitness centers, and other wellness amenities promotes a healthy work-life balance, enabling professionals to recharge and stay energized throughout their workday.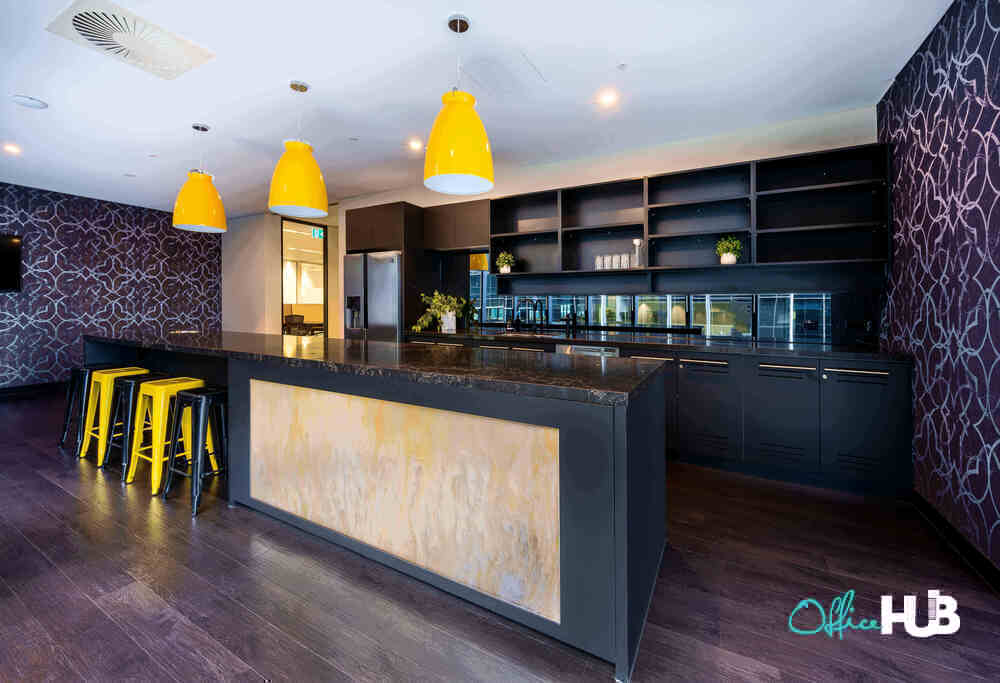 The Collaborative Floor Plan: Space, Mobility, and Inspiration
Their floor plan is centered around collaboration, fostering creativity, and inspiring productivity. The layout reserves the incredible surrounding views of the building for workstations, providing a captivating backdrop for your daily endeavors.
 The workspace is designed to be collaboration-centric, encouraging interaction among teams and professionals. Several lounge and common areas are strategically placed throughout the space, catering to various functional and recreational purposes. Whether you need a space to brainstorm ideas or unwind after a productive day, Figari Group's collaborative floor plan caters to all your needs.
Finding Your Perfect Private Space at Figari Group with Office Hub
Figari Group, simplifies your search for the ideal private space. With Office Hub a seamless platform, you can explore the available properties on 727 Collins Street and discover the workspace that perfectly aligns with your business requirements. 
Whether you need a compact office for your startup or a spacious environment for your growing team at 727 Collins Street, Office Hub offers a diverse range of private spaces to choose from.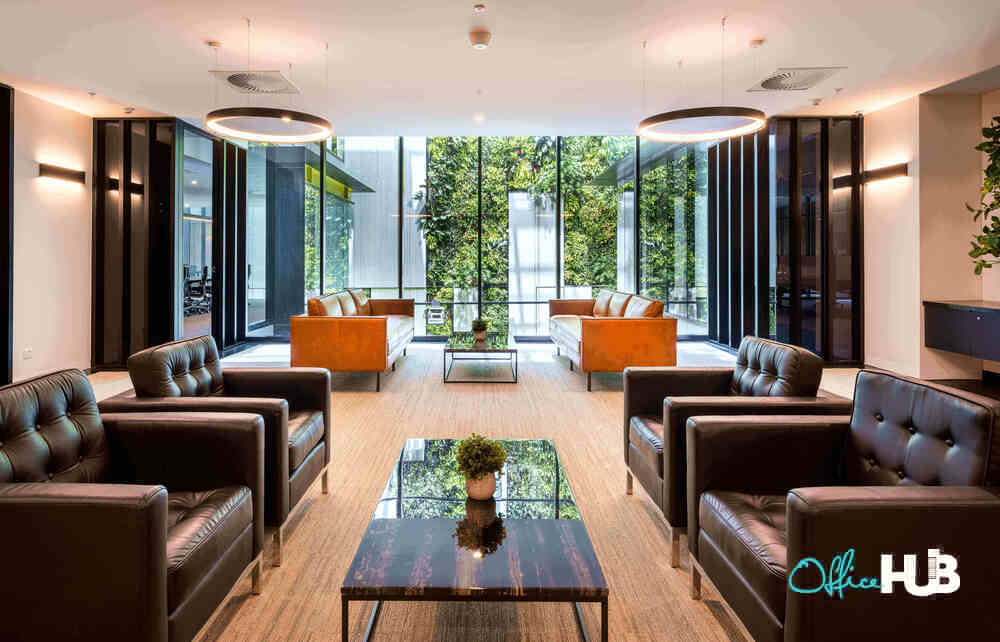 Elevate Your Business with Figari Group and Office Hub
These properties redefine the modern office experience, offering a range of workspace features and a collaborative floor plan that fosters creativity and productivity. With OfficeHub as your guide, finding the perfect private space becomes a seamless process, enabling you to elevate your business to new heights. Embrace the opportunities that this group presents and embark on a transformative journey in a vibrant and inspiring workspace that sets the stage for success.