Billions to Pennies? The Possibility of WeWork Bankruptcy
WeWork's wrong moves have triggered the domino effect - and now everything is falling into the wrong spot.
On August 8, WeWork released its 2023 second-quarter report and the real estate company publicly said that there is a "substantial doubt" on whether it can continue to be a business in the future. As of this writing, WeWork's shares are near zero, and many are now starting to weigh the possibility of 'WeWork bankruptcy'.
Such issues on financial footing are not new for WeWork. It can be recalled that in 2019, WeWork was in near collapse following concerns about its business structure and management style. SoftBank, a big Japanese company, lent WeWork a hand but it seems that WeWork wasn't able to escape from the tragic reversal of fortunes. 
Who is WeWork?
Founded in 2010 by Adam Neumann and Miguel McKelvey, WeWork embarked on a journey to transform conventional office spaces into vibrant hubs of innovation and collaboration. Starting on the bustling streets of New York, the company rapidly achieved global recognition.
At its core, WeWork's business model revolves around leasing office spaces for the short term while signing long-term leases. With over 18 million square feet of rentable office space across the United States and Canada as of 2022, WeWork has extended its reach to prominent countries such as China, Japan, India, and Israel.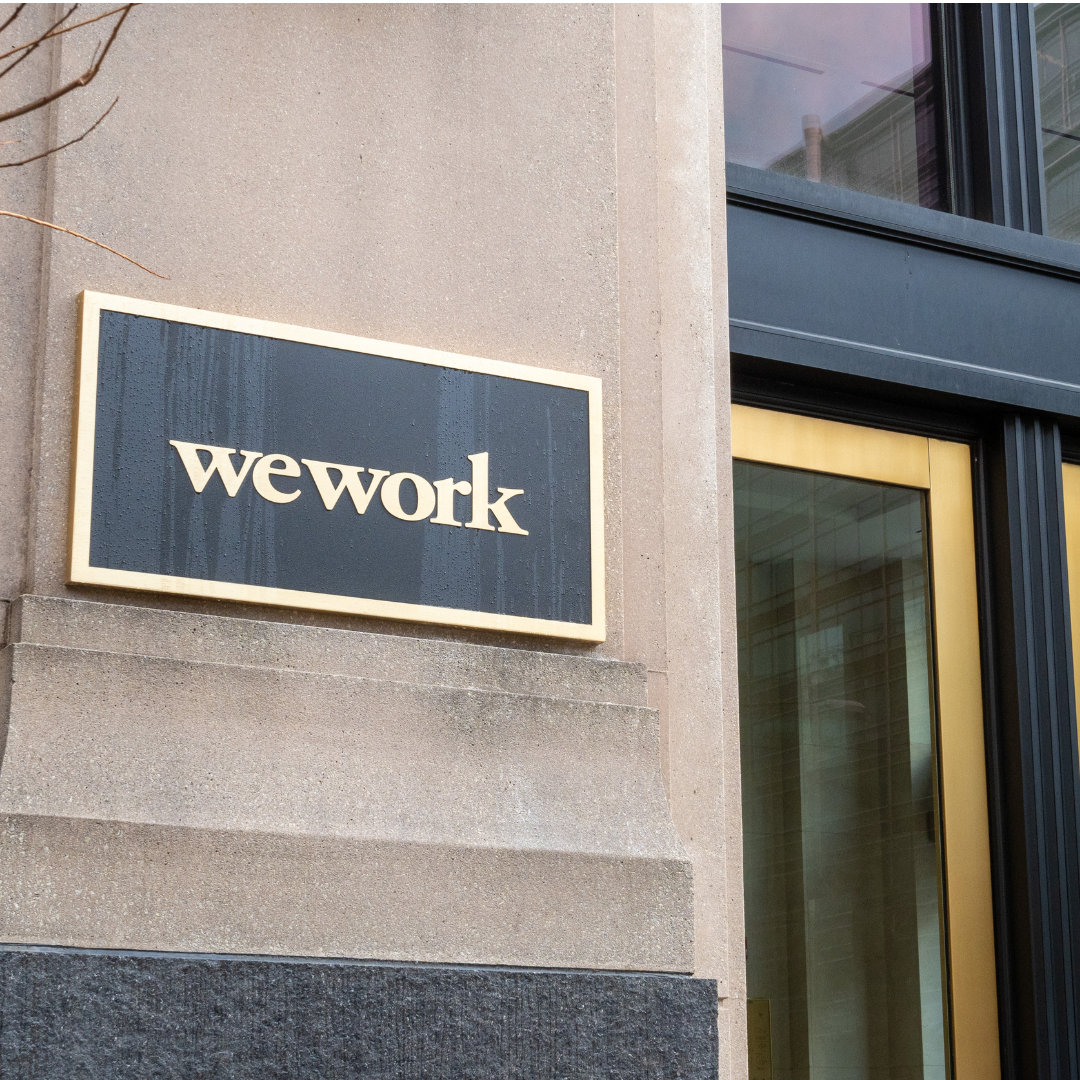 Reversal of Fortunes
Sizable losses due to changing work landscape, corporate governance issues, and the management style of founder and ex-CEO Adam Neumann are the main reasons that almost let 'WeWork bankruptcy' to happen last 2019. In fact, their initial public offering (IPO) plans have collapsed because of such issues surrounding them. Fortunately, SoftBank helped them with billions of dollars to recover from the tragic downfall.
They eventually went public in 2021 through a merger and under the leadership of Sandeep Mathrani, who abruptly resigned from his position last May 2023. Once privately valued at $47 billion, WeWork experienced a significantly reduced valuation of approximately $260 million as of this writing. Despite the billions-worth help, misfortune continues to chase them, making losses persist and events become worse than before as the years pass by. Their biggest backer, SoftBank, expressed regrets about feeding WeWork with support and a huge sum of money.
The once most overhyped startup resorted to cost-cutting measures to fix its financial burdens. Their net loss of $349 million in the second quarter of 2023 is smaller than last year's $577 million. However, WeWork still lost $646 million in cash in the first half of the year.
Last 2022, WeWork had suffered a 95% decline in shares. Just last August 9, their shares dropped to $0.21 in extended trading.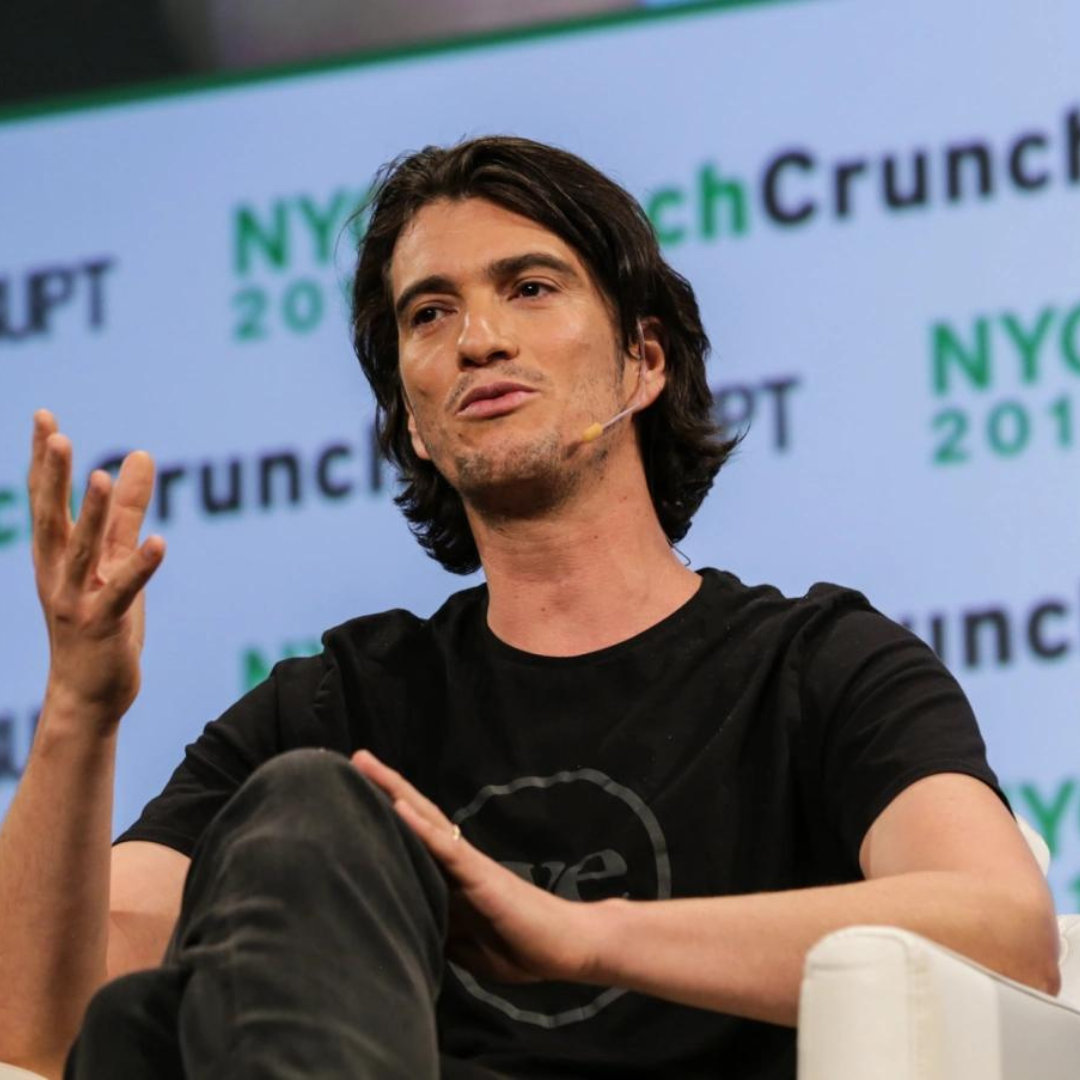 WeWork's Last Cards
WeWork is on the brink of falling - and they are fully aware of it.
They have substantial doubt over their ability to remain 'a going concern' or the capacity to be financially stable to keep the business operating and growing.
But the company will not allow 'WeWork bankruptcy' to happen. They also said that they will do their best to get back on track by minimizing expenses, such as lease costs. They are also eyeing to boost their revenue and acquire extra funds through the "issuance of debt or equity securities or by asset sales".
WeWork is also considering some operating plans, such as "targeted investments to reduce member churn, drive new desk sales and increase occupancy", to keep their business alive. 
They're also currently in search of a new CEO that will take over Mathrani's position.
Meanwhile, Aswath Damodaran, a finance professor at New York University, said that he's skeptical about WeWork's business model from the start. He noticed that in bad times like this, people leave and what's being left is "an empty building and a payment to make".
He also said, "If you're a lender to WeWork, the last thing you want to do is to end up in bankruptcy court giving away half [of] your assets to the lawyers."
---
Stay Informed with Office Hub
Stay ahead of the curve by staying informed about the dynamic flexible office space industry. Follow Office Hub for the latest updates, trends, and insights. Secure your flexible office space through Office Hub today – revolutionize your workspace experience with Office Hub today & Get your flexible office space now by reaching out to us!