WHY LIST WITH OFFICE HUB?
---
The world No.1 for tenant generation
Safe & Easy
With simple contracts, it is safe and easy to list your office space and start making money.
You're in charge
With our unique online portal MyOfficeHub, you're in full control of your office pricing, availability, tours and office rules.
You're not alone
The Office Hub team of workspace experts has the knowledge and tools to help you make the right decisions for your space.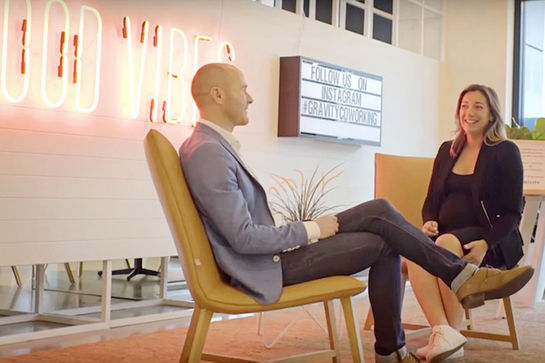 The Human Touch
---
Other office space advertiser use automated bots, which means bad quality leads and more work for you. Our real-life team responds to enquiries within minutes (or seconds if we've had our morning coffee). We arrange tours and work deals for you. You'll really feel the difference with our premium service.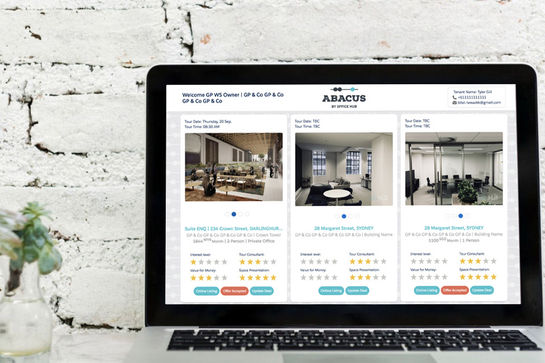 MyOfficeHub - By Office Hub
---
MyOfficeHub is the secret to your success (don't tell anyone). Log in, view how your space is performing compared to the competition and update your availability in real time while enjoying 360-degree transparency every time a deal status changes. More control and less work? MyOfficeHub is your new best friend.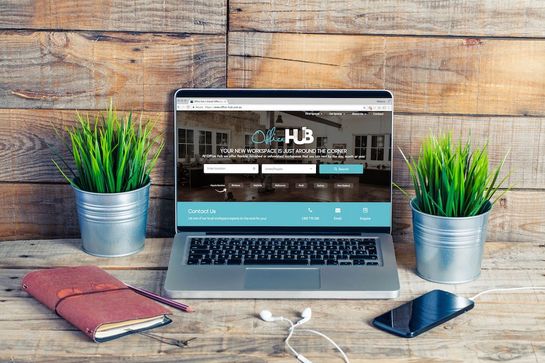 Lead Generation & Tailored Marketing
---
Specialised SEO and SEM marketing brings more relevant users to our website to view your office space. With unique listings, optimised content, partner webpages, video marketing and original blog content – all about your space – we help you stand out in front of a huge audience.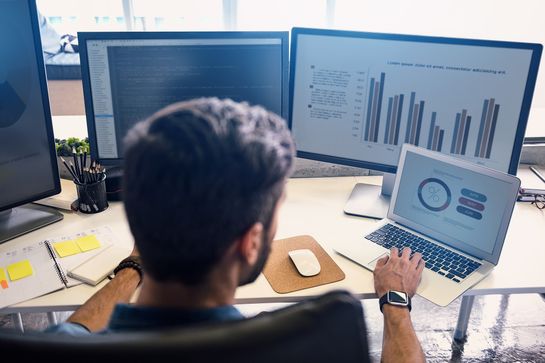 The OH Toolkit
---
Our Toolkit is designed for workspace novices – it'll guide you through designing, photographing and pricing your workspace. You also get access to free online license agreement templates and merchant facilities for shared workspaces.
List your office space for rent
More enquiries, more tours and more tenants
Membership Inclusions
Need more from your advertisers and brokers? Here's what you get from your Office Hub membership.
---
Dedicated account manager
Full lead qualification, market insight and regular feedback about every potential lead as well as ad-hoc support whenever you need it.
Marketing management
Inhouse graphic design and content writing for your property plus search engine and social media marketing to drive traffic to your office space.
Online lead tracking
Our state-of-the-art client portal lets you update pricing & availability, view feedback and track deals in real time for 360-degree transparency.
Contracts
We provide license agreements when a deal is made and collect the initial payment from the tenant before passing it onto you.
Costs
---
All these great benefits come at no charge to you and you don't pay a penny until we've filled your space. We work on a success-only basis, so you know we're always doing more to find you tenants.
Non-Exclusive
---
Office Hub is a non-exclusive commercial agent because we're confident we'll deliver the best results. If you have an office, sublet or commercial space that you want to rent out, you can list with us and other agencies for a better chance of finding the right tenant.
Tell us a bit about your space and we'll get in touch for a personal no obligation consultation about your workspace.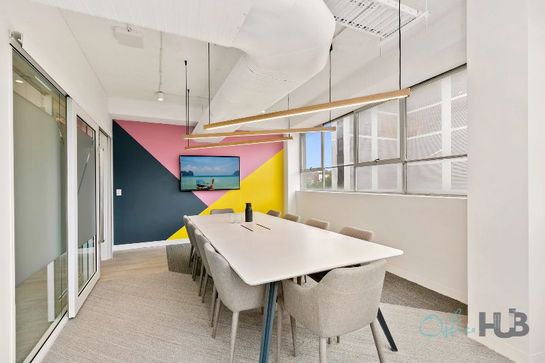 Case Study: Emerge Sydney
---
Emerge is one of Sydney's fullest coworking offices – and it only opened five months ago. Discover how Office Hub helped Emerge successfully rent out its office spaces in record time.
Read More
Once you've signed up on MyOfficeHub and added your listing, our team of experts will review your property and all information. In the meantime, a friendly account manager will get in touch and explain more about how it all works, the benefits you'll receive as an Office Hub workspace partner and how we can help. Once you're on board we will get your ad live on our portal.
Becoming an Office Hub partner is completely free of charge and we only charge you if we successfully place someone in your space. You can start building your office DNA on our MyOfficeHub portal and we'll get in touch to send you the membership agreement. Once we've spoken and the agreement is signed, we push your listings live on our portal and you're officially an Office Hub partner!
First things first – we will make sure we get your listings live on out portal. If you haven't already, we will get you signed up on MyOfficeHub, and you can finalise your workspace DNA. You'll have full control over availability, pricing, photos and more, along with expert sales and marketing support to make sure we're targeting the right tenants. Don't worry – we provide lots of information and personal support throughout this process so you'll never feel alone.
Communication is where we come into our own. We speak personally with every prospective tenant to qualify them and determine that they are a great fit for your workspace. If they're touring your space, we've already established they're suitable so you don't need to worry about questioning them.
Here at Office Hub, we see ourselves as matchmakers who introduce two suitable parties. However, we're not into blind dates so we always get the workspace owner to meet, greet and show prospects around their space.
We'll contact the prospective tenant to get their views. They've normally toured more than one space that day so we help them identify a shortlist and narrow down their favourites. You're kept in the loop the whole time – we report all developments back to you by email and MyOfficeHub (your one-stop shop for managing your workspace and incoming leads).
Every workspace owner has an account manager dedicated to them who is there to answer any questions around their space, tours and deal negotiation. We also have MyOfficeHub (Workspace and lead tracking assistant) our online portal which is available 24×7 to use where all the prospective tenants details are stored along with our teams unique insight into where they see the deal stage at.
Term of each deal varies depending on the needs of the business searching for an office space. As a guide our average customer generally needs space for 6-12 months however we do offer solutions anything from a day to several years.
Established workspace owners who are running a managed space like a serviced office generally manage the paperwork and funds transfers directly with the incoming tenant. For private owners of space not configured for this we offer a paperless online license agreement which can be signed on any device 24 x7. We also take care of the funds needed to secure the office space.
Every listing we have shows on Office Hub's website which is the original and No 1 Shared Space portal to find flexible furnished office space.
You upload the DNA of your space, our team reviews it and if you've provided all necessary information, we can have your listings live online within an hour ready for the world to see.
Office Hub is the only company in the world offering real time availabilities including pricing on shared and flexible space. As part of your onboarding our team will upload your floor-plan into MyOfficeHub so all you need do is tick on the office you want to lease, put a price on it and any incentive needed to drive a deal.