Introducing MyOfficeHub: The World-First Bidding Tool for Flexible Workspaces
We've just developed an online tool that's going to change the way tenants find offices around the world. No longer will tenants feel out of the loop, deceived or a little bit lost in their real estate transaction – MyOfficeHub puts your shortlist of office spaces in one place and allows you to make bids straight to the owner to secure your dream workspace for less.
It's a simple and easy-to-use tool, like many of the greatest technologies in the world. Once you've used it, it's hard to believe that it's never been done before. But the real estate industry lags behind other sectors in the adoption of technology – or prop tech – and it's Office Hub that's realised the gap in the market for a fast comparison tool and instant online bidding platform for flexible workspaces.
If you've rented commercial real estate before, you'll know that the tenant representation process is rarely transparent. You may have come across the notoriously deceptive nature of the industry.
MyOfficeHub eradicates any blurred lines and allows tenant, owner and agent to communicate directly and agree a rental price together.
Tenants can now essentially represent themselves, with the support of an independent broker on hand to assist with negotiations where preferred.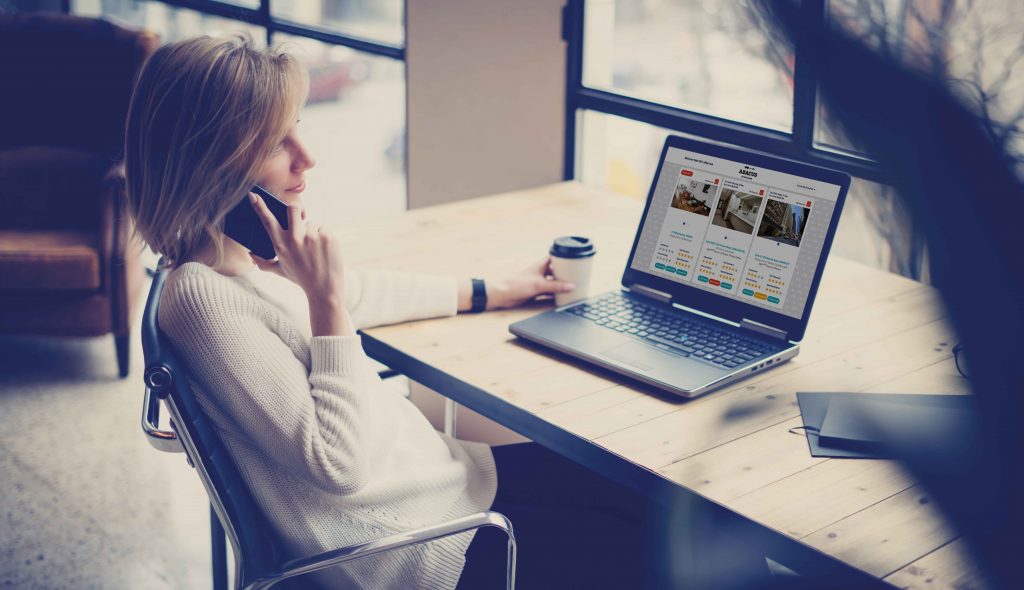 MyOfficeHub was developed based on the feedback of thousands of past Office Hub customers who have struggled to analyse complex proposals provided in varying formats. Additionally, as the coworking industry progresses, tenants are enjoying more choice and a greater extent of control with more workspace providers entering the Australian market and competing for clients. With that comes changing needs for the two parties – tenants require a better ability to compare and achieve the most cost-effective rental for their business while workspace owners must seek innovative ways to stay competitive.
MyOfficeHub benefits workspace operators and private landlords by improving their contact with the tenant and giving them a better opportunity to sell their space.
They firstly provide a "Quick Quote" within MyOfficeHub to tell the tenant exactly what they can expect to pay for their exact requirements in the office. This can differ from the advertised price if the tenant wants additional services or if they would like to offer a special deal to secure the deal. On average, tenants now receive personalised Quick Quotes for their entire shortlist of coworking spaces within 8 minutes, whereas previously it would take days or even weeks.
The owner can then add videos, images and comments straight to the tenant to further sell their workspace solution. The two parties then go back and forth with bids to reach an agreement.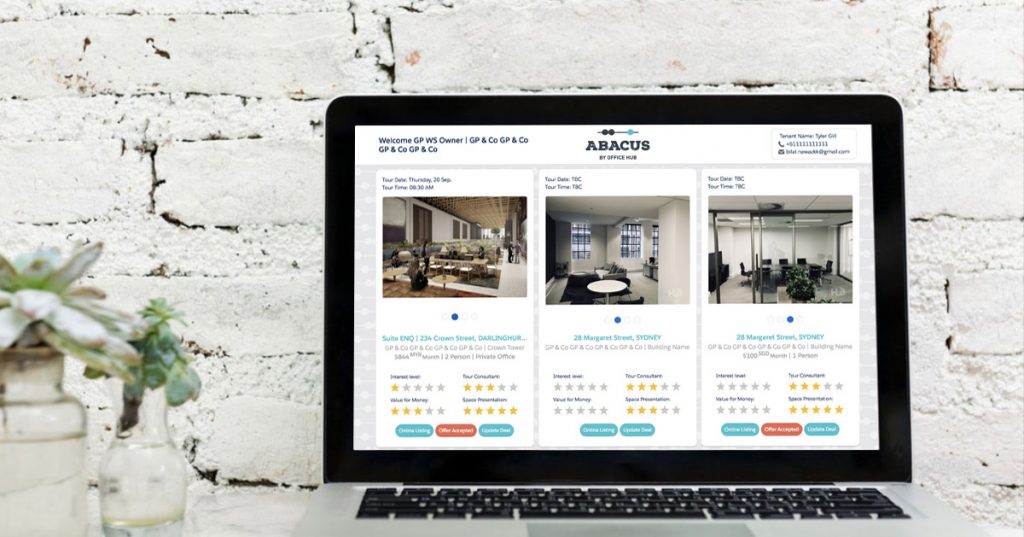 Workspace operators are also better equipped to stay competitive and understand the market.
They can ensure tenants have an immediate and full understanding of their offer while the game-changing "deal benchmarking" aspect analyses and averages certain elements of all the offers a tenant has received so the operator can see how they compare. The star rating system gives the workspace direct feedback straight from the tenant with ratings about workspace presentation, tour experience, value for money and their overall interest in renting the office space, helping them to adjust their proposal appropriately and consider the feedback in the development of their space and offering.
Grant Philipp, CEO & Founder of Office Hub says:
"We're incredibly excited to introduce a tool that will invariably transform the industry in terms of transparency and price comparison. The tenant search experience is enhanced and workspace owners are competing on a level playing field – the industry needs a tool like this to make office renting more accessible for every small business, individual and startup."
Damien Sheehan, Country Head of Australian and New Zealand at IWG, the holding group for flexible working companies such as Regus and Spaces, says:
"We are excited to say that Australia will be the first country IWG trials Office Hub's latest platform, MyOfficeHub. The transparency and simplicity for our clients to review their workspace options is a real game changer. In addition to this, the insights it brings with reviews on our team and rankings within the deal-making process will greatly assist in how we manage and develop the business in the future."
"MyOfficeHub is excellent and really bridges the gap in pre-tour communication between the client and the provider – really great initiative."- Servcorp "MyOfficeHub is great – super quick, efficient and easy. It is a great tool for both tenants and service office providers.- Compass Offices "MyOfficeHub has been a genius addition."- WeWork "MyOfficeHub is very useful and provides a lot of transparency. It's great that the client can see all proposals and book tours directly based on that. Tenant uptake is also excellent."- Compass"As company director functioning on borrowed time Office Hub made finding and renting an office so easy. Previously I'd spend days searching but with Office Hub it was all right there on my screen in MyOfficeHub. Five stars!"- Tenant"I was looking for a small office space in Brisbane and Office Hub immediately provided a shortlist of appropriate options in MyOfficeHub and arranged my inspections. Excellent platform and service."- Tenant
MyOfficeHub features for tenants:
Comparison of shortlisted workspaces in one place with dynamic updates
Secure and confidential lodging of offers and counter-offers
Star ratings to log insights, opinions and feedback from tenant to workspace
Easy shareability between colleagues with an open but secure URL (no login required)
Ability to upload photos, videos, full proposals and other files
Booking and rescheduling of workspace tours.
MyOfficeHub features for workspace operators:
Lodging of secure and confidential offers directly to tenants
Benchmarking of competing offers
Unique learnings relating to the tenant's experience with the workspace, including tours, presentation, value for money and more
Easy shareability between employees at the workspace
Ability to upload photos, videos and other files straight to the tenant.