8 Top Tips For Running The Perfect Workspace Tour
Be prepared, do your homework and always follow up – follow these tips and every workspace tour will be a huge success.
An office tour can be the beginning of something beautiful or the beginning of the end of your relationship with a client. Luckily, it's entirely in your hands. With a few simple tricks, tips and tools, your next office inspection will run like clockwork. And the best part is that once you've held an awesome tour, you'll find that the entire deal falls into place much more easily.
Here are Office Hub's top tips for running a workspace tour that wows your prospective tenant, every time.
1. Spruce up the workspace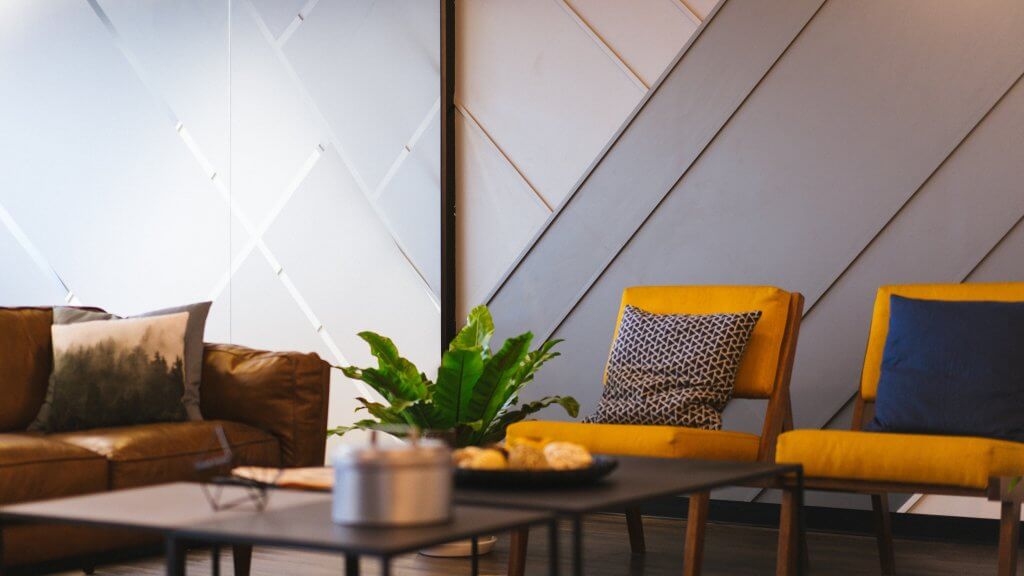 It may sound obvious, but we've had more feedback than we'd like from tenants about less-than-pristine workspaces. Consider all five senses when you're preparing for a tour: the sights, smells, sounds, touches and even tastes that your prospect will encounter in the space.
Clear any clutter and make sure blinds are open and lights are turned on to maximise natural light – dark busy spaces can be a real turn off. Order them a great coffee, make sure the temperature's at a good level and consider an air freshener or scented candle at reception. No detail is too small and it all comes together to make sure your workspace is remembered for the right reasons.
2. Do your homework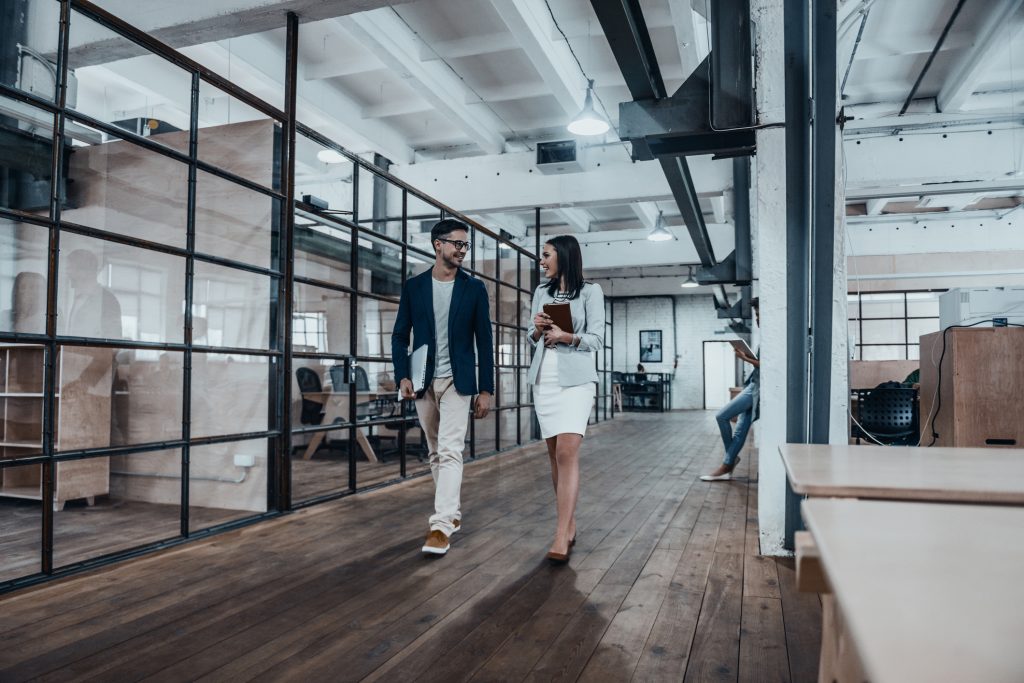 Knowledge is power so do your research prior to the tour to understand the client's business, position, background, budget and team. From just a few details on their website or social media accounts, you can figure out what will be most important to them and where any compromises might be, allowing you to tailor your offering accordingly and address any concerns they might have.
When the client arrives, get them talking as much as possible. The more you can understand about their needs, the more likely you'll be able to make an offer that they simply can't resist. Plus, with good background knowledge you can build a rapport and connect over common interests – never underestimate the power of the personal touch when it comes to service and sales in the flexible office space industry.
3. Show off your best features first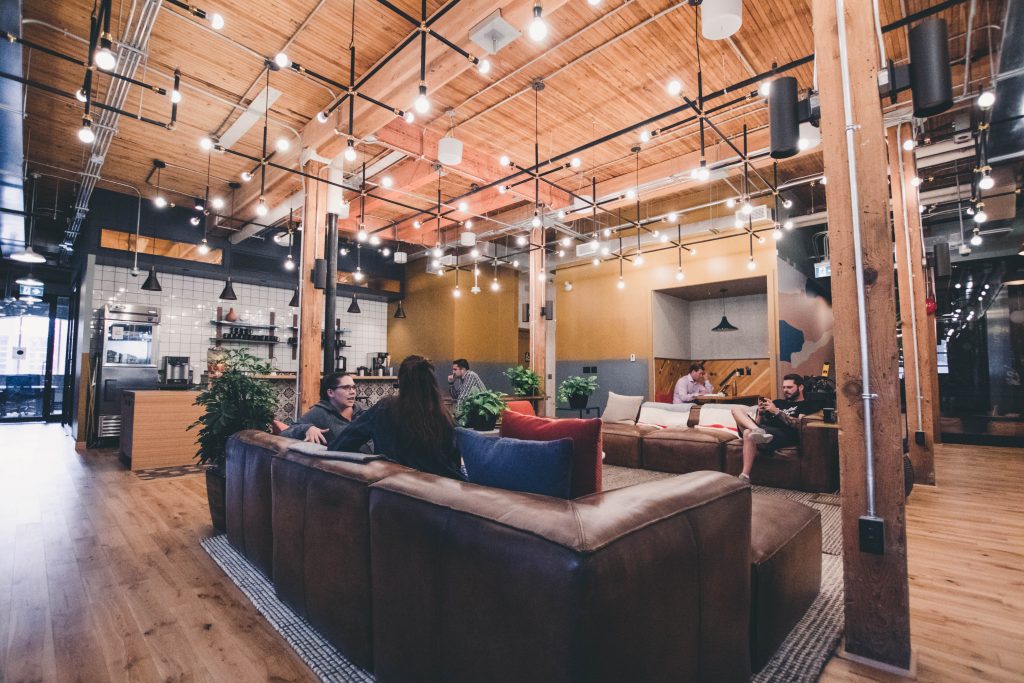 Think about your journey through the space and how it will impact the client's first impression. It's easy to lose your sense of direction in a new workspace – especially if you've had a look at several offices in the same day – so avoid taking the scenic route and always put your best features first.
The Office Hub team recommends starting your office tour in the main communal area as it's the best showcase of the buzz and atmosphere at your unique workspace. After that, a great meeting room adds to the image and reinforces the styling and vibes of your office space.
Next, head to the desks or private office that they'll be renting so they can see how they'd move about the workplace each day. Printing stations, call booths, kitchens and bathroom amenities all come after that, but don't be afraid to stop and talk through their requirements in one of the common areas. It'll help the tenant get a real feel of what it's like to break out from work to enjoy the ambience.
4. Interact with the community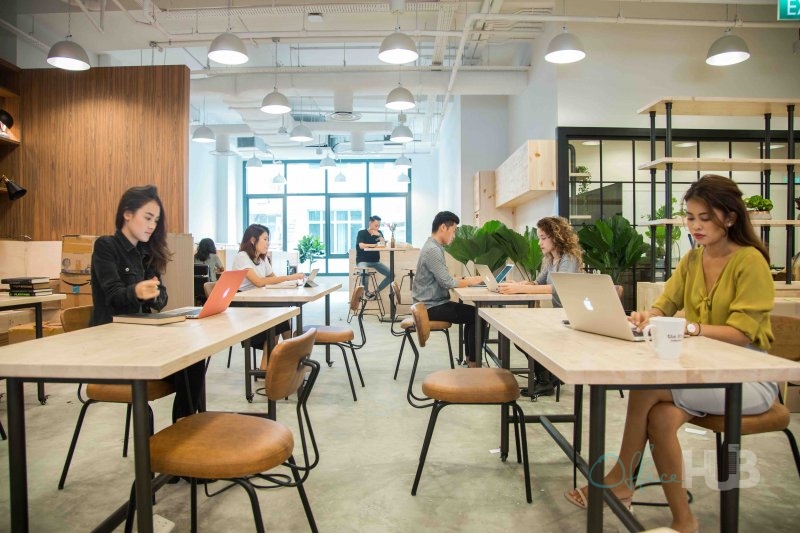 Shared office spaces are all about people! Beyond the affordability and flexibility benefits, it's likely that touring tenants are keen on meeting people and getting involved in your community.
You want to make sure your tour involves some of the people and businesses that also work there, especially if your coworking office is all about collaboration and connection. As you walk around, stop for a chat with someone in the kitchen or coworking area (give them a heads up first if they're working). There's nothing more powerful than hearing how great the office space is or how cool the community is straight from an existing tenant.
5. Boast about your building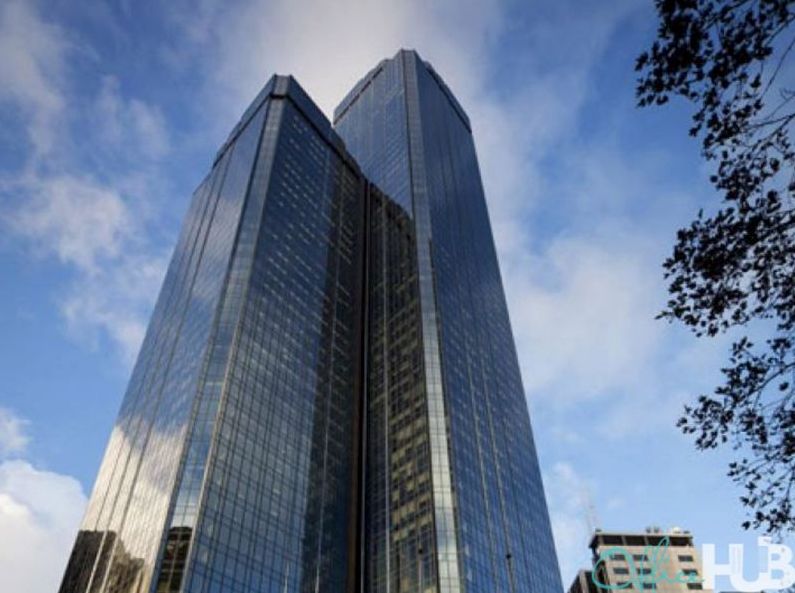 Your building can be just as much of a selling point as the workspace itself. Whether you're in an A-Grade highrise, a converted warehouse, a heritage building or anything in between, your office building will have a unique story and beneficial facilities that could swing a decision your way.
First off, do your research on the building's construction and architecture. Find out who designed it, when it was built, its sustainability credentials, who manages the building and when any big refurbishments occured. Think about other reputable tenants in the building and the type of industries they're in. They're all talking points and will help sell your offering to image- and comfort-conscious businesses.
But don't just talk about it – take a look at the building amenities in your tour where possible! Car parking and bicycle storage; end-of-trip facilities; the onsite cafe; the outdoor area – it's easy to forget these selling points but remember that the building facilities play a big part in the appeal of your space.
6. Know (and love!) the local area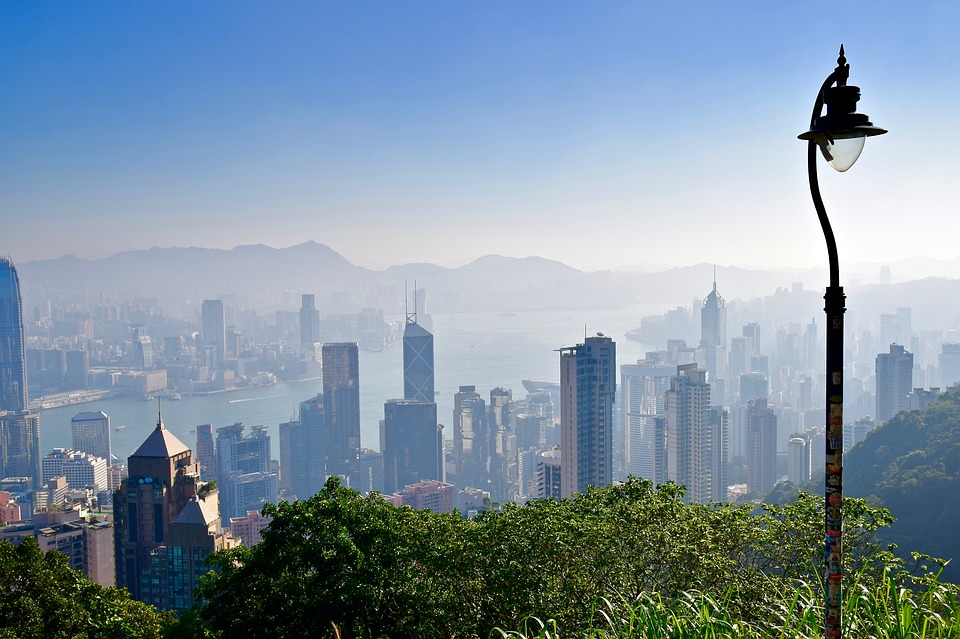 Your personal knowledge of the local area helps the client understand the lifestyle they'll have if they choose to rent your office space. With businesses becoming more and more concerned with the wellbeing and happiness of their employees, the character of the local area carries more influence than ever.
Start off by figuring out their previous office location and if they're new to the area. A change in commute will be a primary concern so be sure to outline public transport options and road links in the area. Fitness centres and food courts hold widespread appeal and use your background knowledge of the tenant to recommend sports clubs or entertainment options nearby.
Make it all as genuine as possible, too – hearing your personal recommendations about the best coffee, a lovely park or a great night out in the area adds the human touch and shows that you really love where you work. So why wouldn't they, too?
7. Look to the future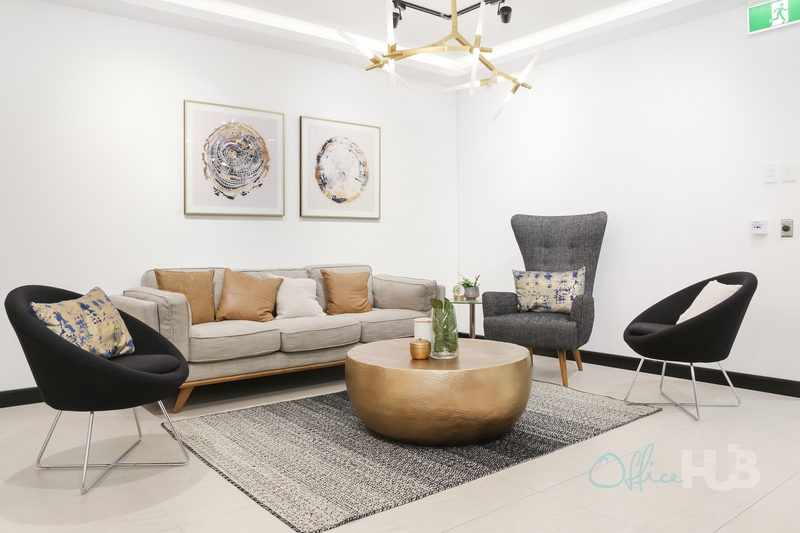 Businesses want to know that their new workspace is preparing for the future just like they are – that's why they're choosing a flexible office space, after all.
Do you have renovation plans? Will you have more support staff coming on board? Which tenants are coming and going? Does the local council have plans for public transport or the business community? Talking about the future shows you're moving with the times and always innovating to provide the best office space possible – something that will be a priority for today's businesses.
8. Follow up, fast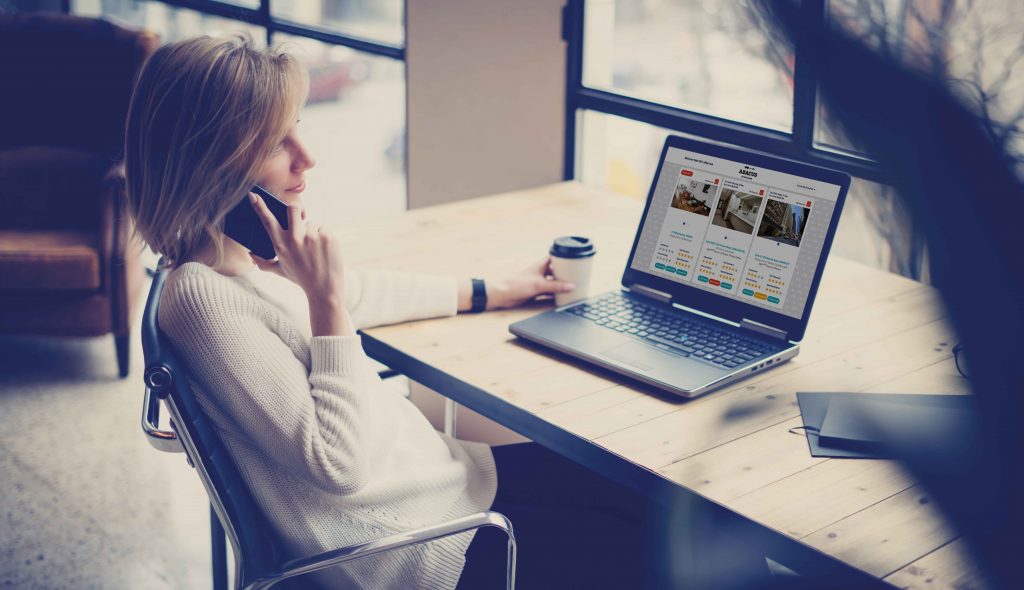 So you held a great tour and parted ways, confident that the client loved your workspace. But if you don't follow it up straight away, another workspace will and that could be the difference in winning or losing their business.
As soon as the client leaves, follow up with a thank you message and prepare a short tailored proposal so they can easily compare your pricing against other options. The level of communication at this stage will give them an idea of how accommodating and efficient you'll be when they're working in your office space so start strong and see it all the way through – it really makes a difference.
If you're looking for a way to make it easier than ever to run the perfect workspace tour, there's a new tool in the Office Hub Toolkit designed to do exactly that.
Abacus is exclusive to Office Hub and it gives workspace owners incredible inside knowledge to power up their approach to sales and tours.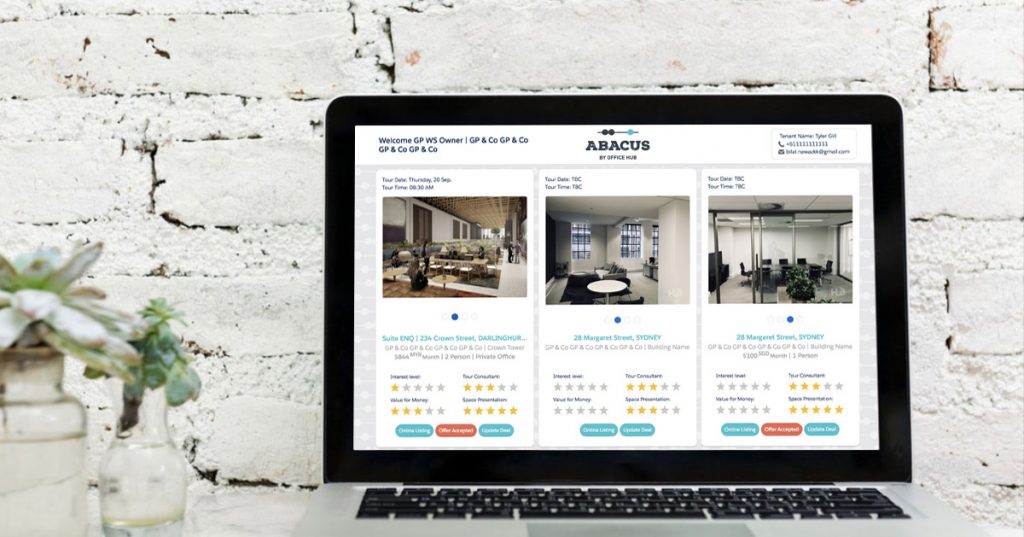 With Abacus, workspace owners get:
A detailed tenant profile with up to 50 info points about the client including: the business industry, size, founding date, current address, employees and social media profiles, saving you potentially hours of research before every tour.
The ability to submit a Quick Quote straight to the client from the moment you receive the lead – with just the monthly rental rate, term and number of desks needed to generate your bespoke guide proposal, it's never been easier to quickly outline your best offer.
Feedback straight from the tenant: they'll rank you out of five stars for presentation, tour experience, value for money and interest level, so you always know where you stand with this client and how you can improve future tours.
Find out more about Abacus by Office Hub here or, if you're not a Workspace Partner yet, find out more about partnering with Office Hub. We'll bring you more leads and more tours for your coworking centre, serviced office or shared office space. We can't wait to work with you!