Celebrating International Women's Day: Meet 5 Inspirational Leaders in the Flex Space Industry
In celebration of International Women's Day, Office Hub is featuring five inspirational women in the flexible workspace industry – sharing their knowledge, experience and ups & downs in the workforce. Providing some serious girl boss inspo, these women are currently leading teams to success, empowering employees and thriving on their own terms.
International Women's Day is celebrated globally on 8 March every year to encourage action in gender inequality and commemorate the achievements of women all across the world. This year the day will be marked with the special 2020 theme #eachforequal, to advocate a collective effort in creating a gender equal world – that we can all help to bring about change.
We've made a lot of strides in asserting women's value in the workplace, at universities, in governments and a growing number of women are taking up leadership roles – but we still have a long way to go for total equality. The Australian government conducted research which showed the national gender pay gap sits at 13.9% as of November 2019. The study reported women's average weekly ordinary full-time earnings across all industries and occupations was $1,508.50 compared to men's average weekly ordinary full-time earnings of $1,751.40. Some of these stats are why celebrating and highlighting International Women's Day plays such a pivotal role in achieving global gender parity.
At Office Hub we wanted to honour this significant day in history by highlighting female industry leaders who are changing the dial across the flexible workspace landscape in Australia. These five inspirational women are successfully leading teams, empowering everyone around them and thriving on their own terms. In light of International Women's Day, they share their experience as women in the workforce, particularly the flexible workspace industry, and how to continue to support and encourage women – as well as men – to strive for personal and professional success.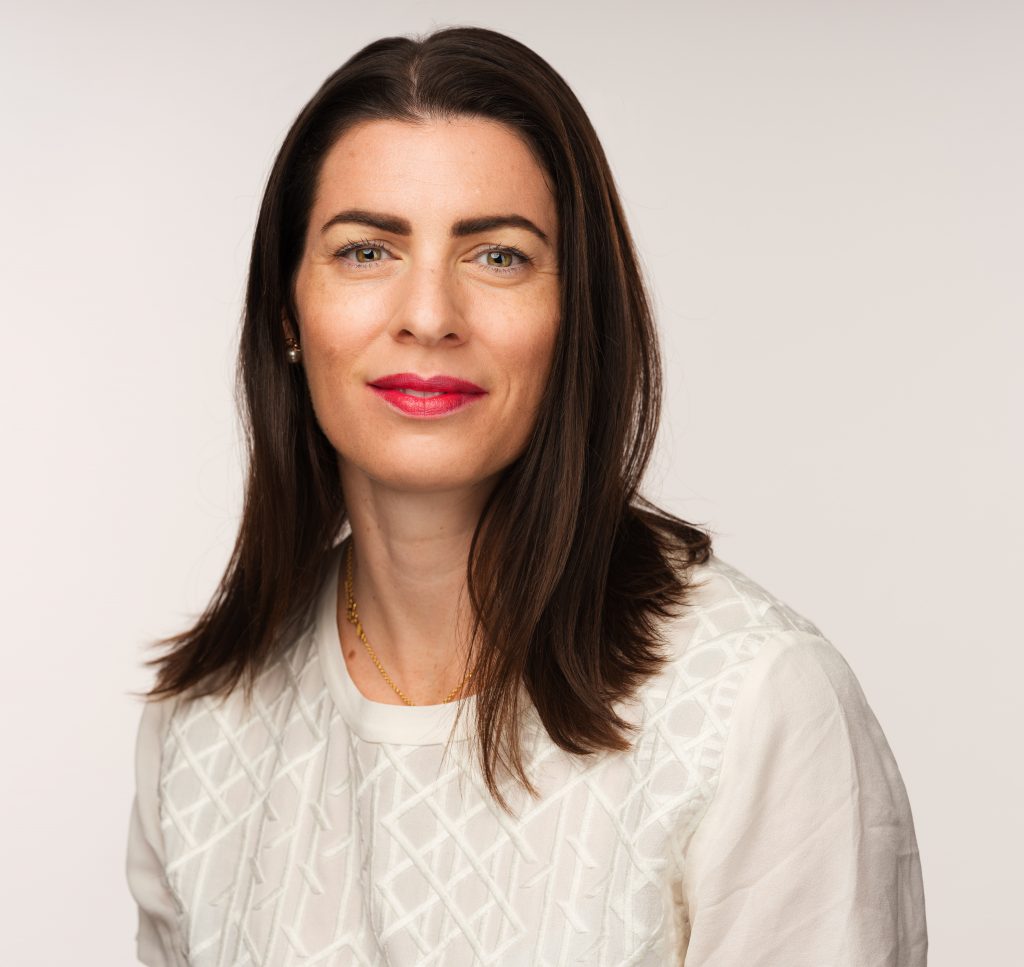 Naomi Tosic
Co-Founder of The Office Space
Bio: Naomi started out as a coworking client running her own business and fell in love with having people to work alongside. Over time she realised the opportunity to not just provide facility services, but to build a meaningful community of business people. Hence the birth of The Office Space with her husband, Boris.
I love how there are so many women involved in property now – and killing it! Real estate has traditionally been a man's game but I think we bring to the role a focus on relationships which serves us well. There are now organised groups for women in coworking and it's refreshing to be able to meet in a non-competitive environment and share the challenges and the opportunities of our industry.
Thankfully, I don't think there are barriers particular to women in our industry so I would say the same thing to men and women – work hard on nurturing relationships. With your brokers, with your sales leads, with your clients, and with your staff.
Essentially ours is a customer service role so it's critical to make that the focus and to use any client issue as an opportunity to learn and better yourself and your business. In the light of International Women's Day I'd encourage everyone to jump on The Office Space blog and read our new March articles published under the theme "Dangerous Women". Rather than looking at the disadvantages facing women in the workplace, we are celebrating the strength and contribution of women disruption, innovating, raising capital and raising hell to redefine the workplace landscape and the tone of our companies and communities. Girl Power!"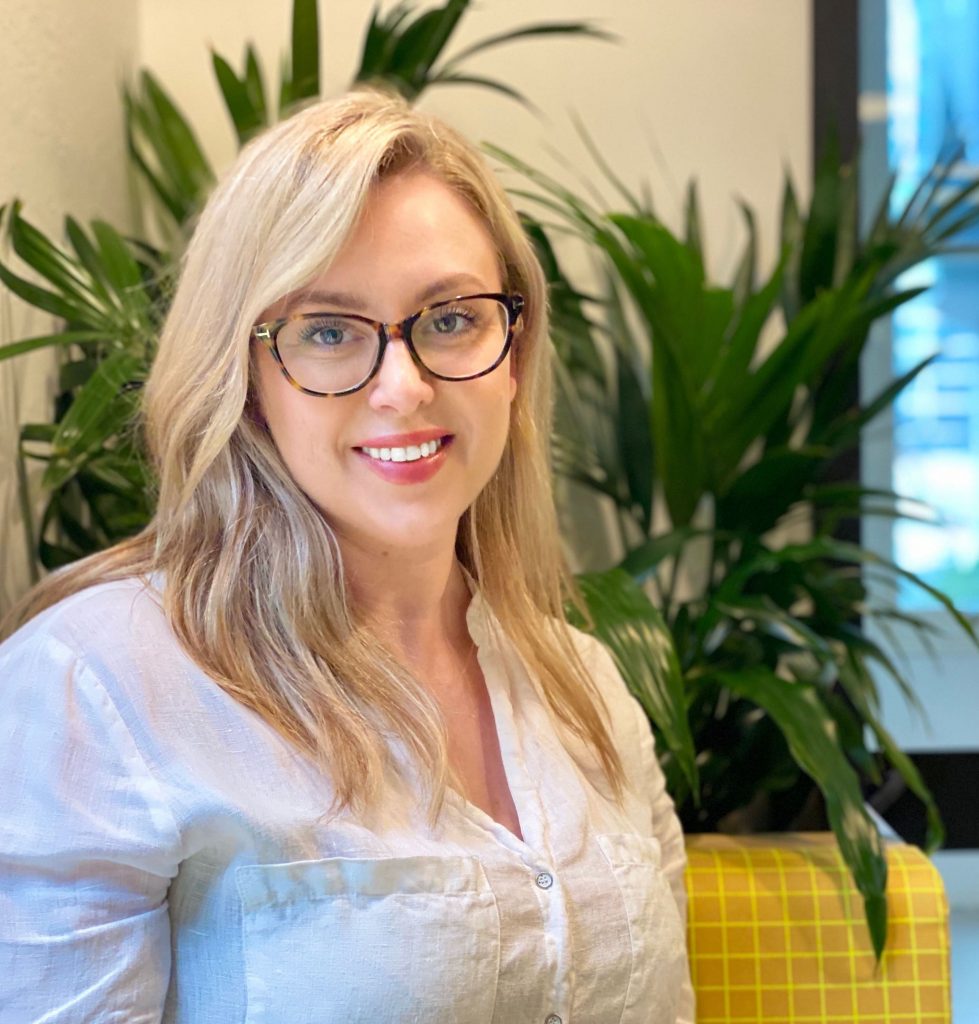 Latoya Gibson
Manager, Broker & Agency Partnerships at WeWork
Bio: Latoya is relatively new to the WeWork brand but already contributing in a big way. Bringing multiple years of experience working in various partnerships and sales roles across the tech, consumer brands, entertainment and sports industries. Currently, managing and helping the team build strong relationships with real estate and broker partners, streamlining processes for efficiency.
I'm consistently impressed by the calibre of professionals I've already had the opportunity to work with and am pleasantly surprised by how inclusive the industry is. I've had the pleasure to work with incredible partners with a wealth of experience across a diversity of different backgrounds. I've been lucky to meet amazing women on both the brokerage side as well as with other workspace providers along the way and have been delighted by the camaraderie and openness I've encountered so far.
If you're doing what you love and giving it your all, you will succeed – but it also requires putting yourself out there and making the most of every opportunity. Equality is not a women's issue, it's a business issue. One thing that I think is incredibly powerful is advocating for others, as you would like people to advocate for you.
As you move through the ranks in your chosen career, bring other women up with you – share your expertise and advice, share your contacts, mentor, and give credit where it's due. Be brave, be bold, and don't hold yourself back by underestimating your abilities or your worth. It's really important to advocate for yourself, regardless of your gender, your role, or your industry for that matter."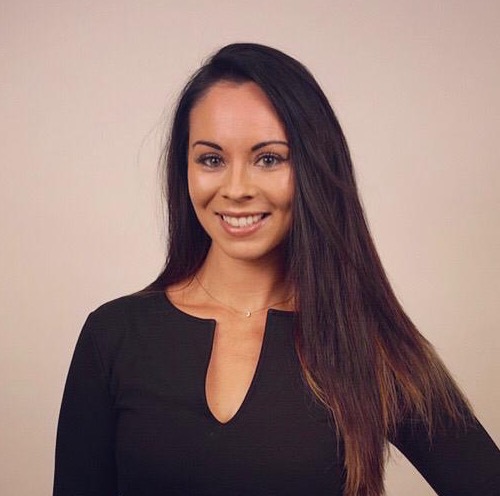 Jessica Goodchild
Director of Sales, Melbourne at Compass Offices
Bio: Jessica has nine years of experience in the industry, living and working in eight different countries within the flexible workspace world (Europe, Asia, Middle East and Australia). Currently in Melbourne and settled/striving to make Compass a success and grow their footprint!
Commercial property is still very much a male dominated industry and even more so at the top; yet this has never really phased my motivation and I personally enjoy working with men as much as women. Regardless, I believe that if you demonstrate the right integrity, a strong work ethic and deliver the targeted results you're just as 'deserving' to work your way up the ladder in line with your ambitions. In saying that though, and from experience, there is still a long way to go for a more "equal" ranking the higher up your job title is. In comparison to other jobs and industries there hasn't been as much of a gender divide – this is relating back to previous roles in recruitment and sporting events.
Anything is possible and don't feel like just because the gender equality is not quite there yet, it's certainly continuing to move in the right direction.
I would say women have an advantage in the industry with bringing a different dynamic and a more empathetic approach to doing business. They should be encouraged to put forward business cases or be open to change, challenges and express their desire to work their way up!
For International Women's Day, I stick by the power of having strength in your mindset with how you approach your role/company/industry. There are some fiercely influential women out there who have risen to the top of their game and are there as an example to others. Find female leaders that motivate you – ask them any questions you may have and you never know what doors or avenues it can open up."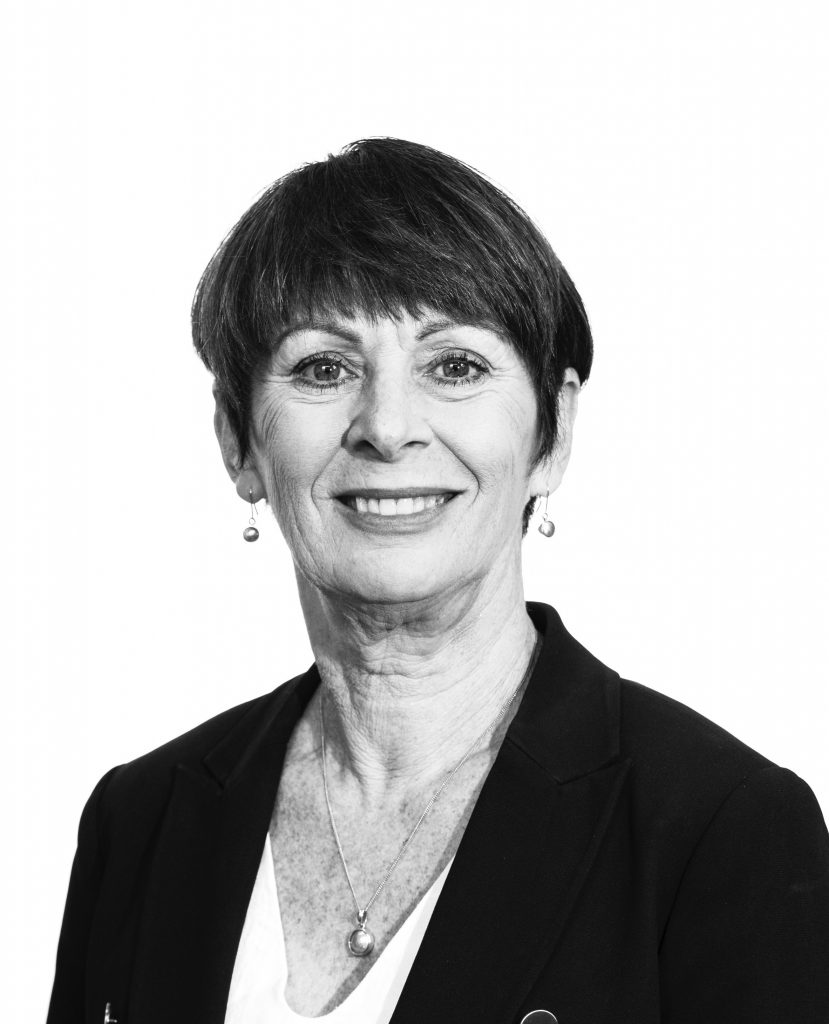 Debra Fallon
Director of Workspace365
Bio: Debra has been on the top of her game for decades, as the owner of three successful businesses over more than 25 years – the last one being a coworking space (The Workstation). After meeting Brian Challen and Michael Benson, it felt like perfect synergies united and they decided to merge businesses to create a major flexi space player in Australia – and that's how Workspace365 came to life.
I know we still have a bit to go before complete gender equality, not just in Australia, but on a global scale. However, any gender inequality present in our industry or any other industry I've worked in for that matter, is something that's never really phased me. I've always been extremely passionate about every business I've been involved in, driven to succeed and displayed a strong mindset – which undoubtedly has helped me when I've sat at the boardroom table surrounded by men. Three successful businesses later, I think it's important to be nimble about change and stay open-minded – old fashion is on the way out and you have to embrace change to stay in business.
We have more women hired as community managers compared to men. While I would love to have a more equal distribution, it just happens to be that this how it currently looks across most of our centres. Generally, I think women bring a different energy to business and a more empathetic approach, which is important in our industry where unparalleled customer service wins deals.
My best advice not only for women in this industry, but anyone looking to advance; you have to believe in yourself, stay resilient in the face of adversity and make sure you're truly passionate about what you do."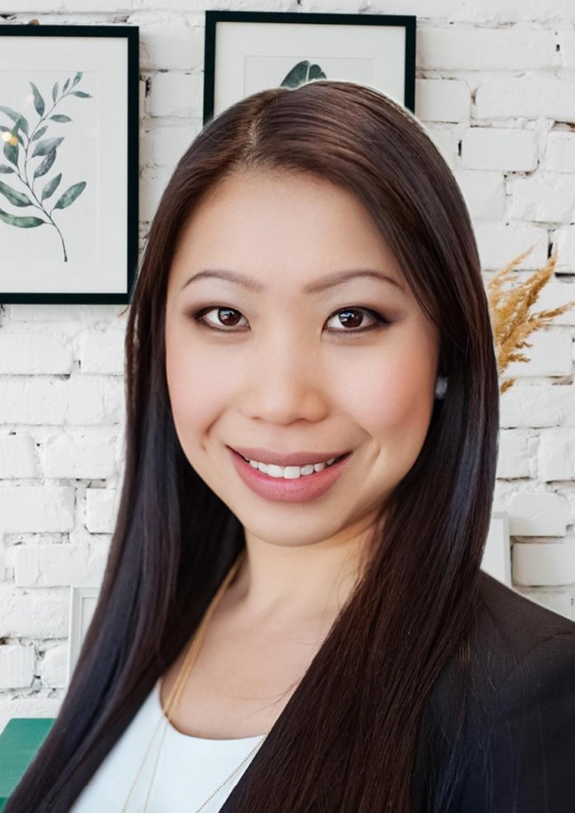 Mellissa Yong
Assistant Vice President & Director (Sales) at JustCo
Bio: Mellissa was originally approached by Regus (now rebranded as IWG) with an opportunity that set off her career in the flexi workspace sphere. Later on JustCo came knocking on her door and as a Singaporean born and bred herself, it felt like the perfect match. She decided to embark on a new journey and appointed to spearhead the business as a new coworking entrant to the Australian market.
As much as we'd like to believe that there's gender equality in the workplace, we cannot turn a blind eye to the fact that men in many corporate environments currently do have an upper hand. This is particularly true for women working in male-dominated industries most particularly in the IT sector which I have also had previous personal experience in.
In the serviced/coworking industry, there is a better mix of genders although still male dominated in some companies at senior management level. There are females in mid to senior management roles who really support women in excelling in their careers, who assist new mothers with part-time work before gradually easing back into a full-time role, and most importantly, providing women with the tools to 'climb the corporate ladder'.
Things are changing quickly, and our opportunities for expanding our professional horizons just keep getting better. We're a force to be reckoned with, and we're earning the recognition and respect that we deserve.
An increasing number of female members are definitely joining shared workspaces, according to a plethora of coworking surveys. However, I am finding that the percentage of full-time female workers with children is lower, especially between mothers aged 30-50. A heavy topic I would like to address in the 'world of coworking' is for new mothers – who are often overlooked in today's era with the costs of living going up and mothers having to either go back to work part or full time. Don't underestimate 'customized networking', as this can help female coworkers especially new mothers address their problems – especially the hardships connected with their professional development after they become parents.
The last topic I wanted to highlight is on sexual harassment – the official statistic claims that 1 in 2 female employees have experienced sexual harassment, and coworking spaces are all about reversing the status quo of traditional office environments; therefore, it's essential to provide a safety argument for your co working space and guarantee no harassment by nurturing a culture of tolerance.
By supporting and empowering each other, we're all building personal success stories – I'm proud of what I've accomplished, but I know that it's something every woman can achieve. If you love what you do, you'll never have to work a day in your life.
Let's make work better — together!"
#EachforEqual
Going back to the 2020 theme, gender inequality is not a women's issue but an economic one. With an equal world comes a healthier, happier and more harmonious world. We are all in this together and need to make a collective decision to break away from the stereotypes, celebrate women's achievements and embrace equality. Just like these five women, there are plenty of female leaders out there who are paving the way for change and building success stories. By coming together in lifting each other up, raising awareness and celebrating these amazing accomplishments by trailblazing women – we are slowly but surely getting closer to bridging the gender gap for complete equality.