Celebrating International Women's Day: 5 of the Top Female-Centric Coworking Spaces Around the World
Could a female-centric coworking space be right for you? In honour of International Women's Day 2019, we explored some of the best women-only workspaces around the world.
In recent times, Australian women have made significant strides towards achieving gender equality in the workplace. Sydney and Melbourne are among the top 20 cities in the world for female entrepreneurs, there are three times more women on the boards of ASX-listed companies than 10 years ago, and female-led ventures in Australia consistently generate higher returns than male-led businesses.
However, there is still progress to be made. Australia only ranks 35th on the global gender equality index and there's a huge gender disparity in VC funding. What's more, our gender pay gap has been stuck between 15 and 19 per cent for the past two decades, meaning women have to work around 56 days more per year to earn the same as their male counterparts.
International Women's Day aims to raise awareness, celebrate equality and achieve total gender balance – in the boardroom, in the office and in communities around the world.
Women-focused coworking spaces are popping up in Australia and around the world with the aim to empower the female business population and advance women-led businesses. While they've been the topic of hot debate, the viral success of female-centric coworking spaces suggests they speak to female entrepreneurs and women leaders like the usual offering can't.
The Wing
US & UK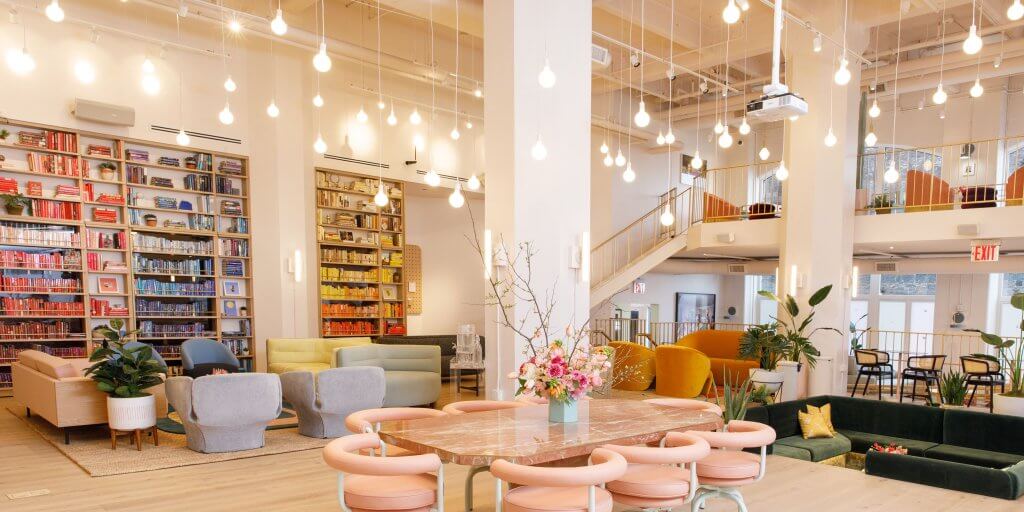 This premier coworking brand burst onto the scene in 2016 for its groundbreaking women-only concept that offered stunning workspaces and holistic facilities including childcare, lactation rooms and beauty rooms for women only. With a mission to advance women through community, The Wing has attracted star-studded clientele including actress Lena Dunham, rapper Remy Ma, Glossier CEO Emily Weiss and Chelsea Manning. However, it's also been the subject of controversy after an American man filed a US $12 million lawsuit citing gender discrimination in 2018 – The Wing altered its formal membership policy and continues to rise to stratospheric success in leading the women-led niche in the global coworking industry.
One Roof Women
Melbourne, Australia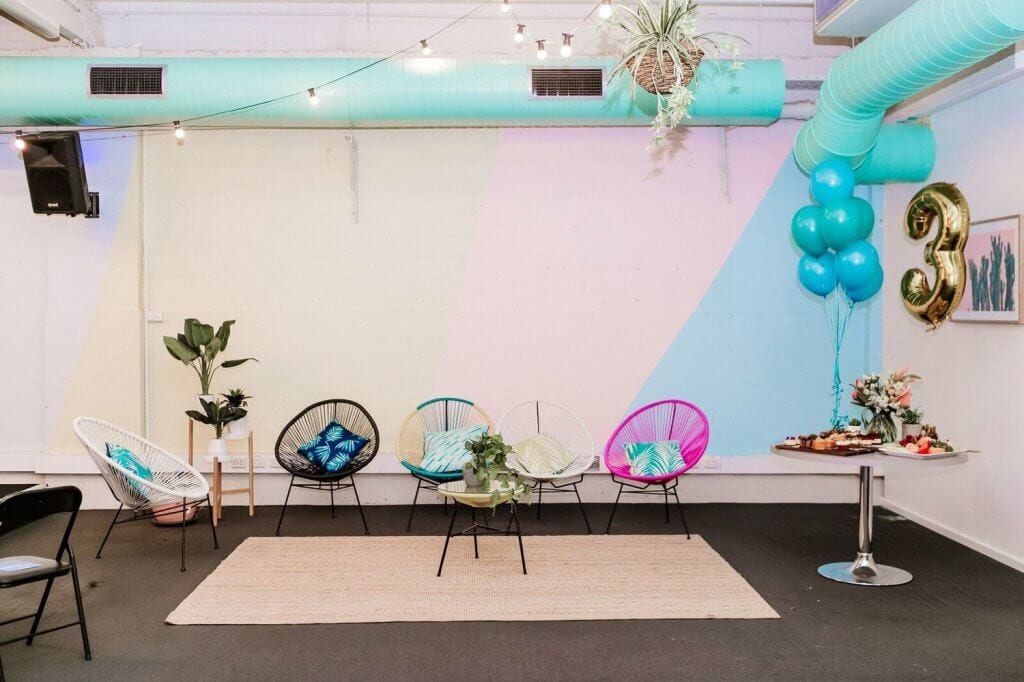 One Roof Women is a Melbourne based coworking hub that exists to provide the space, community and ecosystem for women-led businesses to thrive. Australia's leading outfit in the women-centric niche, it's home to more than 80 businesses and a supportive, bold and ambitious community. One Roof started as an experiment in an Airbnb in St Kilda and, when 400 women showed up in one week, it showed the demand for such a workspace in Melbourne. Unlike The Wing's strict gender policy, One Roof is open to any business that has at least one female director. The stylish space is adorned with hanging planters, murals and colourful modernist furniture over a sprawling 1,000 sqm in Southbank's prime business district.
Happy HubBub
Preston, Victoria, Australia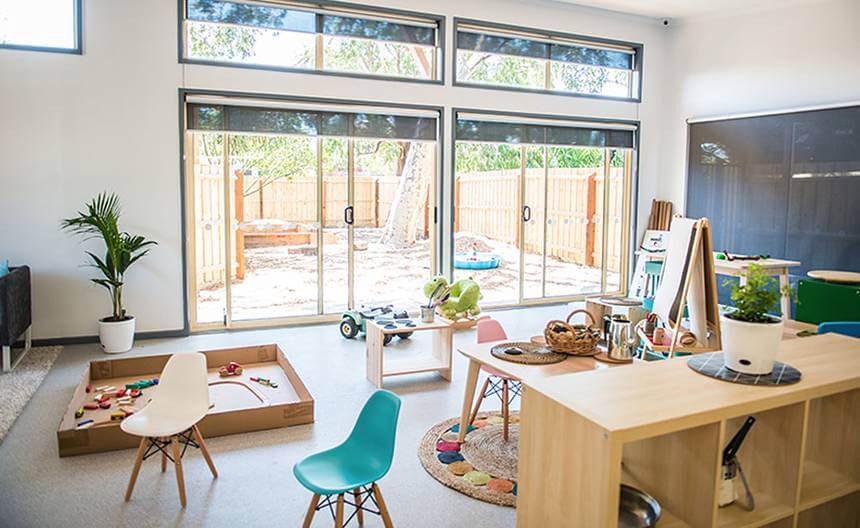 More of a parent-centric workspace than a female-focused one, Happy HubBub makes our list for its refreshing emphasis on the parentpreneur community. More than 95 per cent of primary parental leave is taken by women and men are far more likely to have flexibility requests denied at work – Happy HubBub helps solve both gender inequality problems with professional childcare and fully equipped office spaces. Opening in 2016 after a crowdfunding campaign, this boutique office centre champions the value and virtues of part-time workers and business operators with kids, and invites companies to work with them to develop "ramp-up" solutions for employees returning from parental leave.
The AllBright
London, England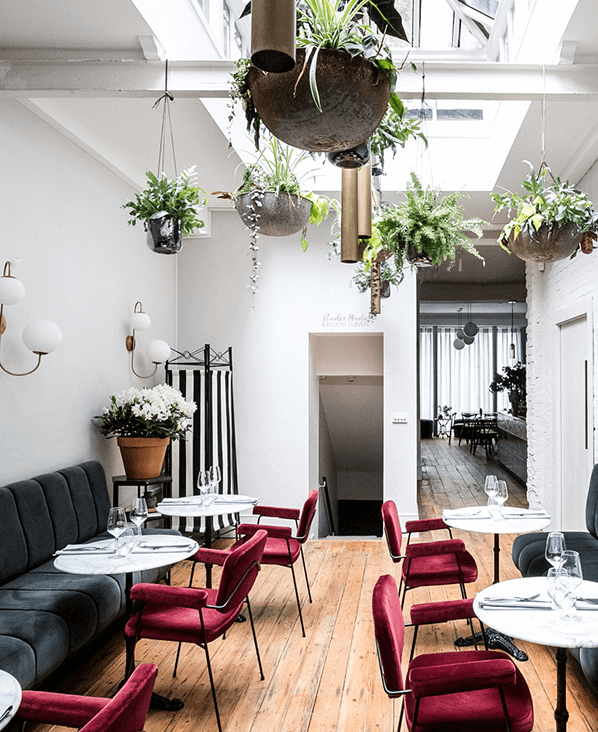 The AllBright Club is London's answer to the women-only workspace niche, launching in March 2018 with the aim of helping women gain the skills, confidence and network needed to achieve their goals. Founded by Debbie Wosskow OBE, Founder of LoveHomeSwap, and Anna Jones, former CEO of Hearst, this space is about more than just an office: they inject their own knowledge into training programmes and bring a wealth of business acumen from which members can learn. The AllBright Academy offers various free 10-week courses to develop women at different stages of their career and a monthly Pitch Day introduces female founders to funders. The Club itself inhabits a converted Georgian townhouse just off Oxford Street and is styled with monochrome sofas, French-style bistro tables and wall hangings, while the dreamy facilities include a fitness studio, salon, bar and an elegant restaurant headed up by decorated female chef Sabrina Gidda.
CO-SPACE
Ho Chi Minh City, Vietnam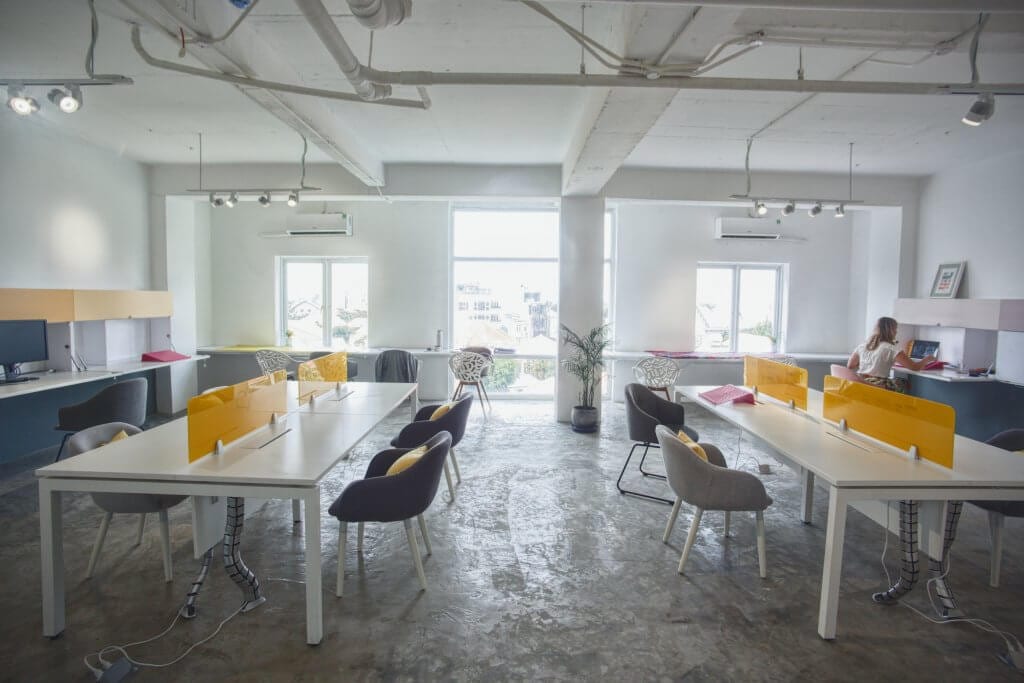 The first coworking space for women in Vietnam was founded by chance, when two Westerners fell in love with Ho Chi Minh City and realised the need to give value and visibility to female talent in the city that might not otherwise be seen. With the motto "When women support each other, incredible things happen", CO-SPACE has created a collaborative hub that meets the needs of professional women in terms of training, workshops, amenities, networking and support. The jam-packed events calendar is a particular highlight with functions aligned to both small business and the local community – think everything from portrait photography workshops, WordPress training sessions and finance education to charity events and motorbike first aid.
Looking for a coworking space in the Asia Pacific? Our team can work alongside you to find your perfect workspace, whether it's a female-focused space, another niche offering or simply the most suitable option for your business. Start your office space search today and ask Office Hub for a shortlist of spaces based on your needs – our service is totally free!